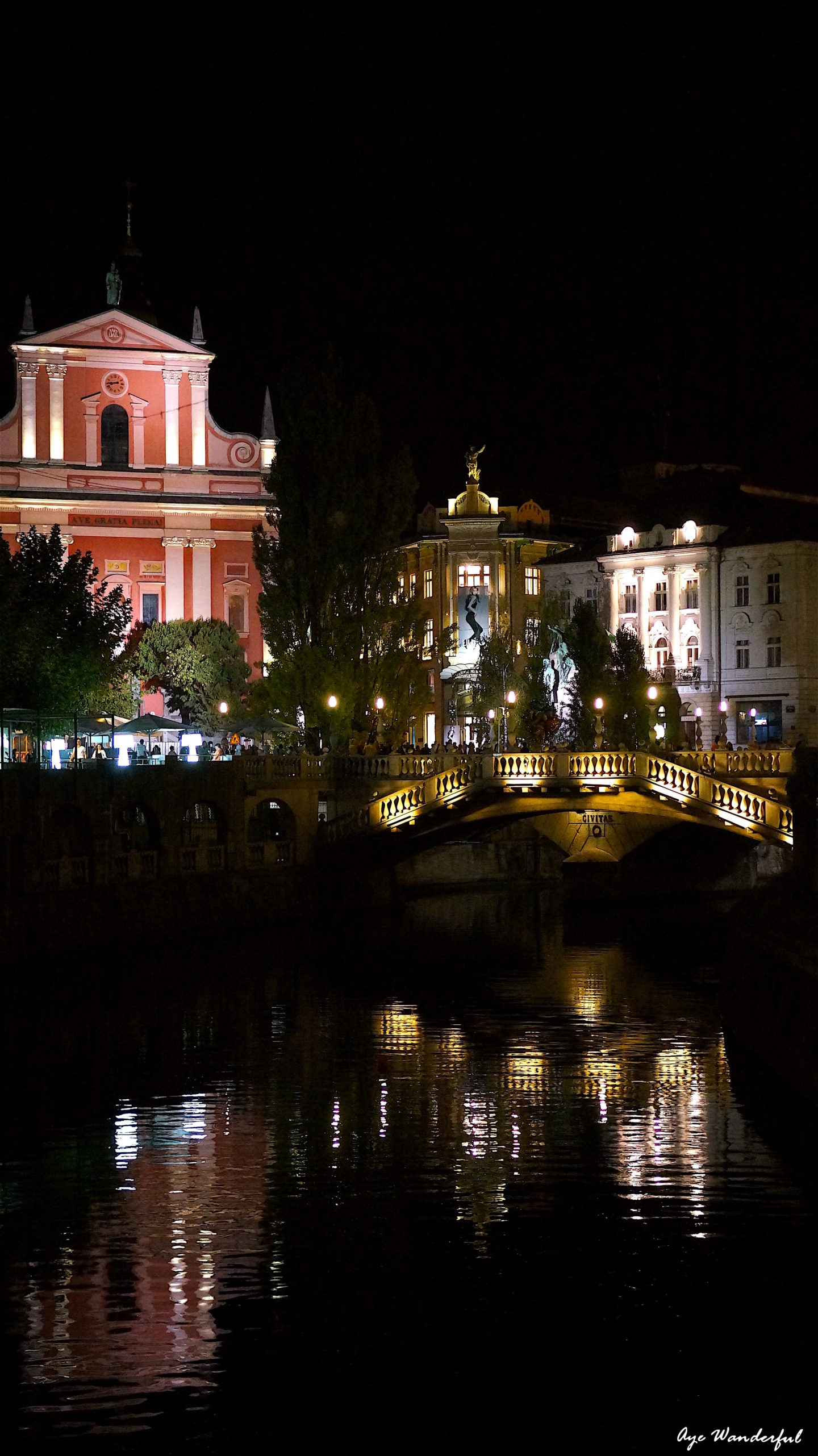 While a day is never enough to truly experience the life and culture of a new place, you can easily walk around Ljubljana centre in less than a day and take in most of the sights. Here's how to spend a day in Ljubljana.
Ljubljana (pronounced as [lyoo-BLYAH-nah]), the capital city of Slovenia isn't on most tourists' radar. We know what that means – no queues, no crowds. The city on the surface looks like any other working city. The Ljubljanica riverside is where all the "cuteness" lies. A maze of cobbled streets, pastel-coloured buildings, and an unassuming laid-back vibe – this is what you can expect in the centre of Ljubljana.
Things to See and Do
Triple Bridge
Triple Bridge is a trio of pedestrian bridges across the Ljubljanica River that connects the new town to the old town. With the historic town and market on one side and the main Preseren Square on the other, this is where everyone stops and takes a moment to get the feel of the city.
Dragon Bridge
Dragon Bridge is a famous city sight with four green dragons at its four corners. They are the guardians of the city. Dragons are the symbol of Slovenia, and so is this bridge. Legend has it that the dragons would wag their tails whenever a virgin passed by 😀
Cathedral of St Nicholas
Cathedral of St Nicholas is the biggest and the main church in Ljubljana. It is easily identifiable with its green dome and twin towers and is situated near the market. The interiors are decorated with painted frescoes.
Ljubljana Castle
Ljubljana Castle sits atop a hill and overlooks the city. You can walk up to the castle or take a funicular ride up. The original medieval fortress now looks quite modern and gives you a bird's eye view of the city.
Metelkova
Metelkova is a symbol of the alternative culture of Ljubljana. It used to be an abandoned military barracks but is now a centre of underground music and art. With walls covered with graffiti, it is a venue for concerts and nightlife in Ljubljana.
Lolita Cafe
Lolita is a café/patisserie just by the river in the old town. Do stop by and admire the gorgeous interiors and enjoy the yummy cakes. It's definitely one of the prettiest modern cafes I have been to.
So, that's how you can spend a day in Ljubljana. Click HERE for more posts on my Slovenia. Stay tuned 🙂
Cheers xx