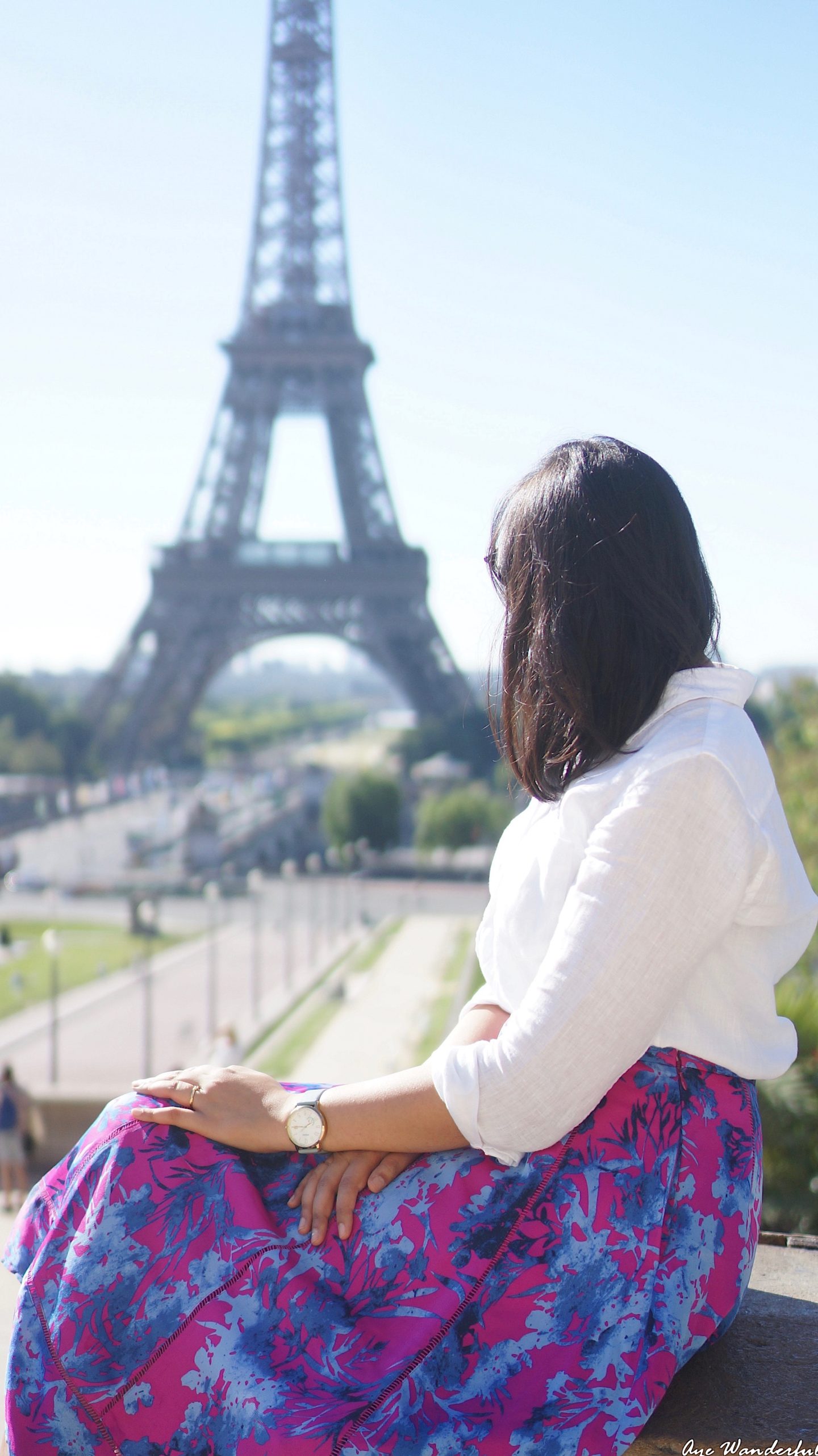 If I ask you to name one Parisian landmark, I bet you will immediately think of "Eiffel Tower", the iconic landmark of Paris. Standing tall and proud dominating the otherwise (mostly) low Parisian skyline, it is probably the most photographed building in Paris. Every tourist wants that perfect shot of Eiffel, and I have come up with the Top 5 Spots for that Perfect Eiffel Shot.
I must admit that when I first visited Paris, I didn't quite like the Eiffel. I always thought that it looked stunning at night, especially when it did a little twinkling shimmy at the stroke of every hour. But in daylight, I found it to be too industrial, too metallic, almost incomplete. Guess what? Over my subsequent visits, I have come to really like the Eiffel Tower and have realised that it's a quintessential, inseparable part of Paris, a part of the glamour and romance that Paris stands for.
I find it particularly beautiful when viewed from far, in different perspectives and frames. Today I will share with you the 5 best places to capture the best shot of the Eiffel Tower. And they are free which means no entry fee! So, get ready to click some beautiful Instagram-worthy shots of the Eiffel Tower the next time you are in Paris 🙂
Top 5 Spots for that Perfect Eiffel Shot
1. Trocadéro Gardens
This one's no secret and pretty much every tourist knows that Jardins du Trocadéro is THE place to click the perfect straight-on shot of  Eiffel Tower, which means that it gets very busy and one must arrive early to beat the crowds. One of the most popular Instagram shots is with the subject sitting on the ledge with the Eiffel in the background.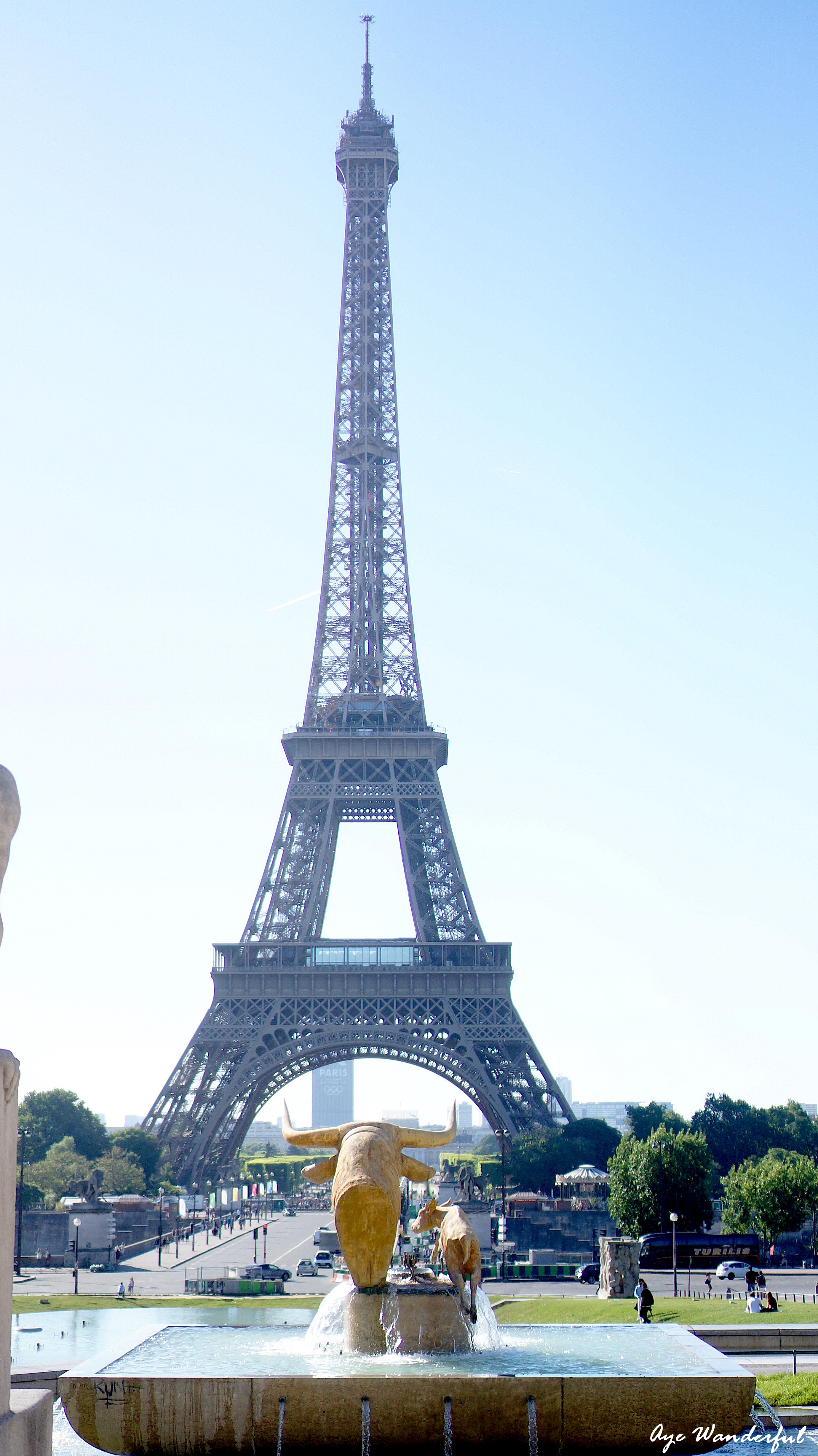 Address: Place du Trocadéro, 75016 Paris, France
2. Avenue de Camoens
Now this one is definitely a bit of a secret. It's a short walk from Trocadéro, and when I went there it was completely empty. You have to climb a flight of stairs to get this beautiful view of the Eiffel nestled between Parisian buildings. Isn't it special? This is my favourite place and frame for the Eiffel Tower photograph.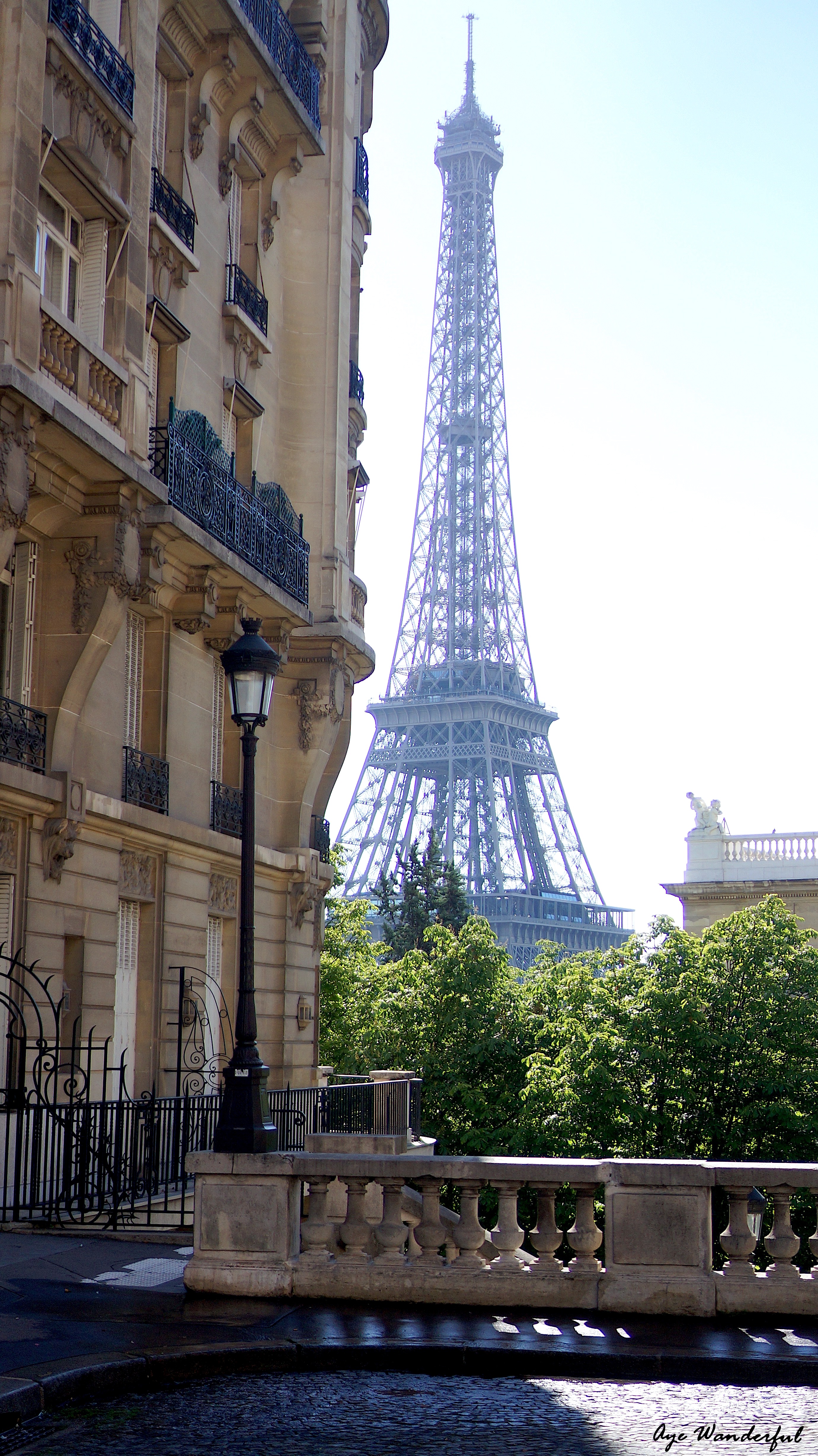 Address: Avenue de Camoens 75116 Paris France
3. Pont de Bir-Hakeim
You know you are in the right place to click the perfect picture when you see not one, but two newly wed couples with their photographers in tow. I love this shot where the pillars, lamps and the roof of the Bir-Hakeim bridge create a frame for the Eiffel. I also tried to play with the sun rays here.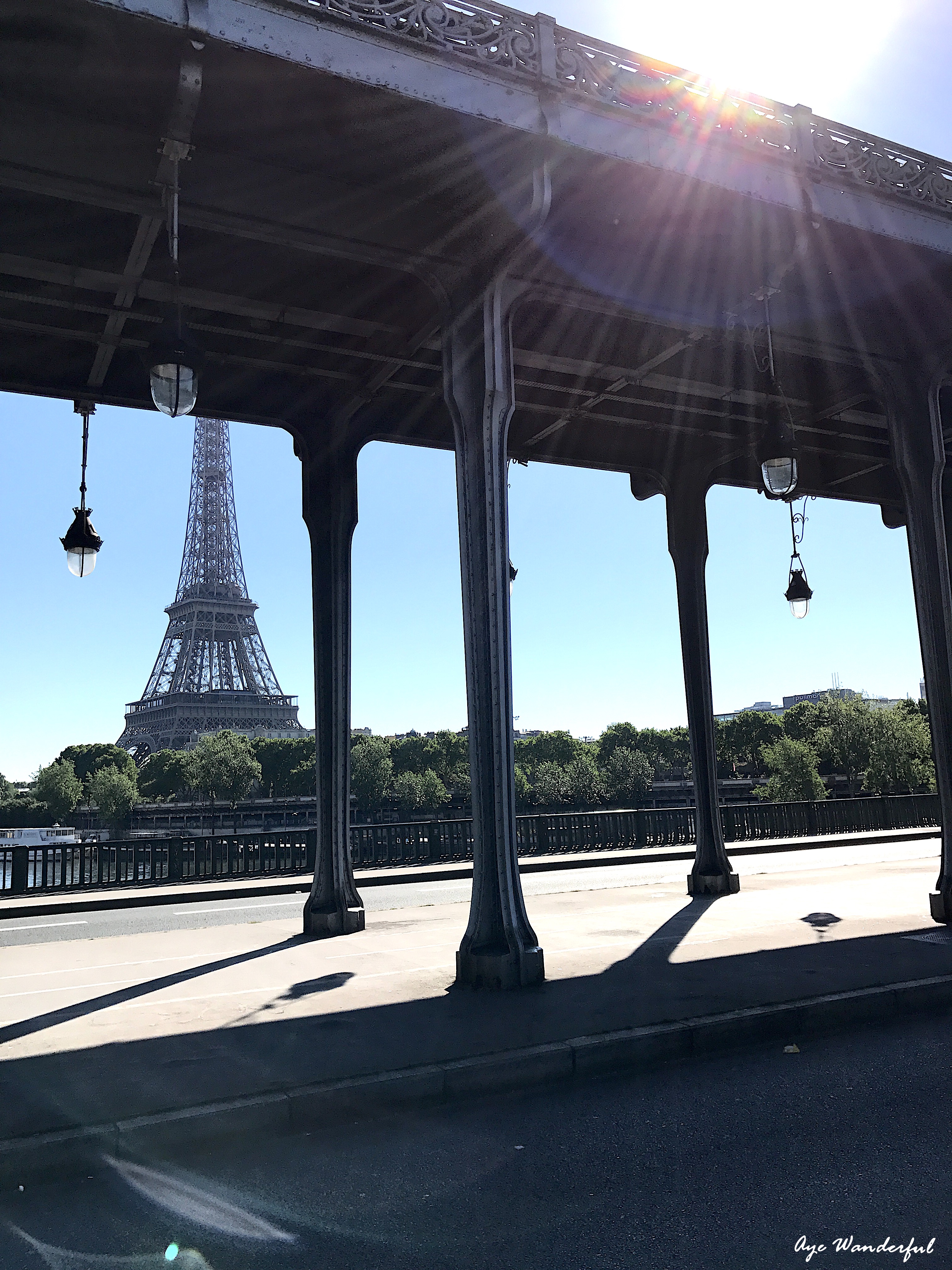 Address: Pont de Bir-Hakeim, Quai de Grenelle, Paris, France
4. Rue de l'Université
The corner of Avenue de la Bourdonnais and Rue de l'Université is the next one on the list. The perspective of the buildings and the street ends with a straight-on view of Eiffel playing peek-a-boo through the trees. This is also a very popular spot so try getting there early in the morning.

Address: Rue de l'Université, Paris, France
5. Pont Alexandre III
Pont Alexandre III is one of the most beautiful and elegant bridges in Paris. One of my favourite views of Eiffel is of it being right in the middle of the opulent and grand pillars of the bridge. You can click this picture from Port de la Concorde, albeit you will have to zoom in quite a bit to get this shot.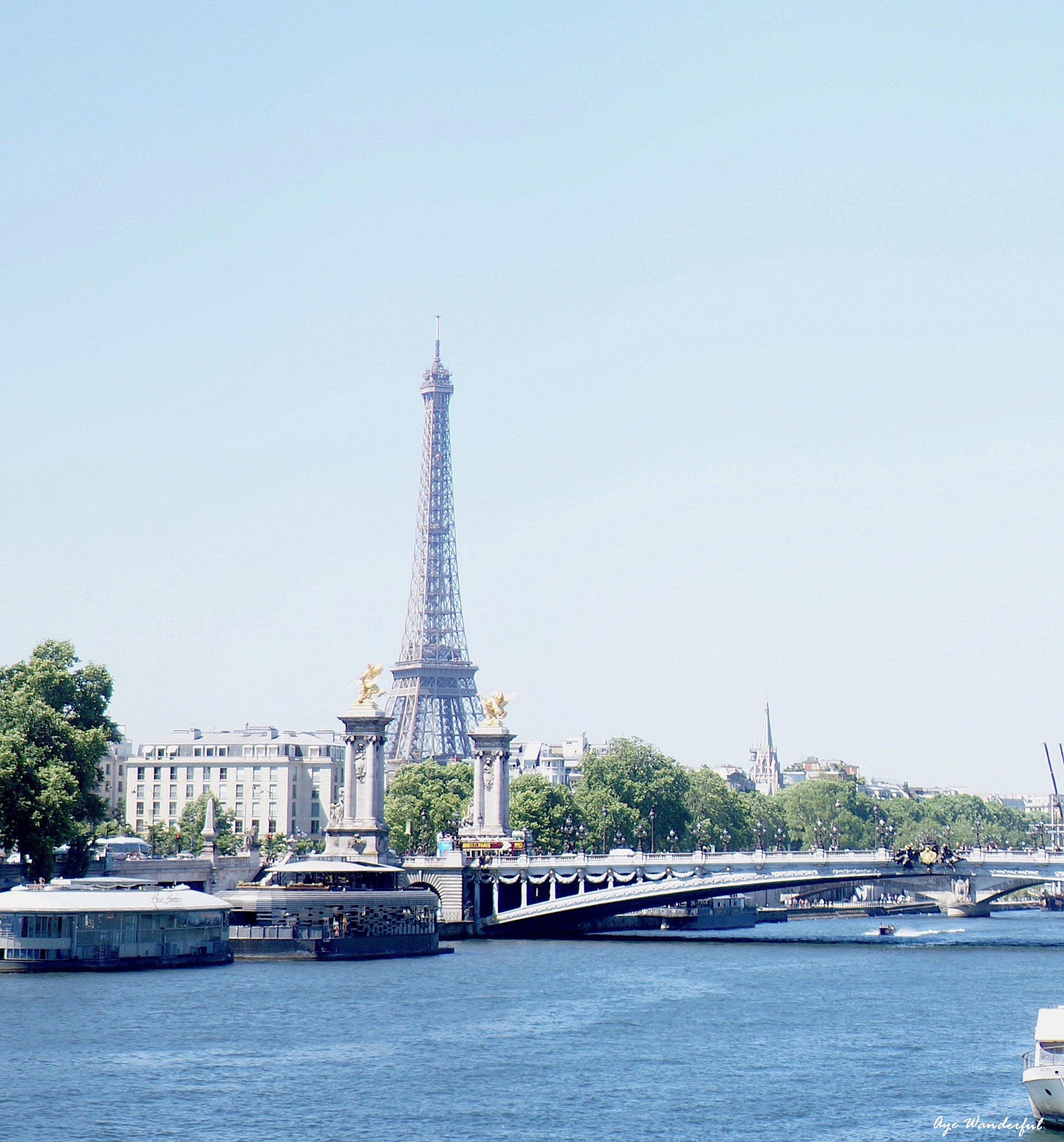 Address: Pont Alexandre III, Paris, France
Now I could stop at 5 (as the title suggests) but I am feeling a bit generous today 😉 So, here's a few more locations in my list of the top 5 spots for that perfect Eiffel shot!
6. Rooftop at Galeries Lafayette
Even if you are not into shopping, I would highly recommend visiting the Galeries Lafayette. Its grandiose and opulence is unexpected for a department store. They also have a rooftop terrace that is open to all and offers panoramic views of the buildings and monuments of Paris, including the Eiffel Tower.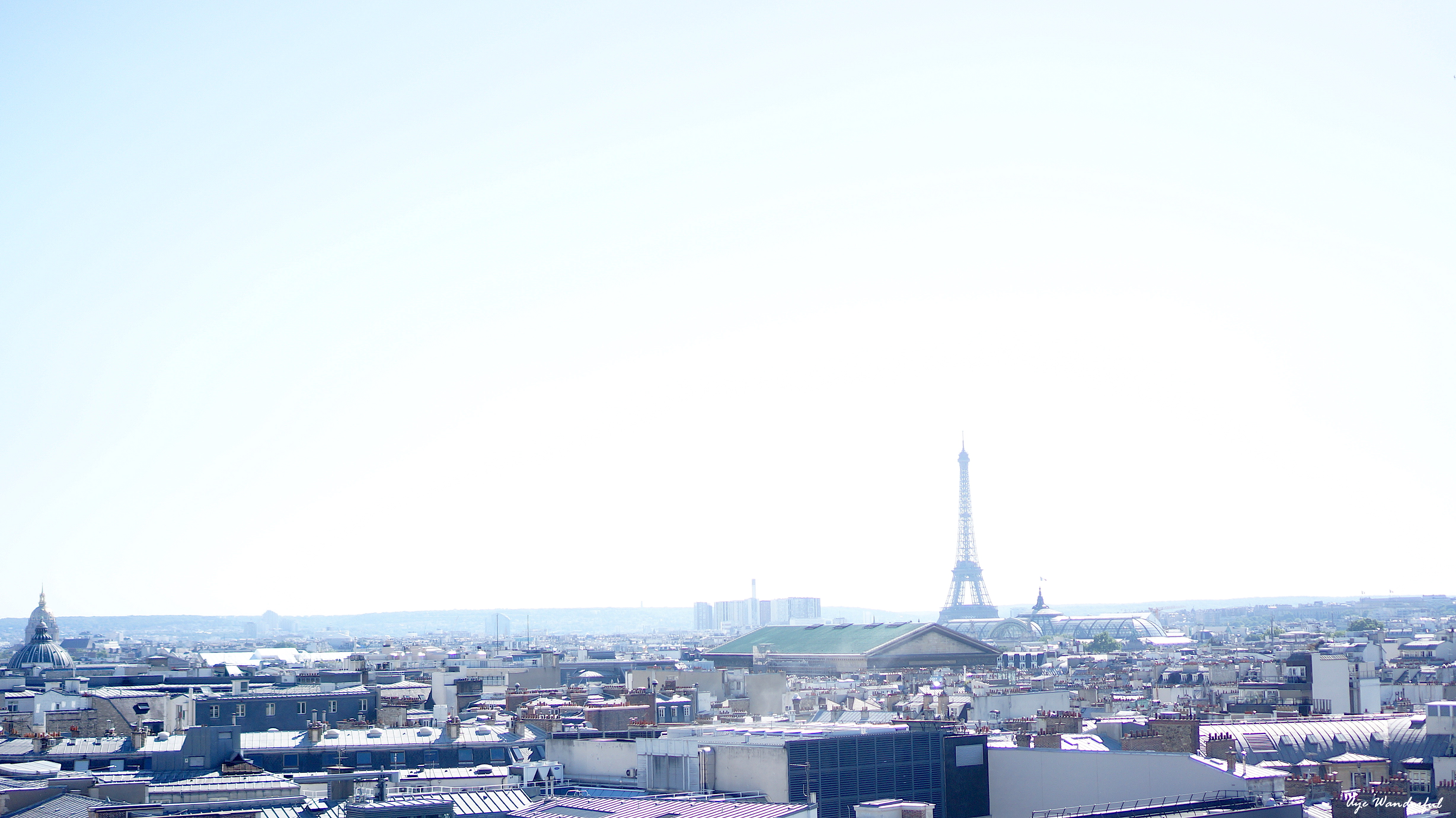 Address: Galeries Lafayette Haussmann, Boulevard Haussmann, Paris, France
7. Montmatre
I love this iconic hilltop neighbourhood of Paris for its quirkiness, its myriad cobbled lanes and of course the Basilica of Sacré-Cœur. I also love this particular view of Eiffel Tower beyond the Parisian rooftops, framed by the trees and super-zoomed in 😉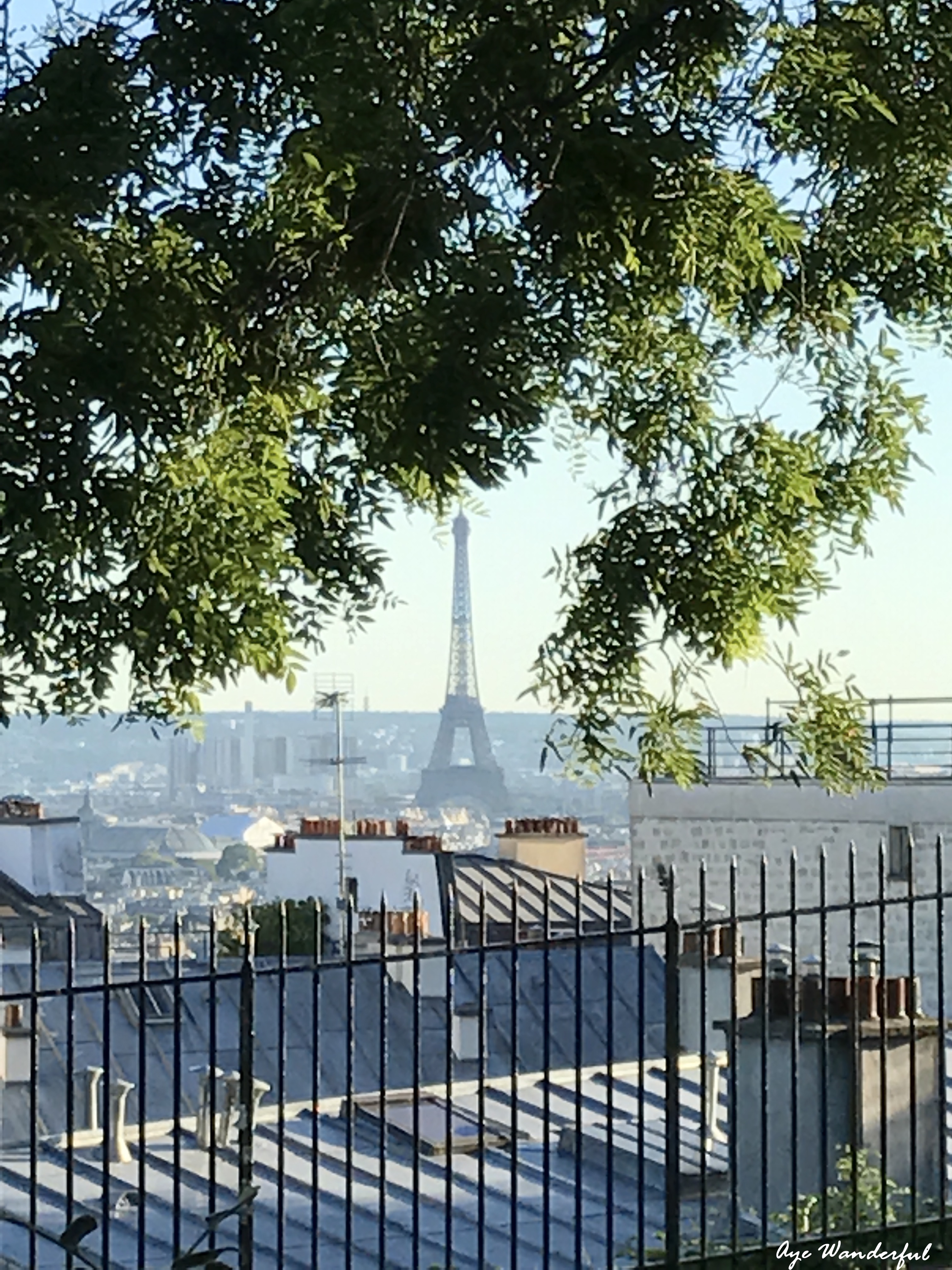 Address: Square Nadar, Rue Saint-Eleuthere, Paris, France
Those were my favourite top 5 spots for that perfect Eiffel shot, and some bonus ones 😉 Did you enjoy this post? Do you have any others to add to the list? I'd love to hear your thoughts!
Pin it for later!
Cheers,
Ameeta