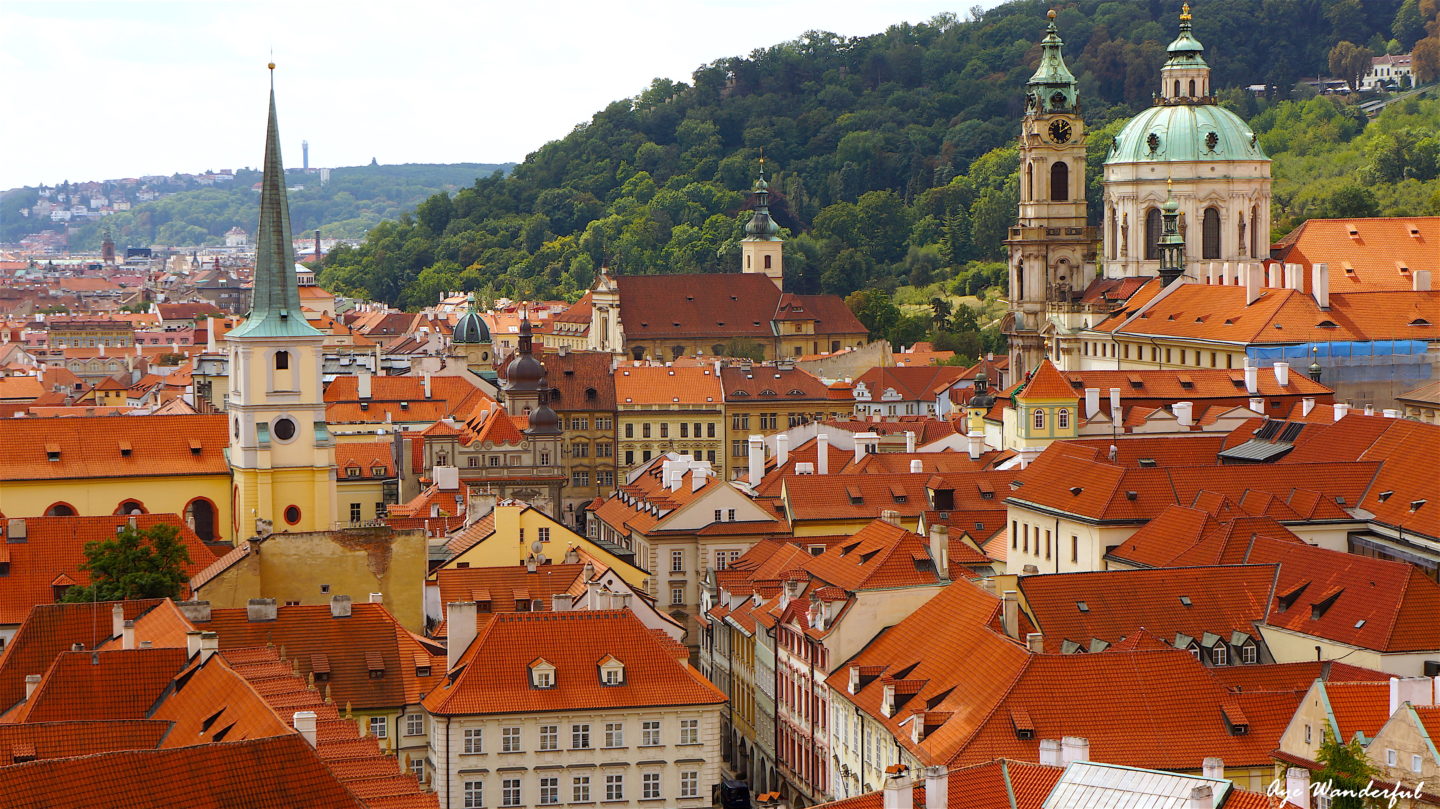 On one hand, Prague is a magical city of castles and cobbled lanes, bridges and spires. On the other hand, it is a party town buzzing with vibrant nightlife and is a favourite destination for stag and hen-do's. This contrast and the fact that it is more affordable than many other European capitals makes it a very popular tourist destination. After all, there is something for everyone.
In my opinion, 2 to 3 days are good to visit Prague. A perfect option for a romantic weekend getaway, eh? 😉
So, here's how to spend 3 days in Prague.
Day 1:
Take a walking tour of Prague. A guided walking tour is a fantastic way to familiarise yourself with the city, while learning about the history and culture as well. It is especially good when you don't have a lot of time on hand to discover everything on your own. I would highly recommend trying the free walking tour offered by Sandeman's. It's an approximately 3 hour tour that takes you to Old Town Square, Wenceslas Square, Jewish Quarter and many more areas. At the end you pay the guide a tip, based on how you liked the tour. They also offer other paid tours which are worth checking out.
See a classical concert at Rudolfinum. An elegant building on Vltava's banks, Rudolfinum's Dvořák Hall is one of the oldest concert halls in Europe and has excellent acoustics.
Alternatively, for some crazy nightlife, try the Prague Pub Crawl. They offer unlimited drinks and free entrance to bars and clubs, including the legendary 5-storey Karlovy Lazne, the largest club in Europe.
Day 2:
When in Prague, you simply cannot miss the Prague Castle. You can easily spend 3 to 4 hours here. The largest ancient castle in the world consists of many historical buildings and beautiful gardens. The massive gothic St. Vitus Cathedral is impressive to say the least, the historic houses from the 15th century Golden Lane are quaint and old-worldly and the expansive views of the red rooftops of Hradčany, the bridges and the city from the castle grounds are simply unforgettable.
Make your way down to the Lesser Town, or Mala Strana. Walk around its cobbled streets, explore the churches and browse through the shops. The restaurants also seem quite traditional. It may feel quite touristy but has definitely a different vibe from the Old Town or New Town of Prague.
Make sure you are at the Charles Bridge at dusk. And if you can manage, see it at dawn too. It lives up to all the hype you may have heard about it. It is the most famous bridge and one of the most visited places in Prague. Lined with Baroque statues, and artists, musicians and many many tourists, Charles bridge and the view of the Vltava river is a sight to behold. At dusk, watch the city lights come to life.
Day 3:
While there is more that you can see in Prague, do consider a day trip option too. My recommendation is the stunning 14th century gothic Karlštejn Castle, a 40-minute direct train ride away from Prague. Perched upon a hill, this medieval castle is surrounded by lush greenery. A trip to this fairy-tale castle will only take half a day but will give you a chance to get out of the city.
Later, head to the Old Town Square which is the heart of Prague. This historic square is a great spot for people-watching over a coffee or a beer. Sit back and soak up the atmosphere in this beautiful square surrounded by colourful buildings of mixed architectural styles. There are horse carriages and vintage cars, and the famous sights such as Tyn Cathedral, St. Nicholas Church and the Astronomical Clock.
So, that's how you can spend 3 days in Prague. Also, below is a list of top things to do in case you'd like to make your own itinerary.
Prague Castle
Lesser Town
John Lennon Wall
Charles Bridge
Rudolfinum
Old Town Square
St Nicholas Church
Tyn Cathedral
Astronomical Clock
Wenceslas Square
Jewish Quarter
Spanish Synagogue
Jewish Museum
Petrin Hill
Letna Park
Dancing House
Prague is a beautifully well-preserved medieval city, a city of thousand spires and I hope this blogpost helps you plan your itinerary and have a great time in Prague.
xx