Palm Vaults in Hackney is true to its name. It does feel like a little oasis in the middle of a typical high street. Decked in shades of pinks and green, this little café is cute as a button.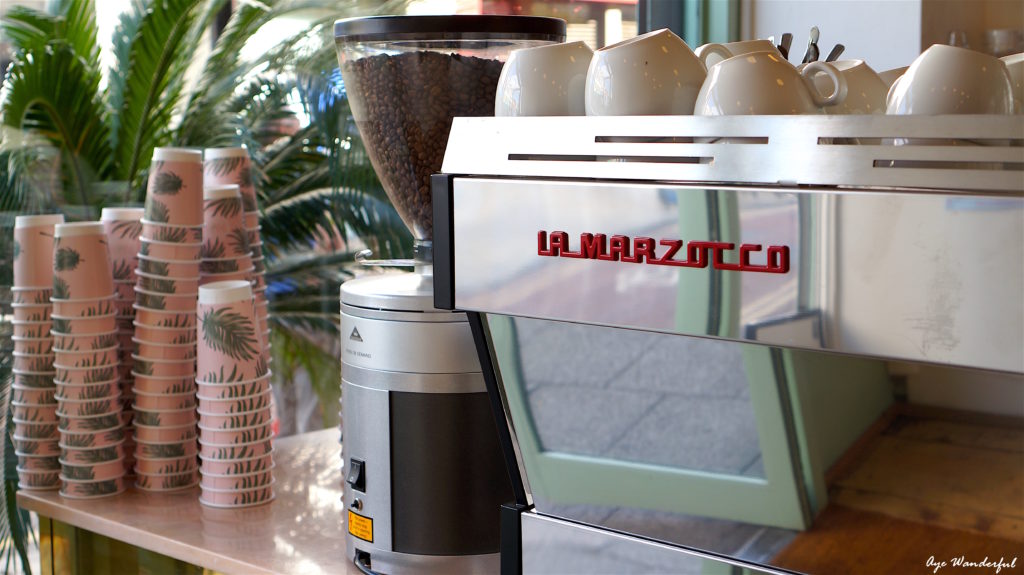 Expect dusty pink velvet seats, pink table tops and a canopy of potted plants. Expect curated vintage clothes collection hanging on a rack in one corner, and a variety of succulents in the other.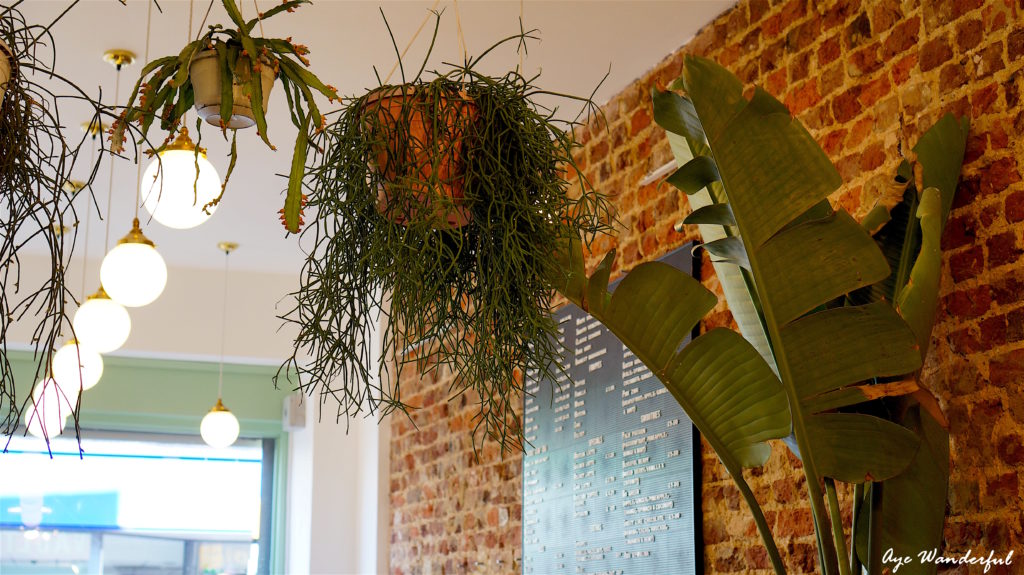 The Instagram-worthy interiors of Palm Vaults have pulled many a folks through its doors, including me 😉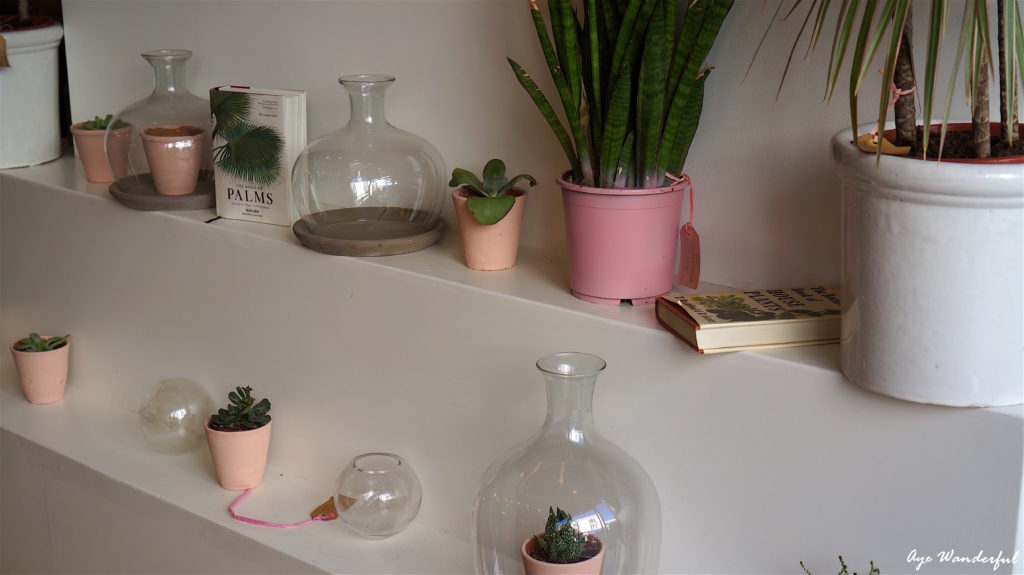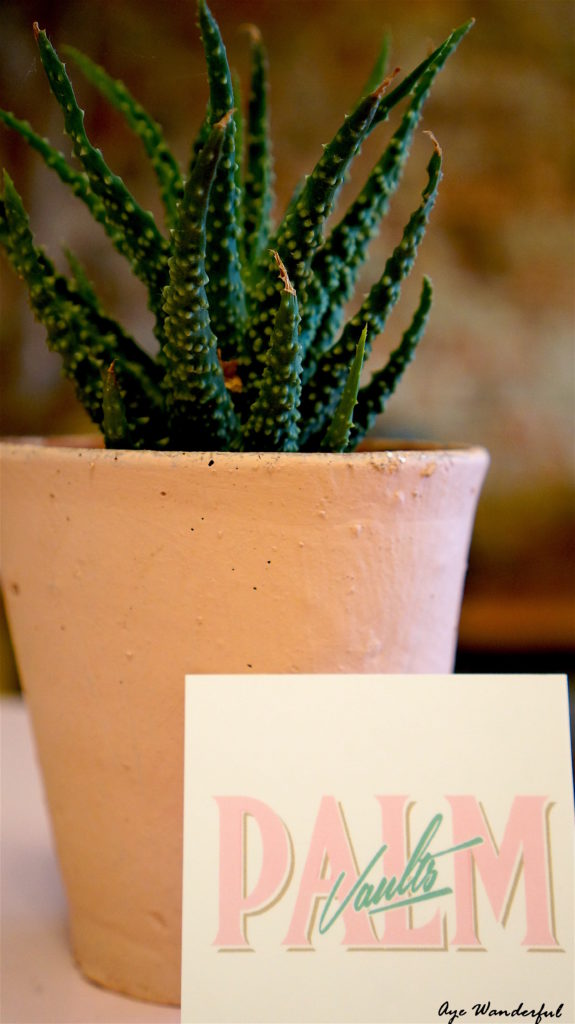 While there is no dearth of artisan coffee and independent coffee shops in London, this one's different. They do have their usual supply of flat whites and espressos, however, they also specialise in plant-based latte drinks and food. Think ruby pink velvet lattes, pastel green matcha lattes, and sunset yellow golden lattes. Or don't think and see for yourself.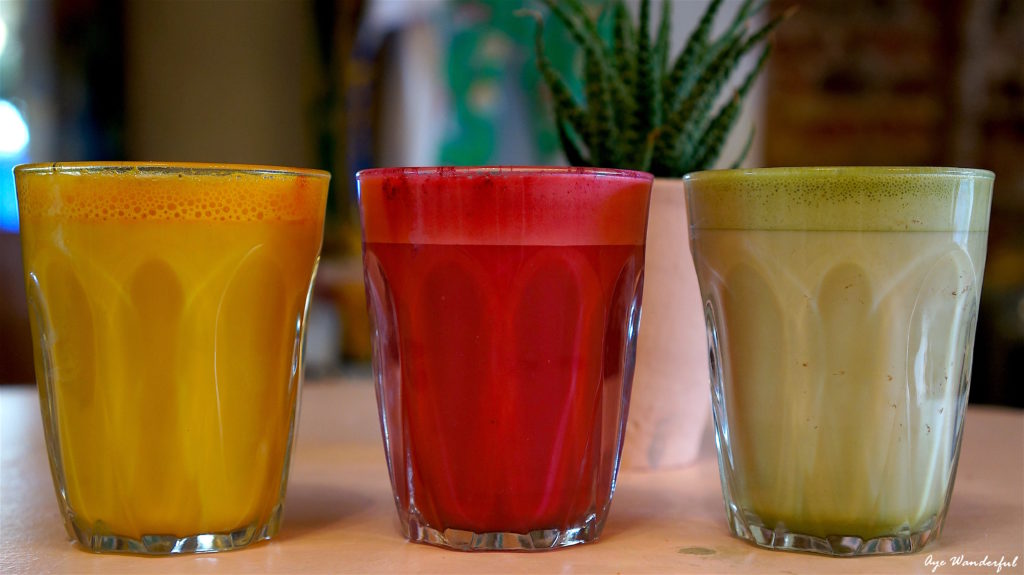 I saw their pictures on Instagram and of course I had to sample them. I also dragged along a couple of friends because I couldn't have had them all by myself 😀
Turns out, not a big fan of the Velvet Latte. It's made with beetroot juice and has a very earthy flavour. Liked and vouched for by many, the velvet latte is not my cup of (lat)tea 😉
Golden latte is, in fact, something which probably every other Indian household is aware of. It's milk with turmeric, something that we have been using as a tried and tested home remedy for common cold. It's quite heavy on the turmeric and is not that bad taste-wise, probably because I am used to that taste palette.
I quite liked the Matcha latte. It's not bitter at all, unlike the ones I have tasted before. It's milder and I think I can deal with it.
I think I prefer my flat-whites over these brilliantly coloured lattes. Palm Vaults also serve a good variety of smoothies, toasties and cakes.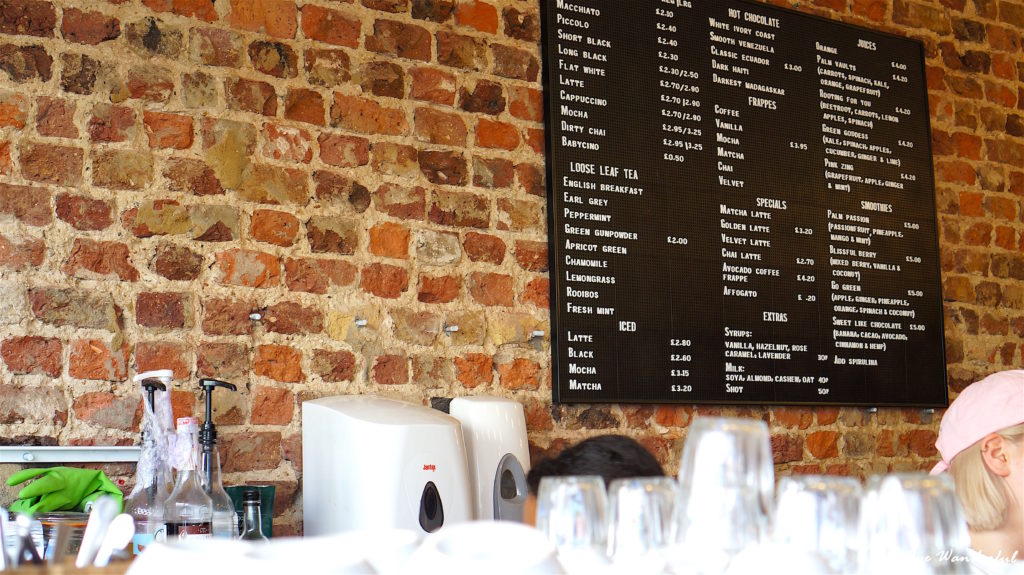 So, I may find myself going there again – if only for a bit of a calm and palm fix!
Address: 411 Mare St, London E8 1HY
What do you think of these vivid lattes? Let me know in comments below 🙂
xx