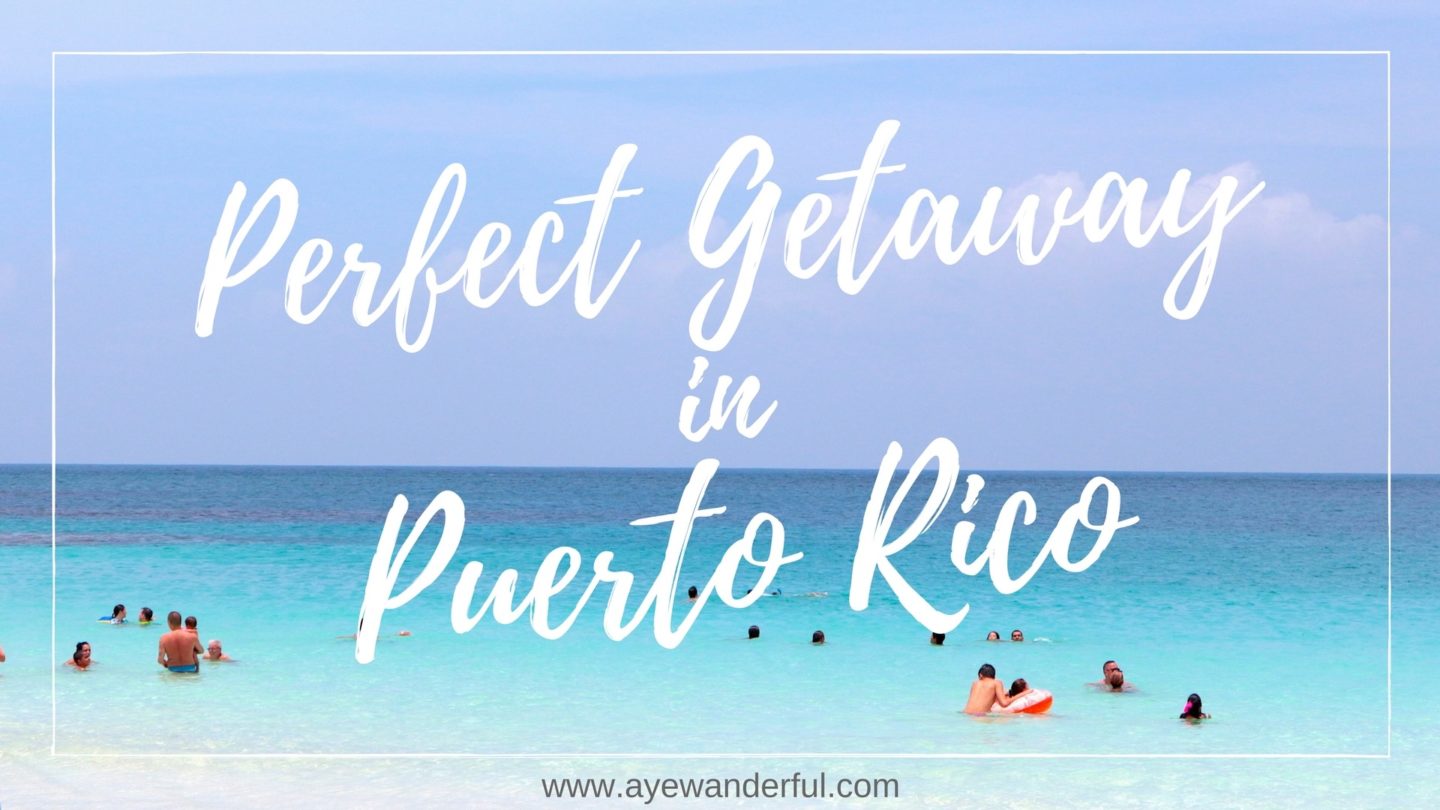 When I think of Puerto Rico, I think of colours. The greens of the lush, verdant rainforest of El Yunque, the whites of the sand and the turquoise blues of the water of Flamenco beach, the blacks of the pitch-dark mangroves on a moonless night in Fajardo and the yellows and oranges and pinks of the buildings of Old San Juan. Have I painted a pretty picture for you?
Here's how I had a perfect getaway in Puerto Rico along with my friends. We spent a day in San Juan but made a lot of day trips. Since we had rented a car, it was pretty easy for us to travel to all the areas of attraction.
Day 1
Arecibo Observatory
On our first day, we went to Arecibo to see the largest radio telescope in the world. The observatory is a must-see for anyone who is interested in astronomy, physics, or engineering. For one of my friends, it was 'nerd'vana 😉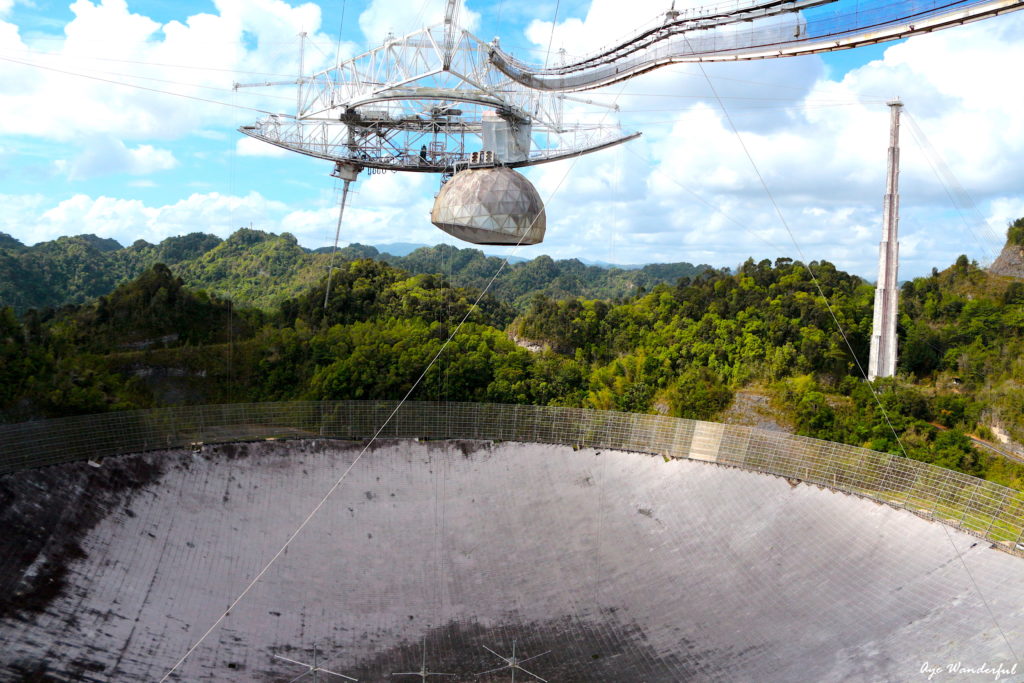 La Cueva del Indio or the Indian Cave
Absolutely stunning ocean views! We got to climb down into the caves using a makeshift but sturdy ladder. Jacob, the guide helped us explore the caves and gave a lot of information and took us to the best viewing areas. We basically paid for the parking and then the guide charged $5.00 per person.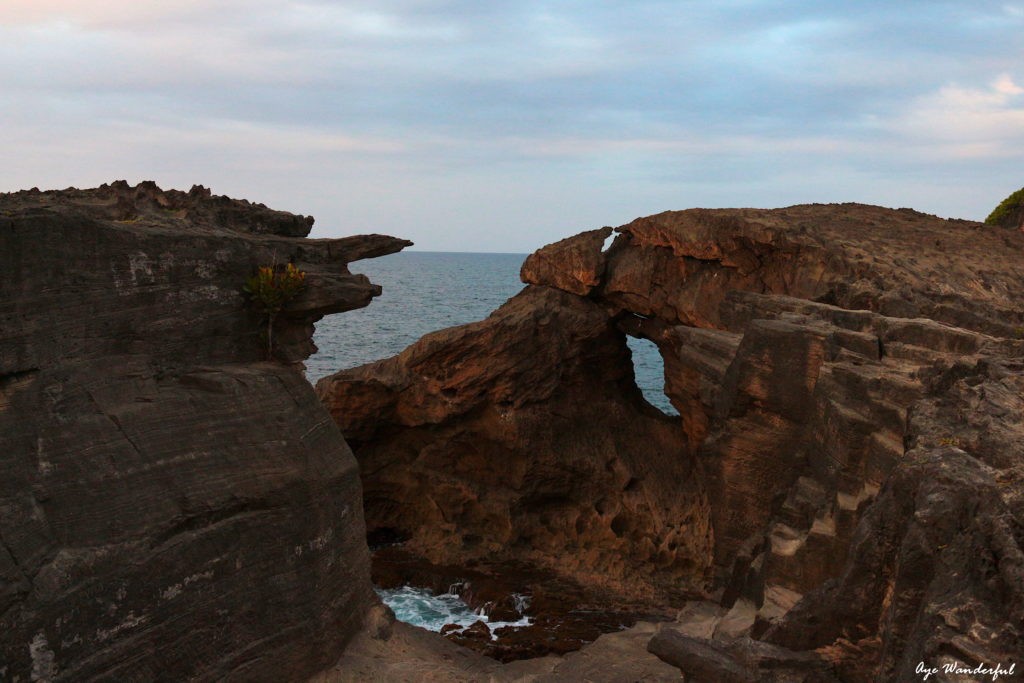 Hacienda Pomarrosa, Ponce
We also visited a coffee plantation at the foot of the highest mountain in Puerto Rico, Cerro Punta. In their coffee tour (around 1.5 to 2 hours), we learnt about the history of coffee, the present state of Puerto Rican coffee, the process of coffee generation. We walked amongst the coffee trees with beautiful mountain views and also had a tasting experience along with some warm banana bread. The tour cost us $15.00 per person.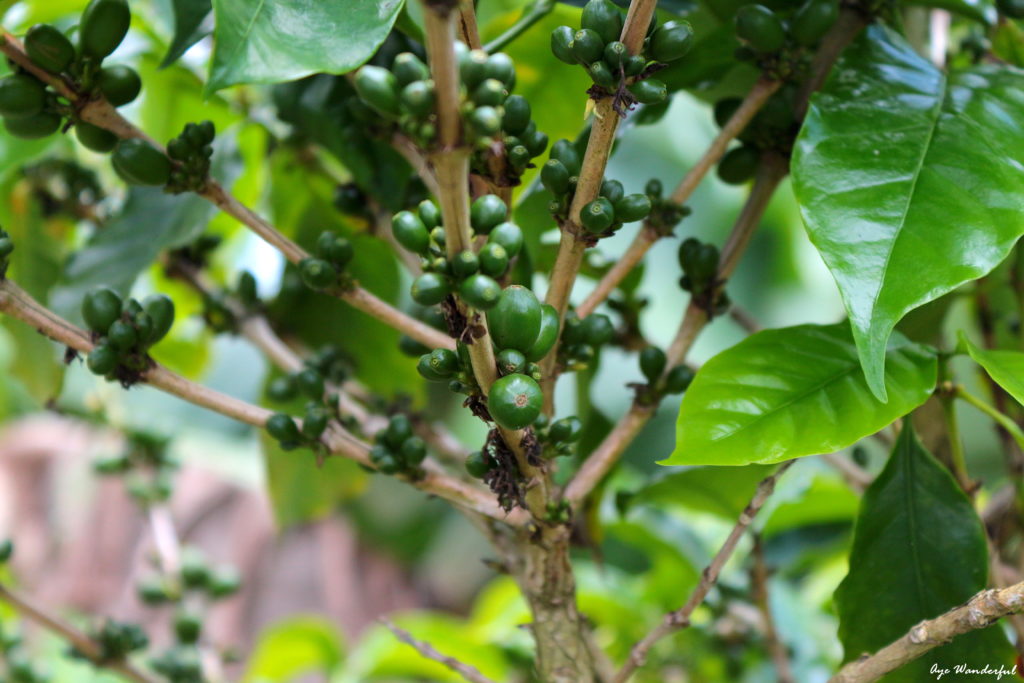 Day 2
Culebra Island
From Fajardo, we took a 9am ferry to Culebra Island. We bought the tickets on the same day, making sure we reached at least by 7am because the queues can be really long and there are very few ferries that run. Barely $5 per person for a round trip takes you to a place whose beauty cannot be described in words. So, I will not try 😛
We took a tour with Kayaking Puerto Rico who took us to Playa Flamenco by a shuttle. In the next 1.5hours, we had lunch and then just enjoyed the gorgeously blue and crystal clear waters of the Flamenco beach. We were then taken to the Tamarindo Bay where we got to kayak in the bay for around 30 minutes and then jump into the water and snorkel to see beautiful corals, turtles and other marine life. It was beautiful! Well for me, it was beautiful only for a minute because I chickened out and went back on my kayak. The only time I wished I had taken swimming lessons ☹
Having experienced all this, we took the return ferry to Fajardo, which followed the "Island time" and was unbelievably late.
Day 3
El Yunque National Forest
On day 3, we visited the lush green rainforests of El Yunque. We drove all the way upto the main Ranger Station – Palo Colorado, parked and got down to follow the La Mina trail to get to the lovely La Mina Waterfall. It is not a very long trail but is narrow and can get steep at times. I wouldn't call it difficult. Especially because we were so captivated by the sights and the sounds of nature – birds, insects, flowing water, and the stunning greenery. You could wear swimwear under your clothes and take a dip under the cold rainforest water of the falls ☺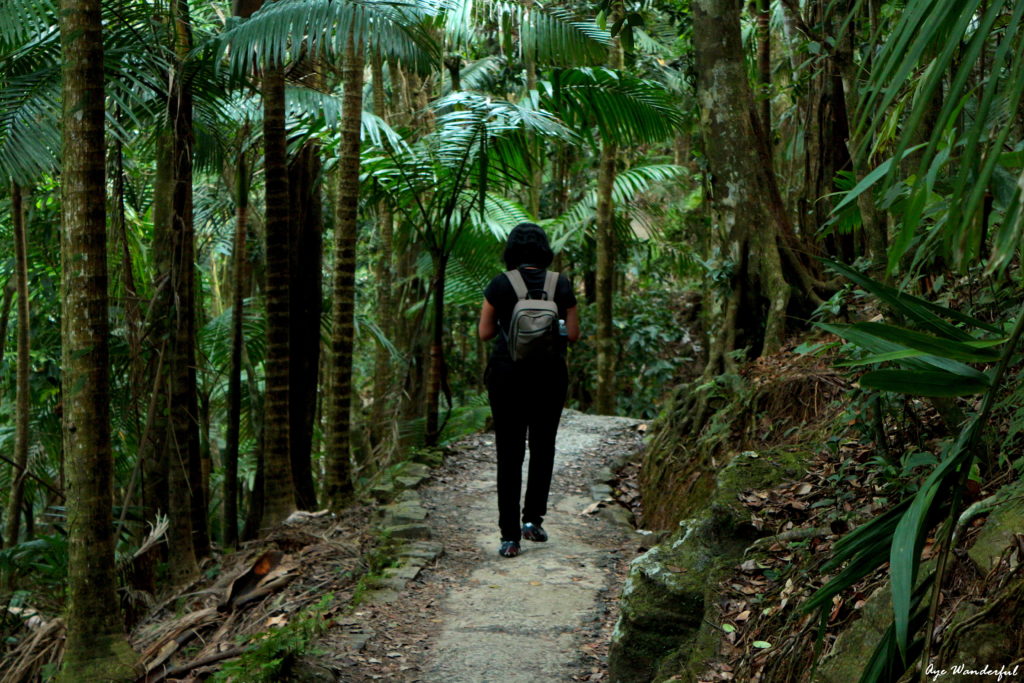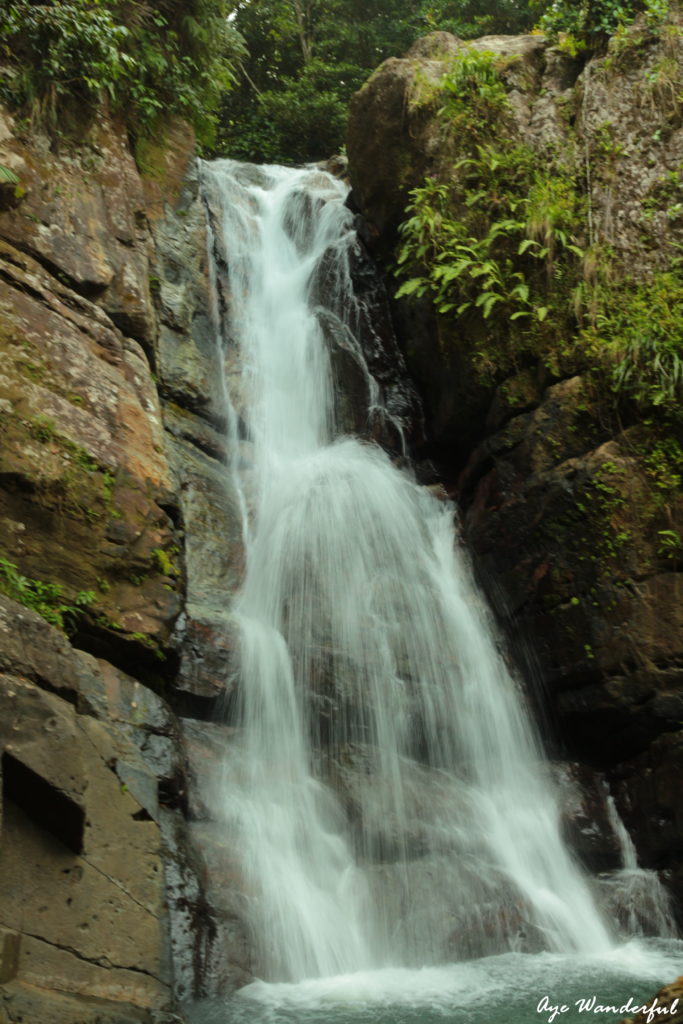 Fajardo
We visited the world-famous Bioluminescent Bay in Fajardo with a guided tour by Kayaking Puerto Rico. It was truly a wonderful experience. On our kayaks, we paddled through a narrow channel completely surrounded by the red mangroves. It does get very narrow at times and we collided with the branches a few times but nothing serious. We always managed to get back on track. Entering the mangroves was truly my best and most memorable experience in the entire trip.
Once we reached the bio-bay it was already getting dark. When we dipped our hands into the water, we could see some bluish glow. However, it was nothing like as shown in the pictures which was quite disappointing. But to make it up, we had to go back the same narrow channel in pitch dark through the thick canopy of the mangroves with all its bends and twists and turns and the oncoming traffic 😀 It was spectacular!
Day 4
Old San Juan
We spent our last day in the city of Old San Juan, starting with a long lazy brunch, and then ambling through the city's blue-cobblestone streets, admiring the vibrant colours of the buildings, taking pictures in every nook and corner. We stopped at Plaza de Colon along with so many other tourists and the locals to watch dancers performing the traditional Puerto Rican folkdances, in their traditional colourful costumes. From there we continued to the Castillo San Felipe del Morro, the 400-year old fortress that guarded San Juan from invaders. It offers beautiful expansive views of the sea which we could have gazed at forever, listening to the waves crashing against the rocky shores below, if not for the flight we had to catch to get back to our mundane lives!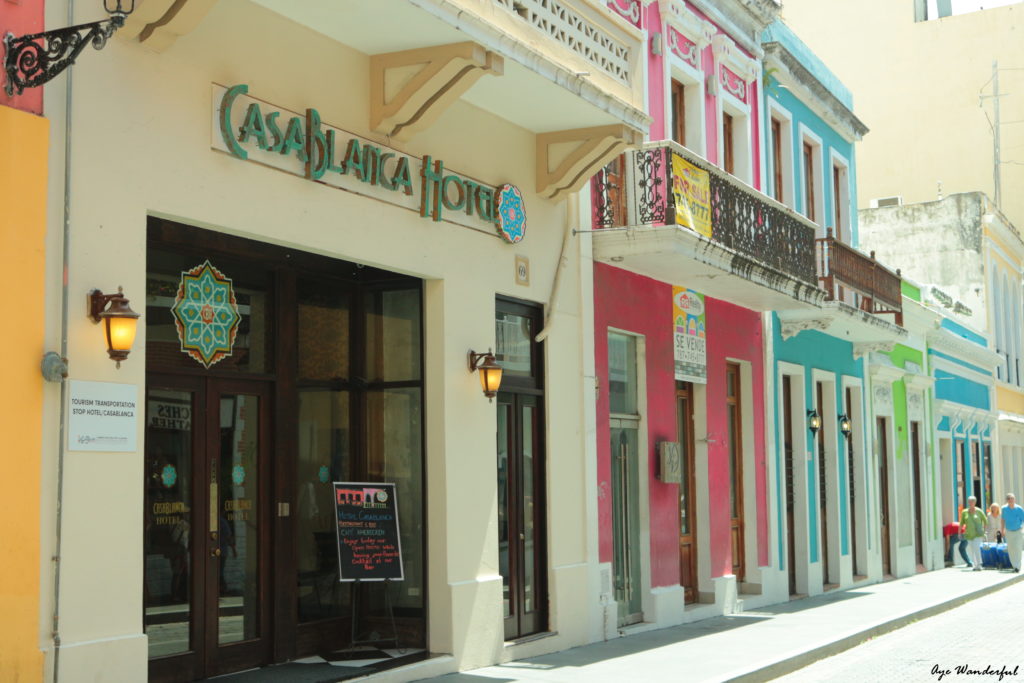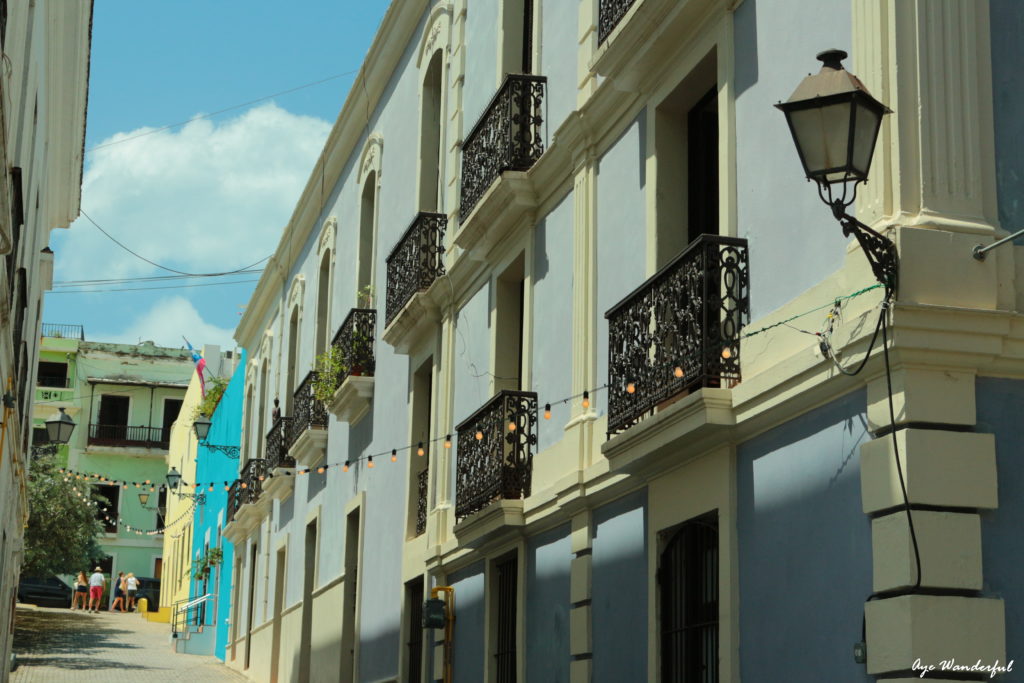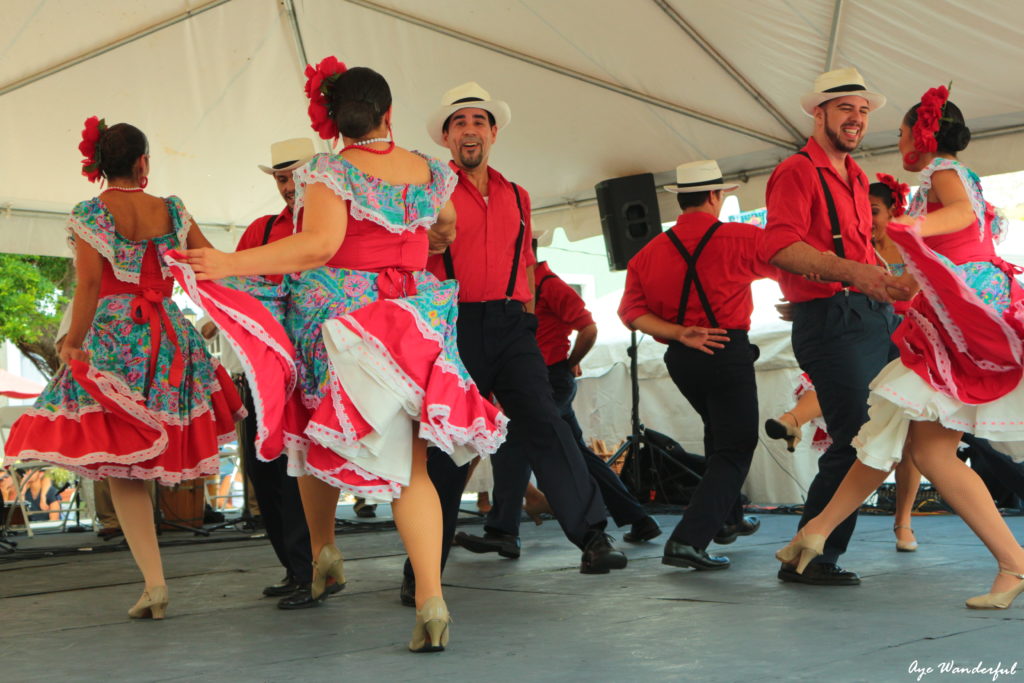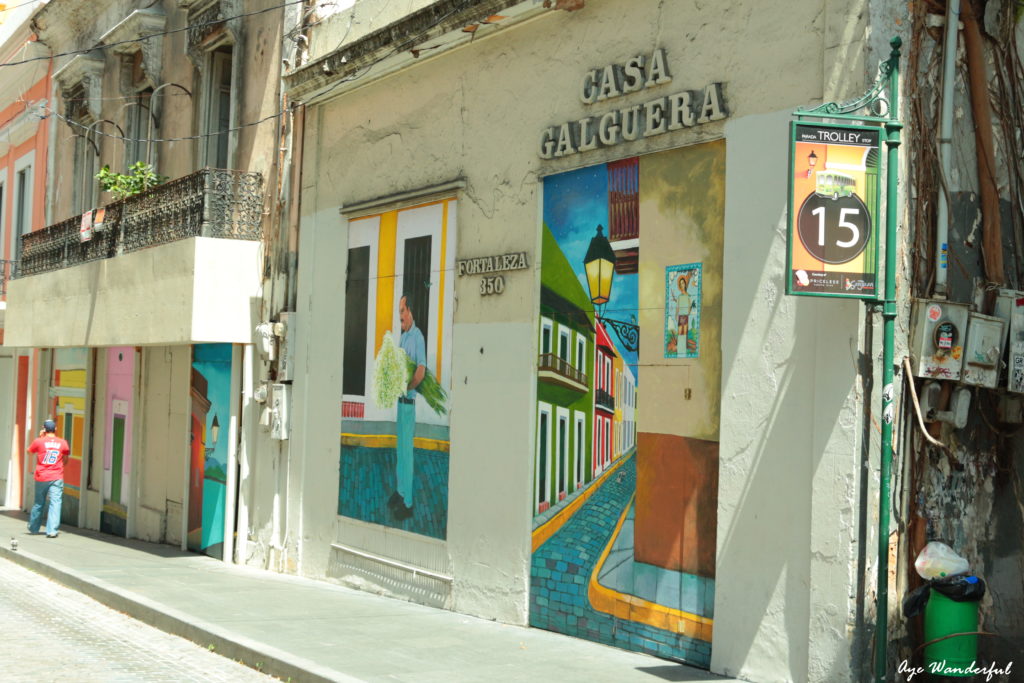 Restaurants/Cafes I loved.
Café Marquesa
Address: 110 Cll Del Parque, San Juan, Puerto Rico 00911
Hacienda Maribó
Address: State Route 10 Km. 28 Adjuntas, Puerto Rico 00601
Boardrider's Surf Bar and Grill
Address: 25 Calle Veve Calzada, Calle Herminio Diaz Navarro, Luquillo, Puerto Rico 00773
Caficultura
Address: 401 Calle San Francisco, San Juan, Puerto Rico 00901
I spent the most amazing 4 days in Puerto Rico. However, I would have loved to stay there for a bit longer and space out the things that I did. Do you feel inspired to visit Puerto Rico?
Cheers,
Ameeta xx
P.S. All photos have been taken by my friend Sha'w'shank Bodhankar. Thanks mate!