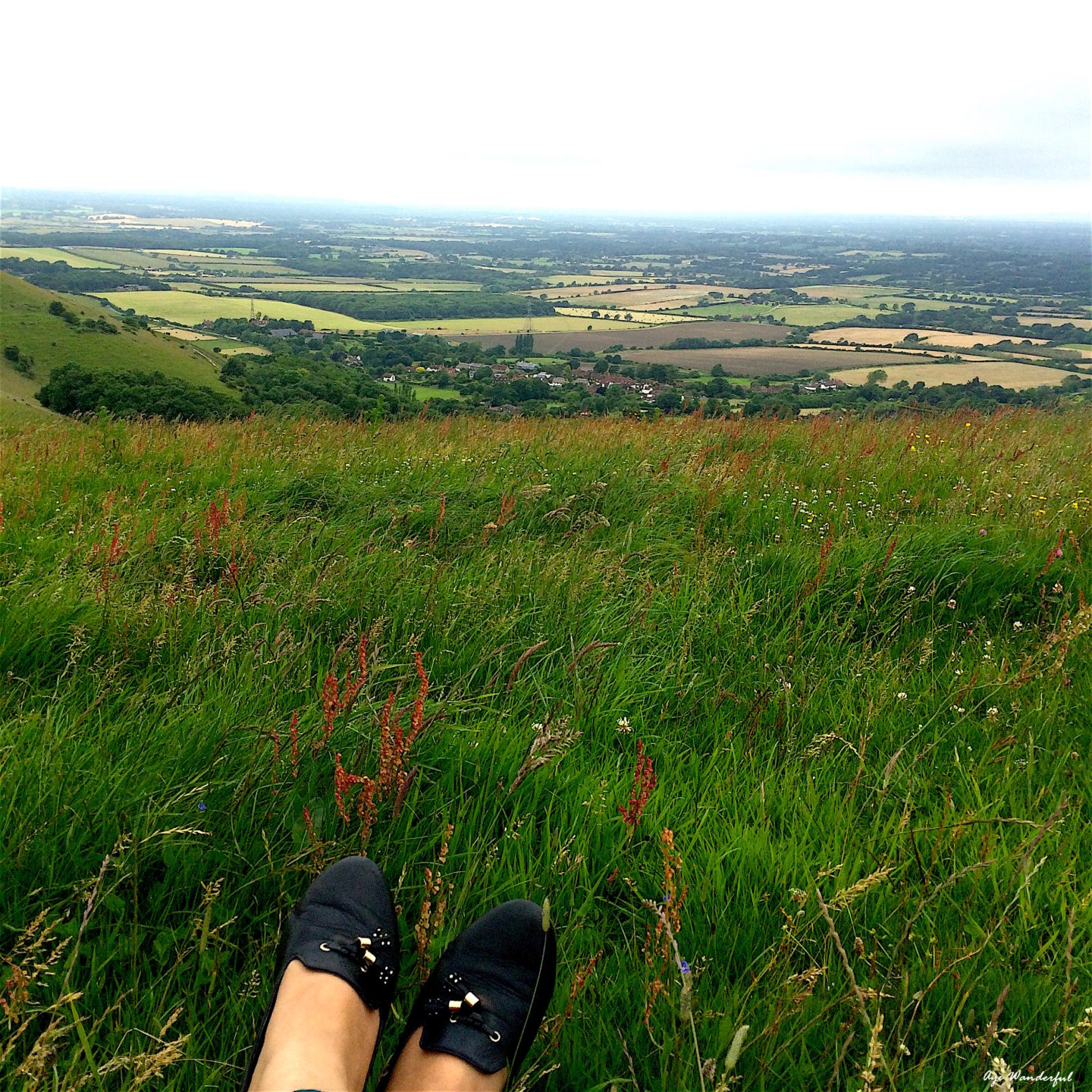 Last Saturday, along with Mr AW, I headed to the Devil's Dyke for a little summer picnic. Who doesn't love impromptu weekend picnic plans?
In 1.5 hours we were transported from busy London city life to the heart of nature. Situated in the South Downs National Park, Devil's Dyke is a 100m deep valley. The lush green hills surrounding the valley offers panoramic views of the Sussex countryside.
On one such rolling hillside, we rolled out our picnic mat, and settled in. As cliché as it sounds, the fresh country air definitely lifted up my spirits, putting me in a jaunty mood.
There were hikers and walkers, cyclists and kite-flyers. I even saw a group of people rolling down the countryside, just for the laughs. Just sooo much energy around!
The sun wasn't shining and it was a little bit too windy for my liking. Nevertheless, it was an enjoyable afternoon. Here's to impromptu summer picnics!
Good to know:
Getting there by car is easy. There is a parking lot where you can park all day for a fee of £2. Right next to the parking lot is the Devil's Dyke Pub, which also offers the toilet facilities. Across the pub is a bus stop. That's right, bus 77 takes you straight from Brighton Pier to the Devil's Dyke, at dirt cheap prices. How convenient is that! Here's more information on that.
I intend to make the most out of the short window that is the British summer, which means exploring more of the countryside, spending more time outdoors, a hike or two may be.
So, that's my weekend story. Comment below to share what your weekend's looking like?
xx