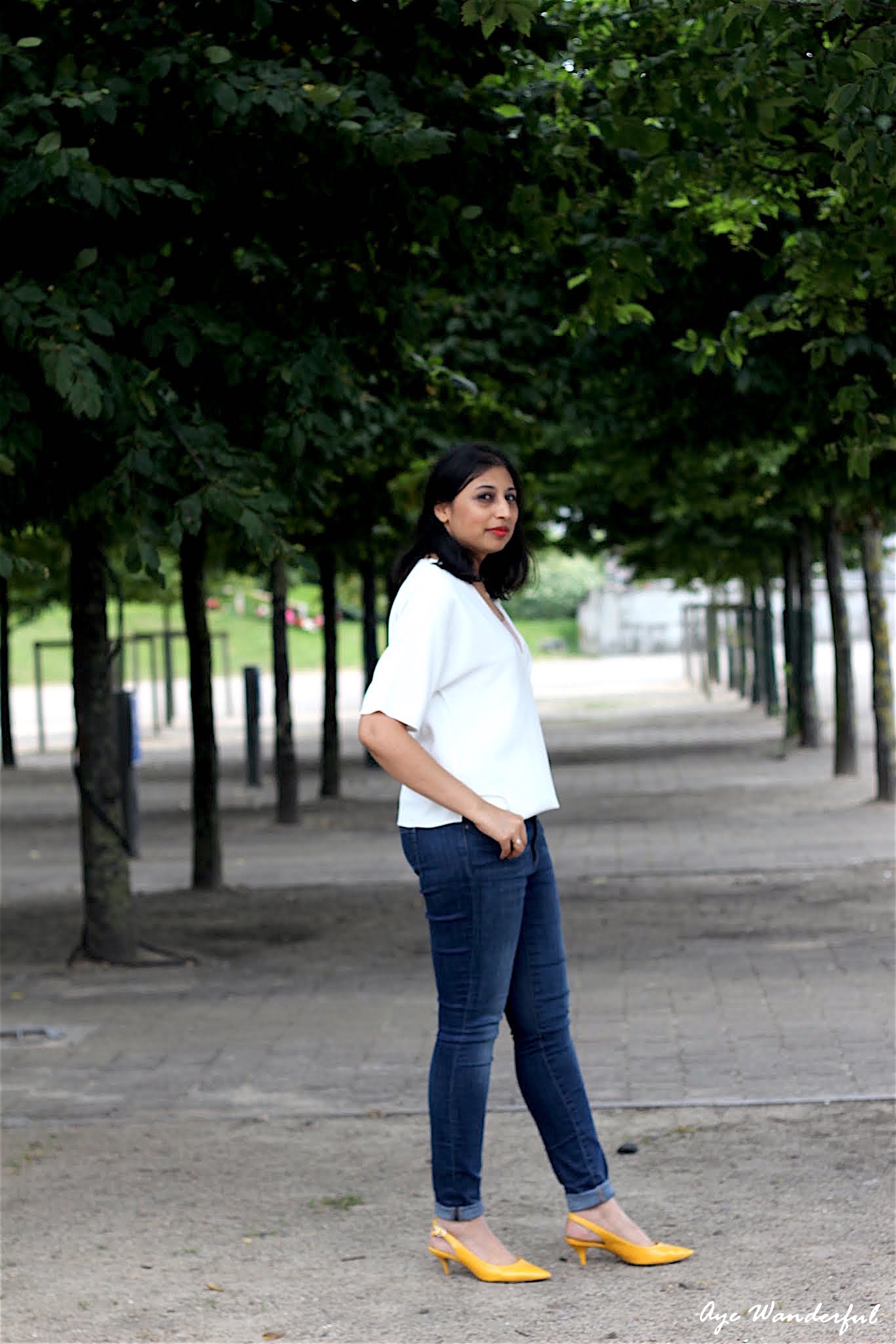 Today I am sharing with you all some clothing and accessories bits and bobs that I have bought this summer.
In the last one year, my shopping patterns have changed drastically. Not a very long time ago, I used to be an impulsive buyer, and a compulsive one too. However, I do think I have matured in the way I shop now. I try to make sure that things I buy now go with things that I already have in my wardrobe. Furthermore, I tend to go for more classic colours, shapes and styles. In terms of my wardrobe, I think I am in a very happy space right now.
Try On Summer Fashion Haul
This crepe top from
FCUK
is as minimalist and classic as it can get. Although it is loosely fitted, it still manages to look quite streamlined and tailored on me. I wear it with a blushed rose coloured cami because the V-neck is a bit too deep for my comfort.
This floral
Banana Republic
midi skirt is bold and packs a punch. The colours pop and burst and I find it to be a perfect way to incorporate pink in my wardrobe. I have already worn it a couple of times and always got compliments and questions about it. It's flowy, feminine and flattering. Oh and yeah, it has pockets!
OK now this was an impulsive buy! I didn't need a new watch. I walked into
Fossil
, I saw this watch, it was on sale, I was sold. Again a timeless classic piece with a duck egg blue leather belt, it's something I can wear easily with any outfit, be it casual or not.
The all-white Stan Smiths have all been a rage since last year and looks like they are not going anywhere. With every third person sporting them, I went for a slightly different take. These leaf-printed white slip-on shoes from
Asos
are super comfortable and convenient. They will be my travel staples for sure.
While I do love my bold and statement jewellery pieces, I have equal love for the delicate pretty little things. I recently added this
Accessorize
rose gold ring to my collection. How pretty is that?
What do you think of them? Which one is your favourite? Leave comments below to share your views.
xx
P.S. A big shout out to my friend Asma who took all the pictures of me 🙂