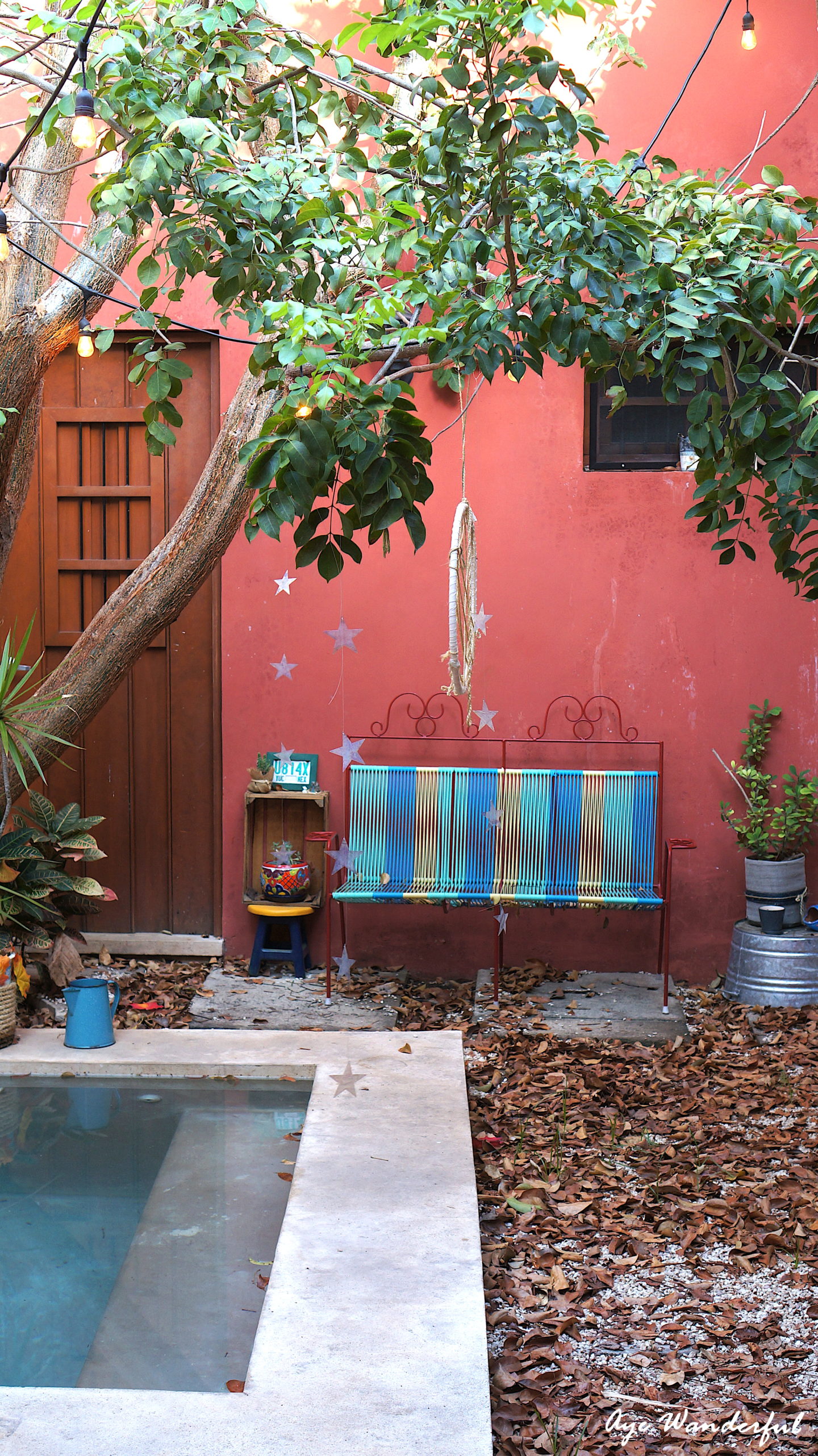 Whenever I plan my holiday, I look at both, hotels as well as Airbnb properties. There are times when I want all the luxuries that a hotel offers, while others when an Airbnb property is too charming and too local to not consider. Also, depending on the length of stay and number of people, a shared rental property can turn out to be a more economical option. I have booked through Airbnb a couple of times but my best experience has been the one that I stayed in Merida. Photographs and honest reviews are very important when booking a private rental, hence I am sharing my honest in-depth review of a dreamy Airbnb in Merida.
Hosts
When we arrived in Merida, it was almost midnight. Our hosts Ina and Roberto were waiting up for us and were very gracious and accommodating about our arrival so late at night. It took them less than 10 minutes to check us in and explain everything we needed to know about the house.
Decor
The house itself is very impressive. High vaulted ceilings and exposed beams add to the openness of the house. The terracota-coloured tiles interspersed with colourful patterns make the house look cosy and homely, particularly so at night when the rooms are lit with the warm yellow lights. This house oozes charm with its distressed vintage furniture, rustic decor, and Spanish books dotted around languorously. It is a house that says slow down, unwind, hop on the hammock.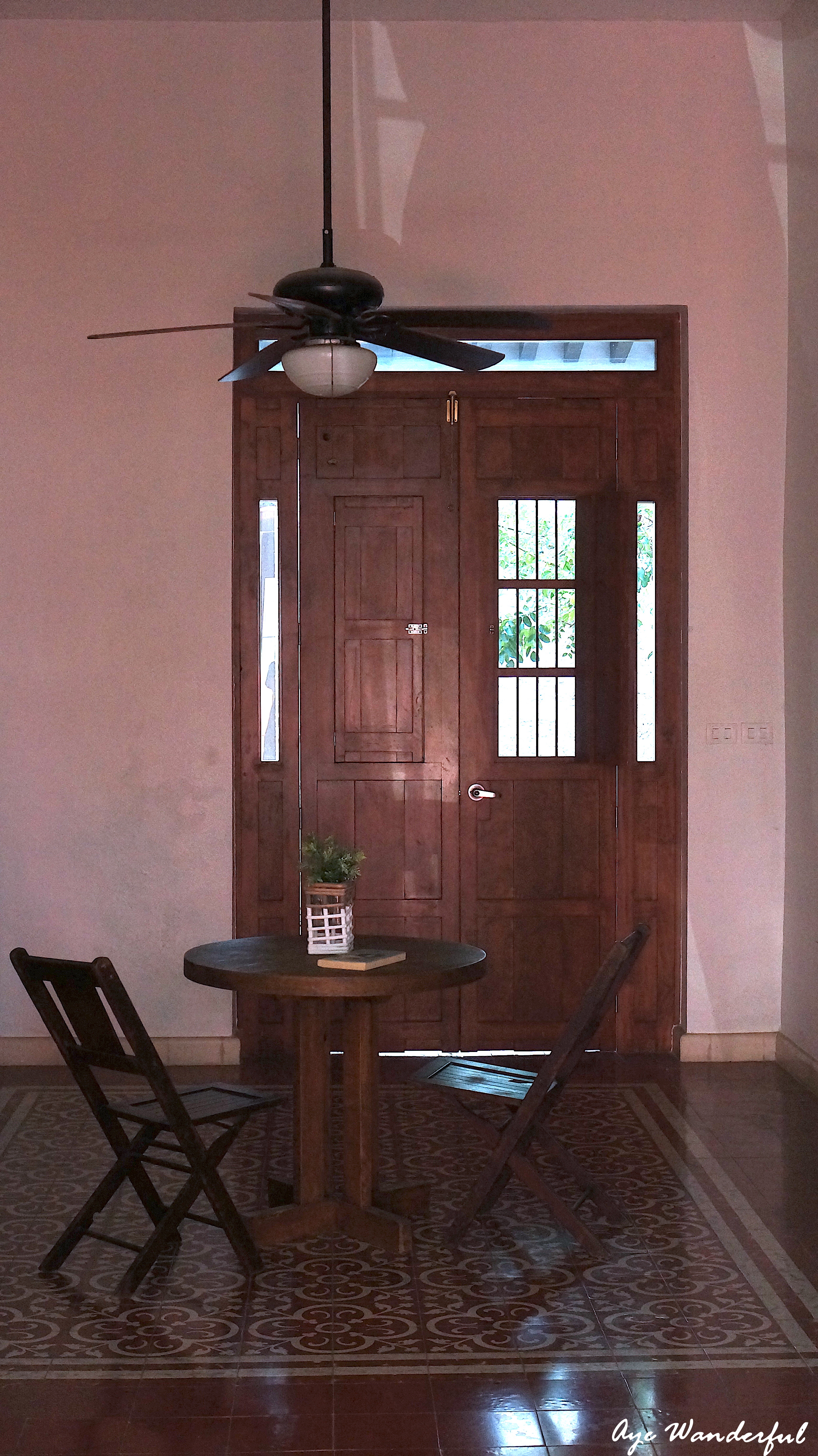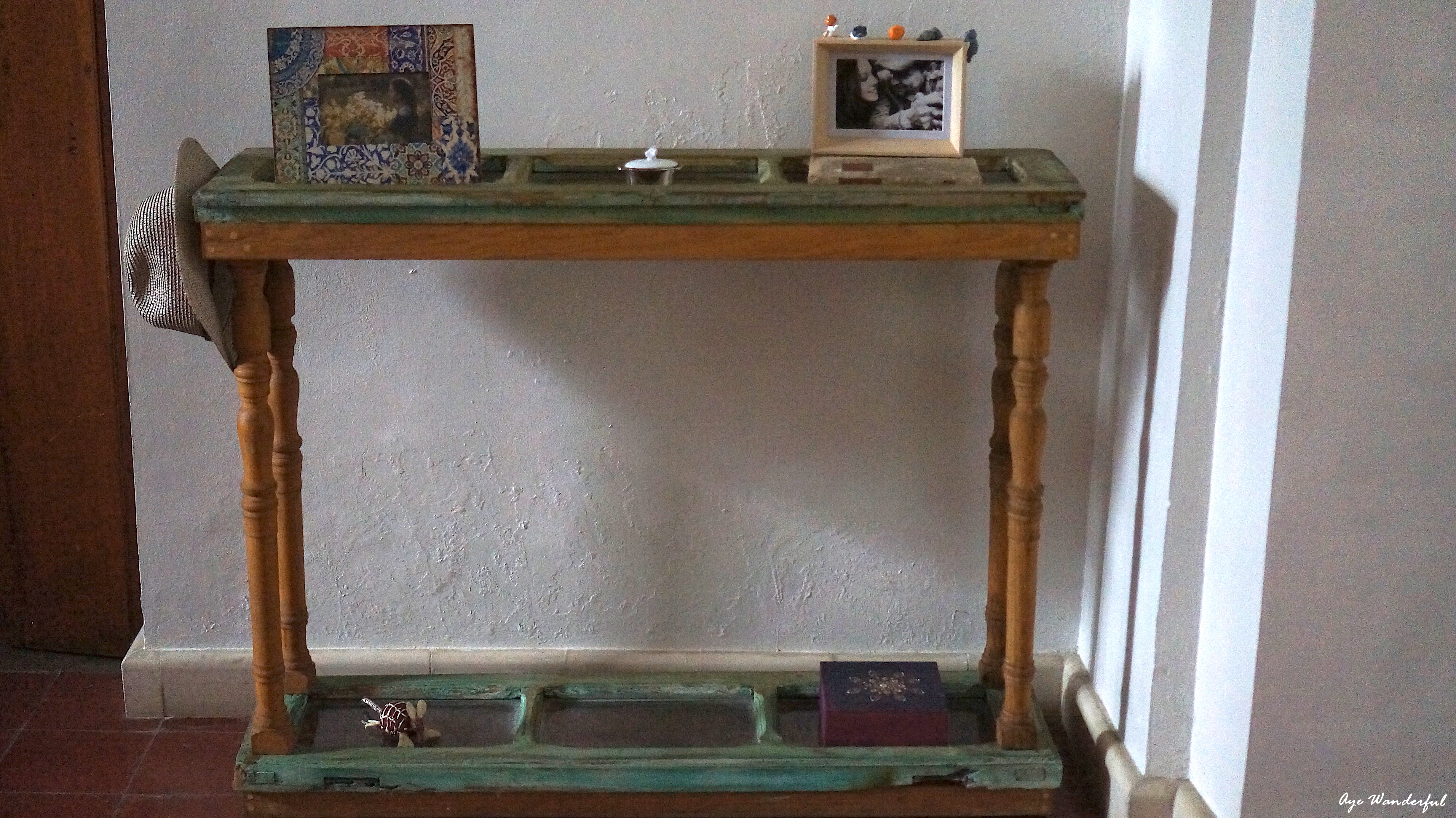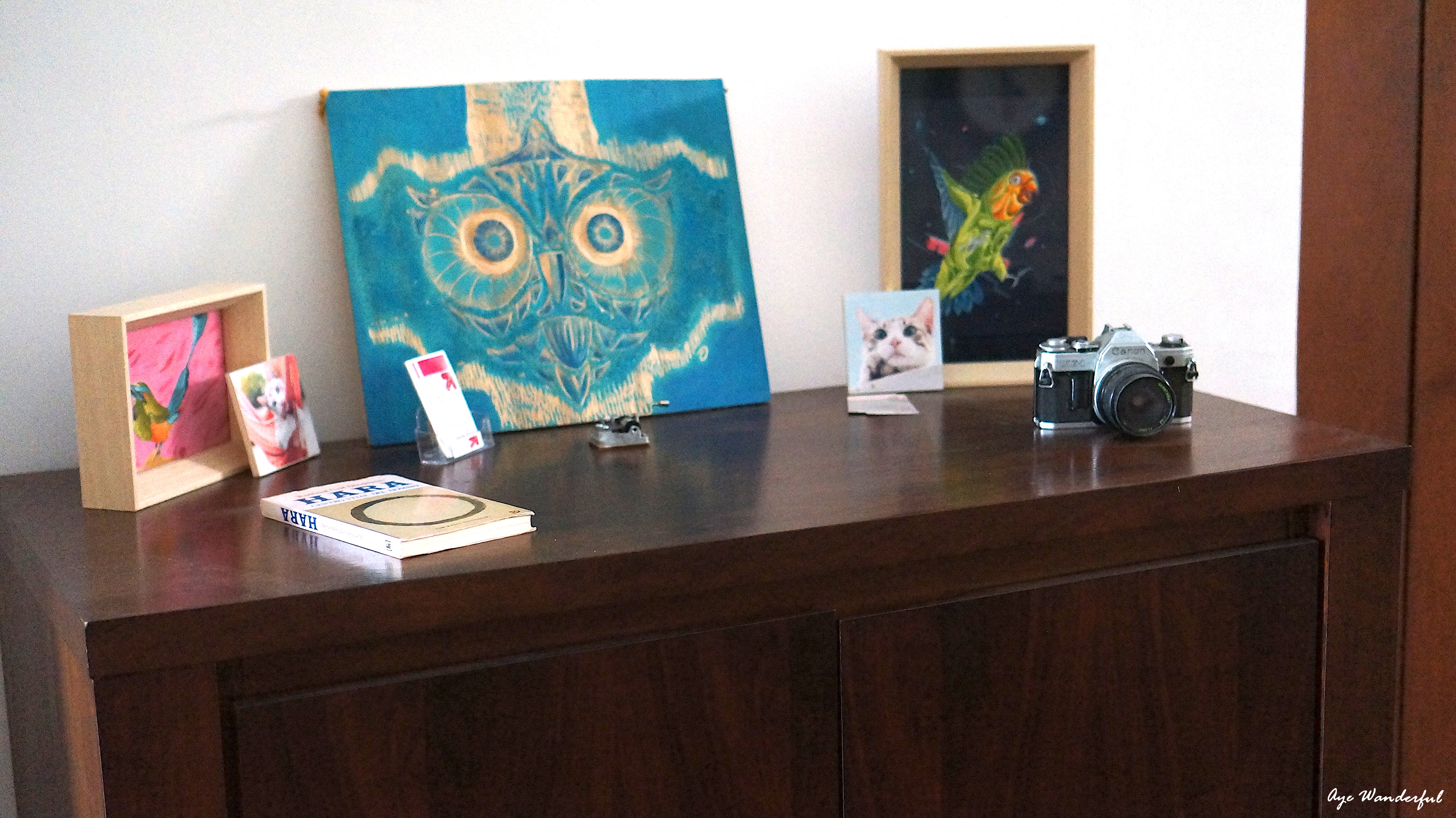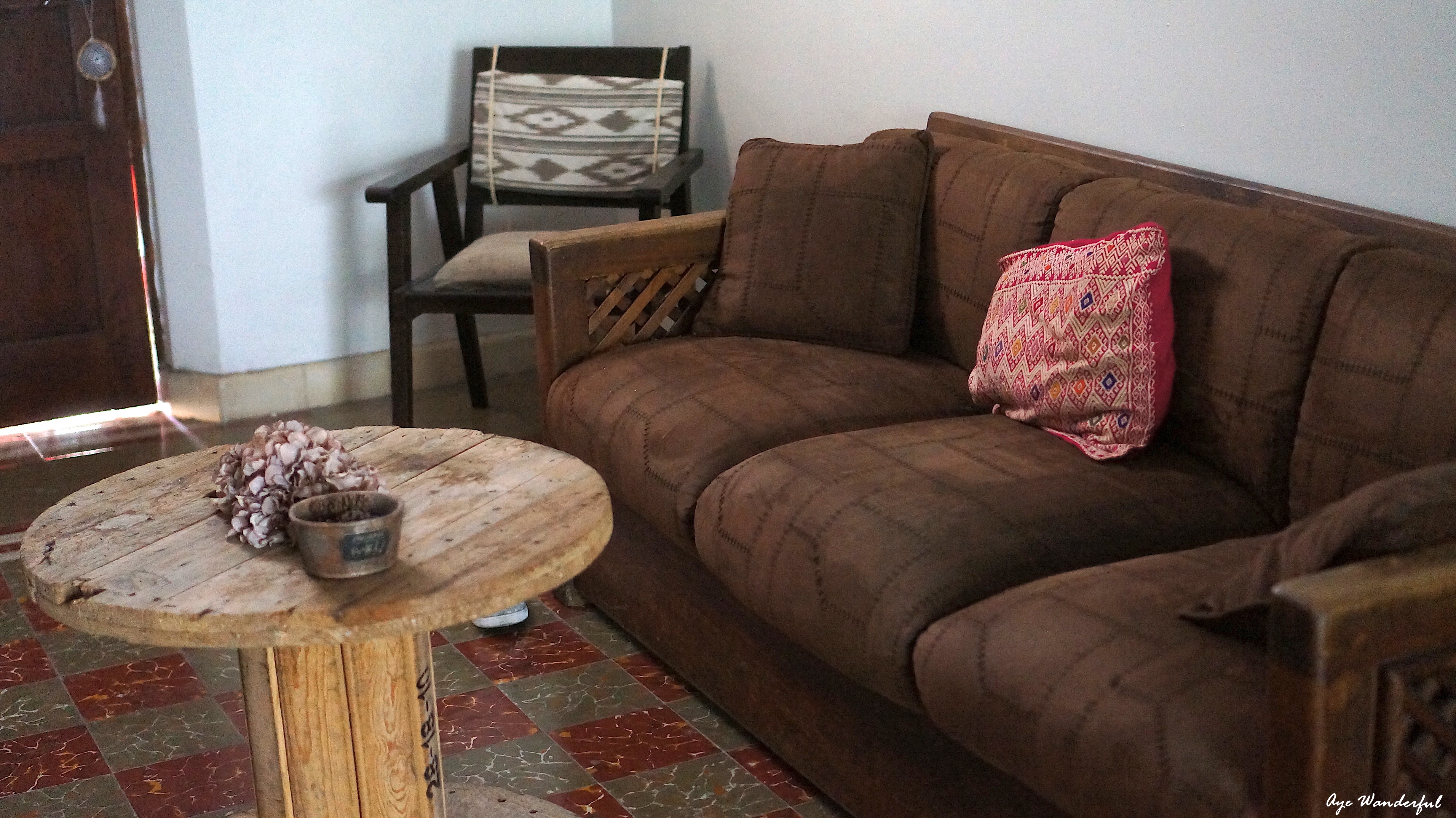 Location
Location-wise, the house is quite well-placed. We felt very safe in the area, even during late evening hours when we walked home after dinner. The historic centre (Centro) is around a 12minutes' walk and taking a taxi would cost around 30 to 40 Pesos. The Santa Ana market nearby is where you can get your meal fix. Nothing better than a local food market, right? We rented a car to explore more of Yucatán (read my post on Izamal HERE) and parked it for free near the Santa Ana market as well.
Privacy
Although we booked this through AirBnB as a private room, I was (pleasantly) surprised to know that we had the entire house to ourselves. Roberto uses it as his office at times but he was never in when we were.
Kitchen
The kitchen is huge and rustic. It looks well-appointed with a gas cooking range, oven, microwave and a modern refrigerator. However, eating out in Merida was a way more exciting option and so because we barely used the kitchen.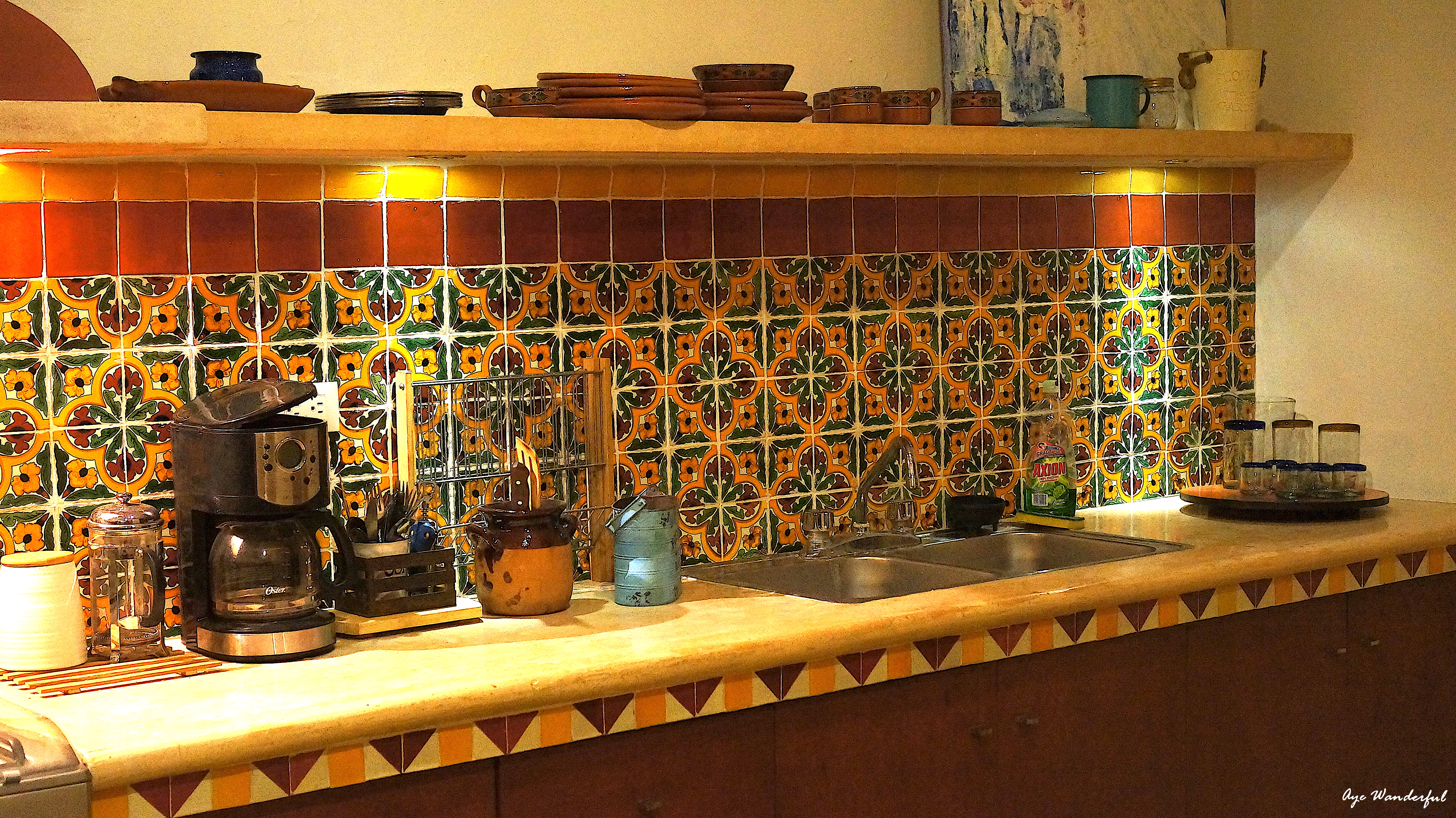 Bedroom
The bedroom is of a good size with a double bed, a dressing table and hammock. To be honest, having never used one, I was actually surprised how comfortable the hammock was! I loved the high ceiling as well as the high ceiling fan 😀 Luckily, the room also has an air-conditioner for the hot and humid nights.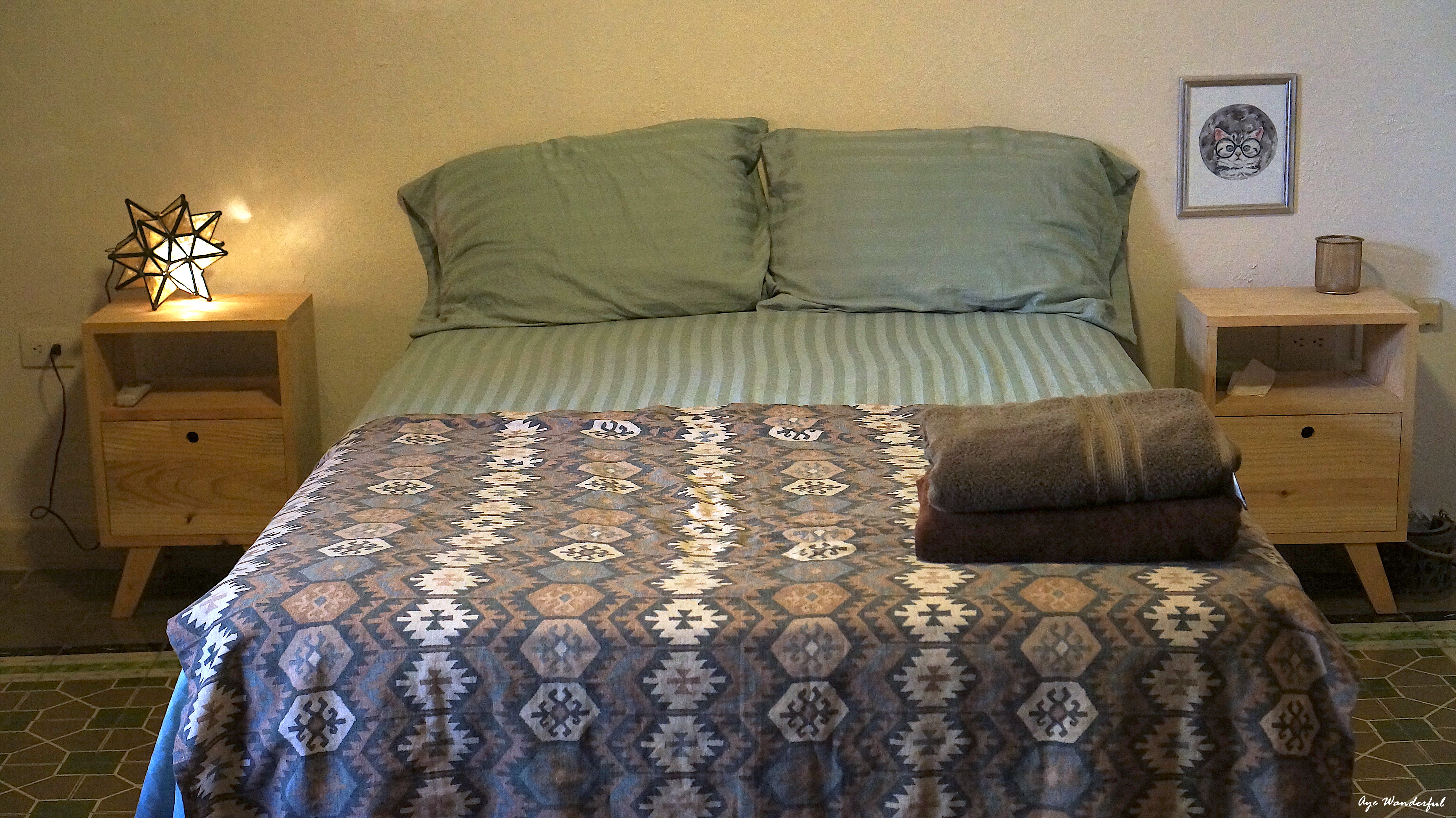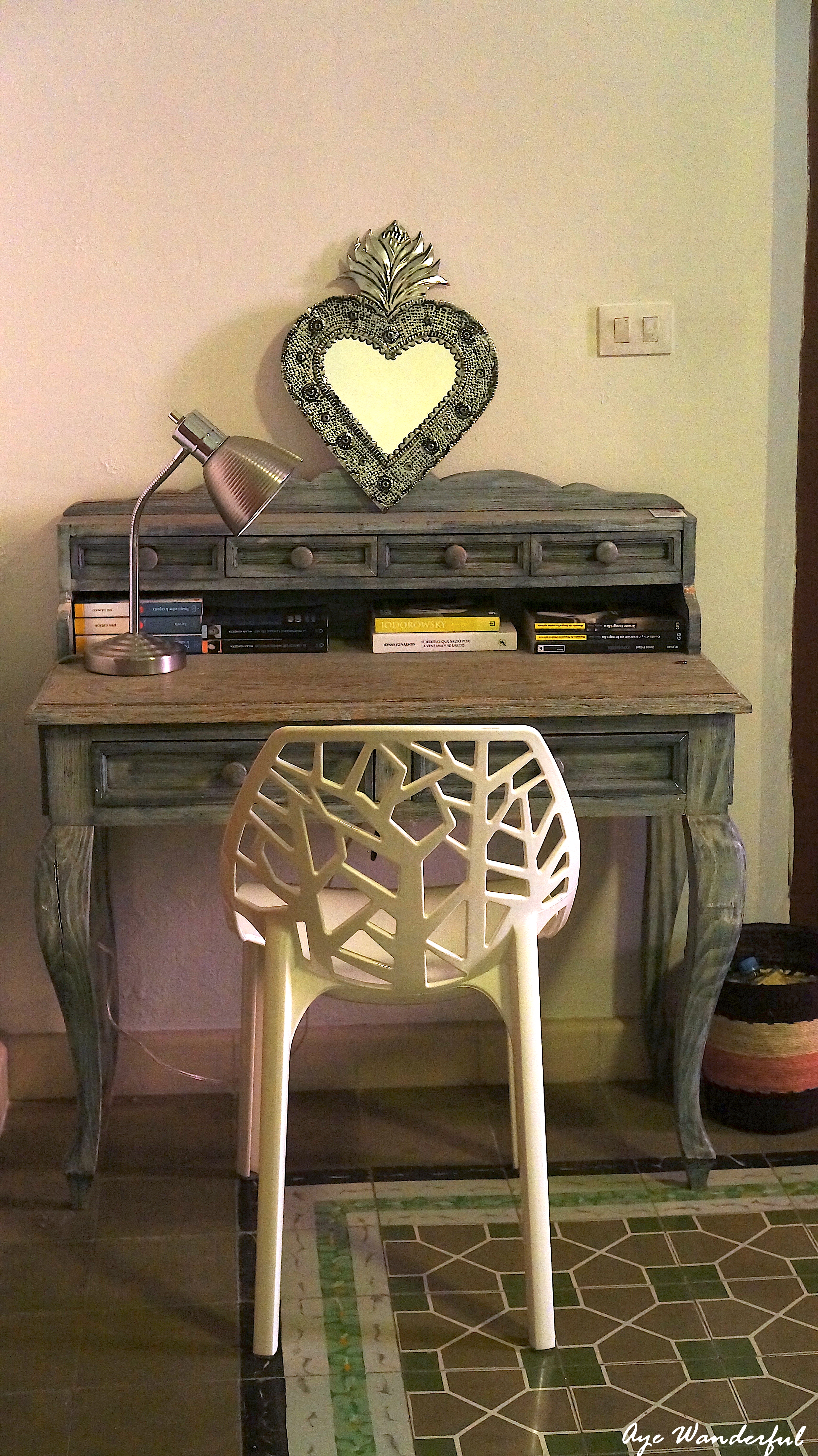 Bathroom
There is an en-suite bathroom with a shower, toilet and wardrobe. This was one area in the house with which I had a problem. The pressure in the tap and shower was too low for my comfort.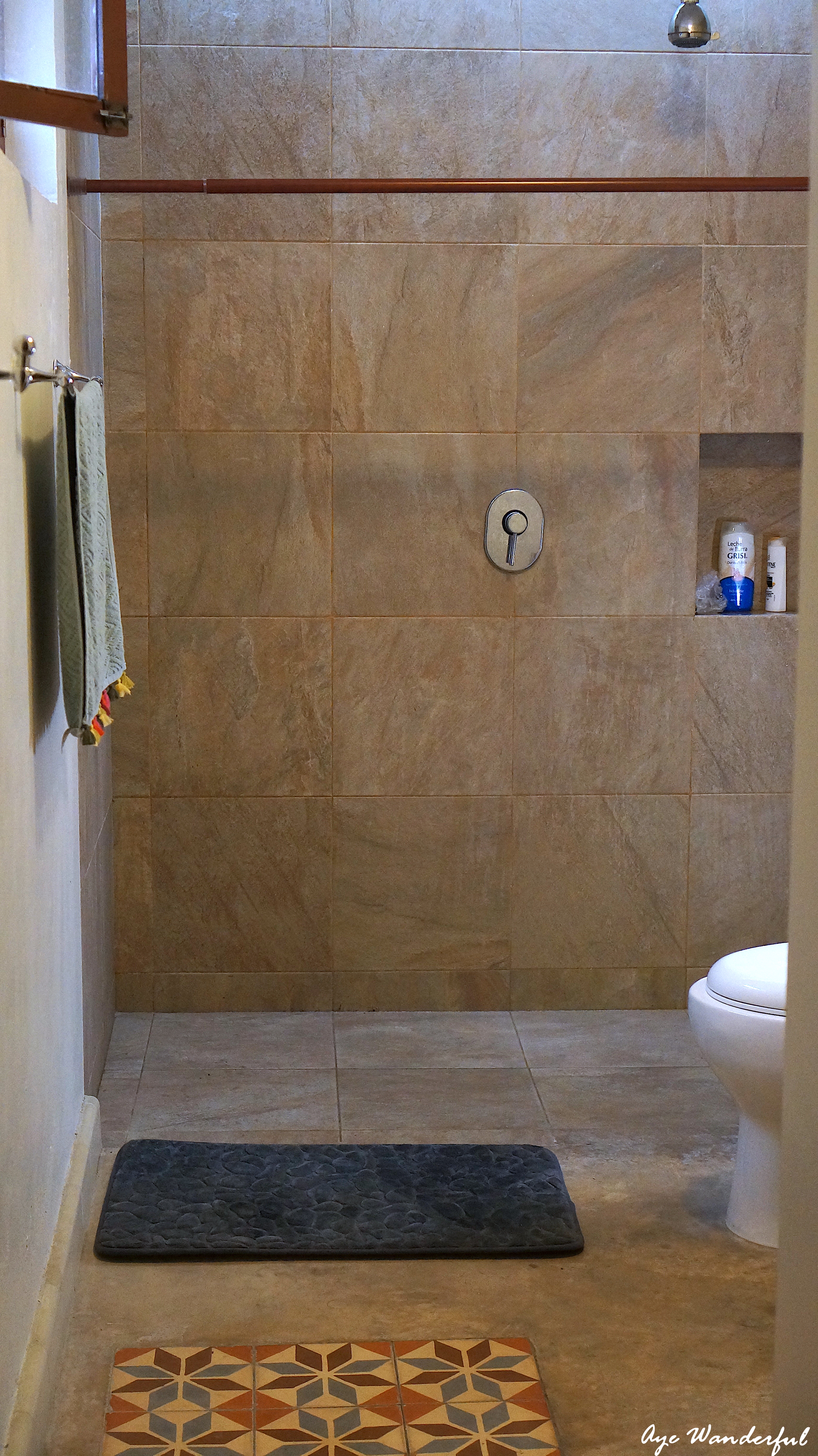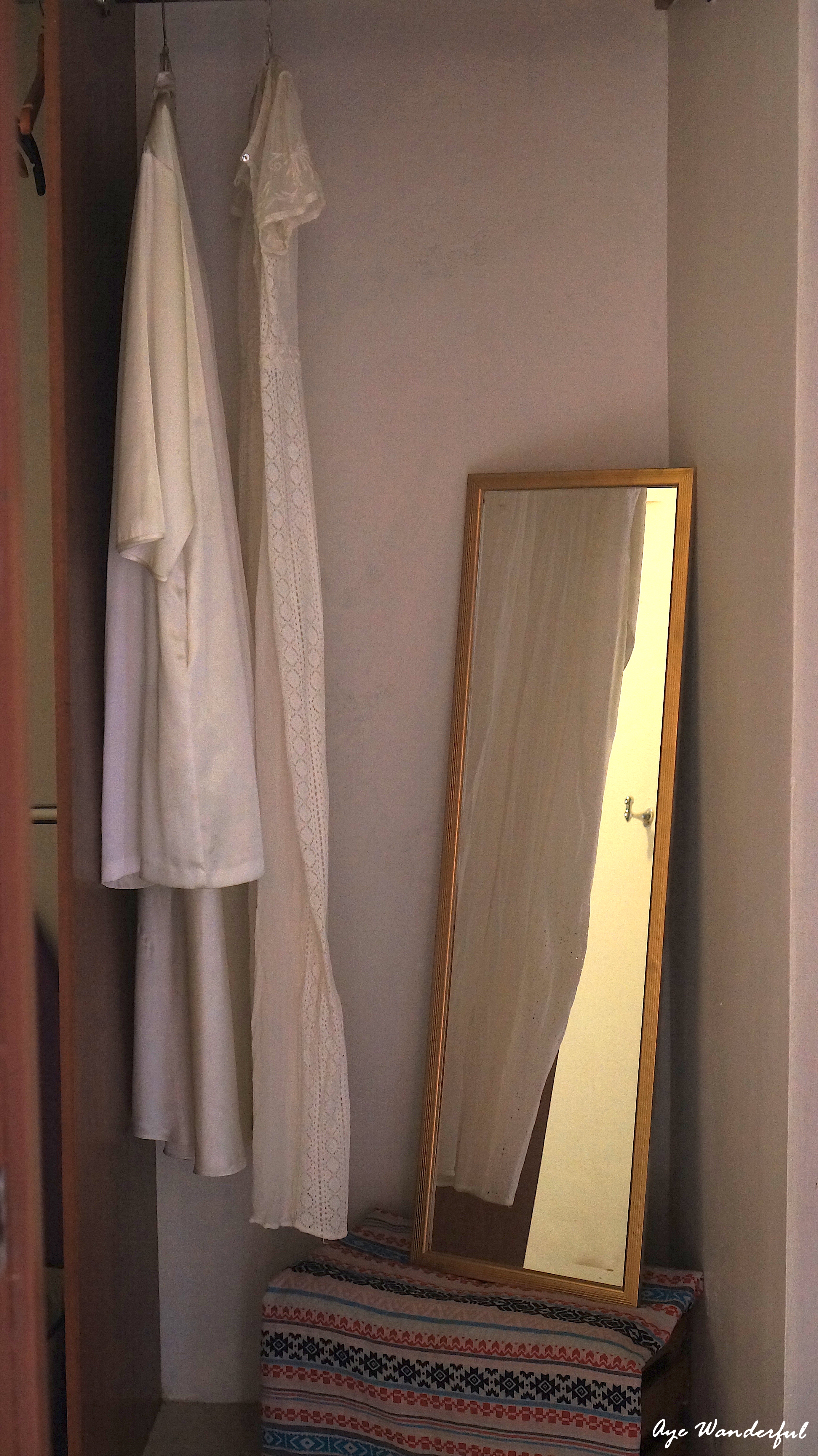 Backyard
My favourite part of this house has to be the backyard. It is definitely the most charming backyard that I have ever seen! A tiny slice of cool oasis in hot Merida 😀 The focal point is a little pool, framed by a tree with knickknacks hanging from it including the cutest strings of stars. Add to this, the fairy lights running across wall-to-wall and you have a perfect setting for a glass of iced tea or wine, whichever you prefer. My jet-lagged mornings were made better by sitting here while listening to birds chirping which is definitely something a city-dweller like me doesn't get to do very often.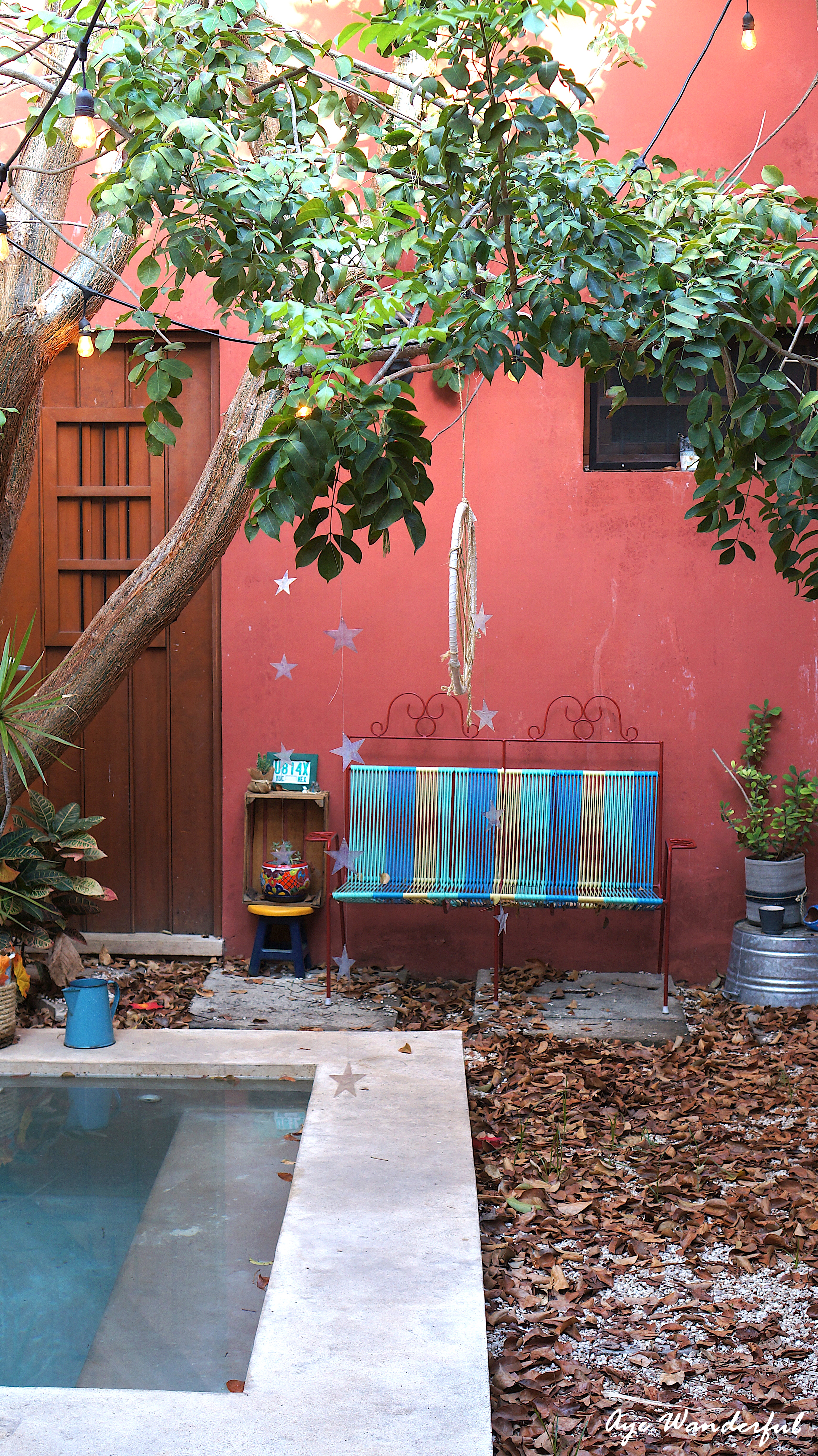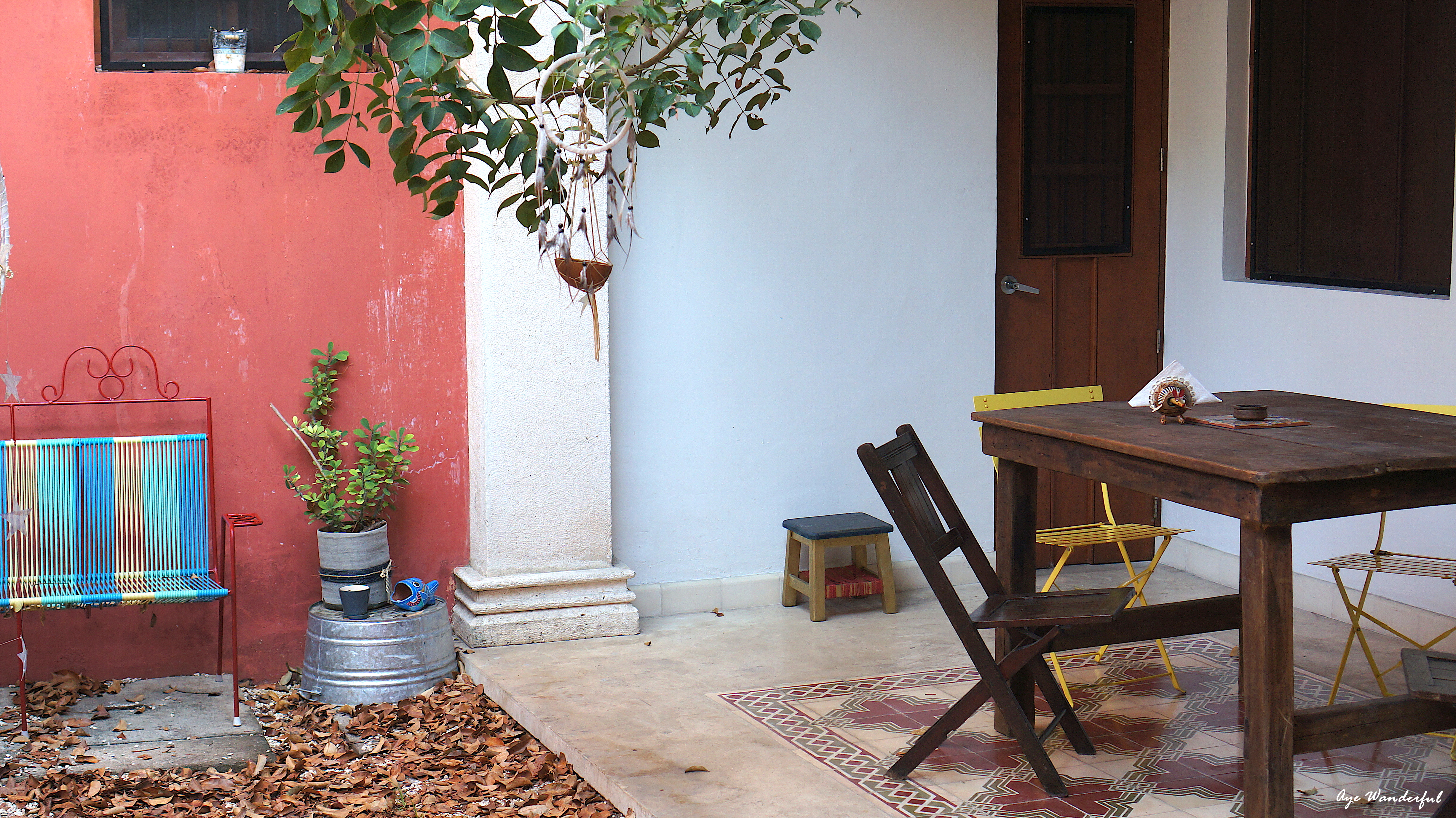 If you are in Merida, I would highly recommend staying at Ina & Roberto's Airbnb house. The colonial feel of the house combined with the colourful neighbourhood will truly give you a taste of Merida. If you have never booked through Airbnb, you can sign up using my discount code and get 30£ off your first booking. Get the discount code HERE.
This is not a sponsored review but if you use my discount code, I may earn some travel credit from Airbnb.
Are you open to staying in Airbnb and similar private rentals? Do you prefer a hotel stay instead? I'd love to know your thoughts!
Pin it for later!
Cheers,
Ameeta xx