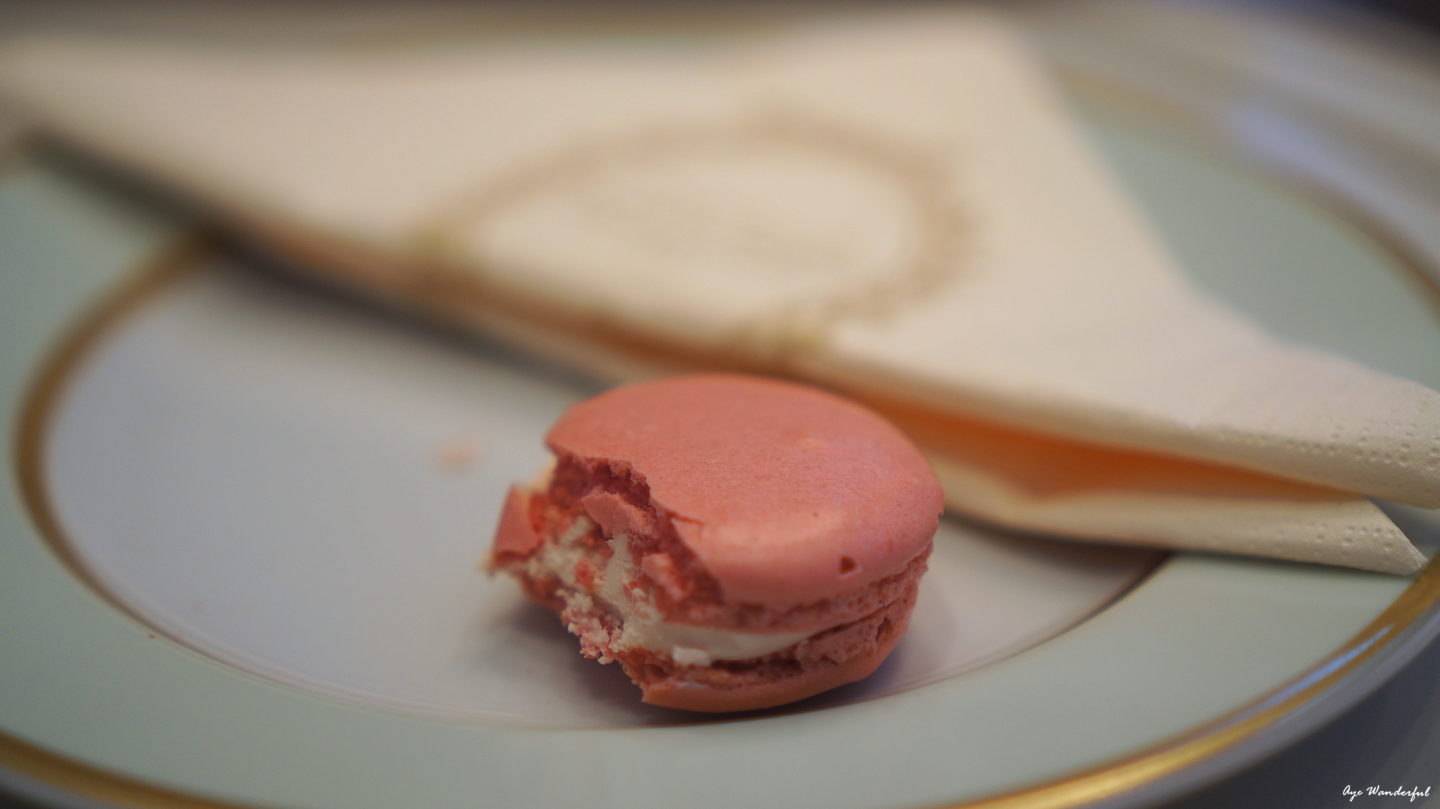 You guys, today I am really excited to launch a new blog post series called "Looks & Locations".
Since I began blogging, I have had a chance to meet some lovely fellow bloggers, either at blogger events or even just virtually through the various social media platforms. Mandavi, a London-based fashion and lifestyle blogger at The Red Notebook Blog, is one of my friends from the blogosphere. She is a mum of two, works in digital design and her blog is where she shares her passion for style and design.
Mandavi, like me, is originally from India and has been living in London for many years now. Having first met at a blogger event where we only got a chance to exchange our cards, we met again in a more casual setting for a coffee. Our conversations over that cup of coffee and a casual stroll through Carnaby Street led to a collaboration idea – Looks & Locations!
As you all know, I love being a local tourist in London, writing about the best neighbourhoods and markets, cafes and restaurants. Mandavi writes fashion and style posts, focussing on both Asian fashions as well as high street UK trends. Why not put the two together? Two working women in the city, stylishly exploring the cutest cafes and streets of London! Keeping true to our sensibilities, this will be a wearable and relatable style that will not break your bank.
Location
We decided to kick off the Looks & Locations series by meeting at Ladurée, a Parisian tea room and pastry shop in the City of London. It's proximity to Bank station was perfect from the commute point of view, and the fact that it is open until 8 pm on weekdays ticked our post-work meetup requirement.
Designed on the same lines as its Parisian counterparts, Ladurée is pretty in pastels. The French-style white furniture with mirrored units and purple velvet upholstery makes it look light and grand, despite being small-ish in size.
Right by the entrance, there is a huge glass unit where the delicious cakes and pastries, and of course the macarons are displayed. Most of the people queued up in this area to buy the treats as takeaways. There were a few tables on the side which were empty and we were promptly seated.
Speaking of macarons, have you ever tried one? If not, you must, I insist! Macaron (not to be confused with macaroon) is a meringue-based sweet made with ground almonds, filled with a flavoured ganache or buttercream. The double-decker macarons at Ladurée are simply melt-in-your-mouth delicious, my favourite flavours being rose, pistachio and coffee.
Although I was a bit nervous about how the evening would go, it didn't take long to break the ice with Mandavi. What also helped was the fact that the staff at Ladurée just let us be, casually checking once in a while to know if we needed anything else. Between the time spent on our gupshup (casual conversation in Hindi) and the many pictures we clicked, we did not feel rushed at all.
Over a cup of flat white and macarons, we were very soon immersed in a conversation related to all things blogging. What we like about it, what we struggle with, the tricks and tips and apps that will make our blogging life easier!
Look
We also talked about our style and what ticks the boxes for us. Mandavi has a casual but slightly edgy style, while I have a more classic and minimalist one. Take one look at our watches and you will know what I am talking about 😀
Her favourite places to shop are Warehouse, Zara and H&M while mine are French Connection, Asos and Oasis. To know more about our style and what we wore, don't forget to check out Mandavi's blog. Here's a preview.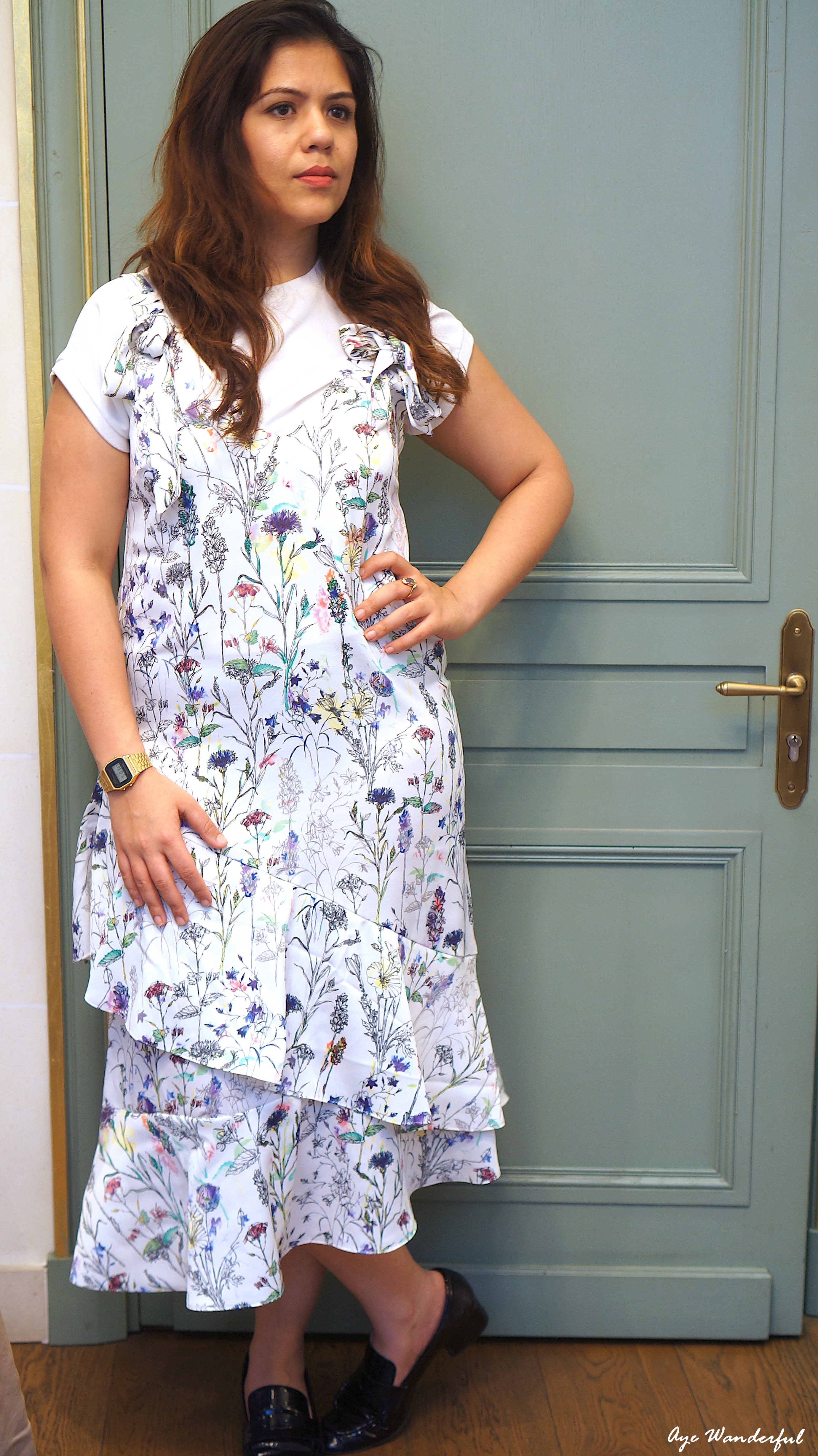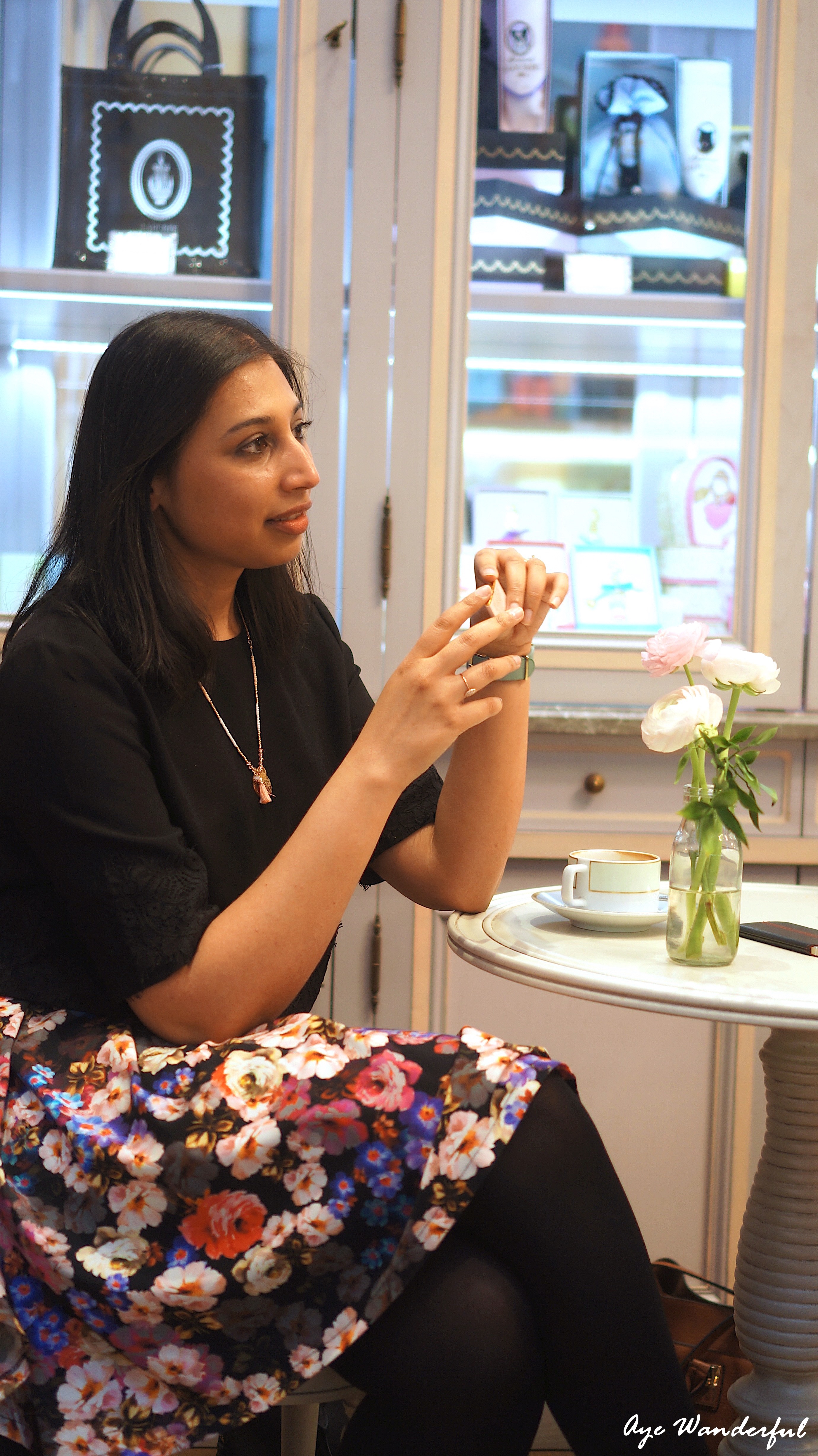 I had so much fun meeting with Mandavi and collaborating on this idea of Looks & Locations. I look forward to exploring more cafes and neighbourhoods with Mandavi and sharing our style favourites with you all.
Do you like this collaboration idea? I'd love to know your thoughts on #looksandlocations!
Pin it for Later!
---
Ladurée
Address: 14 Cornhill, London EC3V 3ND, UK
Cheers,
Ameeta xx
Disclaimer – This post may contain affiliate links. If you click on one of these links and make a purchase, I may earn a small commission from the website, at no additional cost to you.
Cheers, Ameeta xx