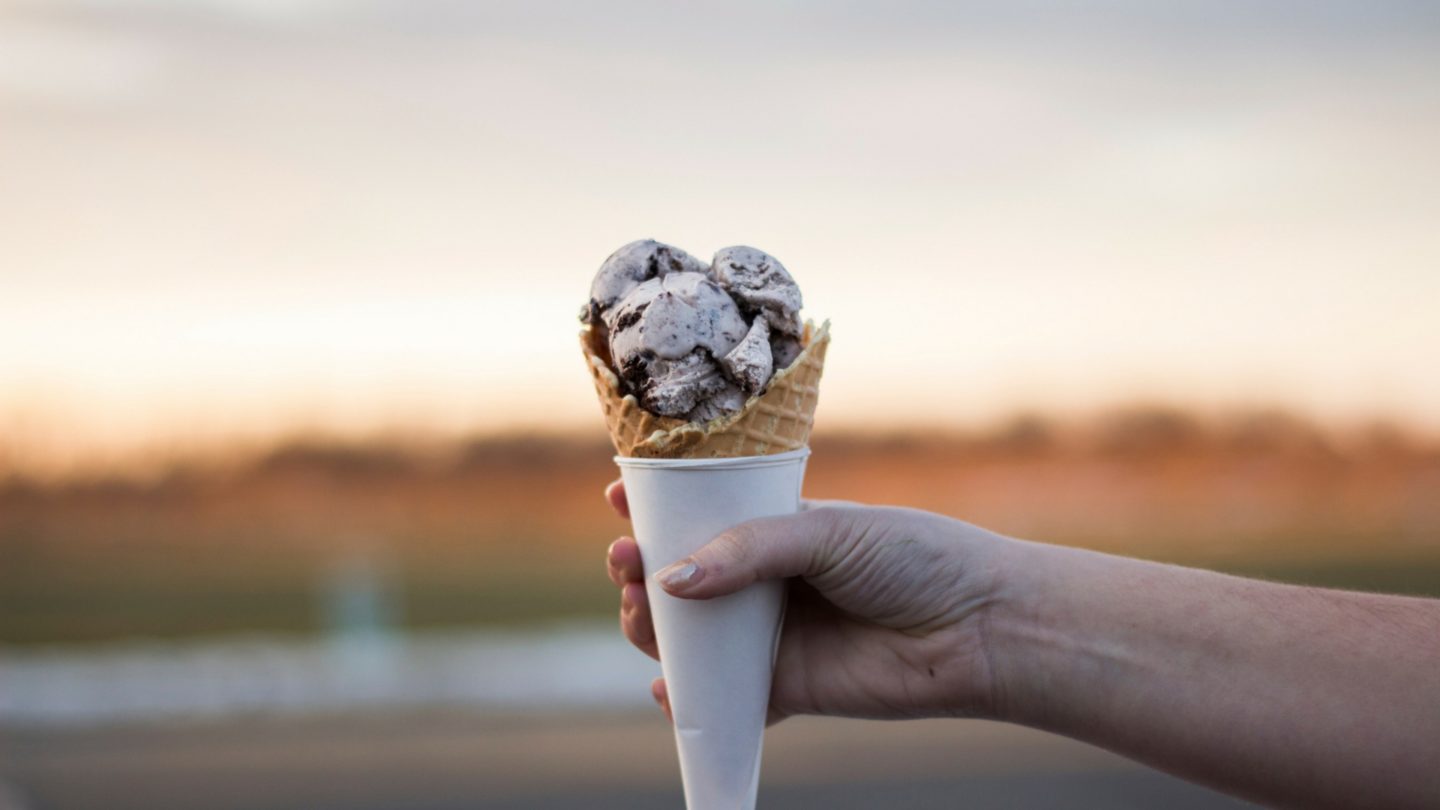 So, it's end of June. Half a year has gone! While I am looking forward to the next half excitedly, let's catch up on what's happened in June. Here's my roundup of the five good things. So, grab that cuppa now (or the ice cream) and read on.
1. Sunrise Yoga at Sky Garden
Sky Garden is a public garden set over the top three storeys of 20 Fenchurch Street. It has restaurants and bars, observation decks and an open terrace offering panoramic views of London. All this is set amongst lush tropical plants, creating a unique social space in the heart of London. When I found out that they run Yoga classes in this setting, I jumped at the opportunity and booked myself a ticket. My favourite part was the Shavasana at the end, and not for the reasons that you may think 😉 As I lay there under the glass roof with my eyes closed, I could feel the sun coming out from behind the clouds and when I opened my eyes at the blue sky it was one of the most peaceful moments ever.
Tickets, starting from 10£, are available at Design my Night.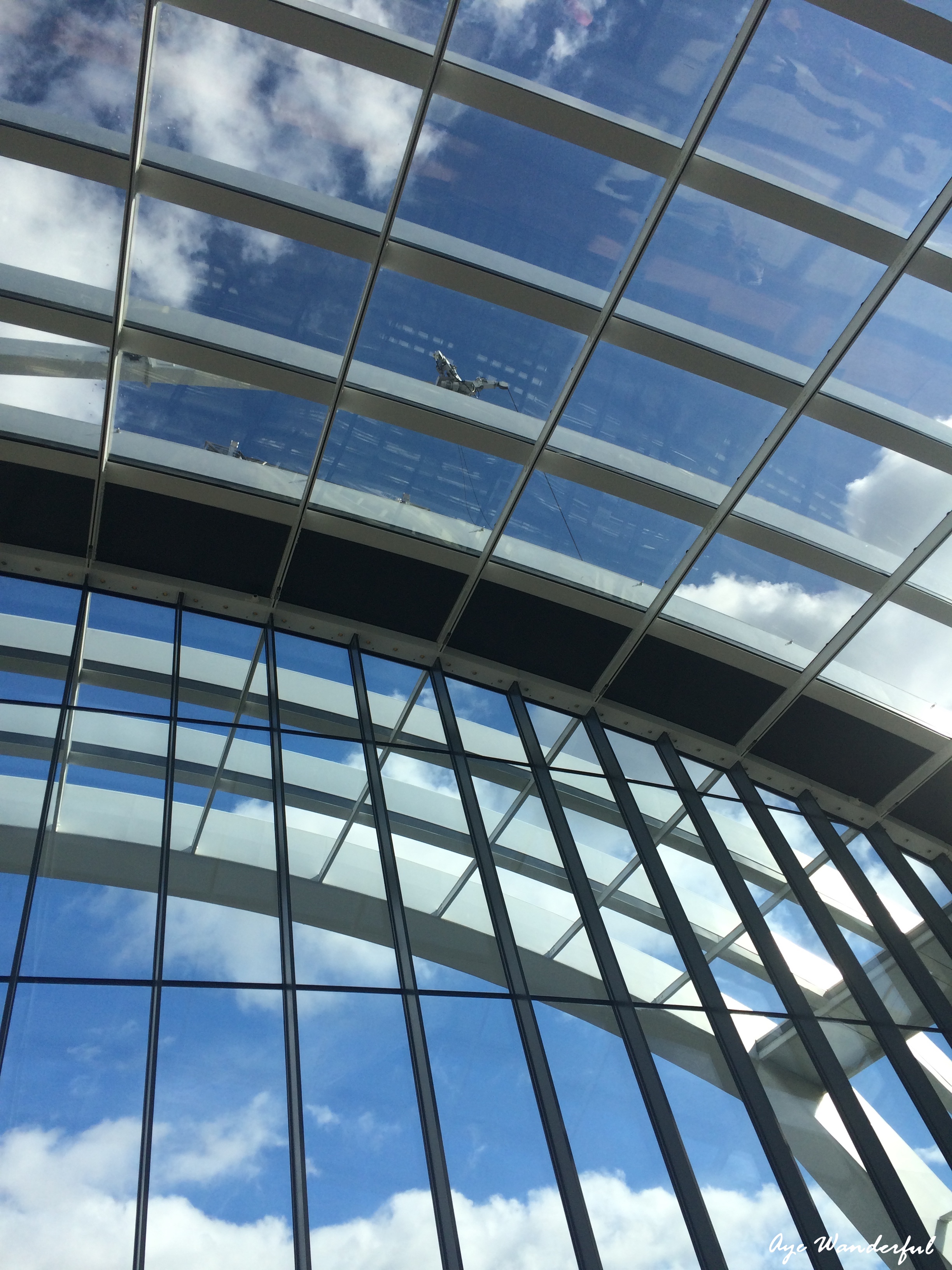 ---
2. Summer Dress of Dreams
Yes, that's what I have decided to call this Zara dress. Dreamy, floaty, lightweight with the prettiest floral embroidery detail – this is my favourite dress this season. It is basically a very sheer midi dress made with a dotted mesh fabric and comes with an inner slip. Now let's just hope for another beautiful summer day like the warm and sunny one when I wore this pretty little thing last just so that I can wear it again.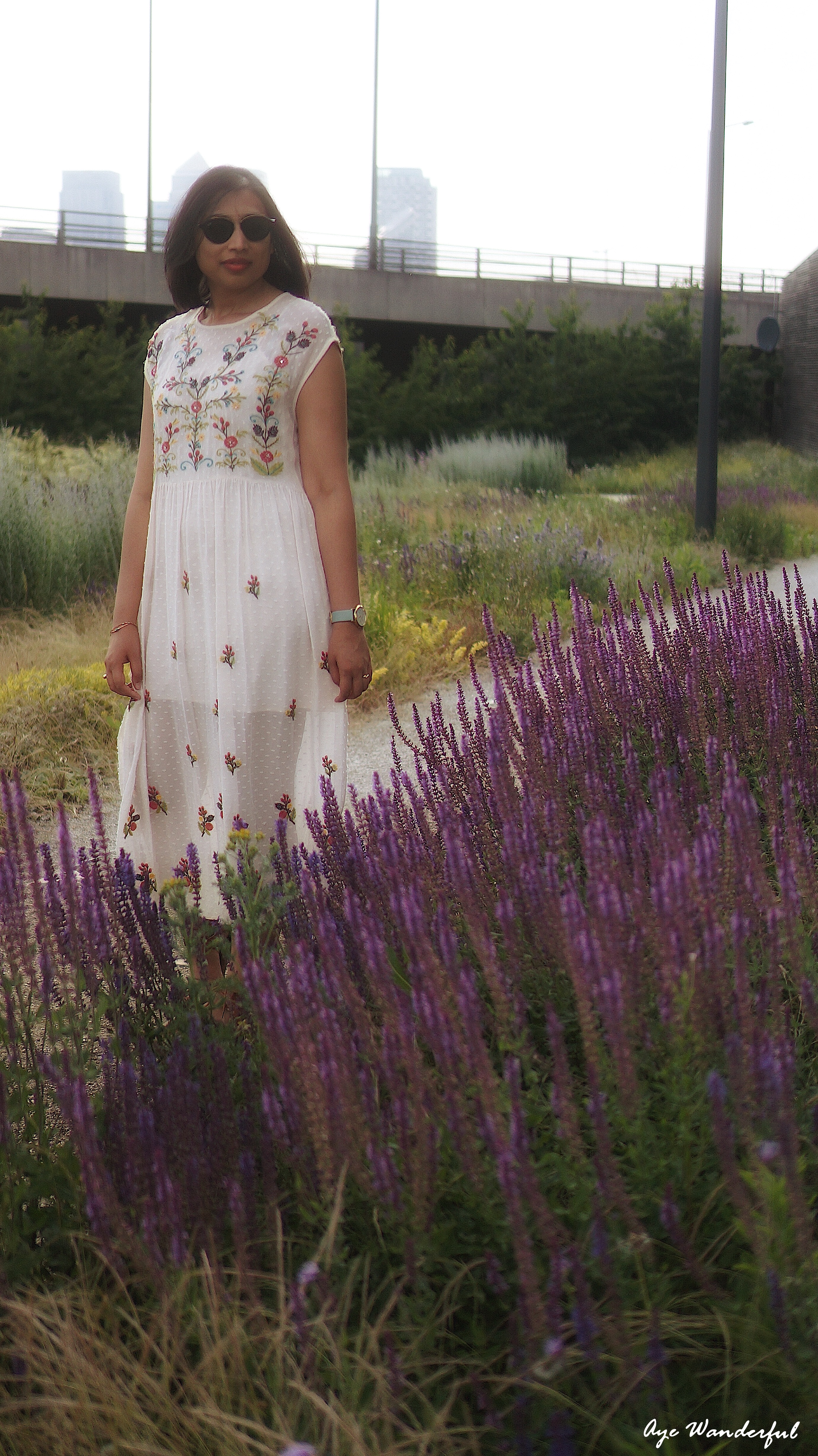 ---
3. Aveda Volumizing Tonic
Another thing you may or may not have noticed in the picture above is my hair. The fluffy, voluminous version is not something that's a usual sight on my head. In fact, limp and flat is how I will usually describe it. I had a haircut recently which always helps in adding a little bounce but the rest of it can only be attributed to the Aveda Volumizing Tonic that I purchased in Paris. I spritz it into my damp hair after shampoo and before blow drying them. It works wonders for adding some oomph to my hair without adding weight to it. Aveda makes high-quality natural products and a little goes a long way. I would highly recommend their volumizing tonic which you can buy HERE or HERE
.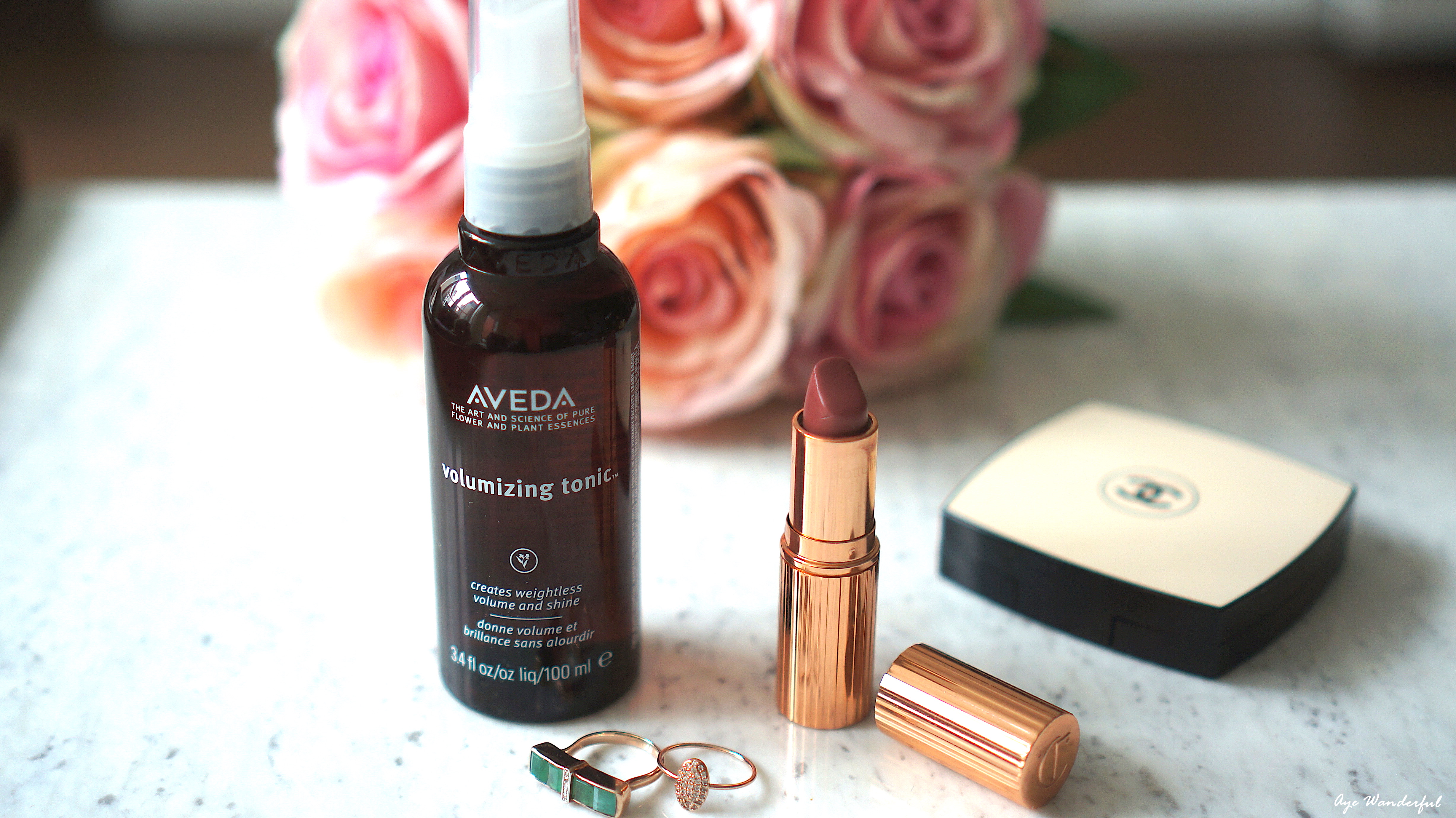 ---
4. Home Decor Updates
I bought this Ikea side table in a lovely yellow colour for my living room. It came with a simple drawer knob but I was looking for a fancy one to jazz it up a little. I found the perfect one in one of my favourite home decor shops Anthropologie. They have door knobs in the prettiest designs and patterns and in a variety of colours but what caught my eye was a white and blue elephant-shaped knob. How cute is that! It also ties up the yellow table with my blue and white rug.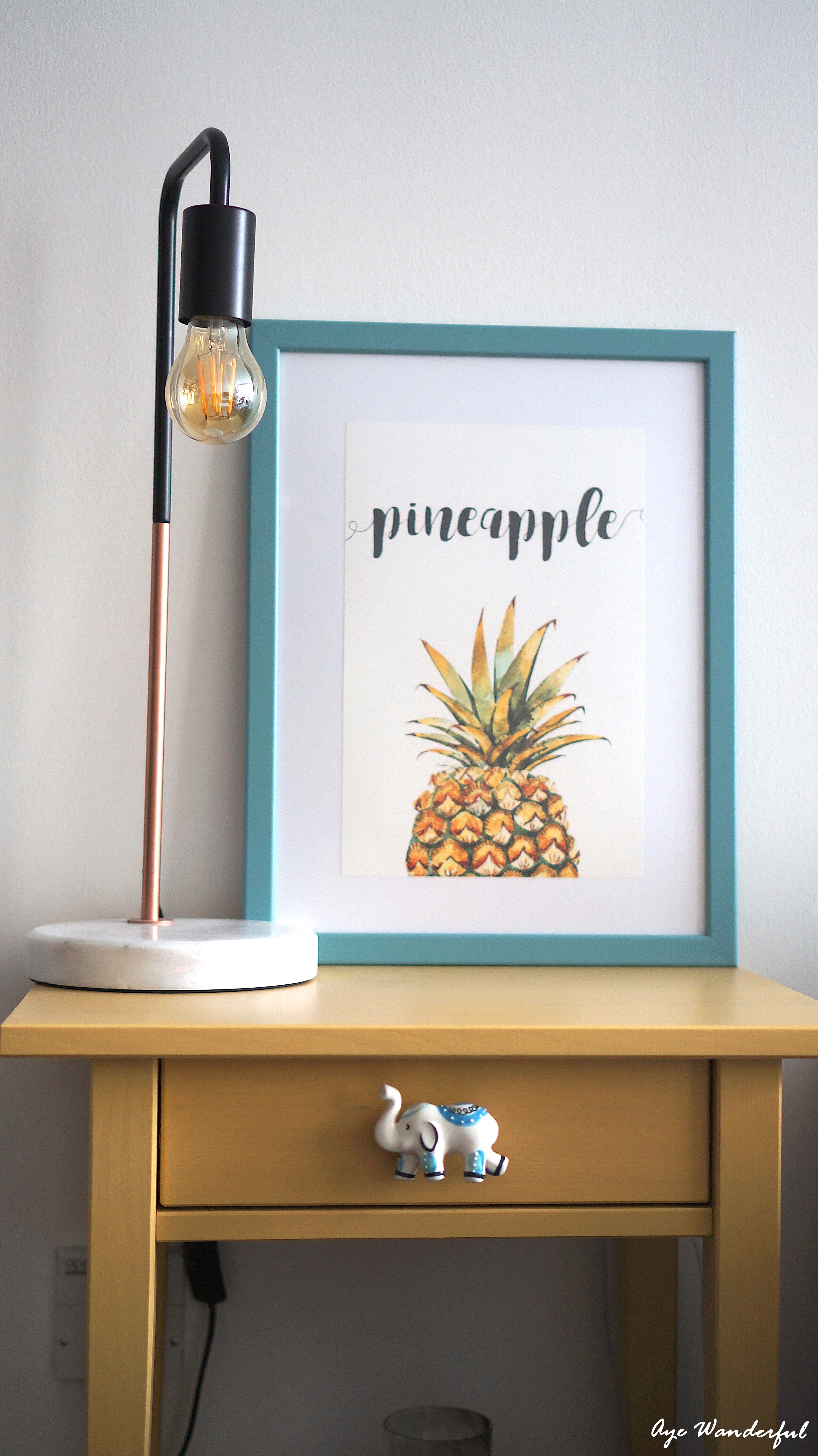 ---
5. Shared by Visit Mexico
A tiny blog win came my way this month when Visit Mexico, a part of the official Tourism Board of Mexico, shared my guide to vegetarian food in Mexico. I woke up to find my stats booming and my heart dancing with joy. Do you know that lady in the red salsa dress emoji? Yep, a bit like that 😉
Those were my Five Good Things from June. Share yours in the comments below, I'd love to hear! Catch up on my other posts from the Five Good Things series HERE.
Cheers,
Ameeta xx
Disclaimer – This post may contain affiliate links. If you click on one of these links and make a purchase, I may earn a small commission from the website, at no additional cost to you.