It's time for the 2nd post in my Looks and Locations series and when I say time, I really mean it's high time! I started the Looks and Locations blog post series with a fellow Indian-but-based-in-London blogger Mandavi back in March. Somehow with our busy schedules, it took us all the way until September to meet again. We started with Spring, missed Summer (sorry!) but thankfully got our act together in Autumn 😉

Mandavi has a fashion blog called The Red Notebook Blog where she writes about her outfit details and styling tips, be it Indian traditional wear or UK high-street brands. I love exploring cafes and restaurants, neighbourhoods and markets in London. The idea behind Looks and Locations series was to combine her love for fashion and my love for being a local tourist in London.
If you haven't already, read my 1st Looks & Locations post featuring Laduree here.
Location
Mandavi and I met on a Friday evening after work at the Saucer & Spritz Café in Oasis at Tottenham Court Road. A café inside a leading high-street store – I mean, could it fit better with our theme? After braving the rush hour commute on the Central line, the quiet café on the first floor felt like an oasis (pun intended 😉)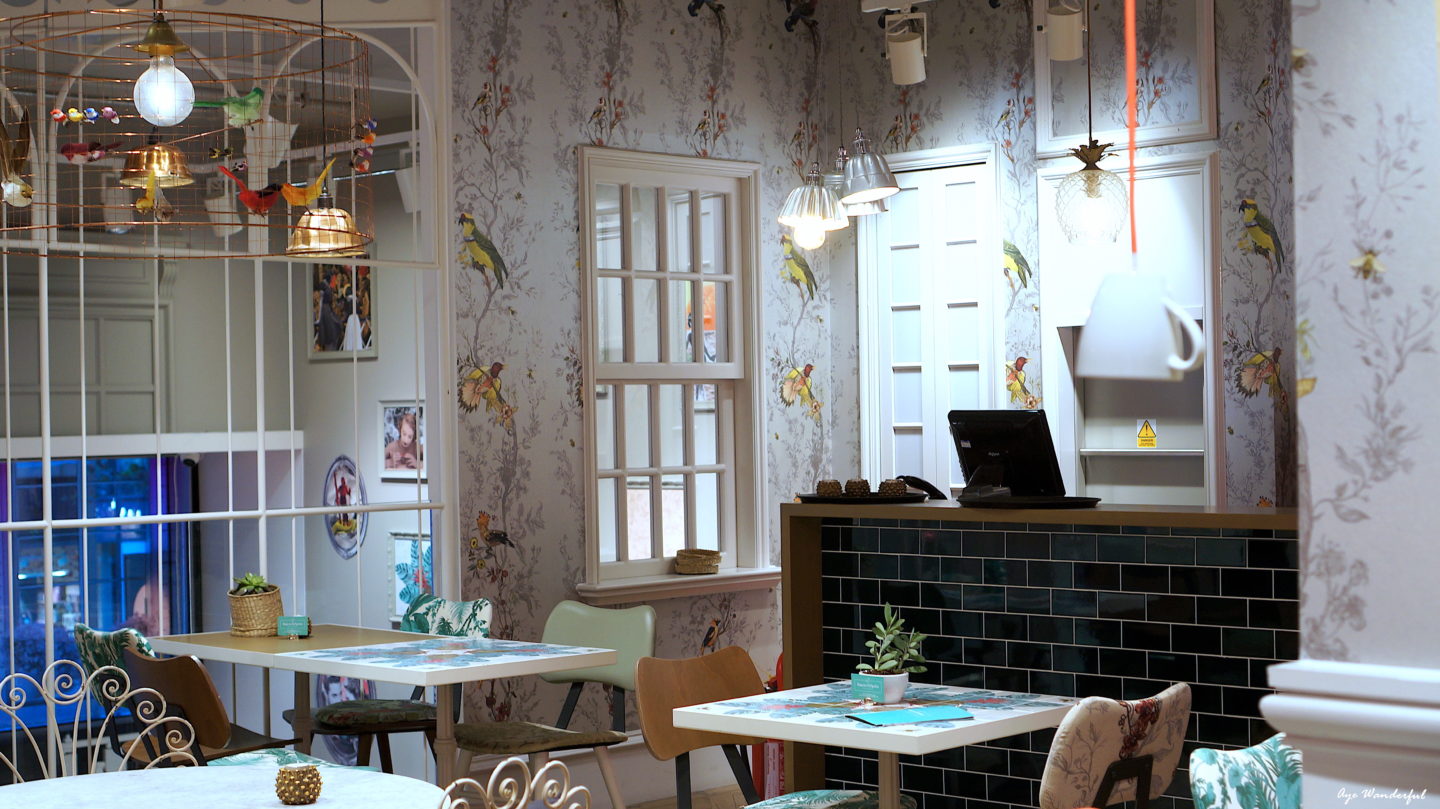 The décor is colourful, feminine, quirky and eclectic. Although the furniture and hanging lamps are a mish-mash of different textures, patterns and materials, they seamlessly work together to create a relaxed vibe. They make a bold and striking contrast against the white windows and soft grey walls.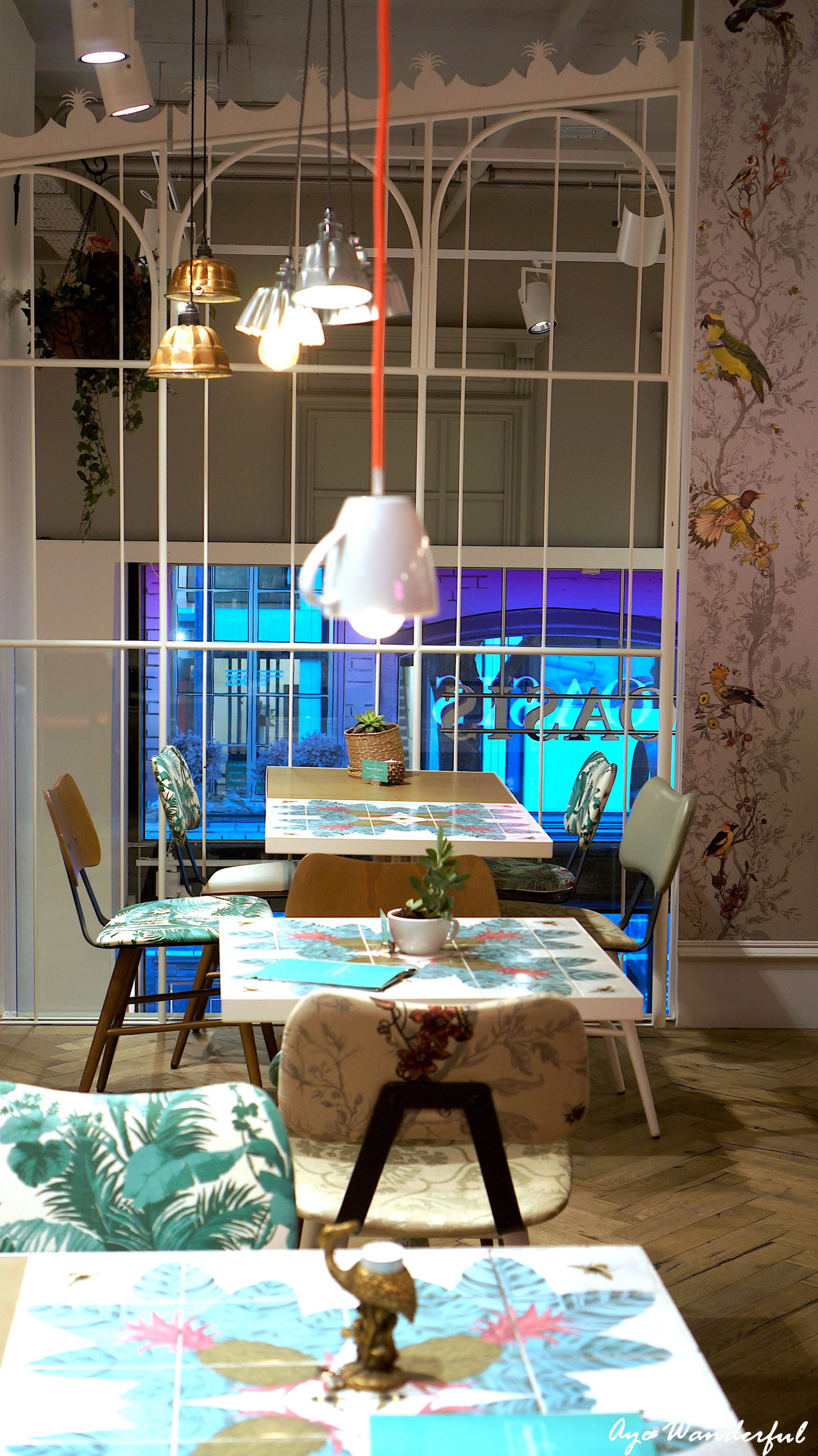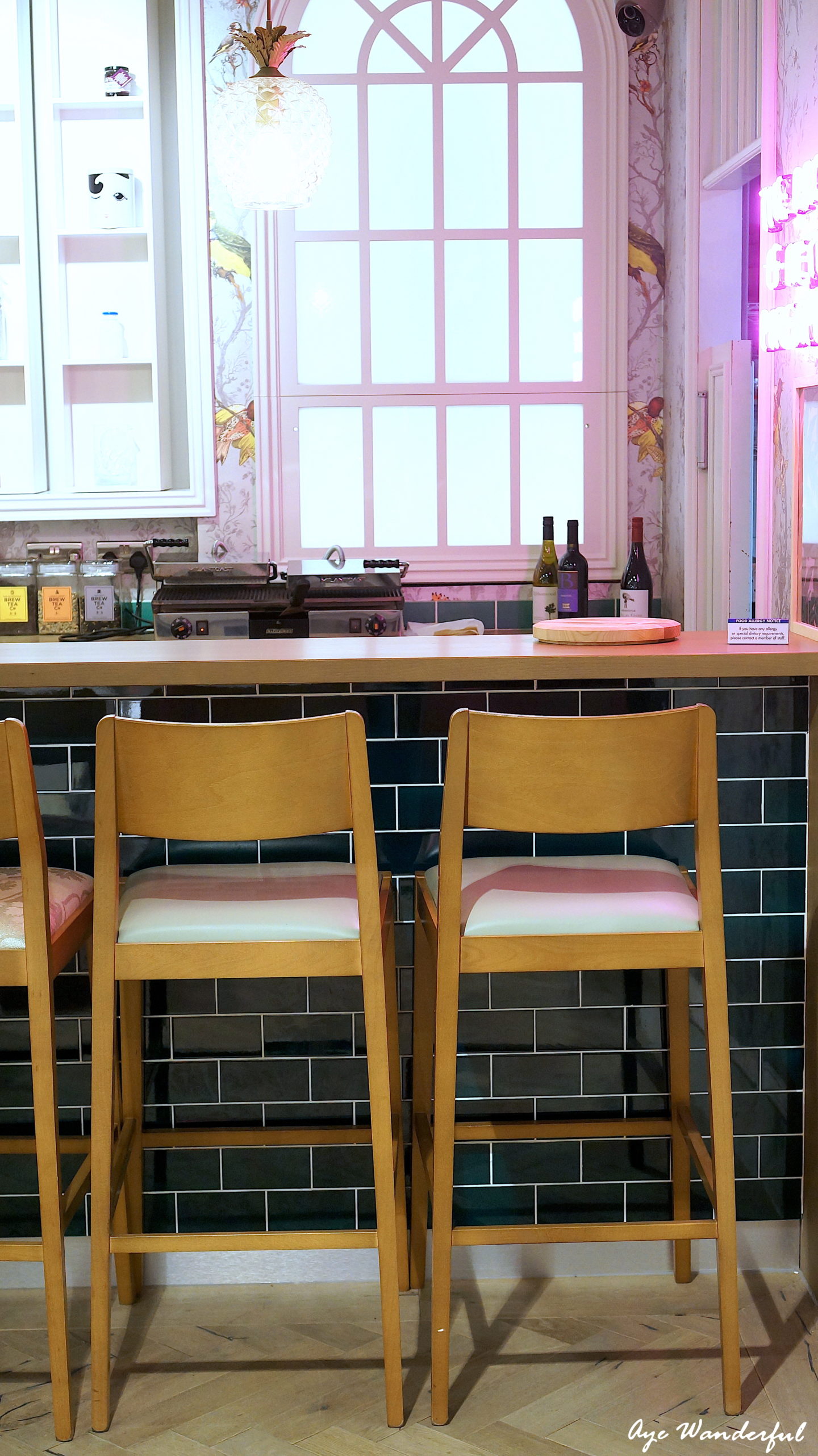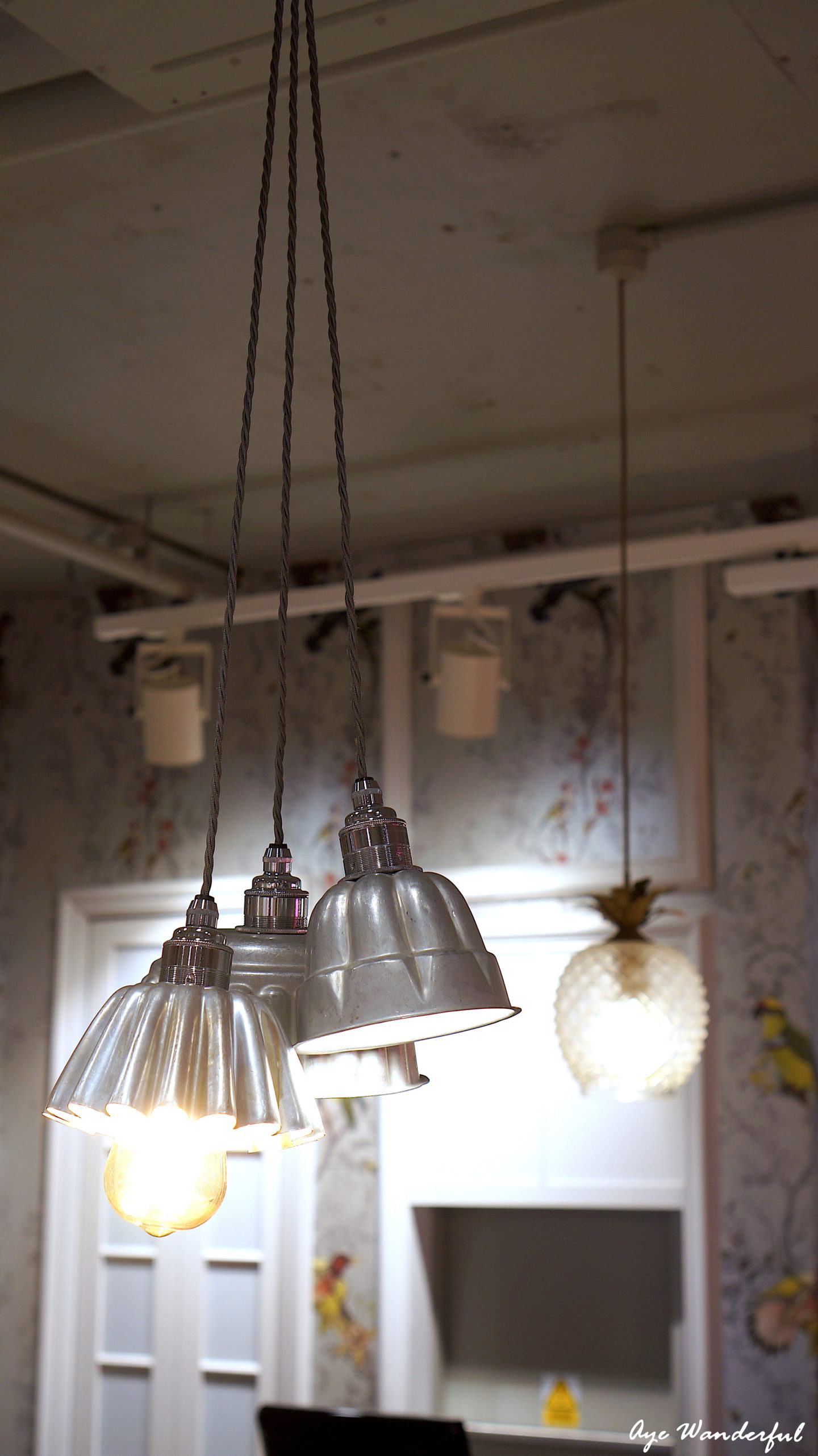 There is a tropical theme going on with palm leaves, birds and pineapples making many appearances here and there in various forms. Even the wallpaper has a beautiful bird-print!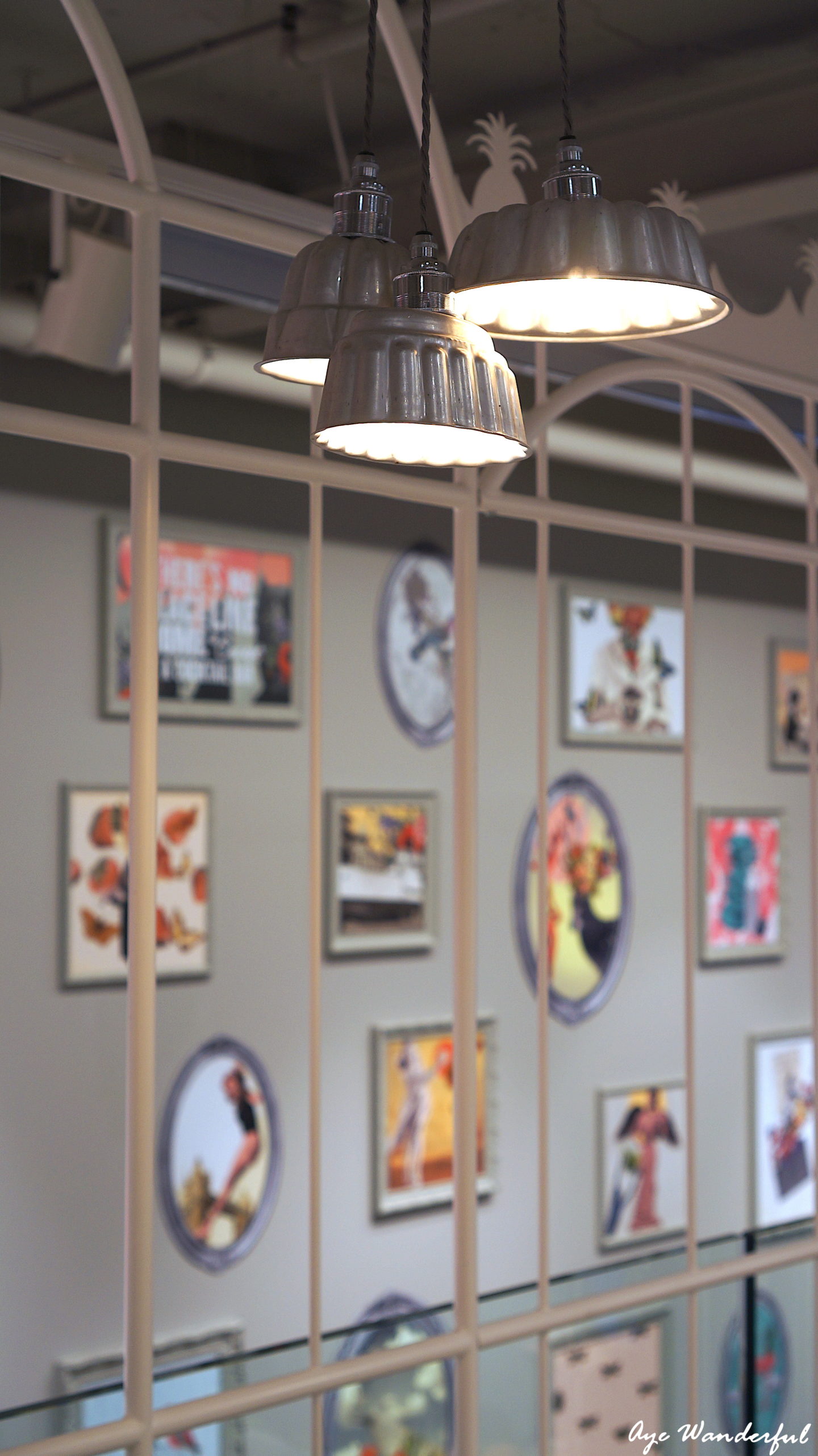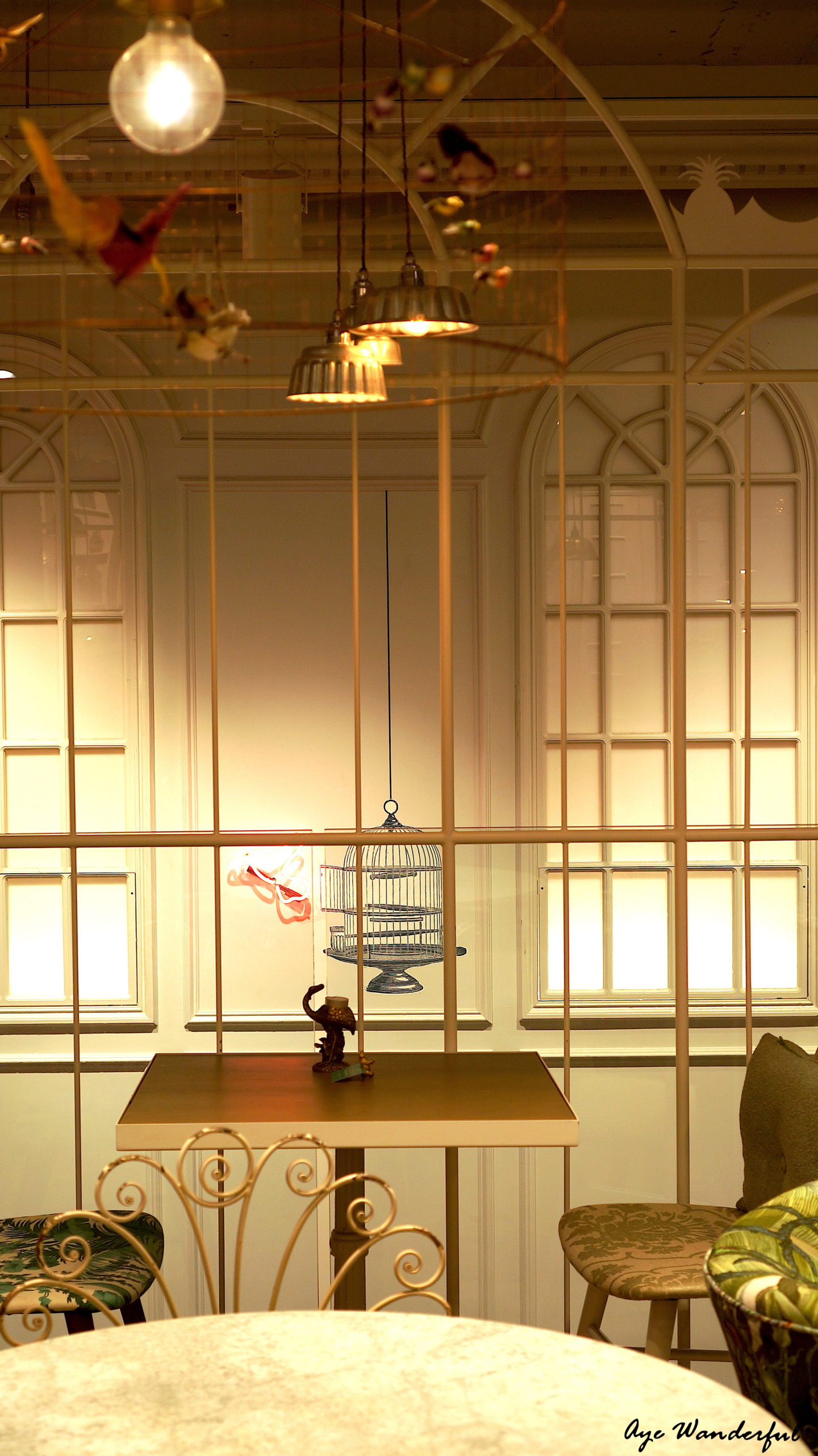 And everything is made better by a pink neon sign, isn't it?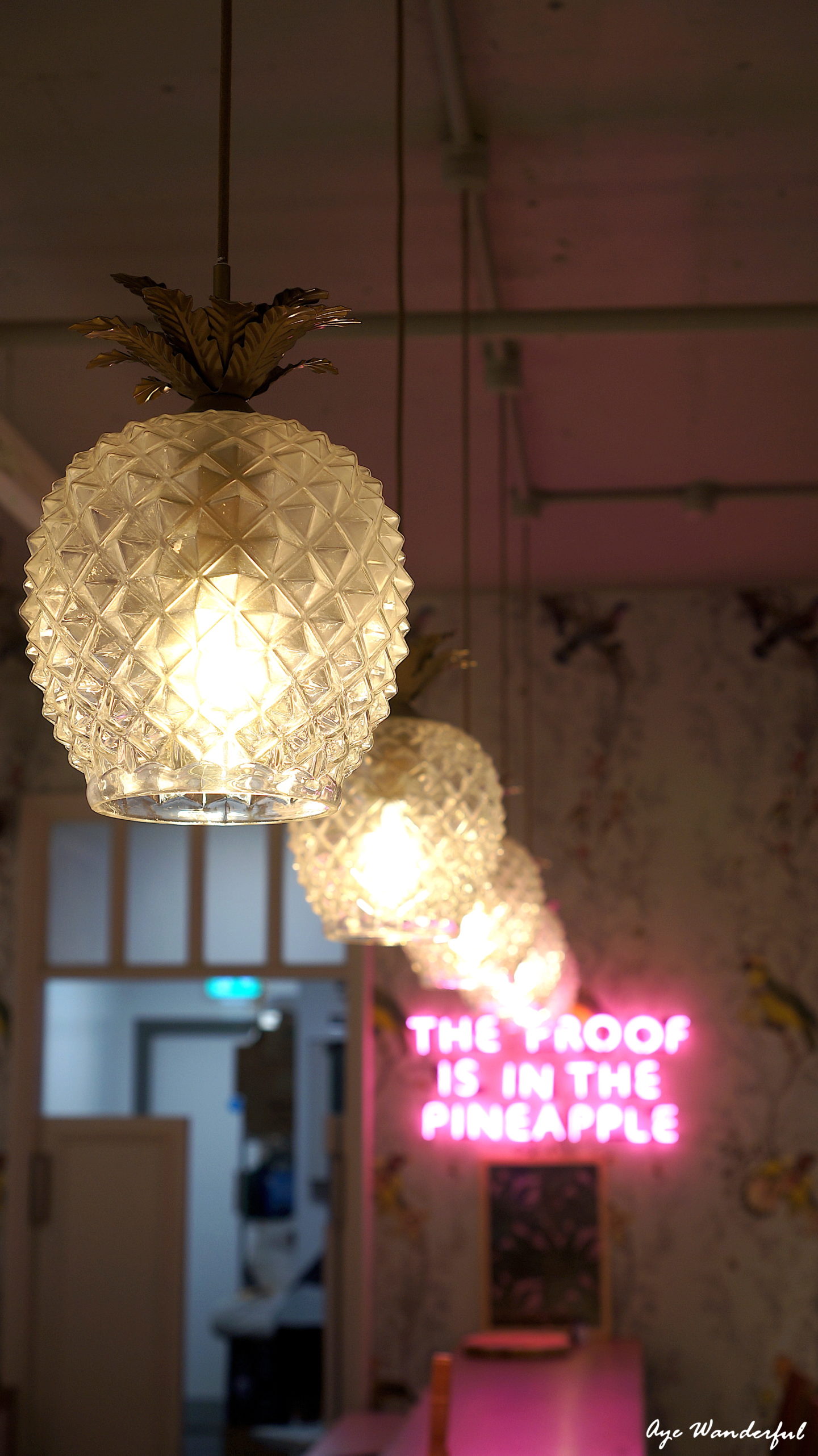 There is also an in-house nail salon called Pin & Polish if you are looking for a little pampering.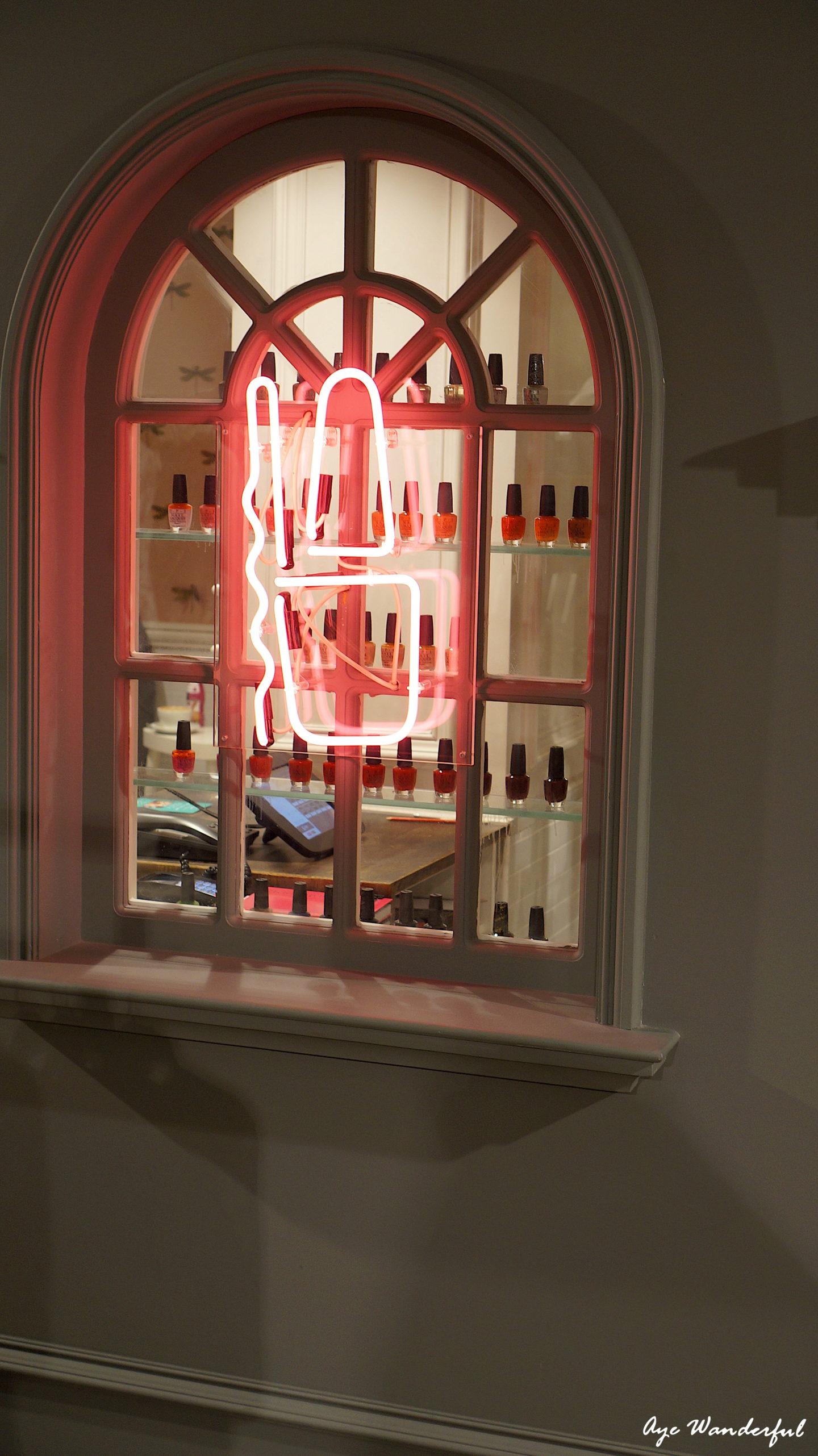 With the tagline "From Coffee to Cocktails", Saucer & Spritz is a lovely place to hang out and unwind with your girlfriends over a cuppa or a drink. They also have a small selection of sandwiches, salads, cakes, etc. just in case you need some refuelling after shopping hard 😉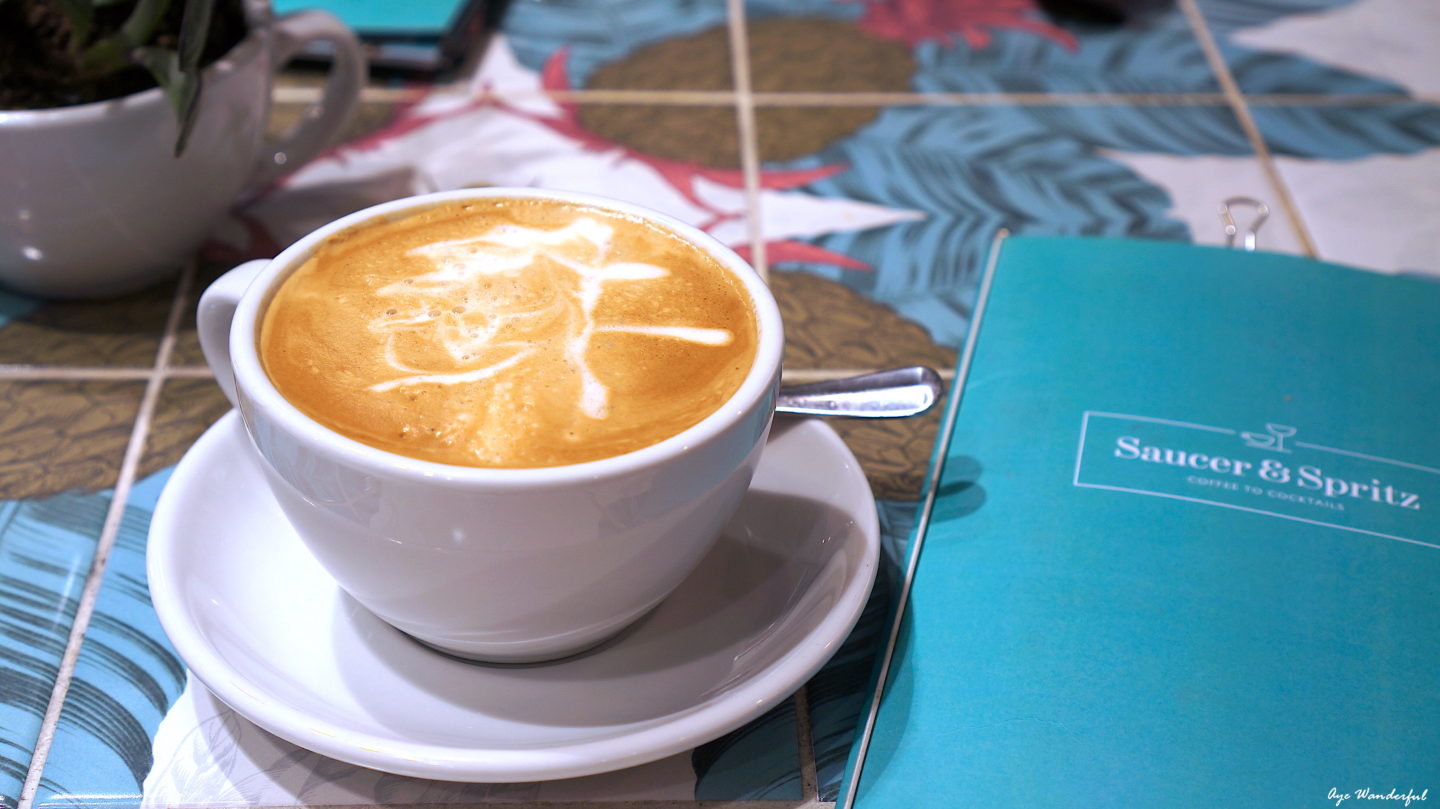 Address: 22 Tottenham Court Rd, Bloomsbury, London W1T 1BP
Look
Both Mandavi and I believe in affordable, comfortable and wearable style. Mandavi wore a midi floral printed Zara dress from their new AW17 collection. She certainly added an edge to her outfit by pairing it with leather ankle boots, a leather jacket, a gold Casio watch and a cross-body bag. I loved the soft floral print and the muted colours of her dress. Very romantic and vintage-y look!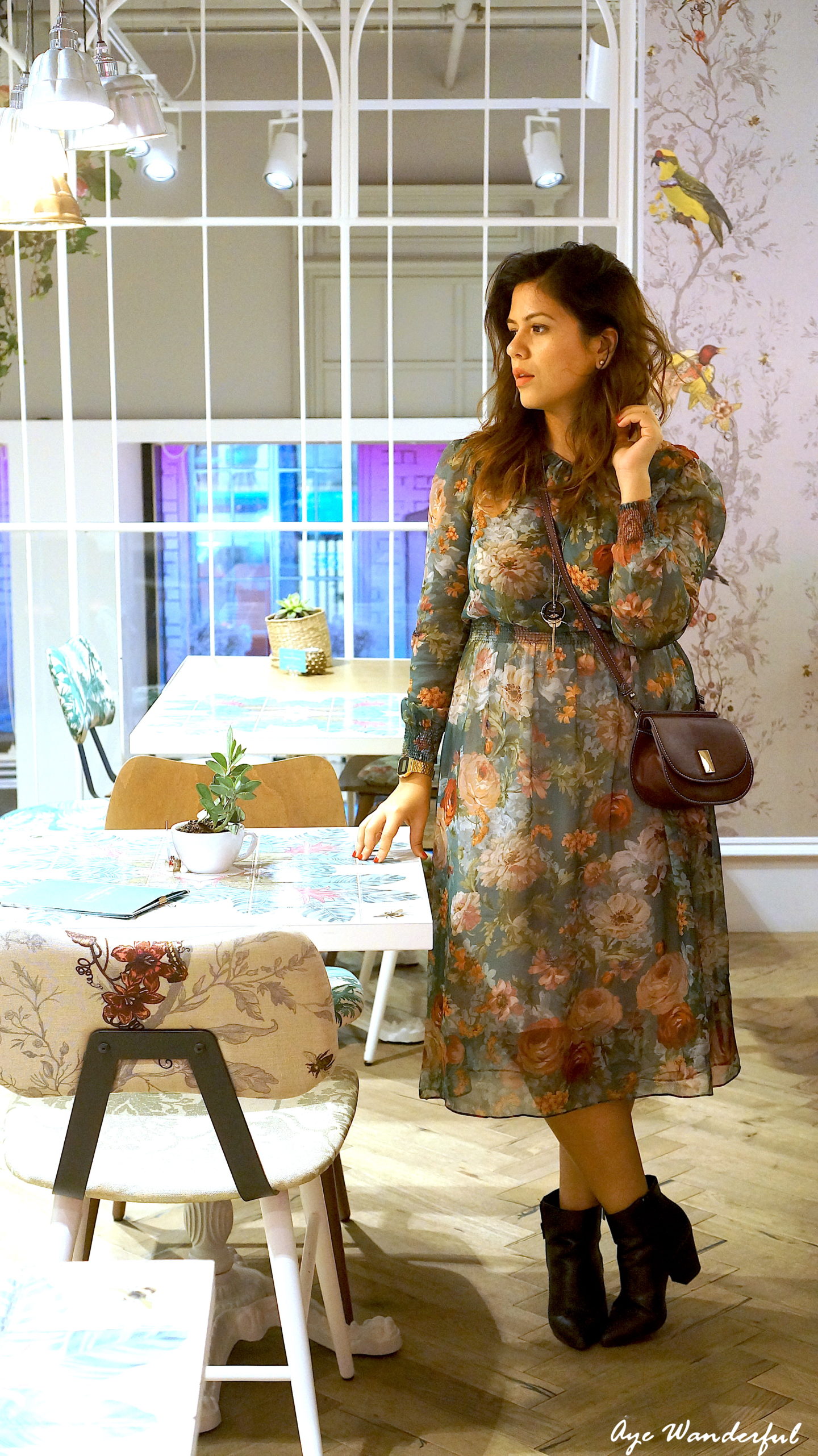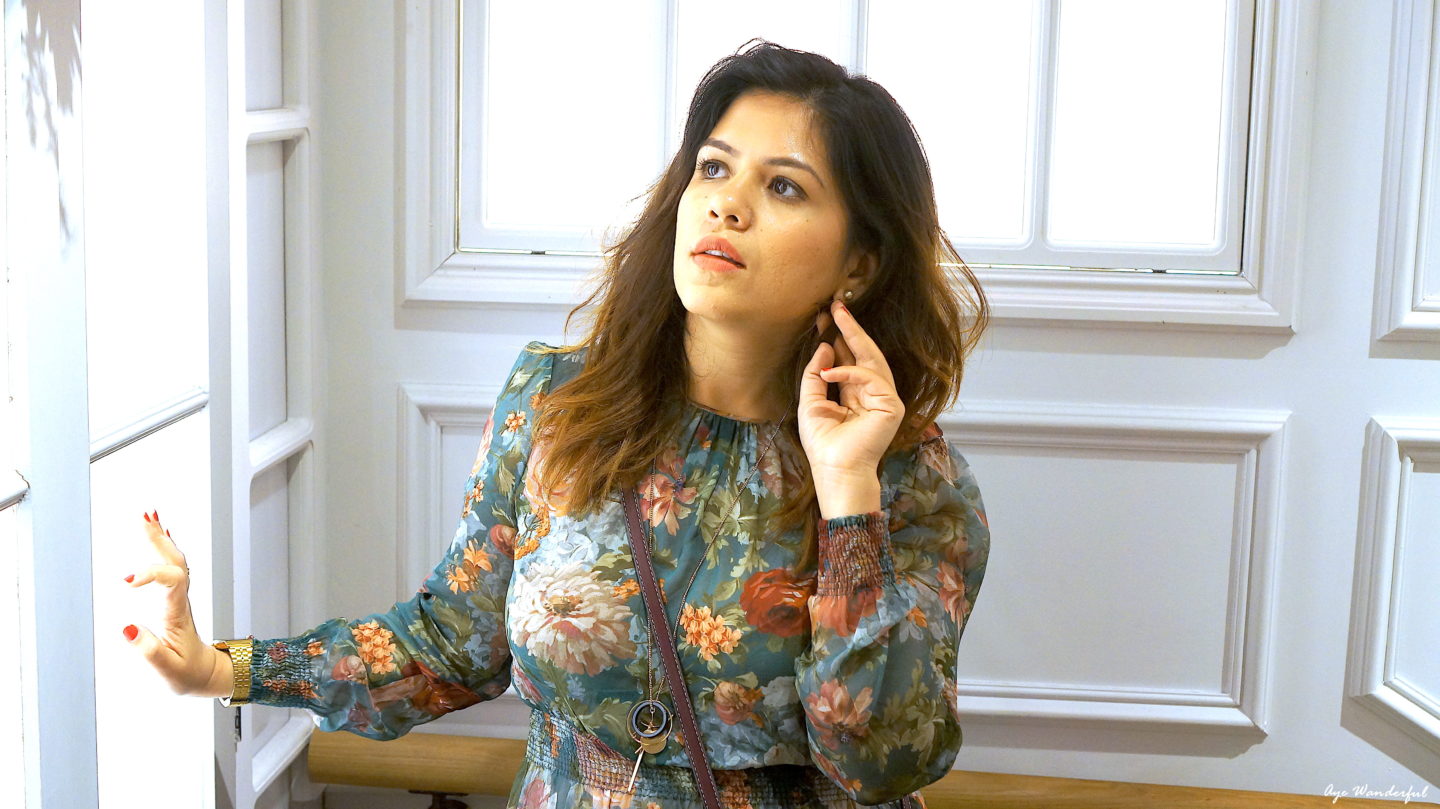 I, on the other hand, cannot be said to have an edgy style at all 😀 I am more classic type of gal with my blue Gap jeans (similar here) and a Zara tie-neck white blouse. My duck-egg-blue Fossil watch (similar here) is almost a staple and I wear it everyday.
To jazz up the outfit, I swapped my sensible flat work shoes with a pair of pink court shoes from Next. They look very elegant with the ankle straps and are very comfortable too. Pink is a hot AW17 trend and although I am not the one who follows every single trend, let's just say, I caved! To tie the entire look, I also wore bright fuchsia pink lipstick from Chanel in the shade La Merveilleuse (similar here).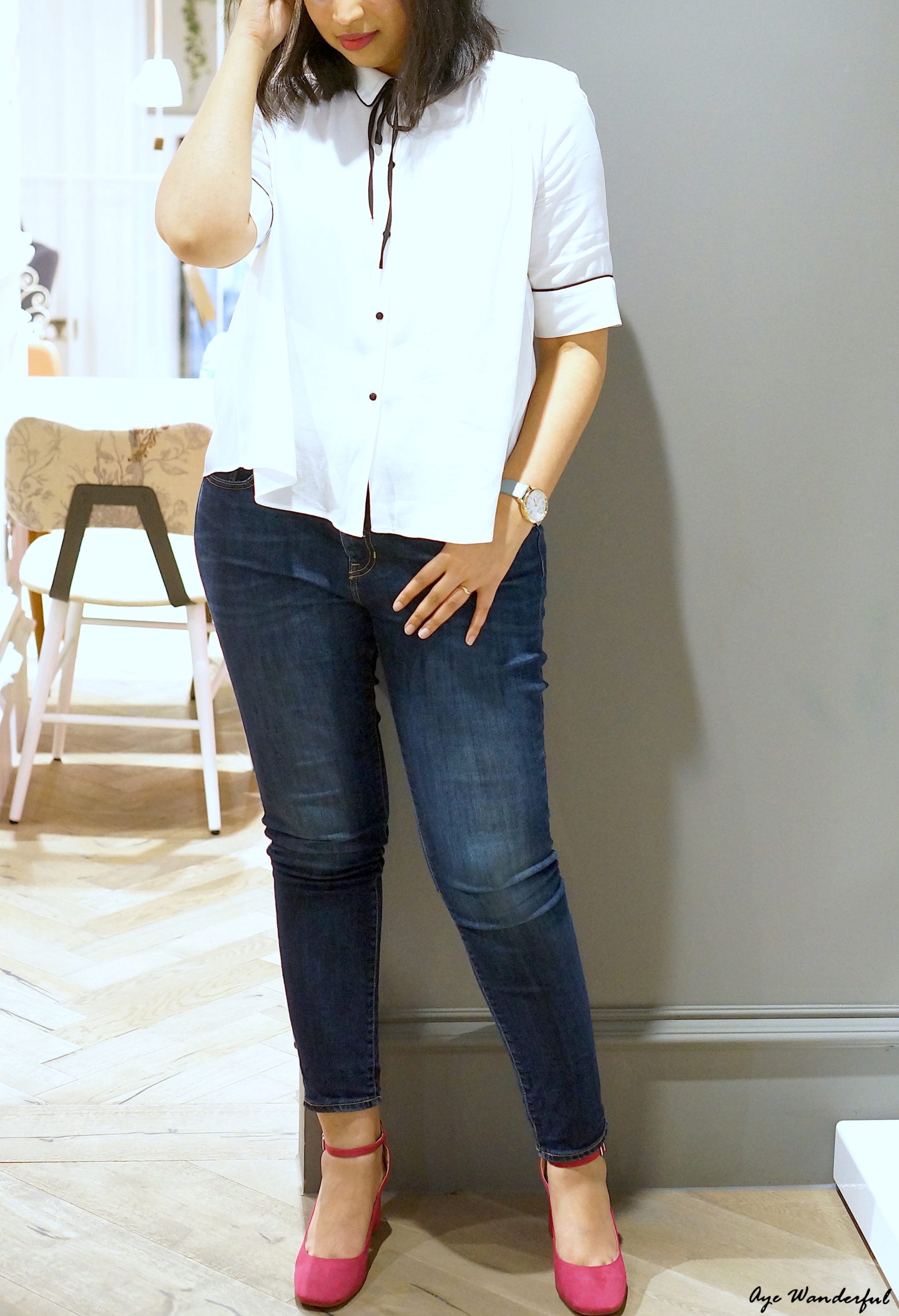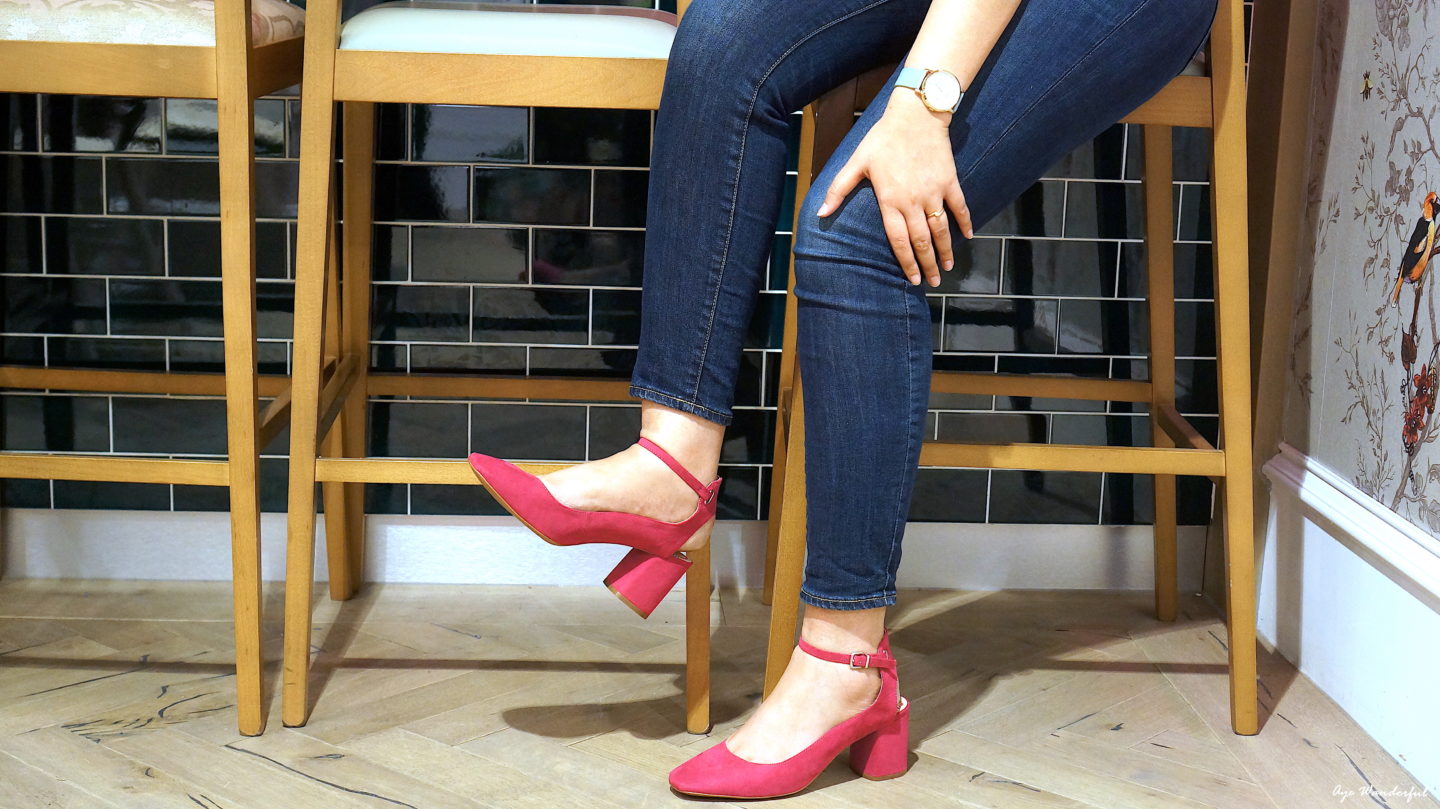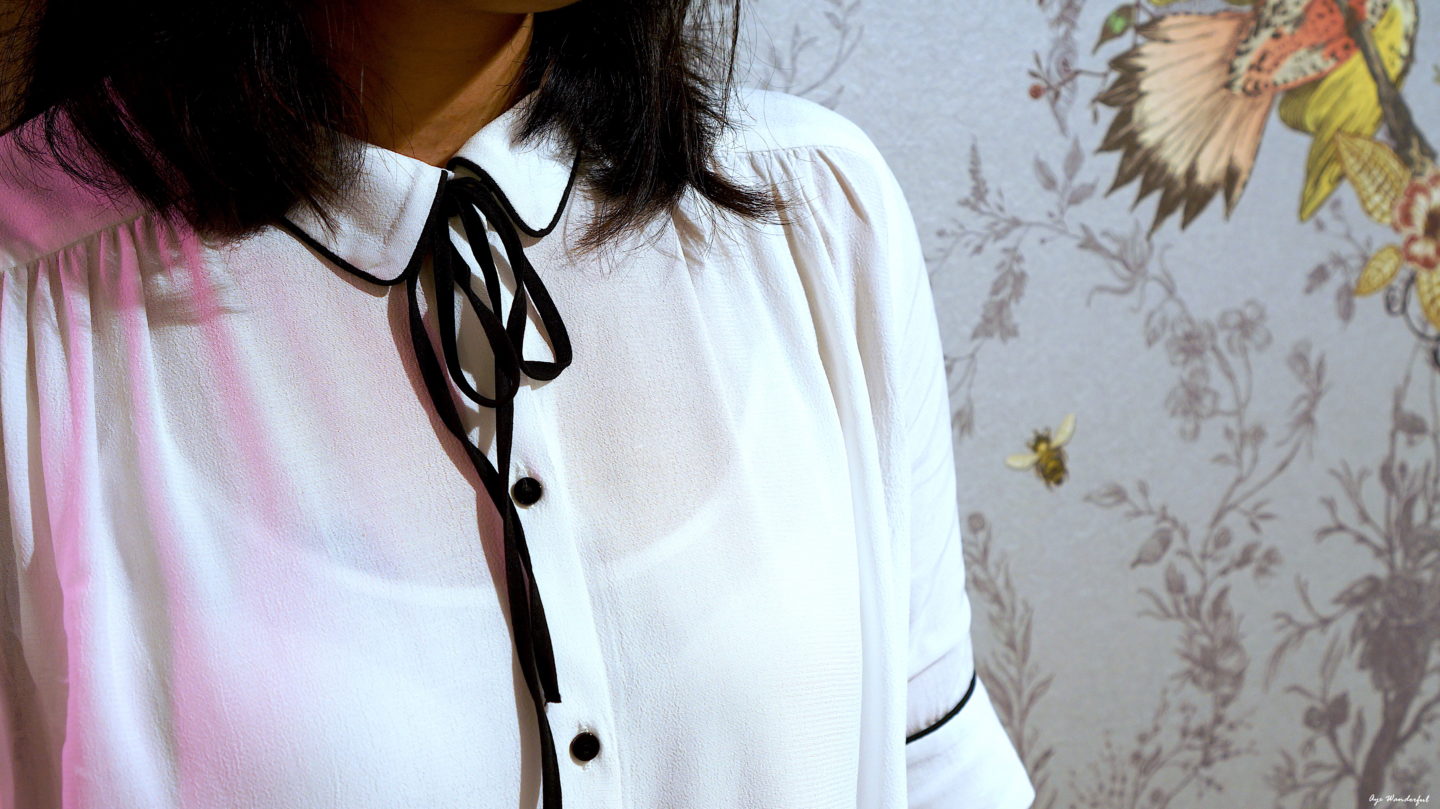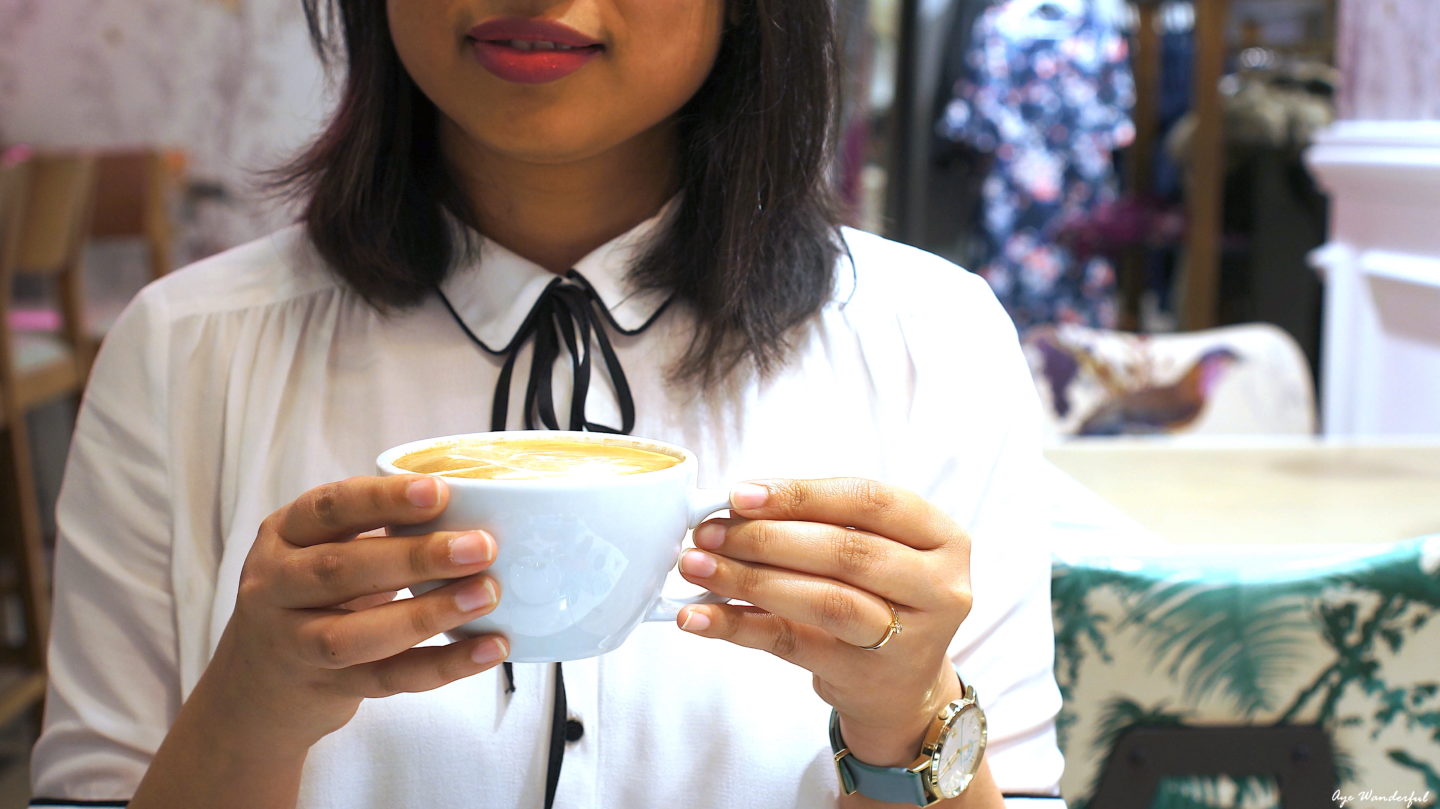 Shop my AW17 Hot Pink Shoes look!

Check out Mandavi's post on The Red Notebook Blog for her thoughts on our latest Looks & Locations collaboration!
What do you think of our Looks & Locations collaboration? Leave me a comment below, I'd love to hear your thoughts!
Cheers,
Ameeta xx
Disclaimer – This post may contain affiliate links. If you click on one of these links and make a purchase, I may earn a small commission from the website, at no additional cost to you.
SaveSave
SaveSave
SaveSave
SaveSave
SaveSave
SaveSave