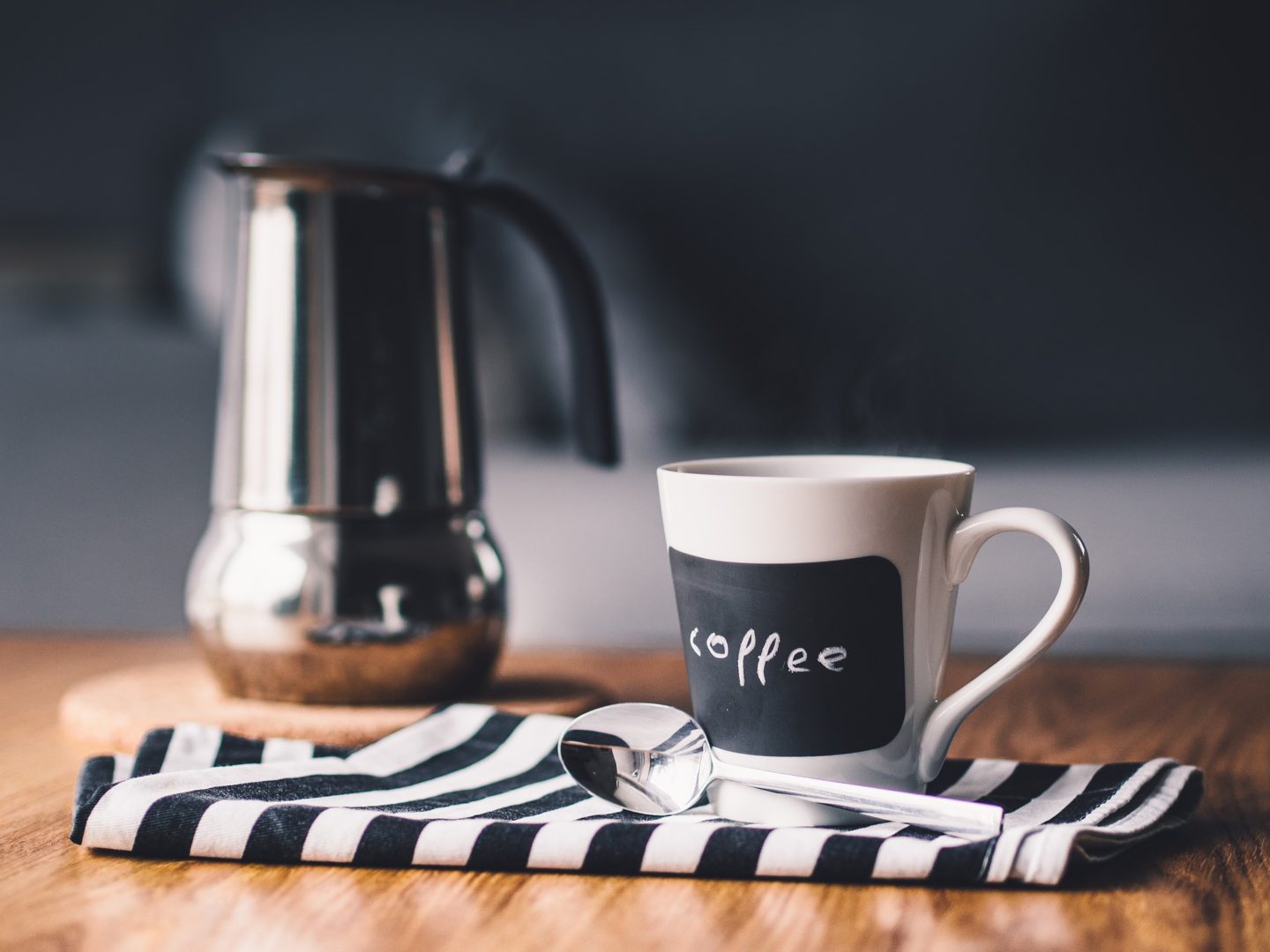 It's time for September favourites! So, grab your cuppa and join me as I tell you the five good things that happened last month.
1. Copenhagen
I went to Copenhagen and fell in love with it!! Effortlessly stylish and cool, Copenhagen is a clean, modern city with an air of easygoingness (the word exists, I checked 😉 ). Enamoured with the Danish sense of design and the untranslatable feeling of "hygge", I brought back some homeware that I am pretty chuffed about. I usually have tealight candle holders or scented candle jars dotted around my home. For a change, I bought these tall-candle stands that came as a trio. Lighting a cluster of candles set at different heights gives such a beautiful look and is a simple way to jazz up a corner.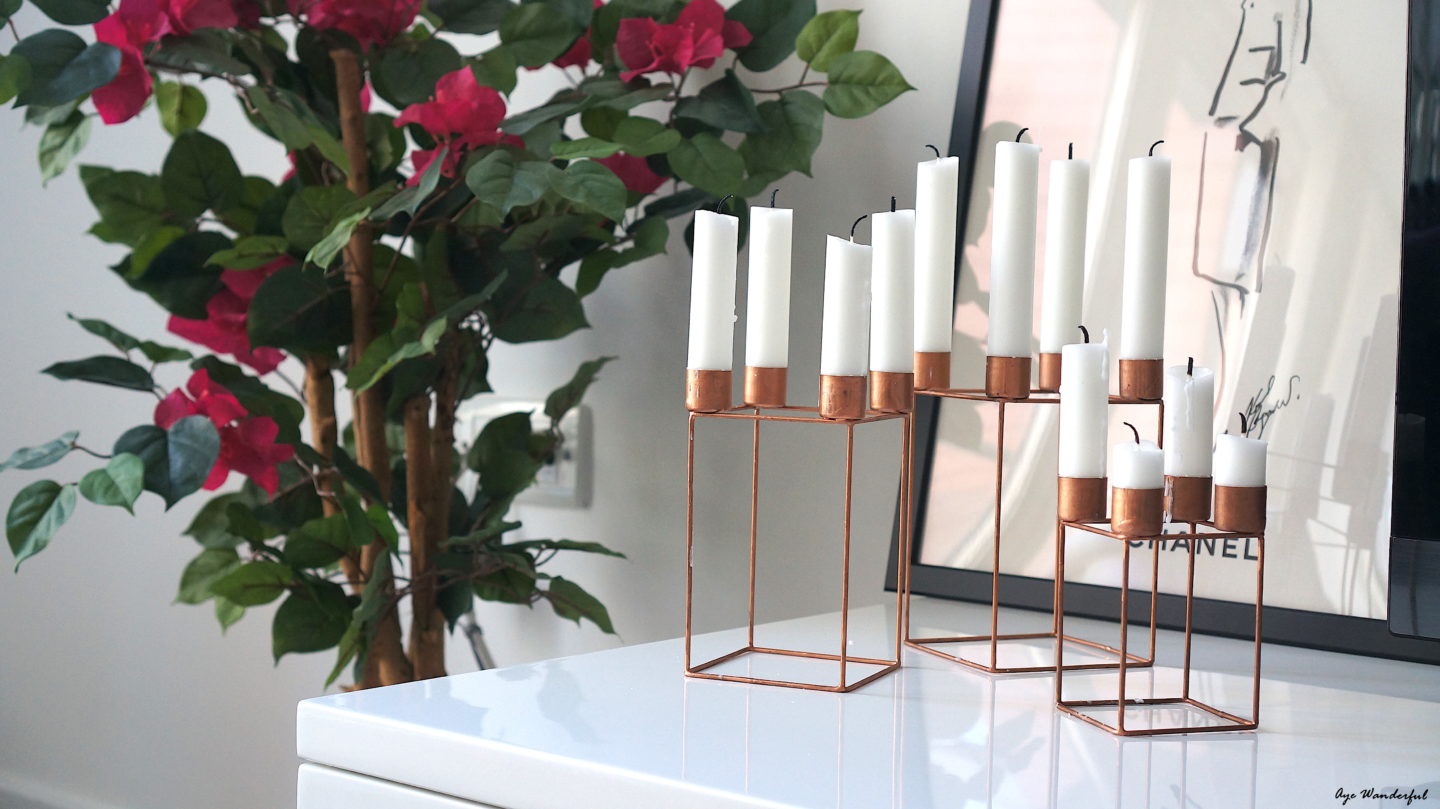 I also bought the Loca Coat Rack – a handcrafted wooden coat hanger from Knax which is both functional and designer. The hooks are tucked in unless in use thus giving a neat, sleek look almost as if it's wall art. I love its classic look!
2. Blogiversary
My blog turned 2 in September! 😊 I wrote a post on the things I learnt about myself from blogging and how blogging has helped me grow immensely. I also hosted a giveaway contest for one lucky person to win a travel wallet. I put a lot of thought into what I should be giving away and decided that a travel wallet best suits my tagline which is 'Travel & Lifestyle'. I would like to thank everyone who entered the contest and those who left encouraging congratulatory comments on my blog as well as on Facebook and Instagram. It means a lot! 😊
3. Camel Milk
Last week, I attended Costa's "Bean Around the World" event in which they showcased the best-selling coffees from the various Costa coffee shops around the world. There were some exciting flavours like donuts, pistachios, jasmine, rose, etc. but let's talk about the camel milk latte (not caramel latte 😉 ), popular in Costa Dubai. I mean, what are the odds of drinking camel milk in London? It was frothier and creamier than regular milk latte, and had an earthy, salty taste to it. It is definitely an acquired taste and I think I would have liked it had it been a stronger coffee. Would you have tried it?
4. Books I read
I read two books this month, which is rare for me these days. I used to be a bit of a book snob earlier, completely against the idea of a Kindle. I needed to feel the paper in my hand! However, eventually, I have realised the benefits of Kindle. The on-the-go advantage of a Kindle and the availability on different devices are the reasons why I could finish 2 books in September which was a crazy busy month for me.
The first book I read was He Said/She Said by Erin Kelly. It's about a couple, Kit and Laura, who experience a life-altering event after a solar eclipse. The story is about how they each deal with it and is written from both of their perspectives, as well as drawing an analogy to an eclipse. It highlights how twisted and complicated relationships can get. A well-written book, it kept me hooked till the dramatic end.
The second book I read was I See You by Clare Mackintosh. It's about a woman who takes the same train to work in London every day, sits in the same carriage, changes at the same station… you get the drift. Then things turn nasty when one day she happens to see a grainy photo of hers in a dodgy ad in a local newspaper. The book had an interesting premise but the story fizzled out (almost illogical) towards the end. However, it ended up making me feel unsettled and uneasy because I am one of those people who take the same train every day and sit in the same carriage!!! Is there a book that you read which made you feel uneasy?
5. Cafuné
I went to Brixton market for the first time recently and loved the eclectic mix of shops and restaurants from various cultures all thriving under one roof. What I loved the most were banners hanging from the ceiling with words (feelings, actions) from different languages that cannot be translated into one English word! It's part of a cool design project called Untranslation and my favourite word was Cafuné. In Brazilian Portuguese, it means the act of tenderly running fingers through someone's hair. Oh, amor!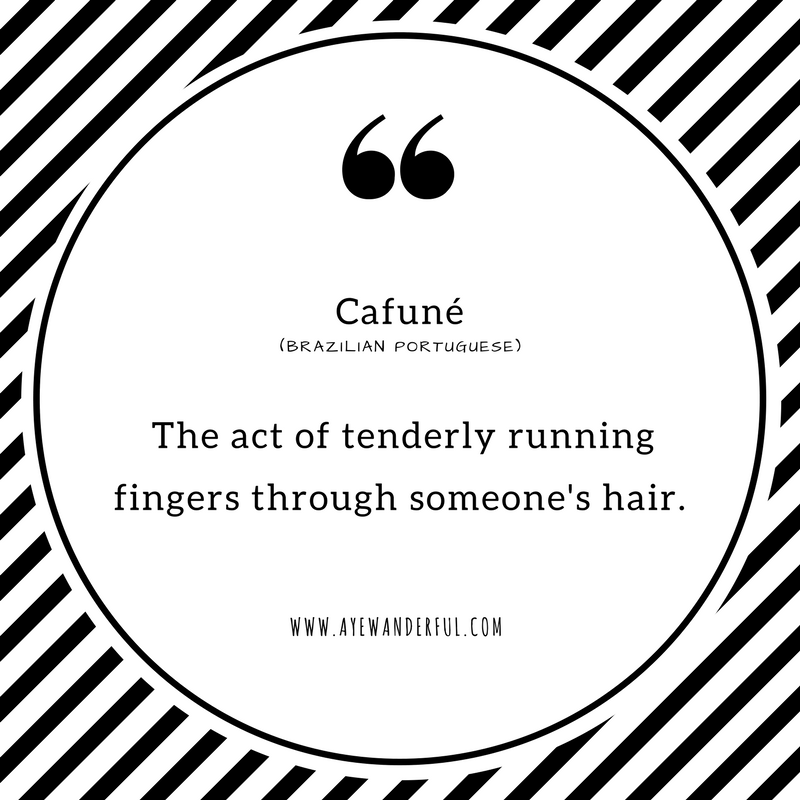 On that lovely note, I will sign off my Five Good Things from September. Catch up on other posts in this series here.
Cheers,
Ameeta xx
Disclaimer – This post may contain affiliate links. If you click on one of these links and make a purchase, I may earn a small commission from the website, at no additional cost to you.
SaveSave
SaveSave
SaveSave