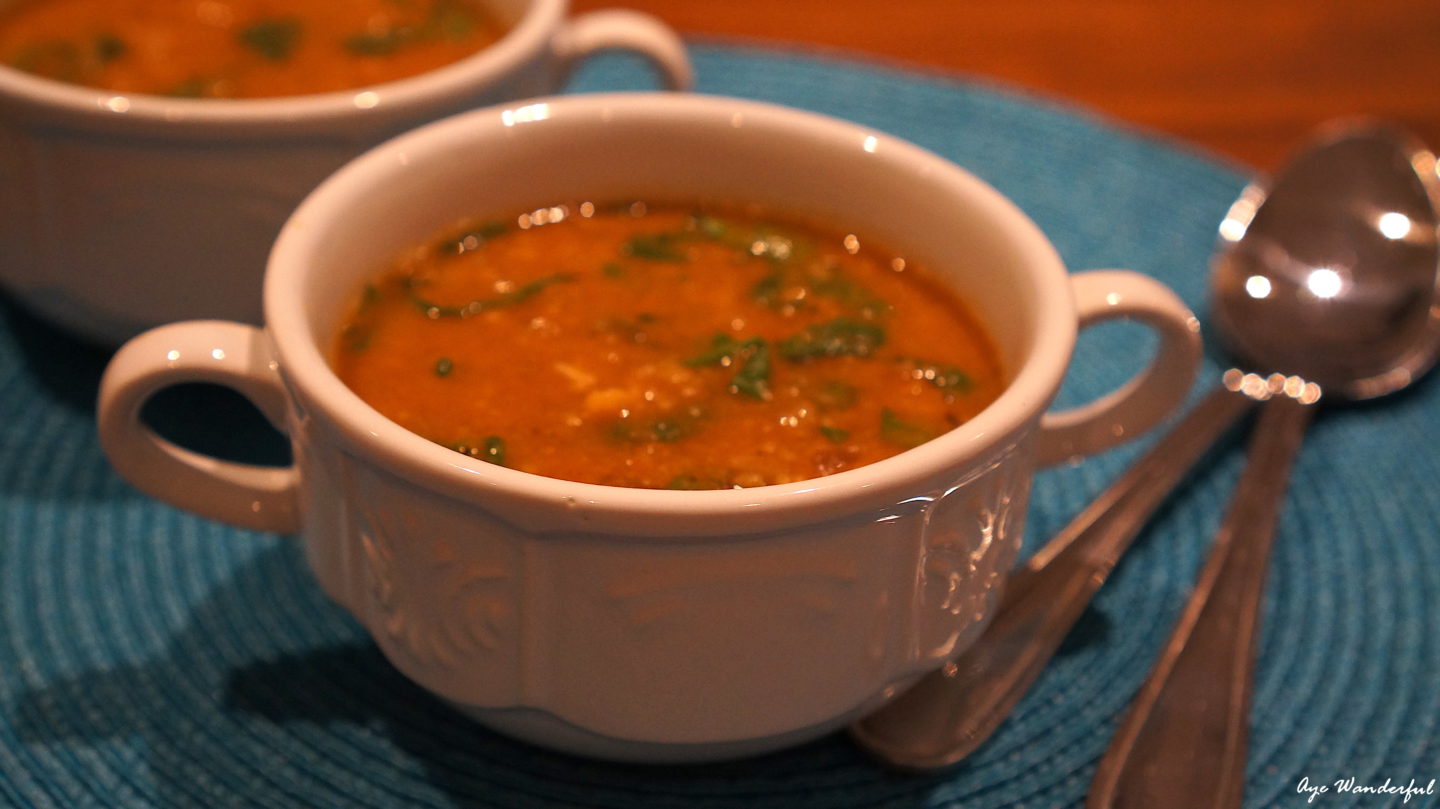 Today I am sharing with you the recipe of my favourite soup ever. It's chunky, hearty, nutritious and perfect for the cold weather. In fact, it's perfect. Period. Try it once and you will love it too. Bold claim I know, but then you need to try it to prove me wrong 😉
I had recently written a post about my favourite things for transitioning to Autumn and one of the things I mentioned was a Soup recipe book. My favourite recipe from it is a Moroccan-style Chickpea and Spinach soup which I have tweaked a little bit because that's what I do with recipes. I never follow them to the tee; I experiment and I make them my own.
This soup is hot and spicy, tangy and sweet. And it's vegetarian! It's quite filling too because of the chickpeas. I sometimes serve with it with couscous but I can easily have it just by itself. If you have all the ingredients, it can be prepared in less than 30 minutes which includes prep time as well as cooking time. In my kitchen, that stands for a quick recipe 😀
So, let's get started on my Moroccan-style Chickpea and Spinach soup.
Ingredients:
Olive oil,
1 cup dry chickpeas, soaked overnight and then cooked ( or 1 can of chickpeas),
Spinach, as much as you'd like 😀
1 medium onion, chopped,
1 tsp chopped garlic,
1 tbsp tomato puree,
1 tsp Harissa paste,
1 tsp cumin powder,
1 tsp coriander powder,
1 tsp red chilli powder (optional),
3-4 dates, pitted and roughly chopped,
1 preserved lemon, chopped (or zest and juice of 1 lemon)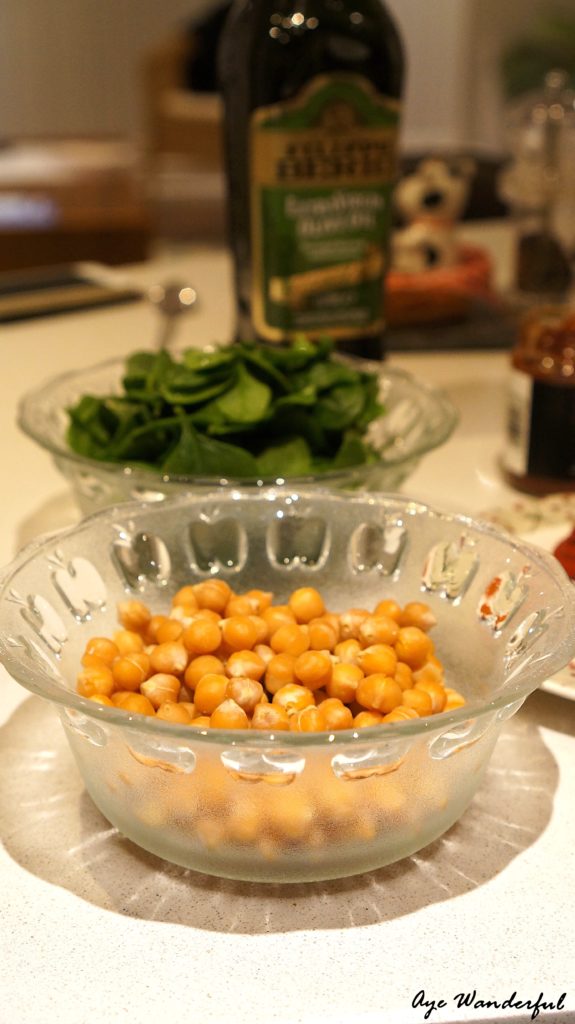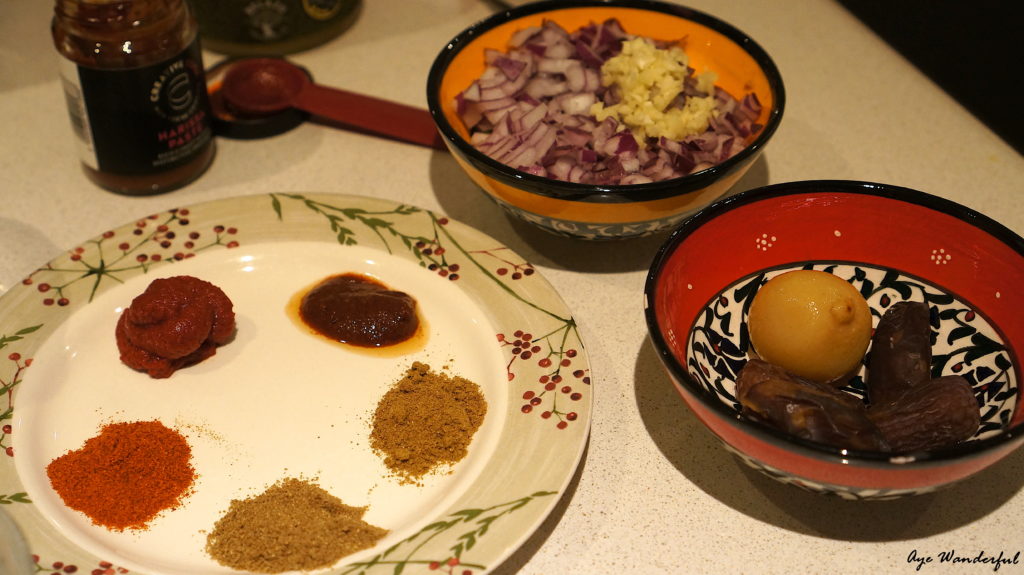 Method:
Heat some olive oil.
Keep the pot on medium heat. Add the chopped onions and garlic. Sauté for a few minutes till the onions turn translucent.
Then add in all the spices, tomato and harissa paste, and the preserved lemon and dates.
Stir around well and cook for a minute or two.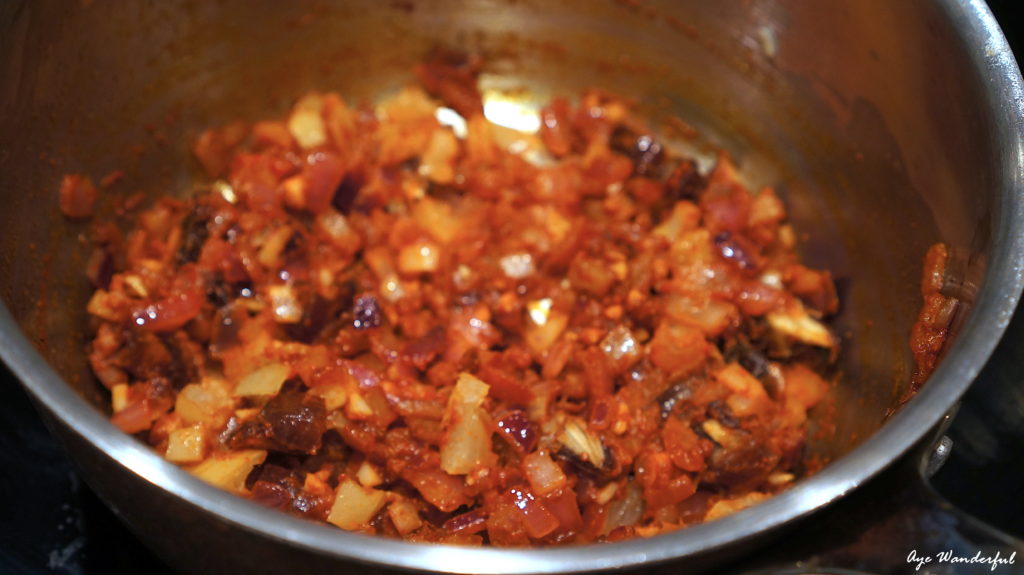 Then add the chickpeas and make sure all the chickpeas are coated well. Cover and cook for a few minutes.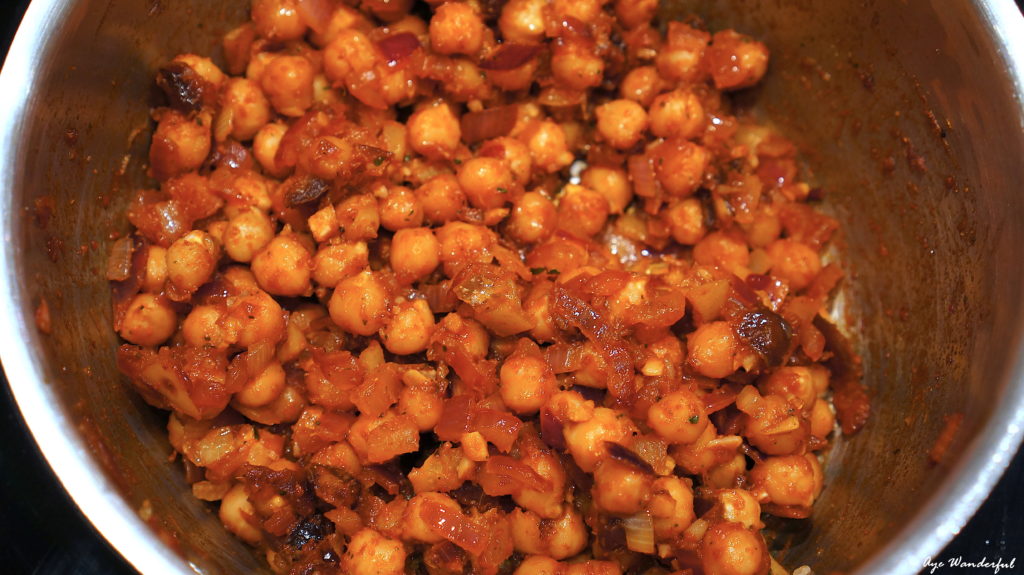 Then add some water (or stock), salt and pepper to taste, cover the pot with a lid and let it simmer for 5-7 minutes.
Use an immersion blender and blend until you reach the consistency you want. Smooth/chunky – whatever floats your boat 😉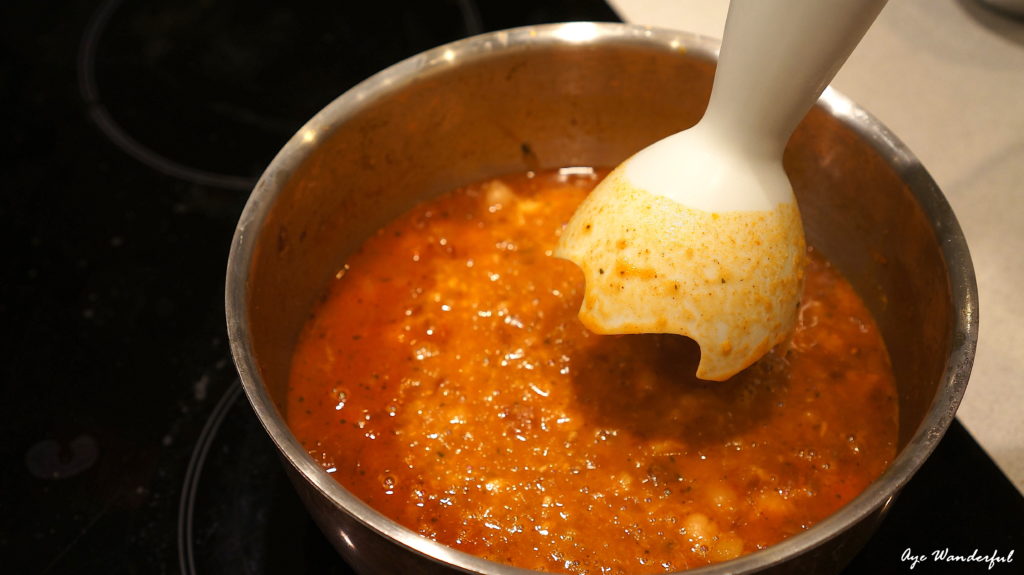 Finally add the spinach, mix and cover again for 5 minutes or until the spinach has wilted in.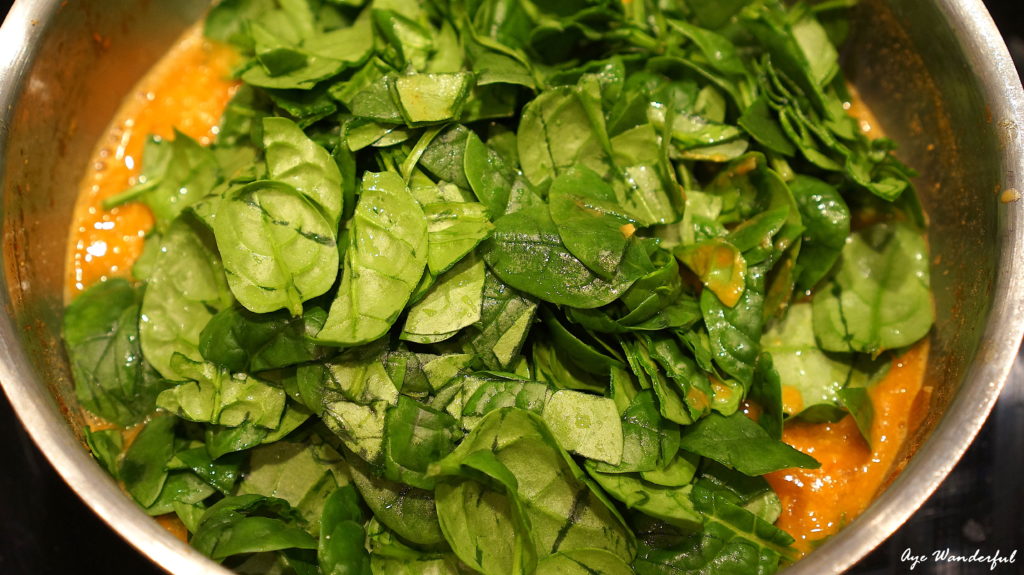 Serve hot. Add some yogurt on top if you'd like.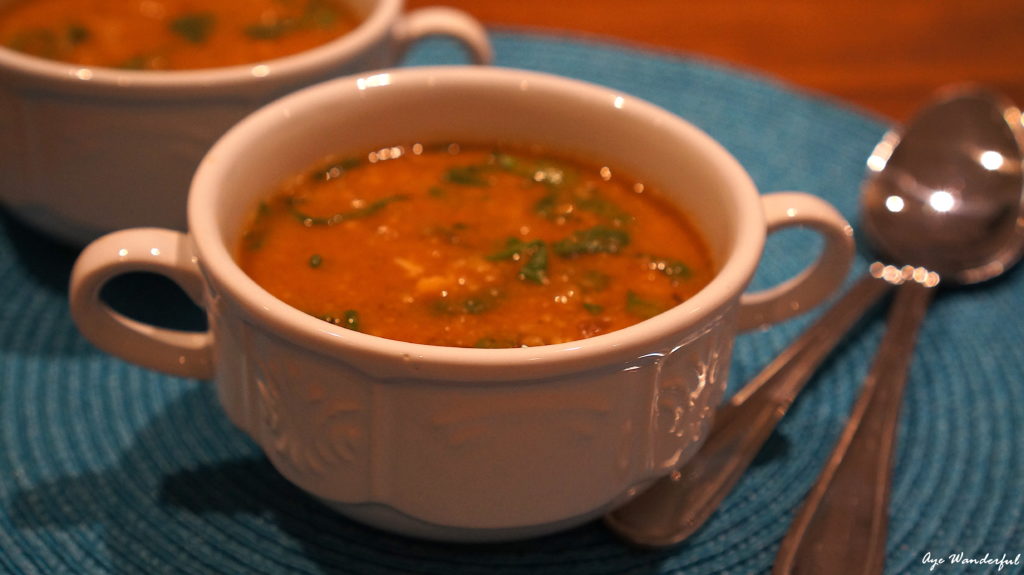 So, that was my favourite soup recipe. I love to make it when I am craving comfort food or when I am not in the mood to slog away in the kitchen. Try it for yourself and let me know what you think of it in the comments below. Even better, post a photo on social media and tag me. That'd be cool too 😉
Cheers,
Ameeta xx
Cheers, Ameeta xx