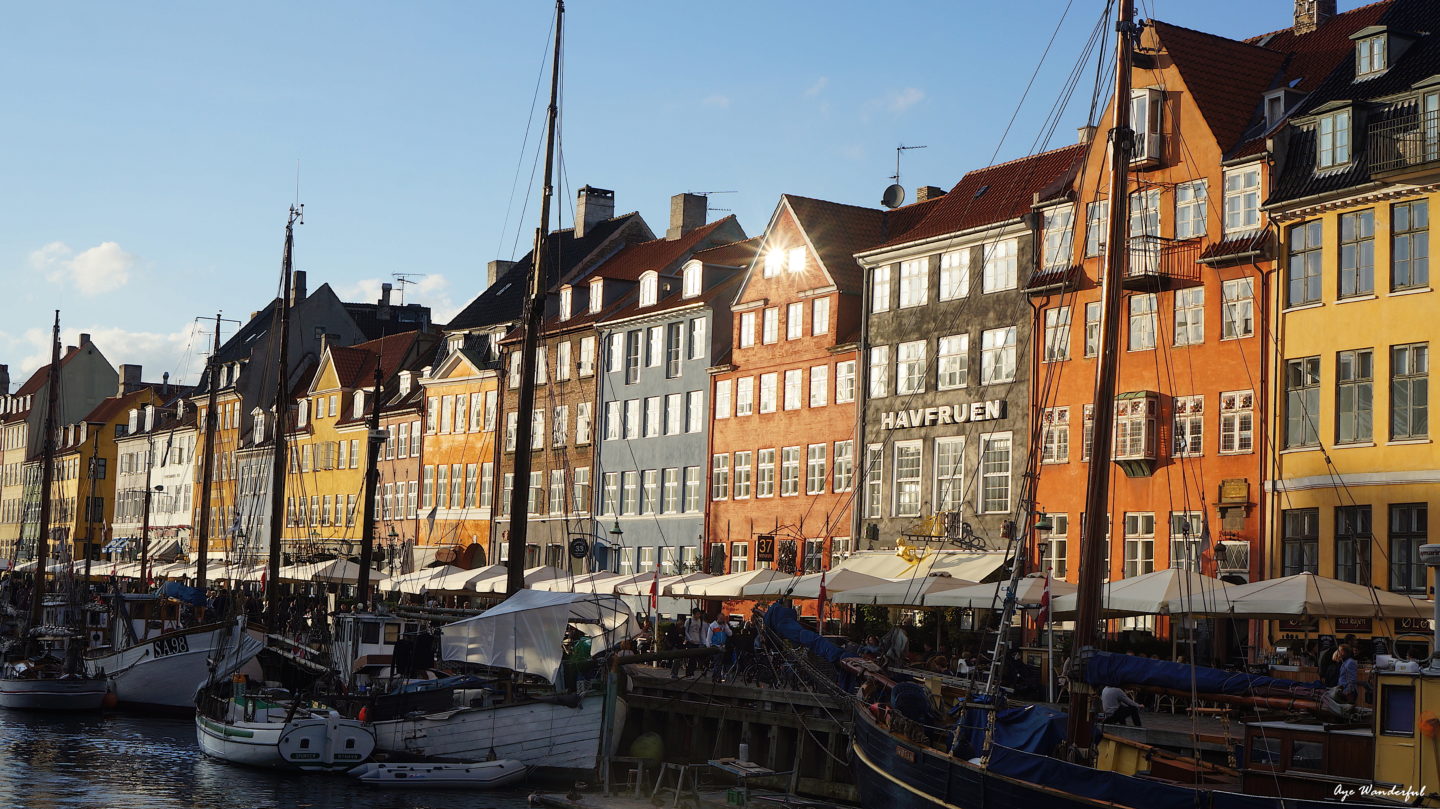 Copenhagen is the capital city of Denmark, known to be the home of the happiest people and the concept of hygge. Although steeped in history, Copenhagen is as modern and contemporary as a city can get. With its world-famous food and coffee scene, colourful architecture, stylish design and bikes galore, a 3-day break in Copenhagen is the perfect way to get introduced to the Scandi way of life.
Where to stay:
If you'd like to stay within walking distance or easy access to all the attractions, you should focus on Indre By or the Old City.
Hotels
Wakeup Copenhagen is a budget hotel that offers smart, functional and minimalist rooms in the city centre. Their rooms are on the smaller side but they are easier on the pocket and the ideal location puts you in easy access to the main attractions.
Useful links: Trip Advisor | Booking.com | Hotels.com
Looking for luxury? A Copenhagen landmark, d'Angleterre is an elegant and stylish 5* hotel offering charming period features combined with modern luxury, as well as an excellent location.
Useful links: Trip Advisor | Hotels.com
Airbnb
We found that hotels were very expensive at the time of our trip and that Airbnb was the best option. We were lucky to find a beautifully furnished, Scandi-style flat near the Botanical Gardens. It was a lovely and safe residential area and we felt like we got a glimpse of day-to-day Danish life.
If you have never booked through Airbnb, you can sign up using my discount code and get 25£ off your first booking.
Getting around:
Walking: If you are centrally located, you can easily explore Copenhagen's main attractions on foot.
Cycling: The biking culture is huge in Copenhagen with over 400 km of designated bicycle lanes. Everyone bikes to everywhere (irrespective of income/designation) and it is a way of life. There are various bike rental options available including Bycyklen, the electric bikes with in-built navigation and payment system.
Public Transport: With punctual and reliable public transport, getting around in Copenhagen is very easy. The same ticket can be used on the Metro as well as buses, as long as you are mindful of the zones. The 24/7 Metro also connects the airport to Central Copenhagen. CityPass allows you unlimited use of public transport while the Copenhagen Card does the same along with free entry to more than 70 attractions. Their website has a cool feature which allows you to select the attractions you plan to visit over a number of days to calculate the amount you can save. This can be very useful in determining if you need one or not.
Food and Drink
Smørrebrød means open sandwich in Danish. It typically consists of a generously buttered slice of rye bread covered with delicious toppings. A must-try when in Denmark! Restaurant Kronborg and Restaurant Schønnemann are some places to get your Smørrebrød fix.
A very popular Danish street food, you can find hot dog stands all over Copenhagen. While they are mostly the traditional style, you can eat a luxury version at the popular organic hot dog stand DØP.
With 10+ Michelin star restaurants, Copenhagen is a gourmet food destination. The New Nordic Kitchen is currently enjoying international acclaim, focusing on reinventing Nordic cuisine using fresh, organic, local produce. Noma, rated as world's best restaurant 4 times, is a true Copenhagen gem. However, it is currently closed as they plan to relocate.
Denmark is the home of Carlsberg and Tuborg and beer is undoubtedly a very popular drink with the Danes. Microbreweries like Mikkeller, Mikkeller and Friends and Brus brew and serve different kinds of craft beer, both bottled and on tap.
Like beer, coffee is also very popular with Danes and they are considered as some of the biggest consumers of coffee in the world. There are some great cafes serving excellent, top-notch coffee in Copenhagen like Coffee Collective, Risteriet and Original Coffee.
Also read: Vegetarian Food Guide to Copenhagen
Things to do/Places to see:
Here's a list of things to do and places to see in Copenhagen. We could not do it all but I have described in detail below how we spent 3 days in Copenhagen.
Amalienborg Palace
Rosenborg Castle
The Palm House and Botanical Gardens
Strøget
Rundetaarn – Round Tower
Kastrup Sea Bath
Christianhavn
Church of Our Saviour
Christiania
Nyhavn
Papeiron – Paper island
Nørrebro
Vesterbro
Tivoli Gardens
Christiansborg Palace
Trip to Malmo, bus ride on Øresund Bridge
Guided tours – Copenhagen Free Walking Tours, New Europe Tours, Cycling Copenhagen
3 days in Copenhagen
Day 1:
It was already late afternoon so Mr AW and I decided to start with Strøget, one of the longest pedestrian streets in Europe. It is lined with shops ranging from the cheap souvenir ones to the ubiquitous high-street brands like Zara, H&M, etc. along with Danish gems like Hay and Illum Borghis. We spent an entire afternoon exploring the little lanes shooting off Strøget with their unending colourful townhouses. I could click a million pictures (which probably I did 😉 ) of the buildings painted in strong, rich shades of every colour you can imagine.
A good part of that afternoon was also spent ducking in and out of Danish homeware shops. If you are always looking for homeware and interior inspiration, Copenhagen is the place to be! In Paris, I have seen people queuing for Louis Vuitton. In Copenhagen, I saw a queue going past Louis Vuitton heading for Illum Borghis instead because there was a sale! So, you get the idea 😉
While we were in the area, we also visited the Round Tower. In hindsight, I could've given it a miss because I much preferred the views from Church of Our Saviour (more on it later). The view is not that bad though and it is much easier to climb up as compared to Church of Our Saviour.
At the end of the day, all I wanted was to give my tired feet some well-deserved rest. The perfect place to do it was the rooftop at Illum, a cool and relaxed place for eating and drinking. We found ourselves a cosy corner at the minimalist Original Coffee, to unwind with a cup of excellent coffee, a Danish Romkugler (rum ball) and views overlooking Strøget.
Day 2
Visiting the Old Palm House in the Botanical Gardens was the freshest start to our morning. Dating from 1874, it is a glasshouse that pretty much made us feel like we were in the tropical lands. The white, cast-iron spiral stairs took us up to a circular viewing gallery where we could have a quiet moment simply taking in the lush green surroundings with the soothing sounds of trickling water in the background.
A short walk from the Botanical gardens is the beautiful Rosenborg castle, a renaissance castle built in the early 17th century. It is open to the public and exhibits the Coronation thrones and the Crown Jewels. We did not go inside but saw the castle from Kongens Have(King's Gardens), Denmark's oldest royal gardens. I loved the majestic facade of Rosenborg and found it to be elegant and romantic. Does anyone else agree?
We continued strolling through the beautiful Kongens Have towards our next stop which was Amalienborg. Home to the Royal Danish family, it consists of four palaces with identical facades surrounding an octagonal courtyard. Every day, at 12 pm, Changing of Guard takes places in this courtyard. After the ceremony, we spent some time in the main square, saw the Marble Church and then headed for lunch to The Union Kitchen.
While we were having lunch, the weather turned worse and it started raining very heavily (the kind when your umbrella breaks within 10 minutes 😀 ). We were planning to go to Tivoli Gardens (world's oldest amusement park!!!) but decided to take the Canal tour from Nyhavn instead since it would be in a covered boat. Nyhavn is the 17th-century waterfront which is probably one of the most photographed places in Copenhagen. The miserable weather meant we did not stop to see much of the area but headed straight to Canal Tours Copenhagen ticket office instead. The 1 hour guided tour took us through the canals to various attractions like the Opera, Amalienborg Palace, the Little Mermaid, Black Diamond library, Christianshavn, etc.
Speaking of the Little Mermaid, I had already read that it can be really disappointing so we did not plan to go all the way to see it. A popular tourist attraction, the Little Mermaid is a bronze statue based on a character from a fairy tale by Danish author Hans Christian Andersen. In my list of the most disappointing but very famous tourist attractions, it would be number three after Mannekin Pis (Brussels) and Mona Lisa (Paris).
Later that night, when it finally stopped raining we decided to go to the Nørrebro neighbourhood. It has come up in last few years as the vibrant and trendy area full of cool cafes, bars & restaurants, clothing & homeware shops. After dinner, we decided to hang out in Mikkeller & Friends, a cosy bar offering 40 different kinds of craft beer. Weather permitting, I would have loved to explore more of the trendy shops in Nørrebro. Something for the next time!
Day 3
Day 3 began with a promise of brilliant weather – blue skies, gorgeous sunshine and no rain. Yay!!! 🙂 We decided to venture a little outside the main city and took the Metro train (M2) to Femøren to see Kastrup Sea Bath, an outdoor swimming pool. Known for its award-winning design, this beach-side wooden sculpture is a fantastic spot for sunbathing, swimming and diving straight into the sea. It is free to the public and has changing room facilities.
Another design marvel that can be seen from here is the Øresund bridge that connects Denmark to Sweden. The bridge runs into an artificial island where it then converts into a tunnel – how cool is that? If we had the time, we would have loved to take the bus ride across to Malmo in Sweden.
We then took the Metro back to Christianhavn. After walking around in the area a bit, we went to see the Church of our Saviour. There was a queue to climb up the tower because they only admit people in batches. There are 400 steps to reach the top of the tower, of which 150 are external, in the form of winding stairs surrounding the tower. If you are claustrophobic or scared of heights, you should avoid this. Climbing the internal wooden steps, narrow in many places, wasn't very difficult but I almost felt relieved to reach the external steps. The panoramic views over the city – the rooftops, canals and harbour were the best you can possibly find in the city. A must-do in Copenhagen!
Next on our itinerary was Freetown Christiania, an autonomous district in Copenhagen. Intrigued to see it up close, the first thing I did while planning my itinerary was to find out if there were any tours available. Luckily, I found a guided tour run by local Christianits and all we had to do was to turn up at the meeting point. In the 1.5-hour walking tour, we were introduced to Christiania, how it was found, the current state, the social and economic functioning, etc. We also saw the infamous Pusher Street where photography is not allowed and cannabis trading goes on openly. Yes, you read it right!!! 😀
After the tour, we went to Nyhavn again but this time we had the weather on our side. Also, our timing couldn't have been better! At the golden hour before the sunset, with boats gently rocking in the shimmering water, sun rays reflecting off the glass windows of the townhouses and music wafting from the many restaurants lining the canal – we were seeing Nyhavn as it was meant to be seen.
We finished our day at Copenhagen Street Food Market on Paper Island. With food stalls serving delicacies from all over the world, there's something for everyone and no one can go hungry. It was a great place bustling with tourists as well as local Copenhagers having a good time.
Did you enjoy my Copenhagen travel guide? Do you have anything to add? Leave me a comment, I'd love to know your thoughts!
Like it? Pin it for later!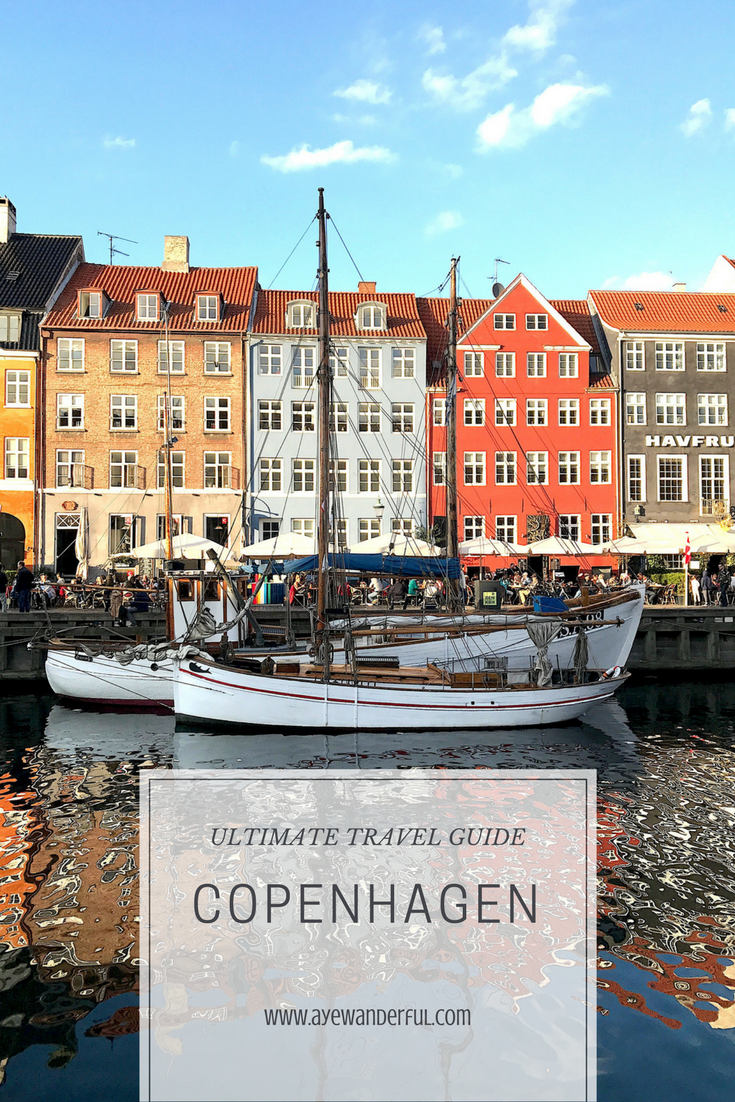 Cheers,
Ameeta xx
Disclaimer – This post may contain affiliate links. If you click on one of these links and make a purchase, I may earn a small commission from the website, at no additional cost to you.
SaveSave
SaveSave
SaveSave
SaveSave
SaveSaveSaveSave
SaveSave
SaveSave
SaveSave
SaveSave
SaveSave
SaveSave
SaveSave
SaveSave
SaveSave