Following my last post on Paris which was about the best free locations to click that perfect shot of the iconic Eiffel Tower (how useful, right? 😉 ), I have come up with my list of 5 Parisian cafes that you must try. Of course, Paris has hundreds of cafes and by no means, this is an exhaustive list but it will certainly get you started in this eternal City of Au Lait (or was it Light?)

The thought of Paris brings to my mind, the images of cafes and bistros lining the pavements, the quintessential rattan furniture and people watching other people over their cups of espressos and may be a cigarette to go with it. And what is Paris without its patisseries? The melt-in-your-mouth macarons (not macaroons) and the decadent pastries and cakes make it the perfect foodie destination for all you folks with the sweet tooth.
So, here's five of my favourite Parisian cafes and patisseries.
Ladurée
Ladurée, a luxury bakery and patisserie, is one place that I always visit whenever I am in Paris. I love their macarons and there is a huge variety to select from – never an easy task. I love buying a small box of macarons as edible souvenirs from Paris and they make pretty gifts too with their beautiful pastel packaging. Ladurée have a restaurant on Champs Elysées decked in traditional ornate French décor. Do yourself a favour and book a breakfast just around the time they open. As the restaurant comes to life and sunlight gently filters through the windows, treat yourself to their French Toast with rose Chantilly cream on the side. About coffee or hot chocolate, I will let you take a pick.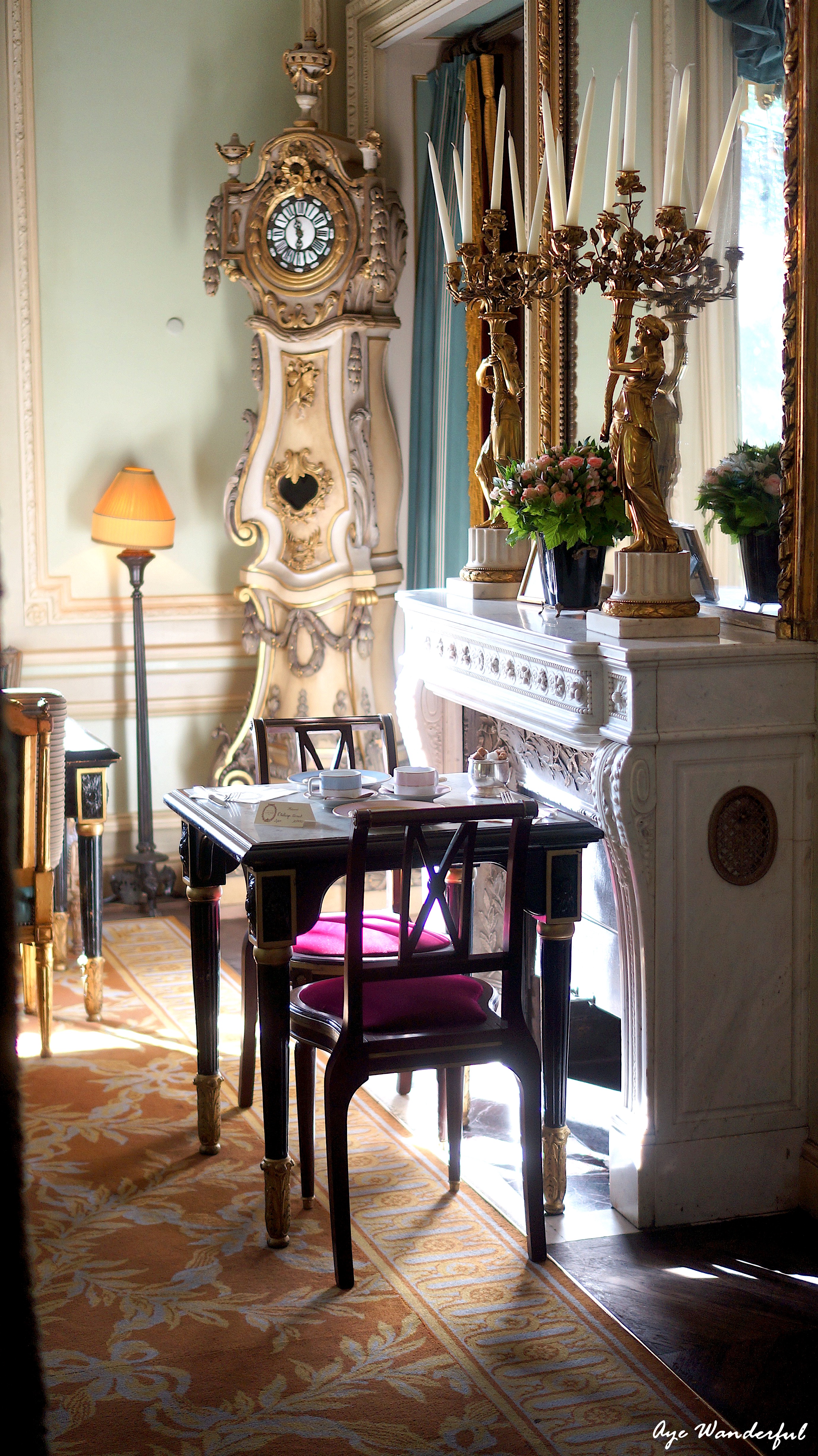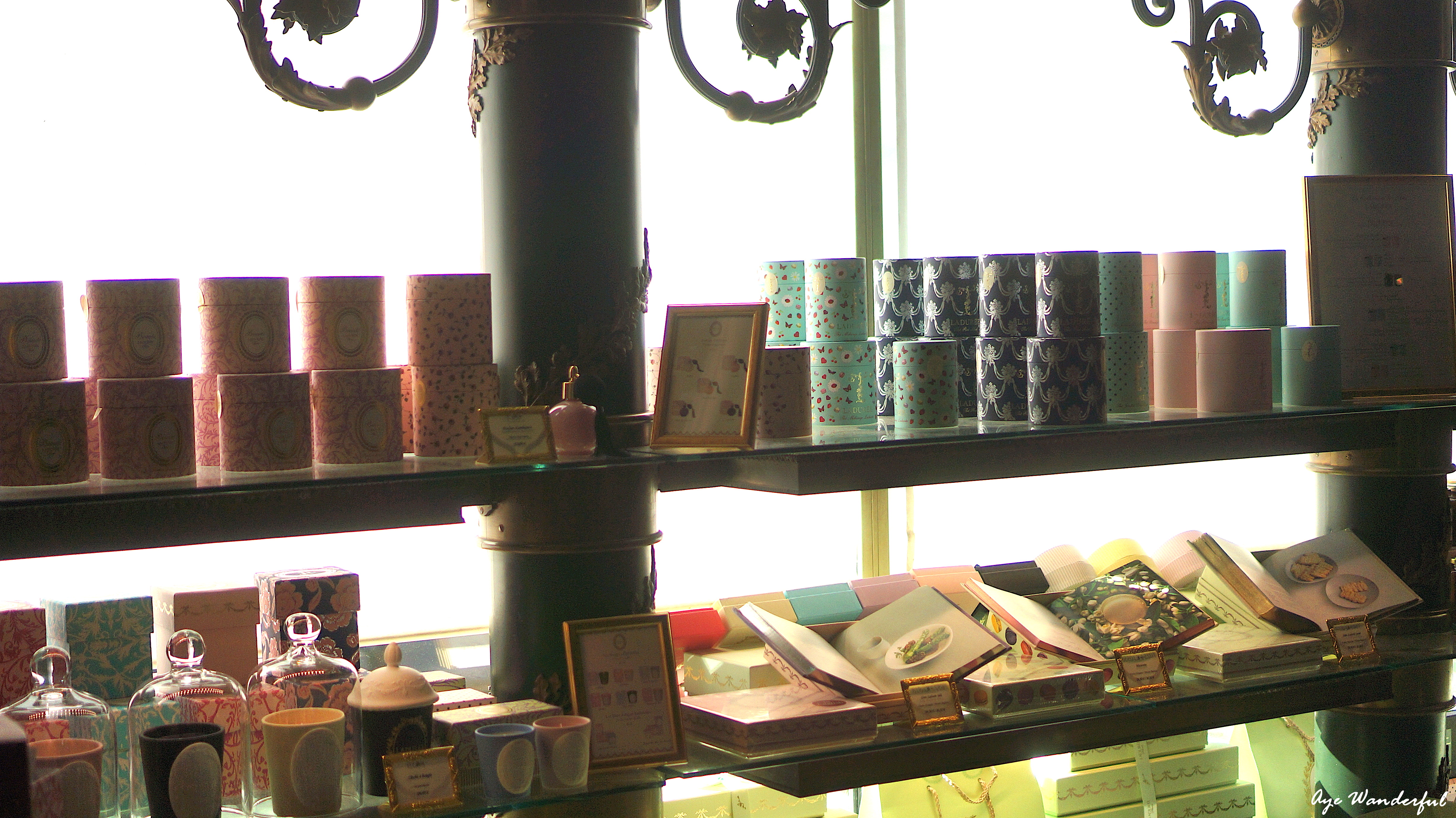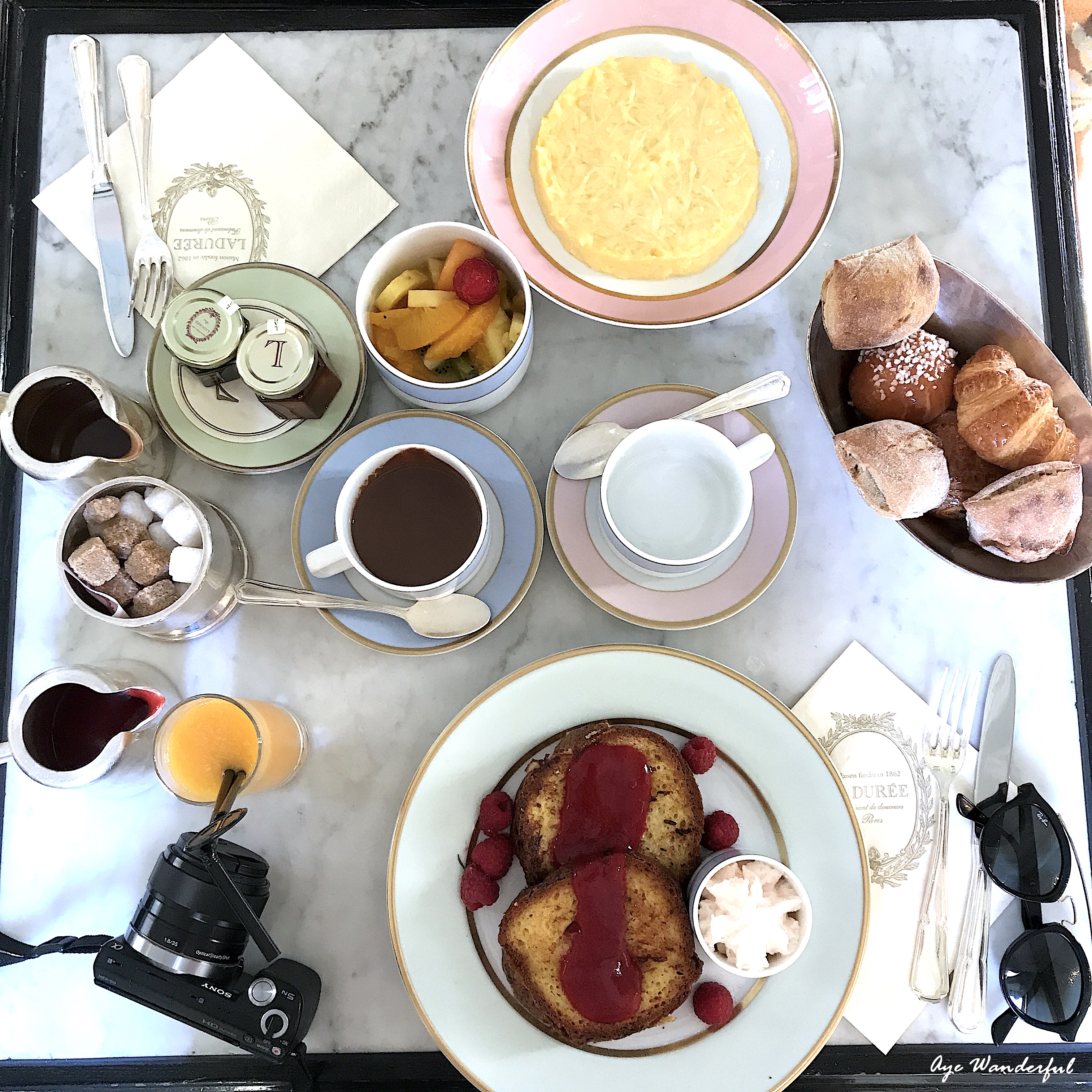 Website: Ladurée
Address: 75 Av. des Champs-Élysées, 75008 Paris, France
---
Angelina
Where I won't let you decide about the hot chocolate is Angelina. You must, absolutely must, try their hot chocolate. Sweet, smooth and scrumptious, Angelina's choclat chaud is bound to transport you to chocolate heaven. Known to have been visited by the likes of Coco Chanel, this classy tearoom is located on Rue de Rivoli, making it the perfect place to start your day with a breakfast that keeps you going for all the touristy shenanigans that the neighbourhood demands.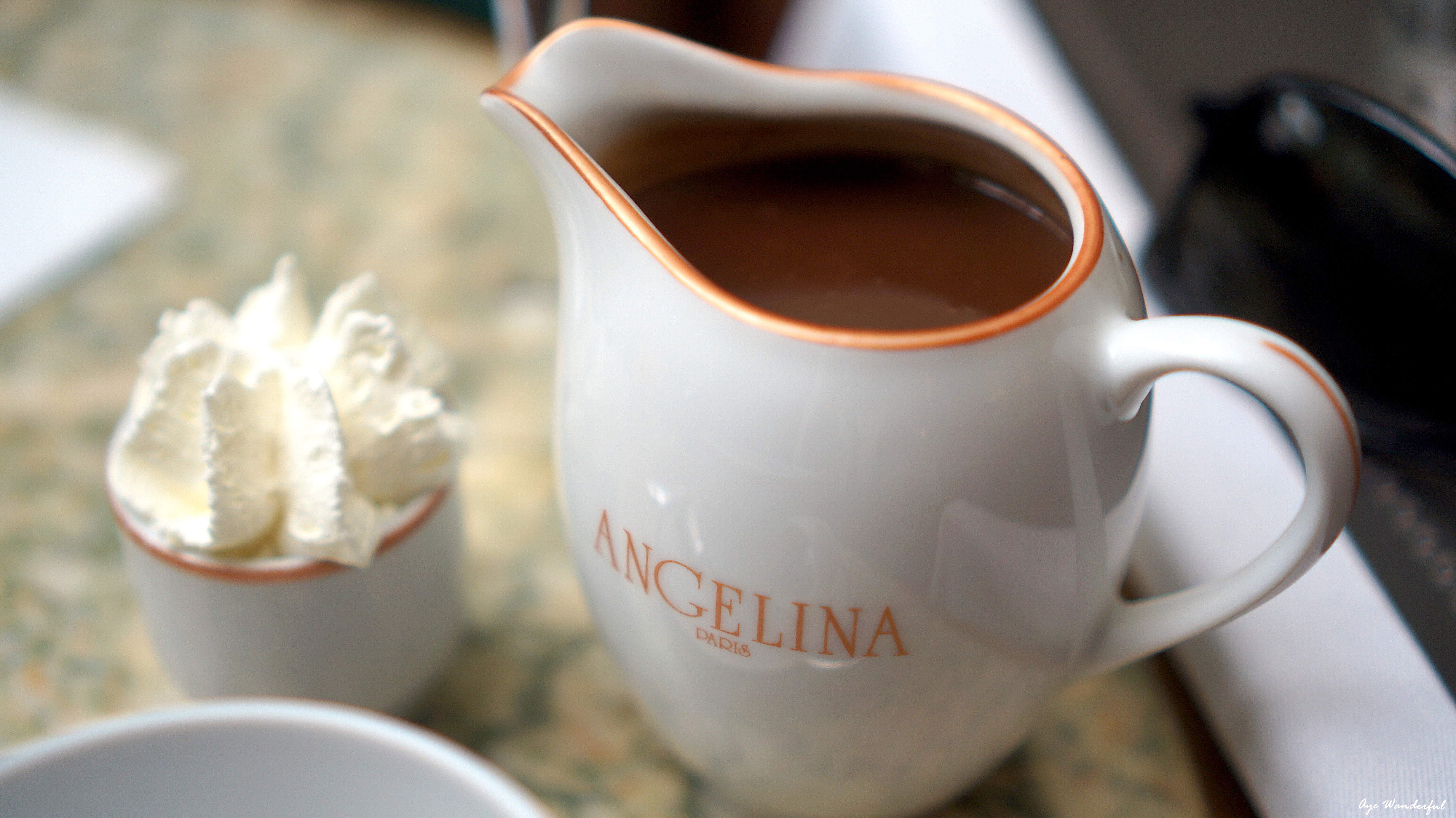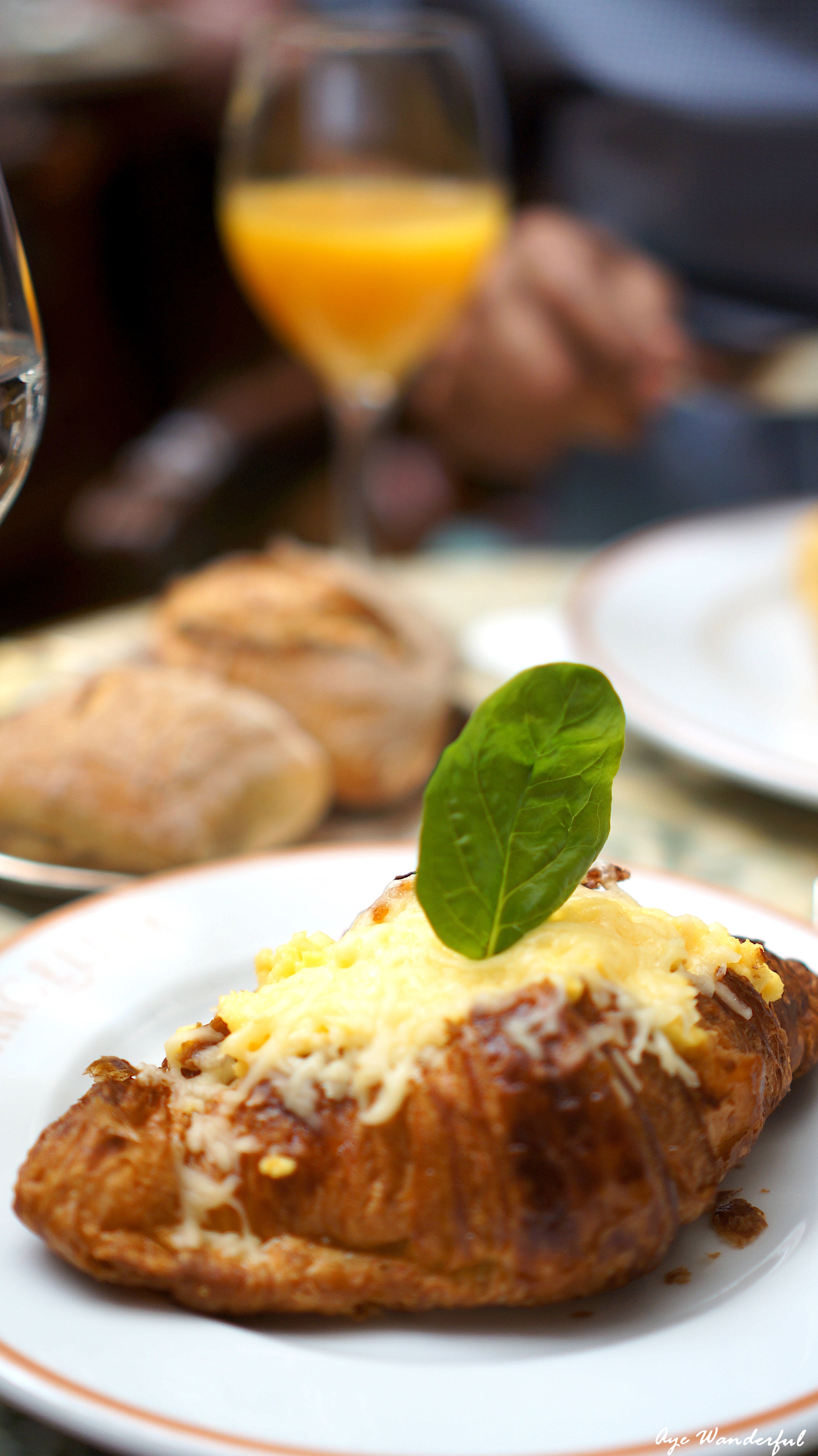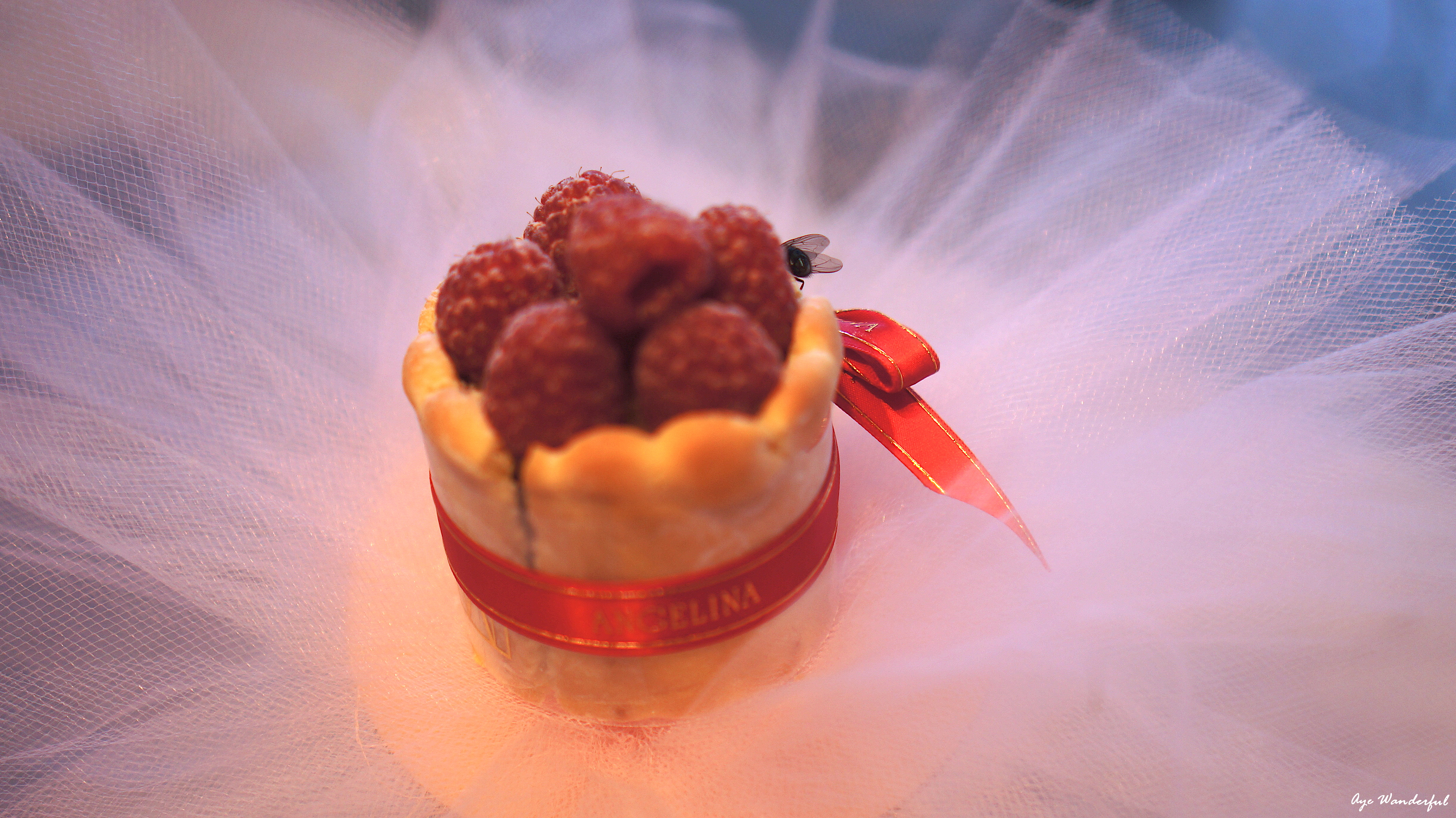 Website: Angelina
Address: 226 Rue de Rivoli, 75001 Paris, France
---
Café Pouchkine
The pastries at Café Pouchkine are probably the most gorgeous ones that you will lay your eyes on. Originally from Moscow, the café in Paris uses Russian-ingredients in pastries to take the classic French pastries to the next level. If you happen to be near Printemps (you know, for that shopping fix), head downstairs where there is a little Cafe Pouchkine salon. You may choose to sit inside the grey-ish and lavender-ish salon but even better is to sit outside, in those rattan chairs, and indulge in some people-watching.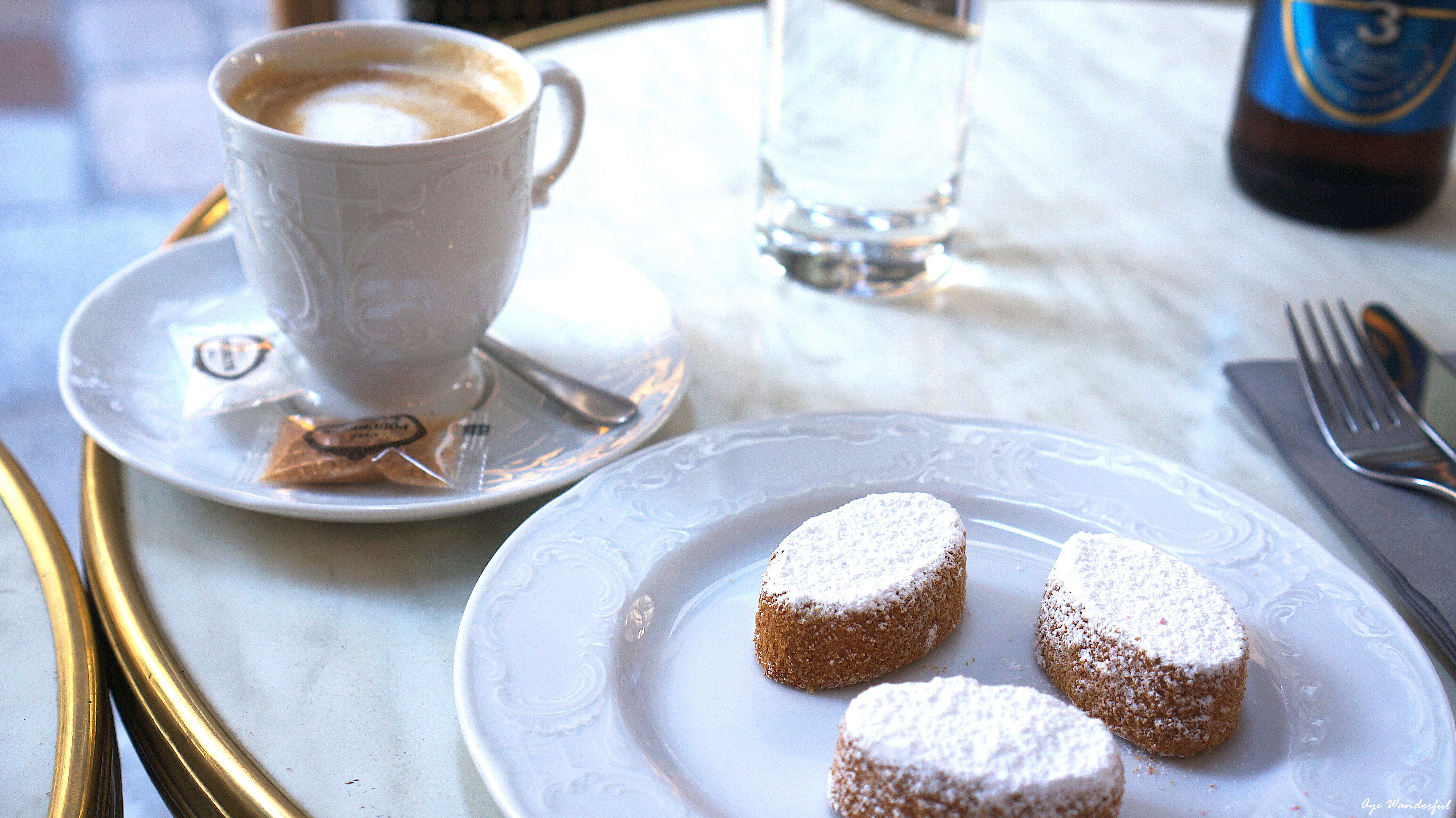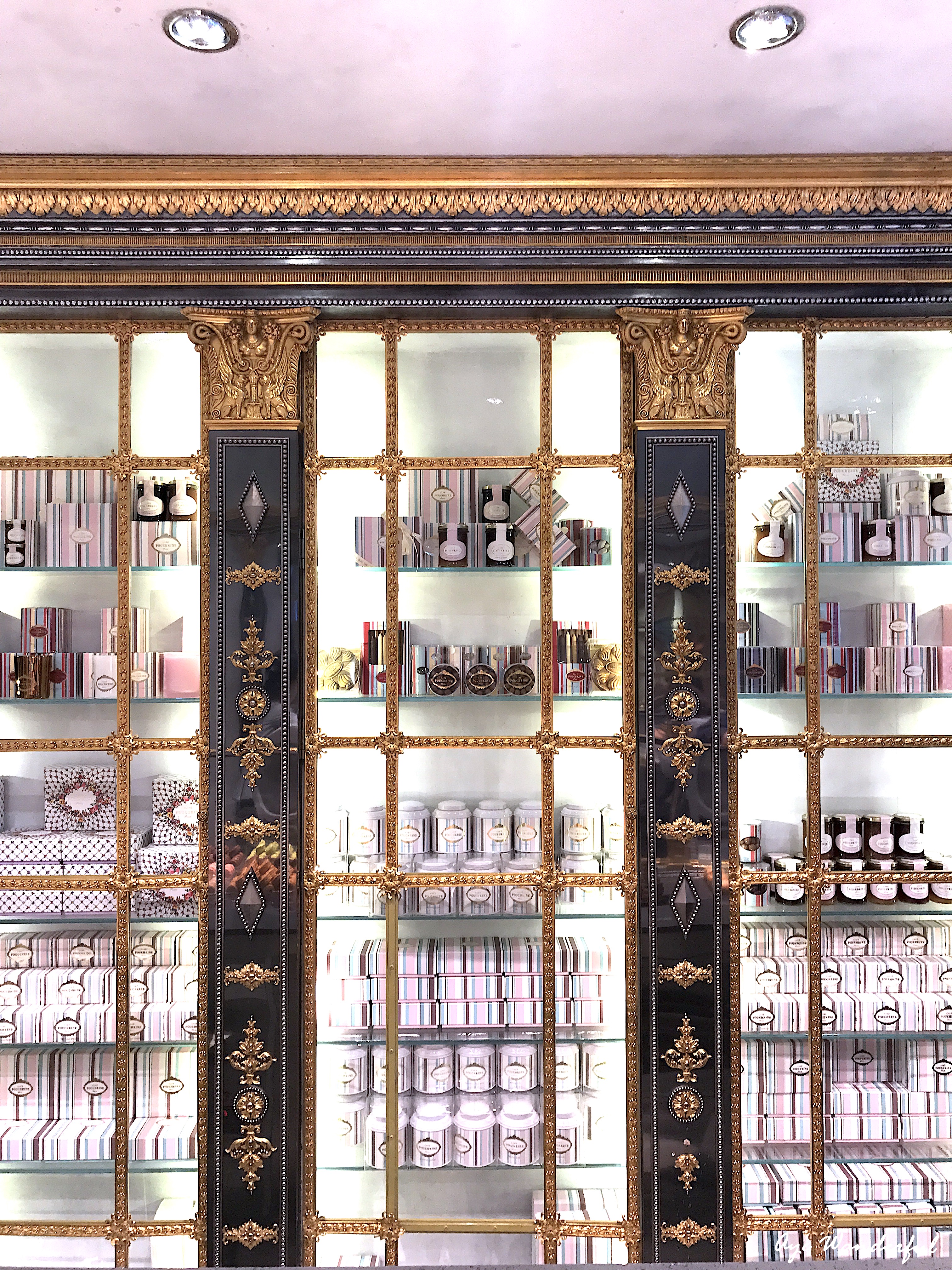 Website: Café Pouchkine
Address: 64 Boulevard Haussmann, 75009 Paris, France
---
Cafe Kitsuné
If you are looking for a more modern cafe, you must try Cafe Kitsuné near Palais Royal. This is a proper coffee shop without the classic French cakes and pastries and carries a casual and friendly vibe. It is contemporary and cosmopolitan and draws from Japanese influence. Instead of opting for a flat-white, I went for an iced Yuzu & Ginger drink which was very refreshing in the summer heat.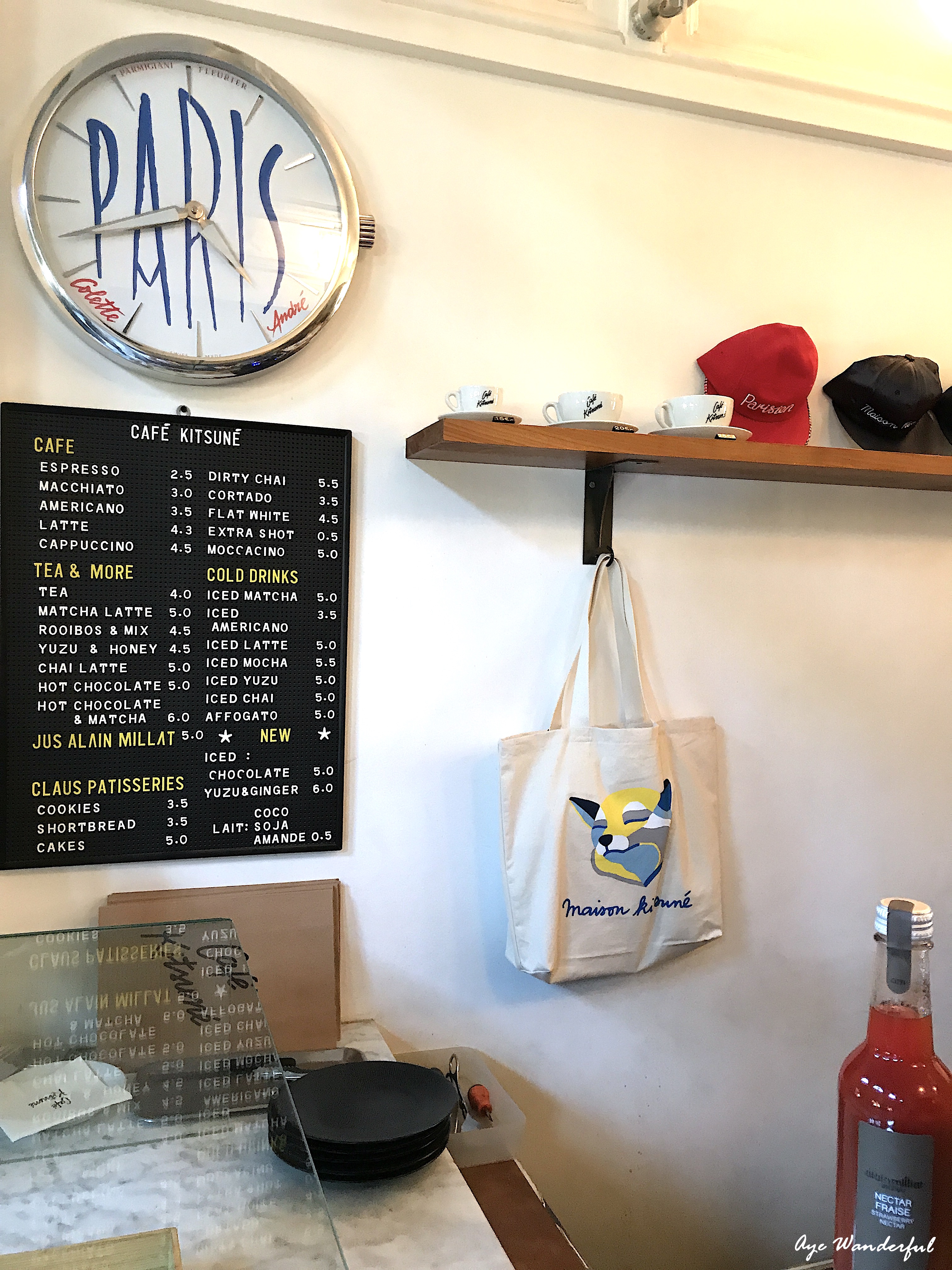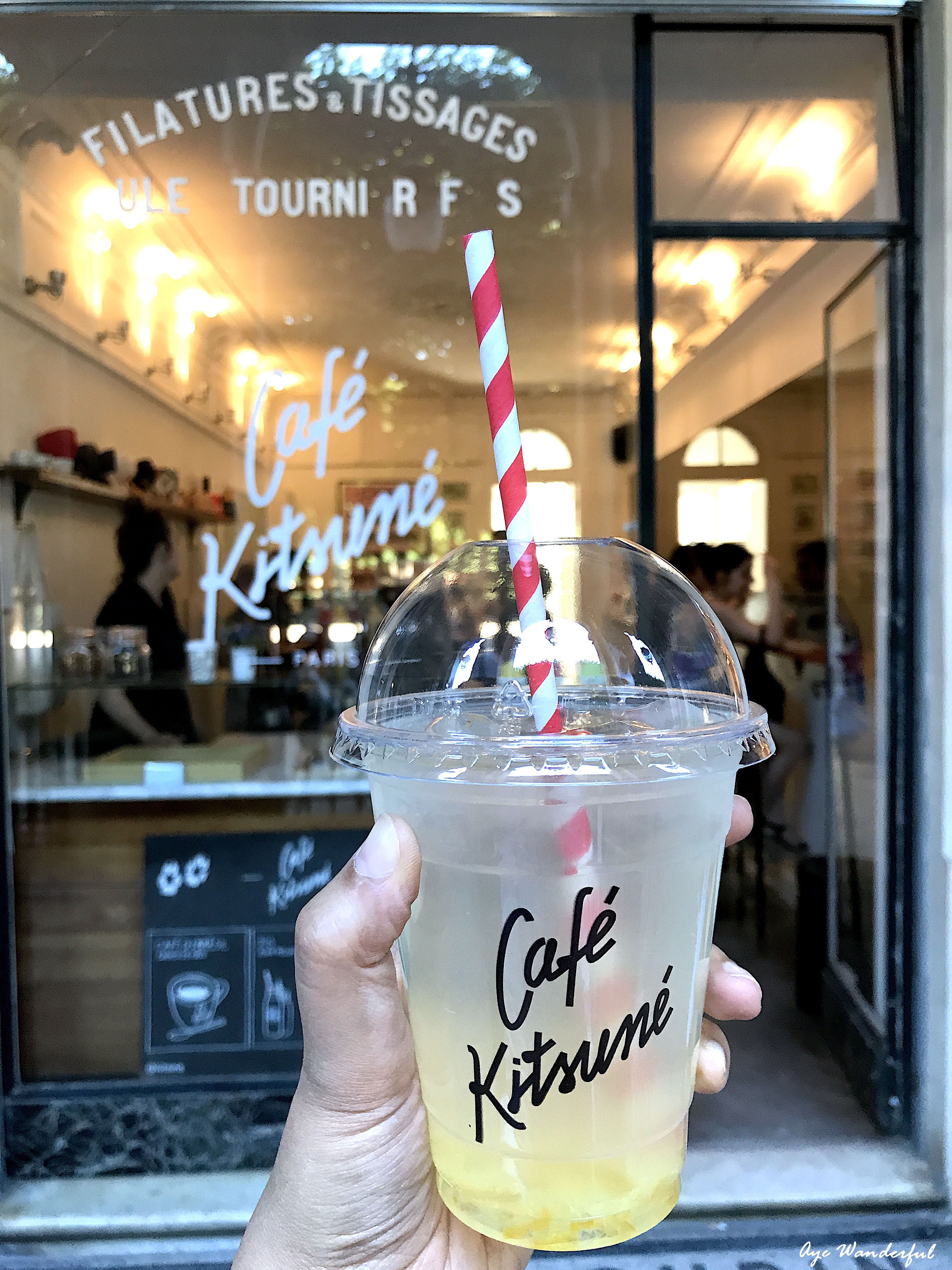 Website: Cafe Kitsuné
Address: 51 Galerie de Montpensier, 75001 Paris, France
---
Au Vieux Paris d'Arcole
This cafe can certainly boast one of the most Instagram-worthy cafe facades in Paris. Located in Rue Chanoinesse near Notre Dame Cathedral, it's actually quite easy to miss from the main street. I went looking for it after having seen pictures of the cafe with purple chairs and wisteria covered exteriors. Since I did not visit in the Wisteria season, I had to make do with the ivy. Sipping your coffee here means you will be in the picture of every passer by who will stop to click a picture. Because, stop they will!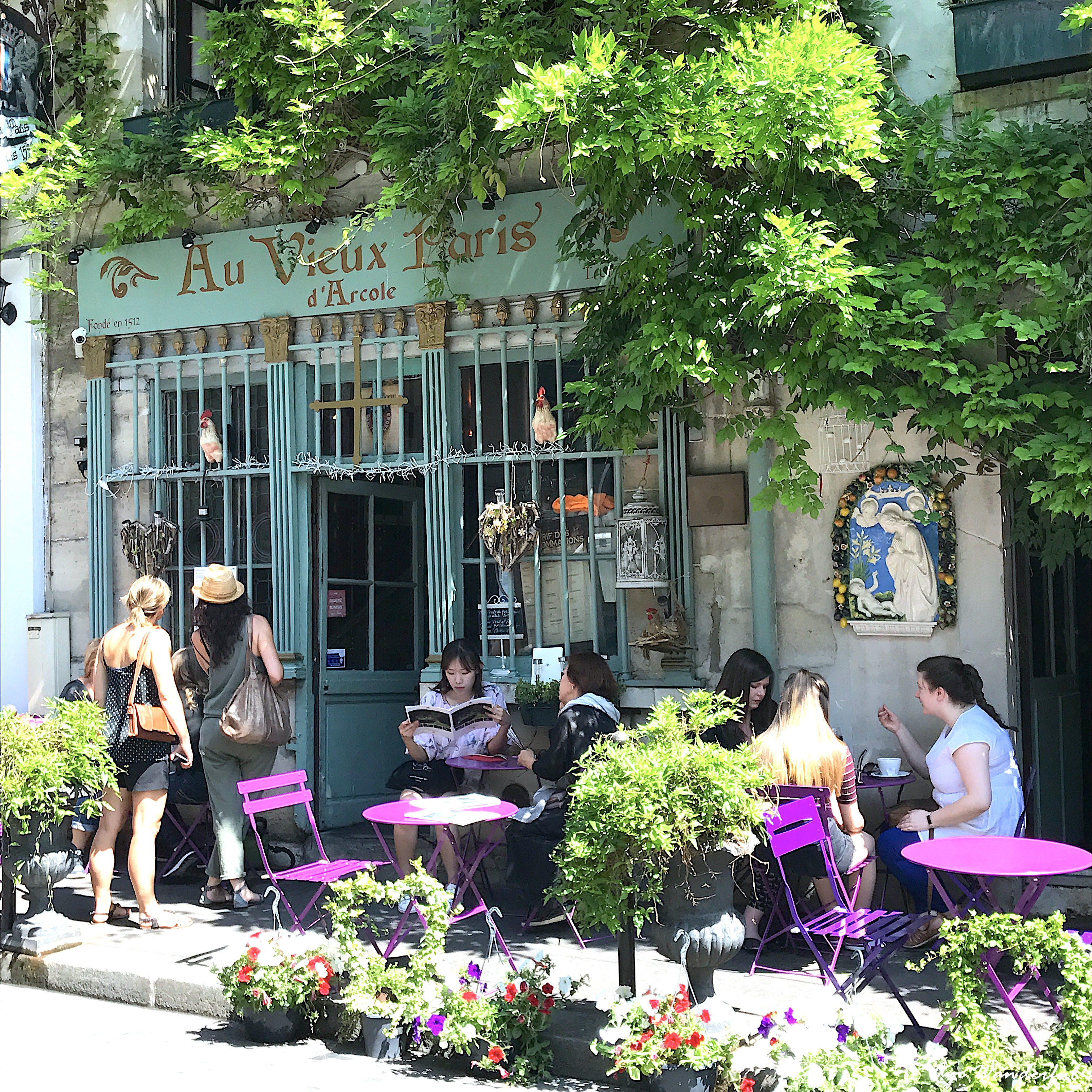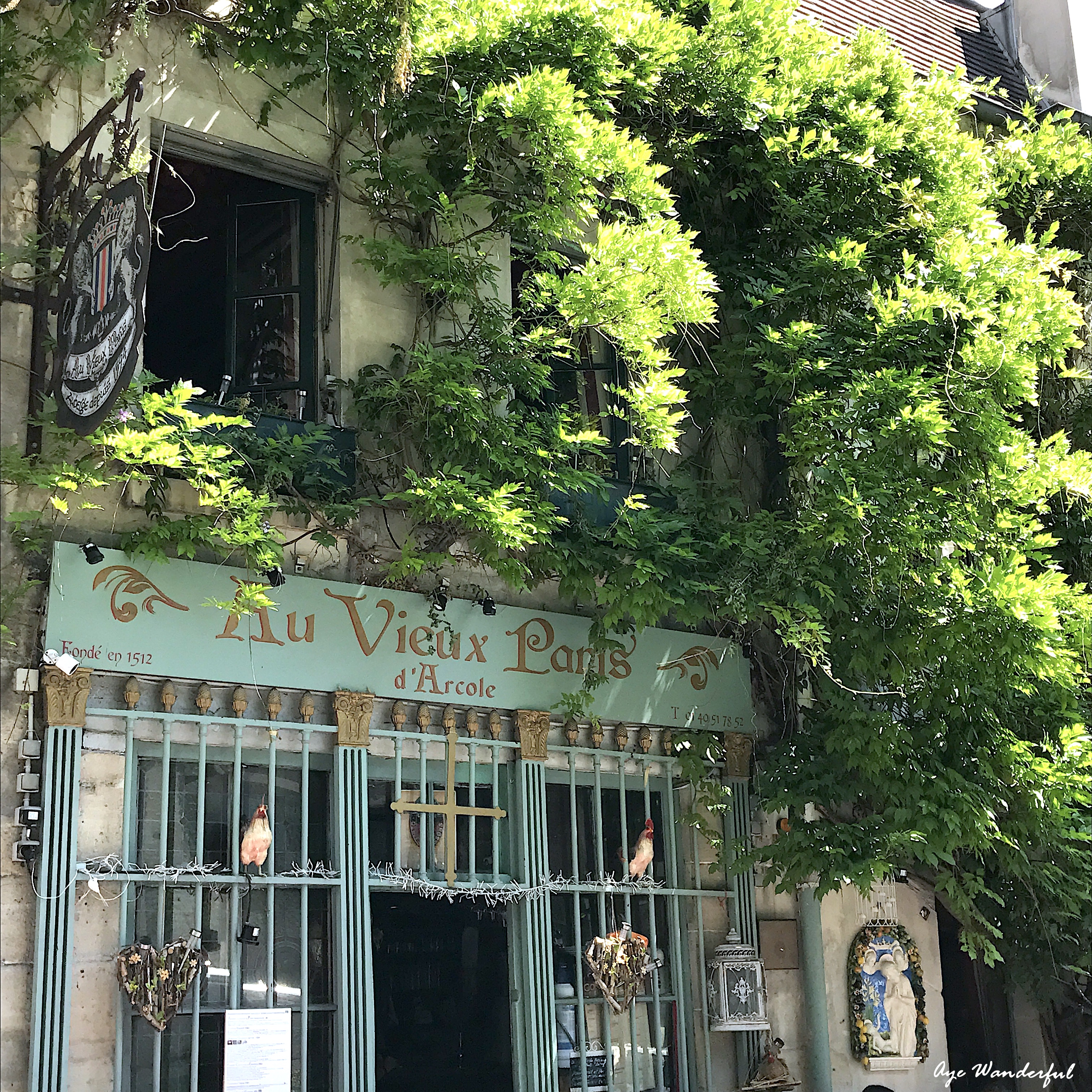 Website: Au Vieux Paris d'Arcole
Address: 24 Rue Chanoinesse, 75004 Paris, France
---
Pin it for later!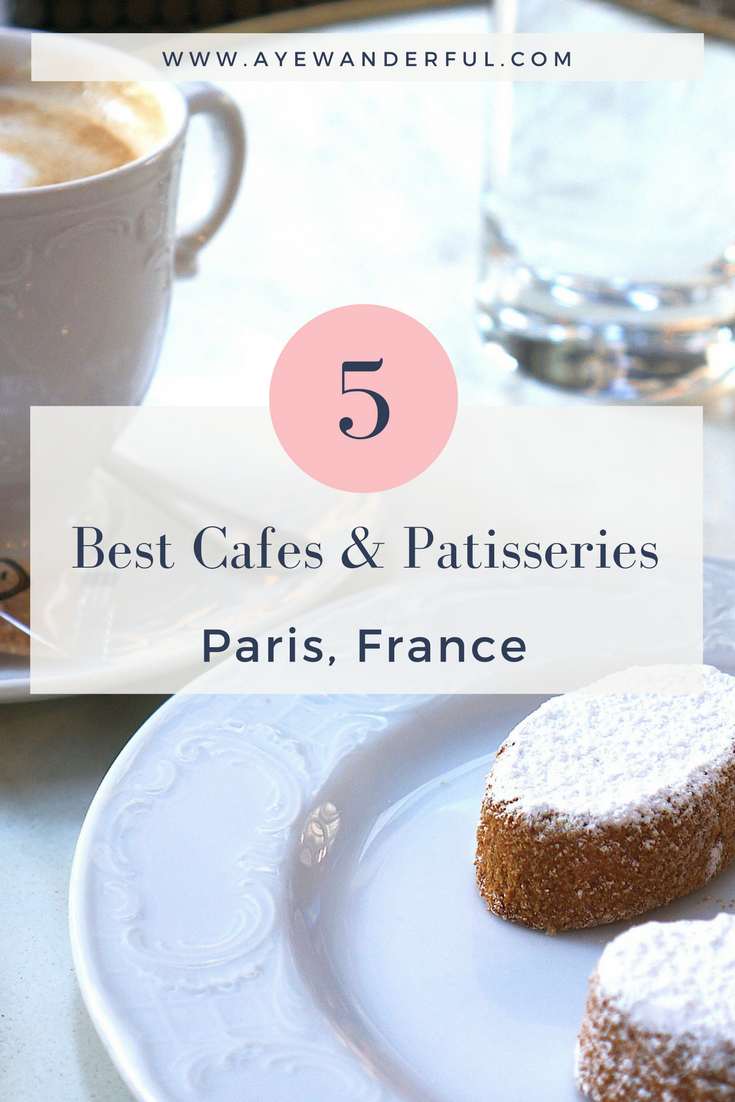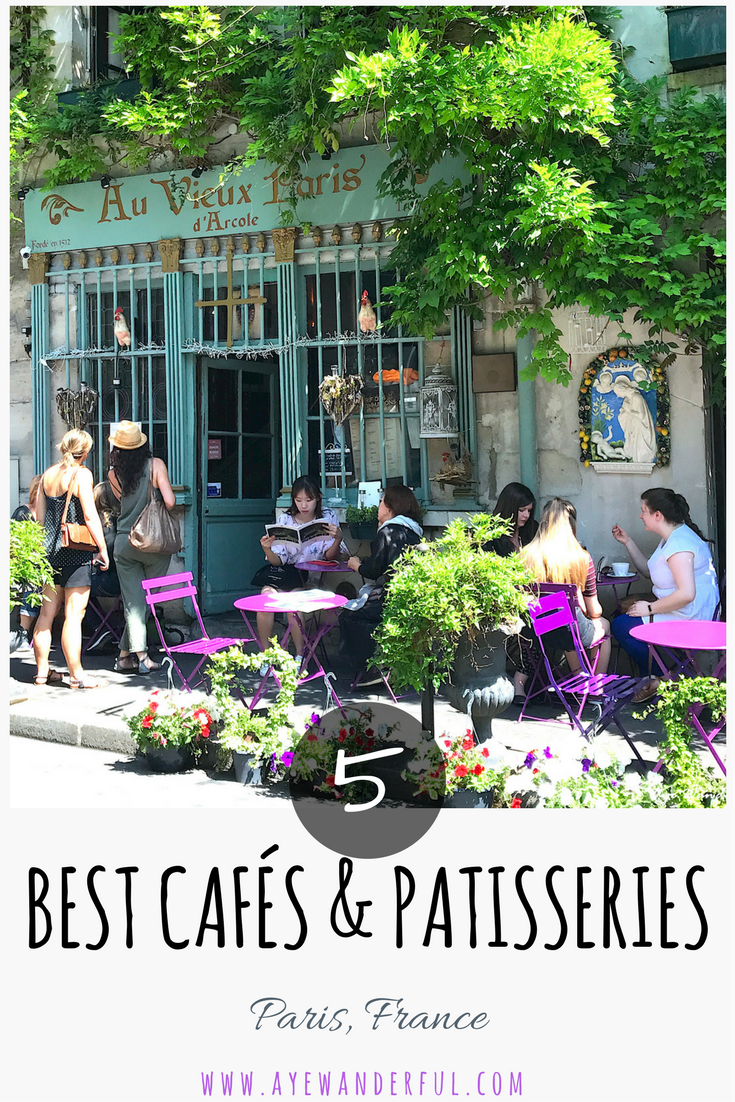 Did you enjoy my list of 5 best cafes in Paris? Do you have another favourite that you'd like to add? I'd love to know your thoughts!
Cheers to cakes, croissants and coffees!
Ameeta xx