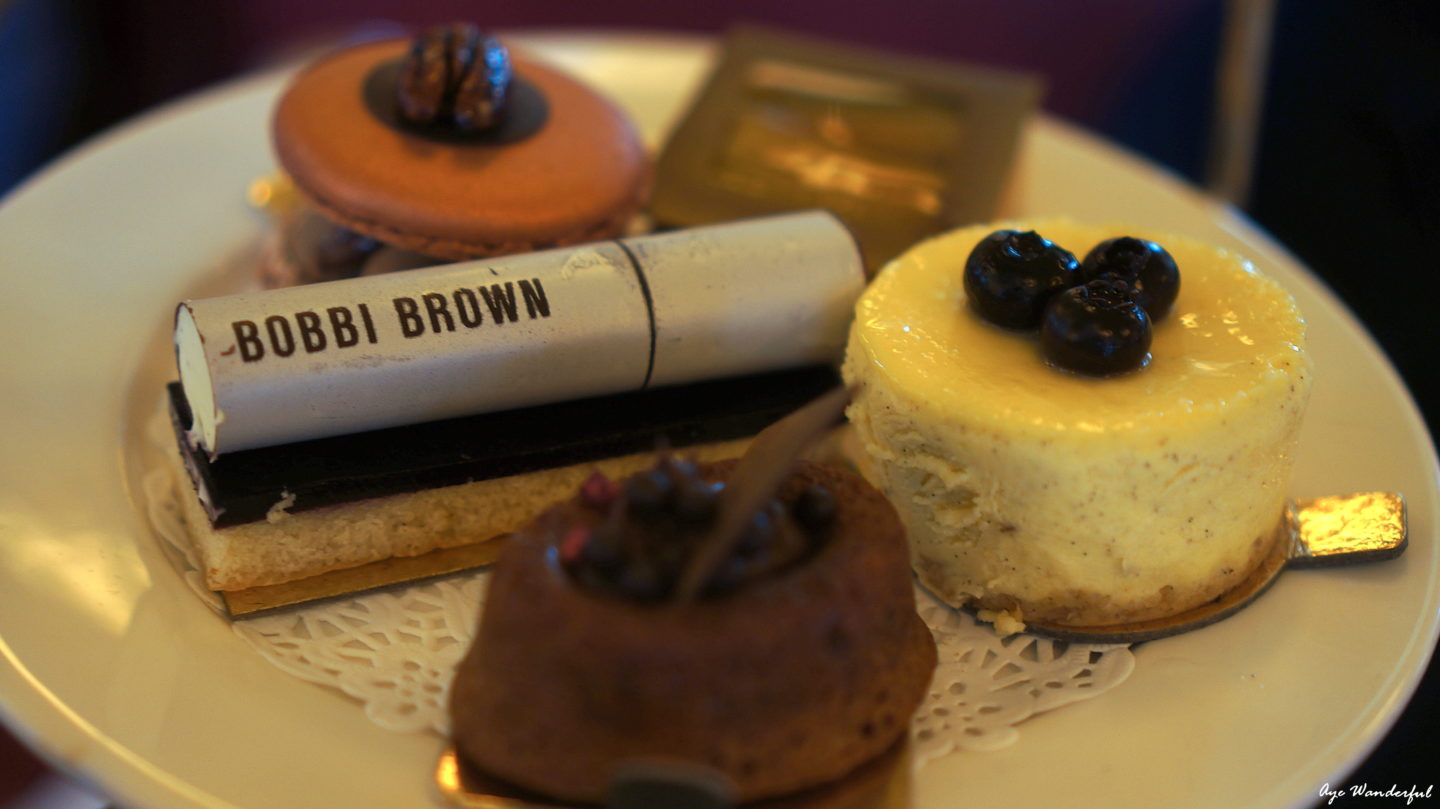 So, it's Afternoon Tea Week and just by chance (I swear), I happened to experience my very first Afternoon Tea tradition in London. Yes, it took me very long to finally go for it, considering I have been living in the UK for more than 6 years now. Better late than never, right?
One of my closest friends is going to be a mum soon and I wanted to treat her with something special. Of all the ideas that were going through my mind, I thought an afternoon tea would be a wonderful idea to do what we usually do (you know, eat-drink-talk-repeat) but with posher nosh 😉
After I decided on booking an afternoon tea, the bigger task at hand was where to book. There are so many lovely options available in London, and I was spoilt for choice. But when I saw that Balthazar were doing a Bobbi Brown themed afternoon tea, I was sold. When I first met my friend, we kind of bonded over our love for makeup (apart from other things) which made zeroing on Balthazar's Bobbi Brown themed Afternoon Tea very logical and thoughtful (if I may say so myself 😉 ). Erm, in case you are wondering why, Bobbi Brown is a very famous makeup brand.
Bobbi Brown Afternoon Tea at Balthazar
Balthazar is located in Covent Garden, one of my favourite and one of the busiest areas in London. Leaving its hubbub outside, my friend and I entered the elegant yet cheerful establishment and were promptly seated. After making sure we were comfortable, including offering a cushion to my very pregnant friend, our server offered us the menu for afternoon tea. Well, it was a pretty easy option – we wanted it vegetarian and booze-free.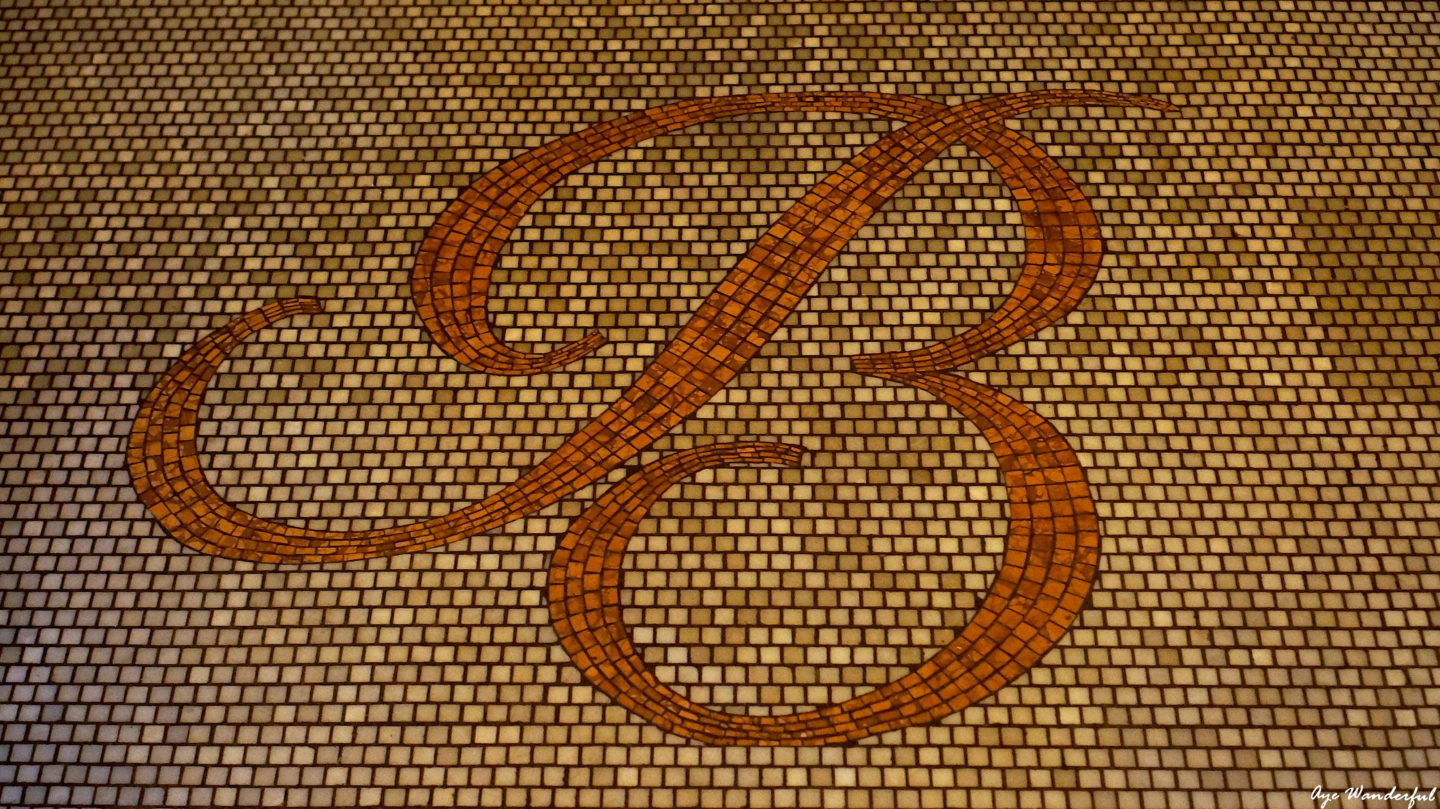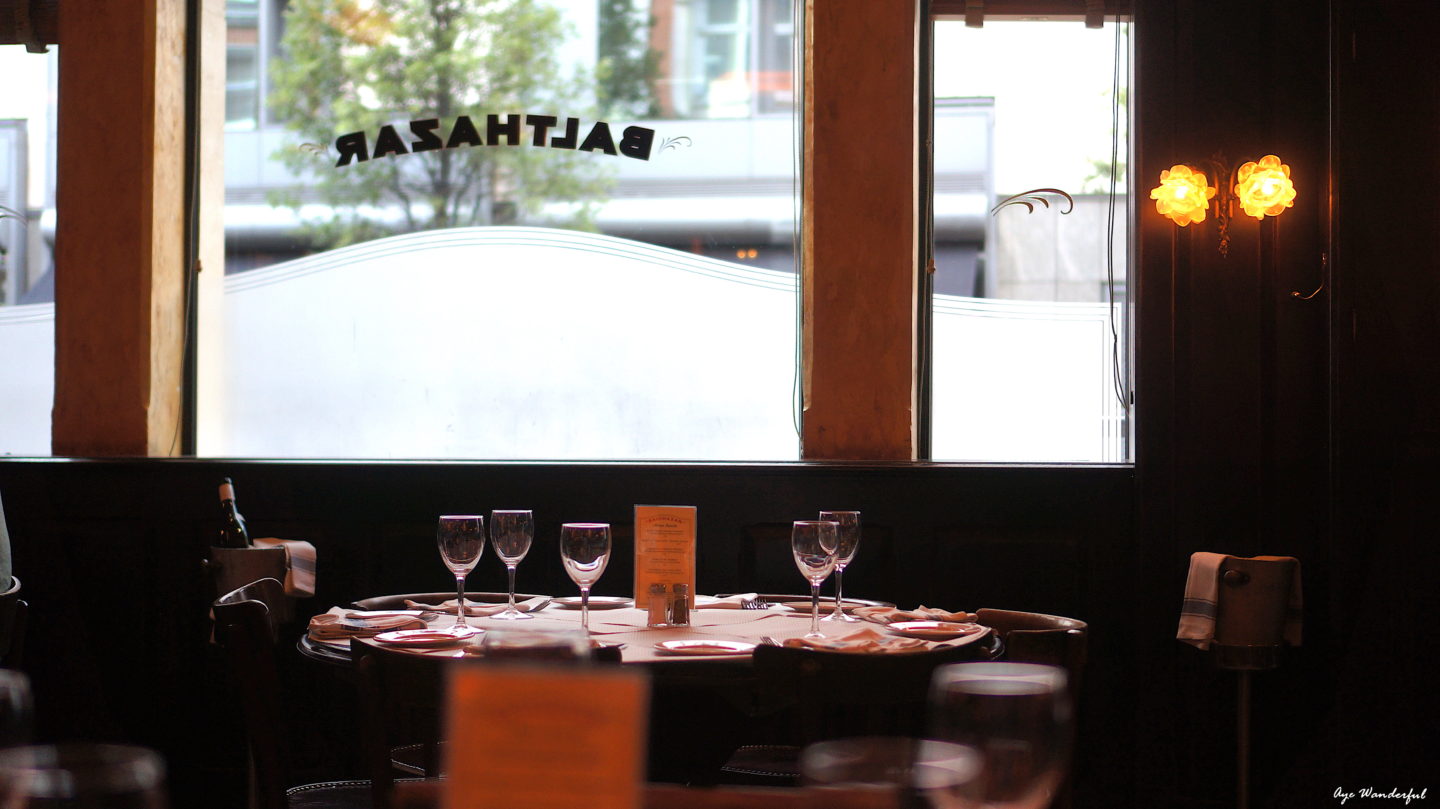 Soon our afternoon tea arrived, looking every bit pretty as I imagined it would be. The 3-tier stand was filled with classic finger sandwiches, raisin and plain scones and creative cakes inspired by some of the most iconic Bobbi Brown makeup products. Think mascara and shimmer brick! Our tea of choice was Darjeeling, otherwise known as the Champagne of teas 😉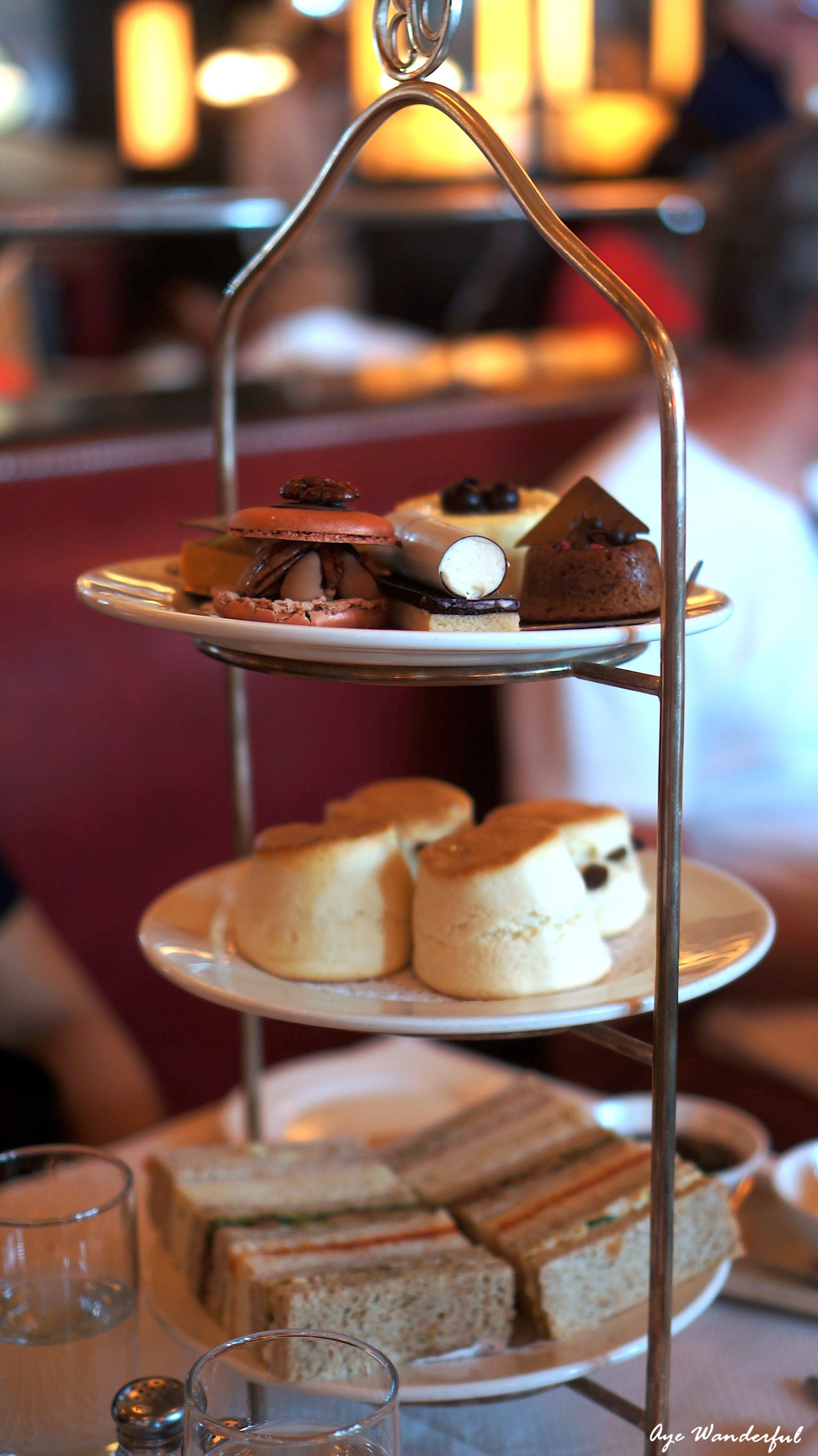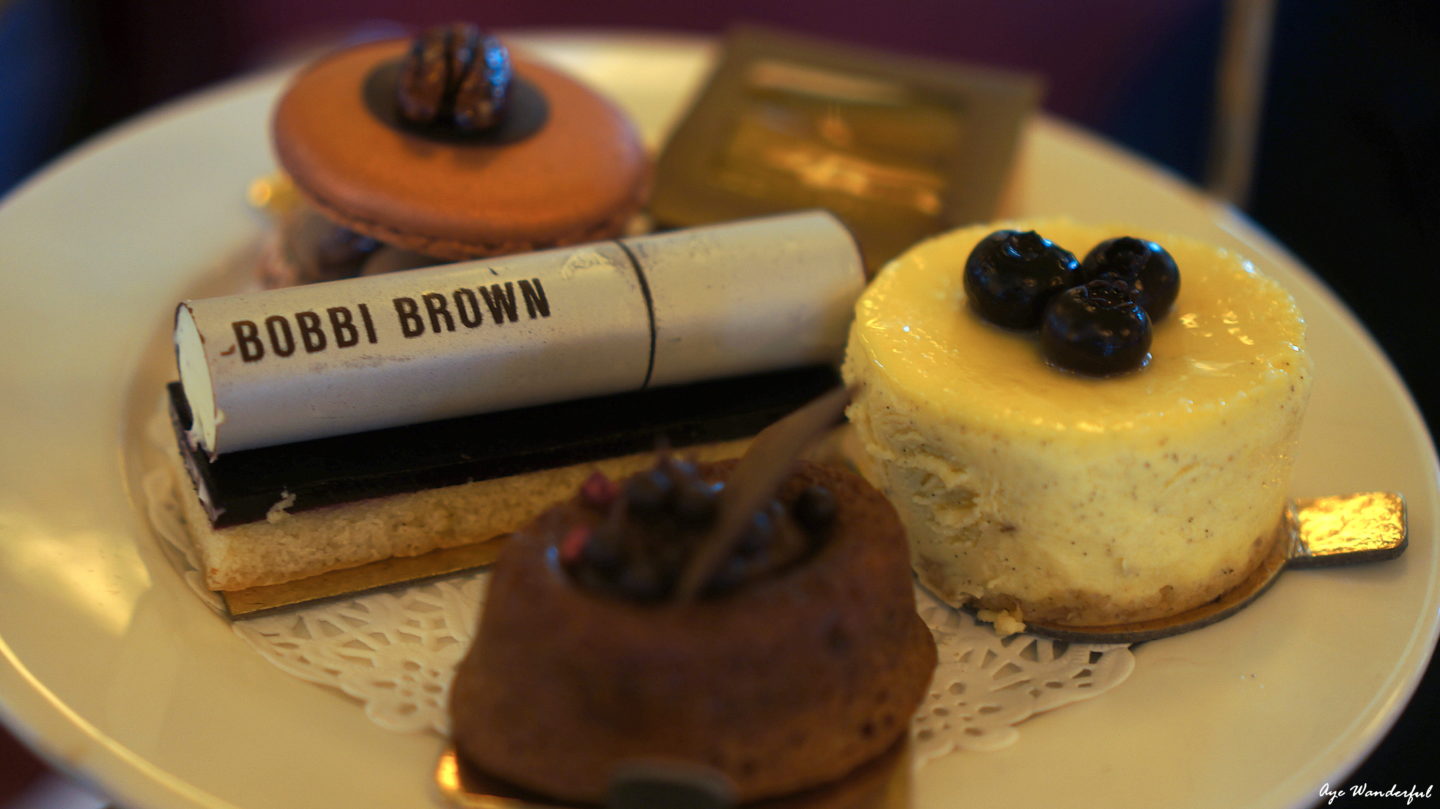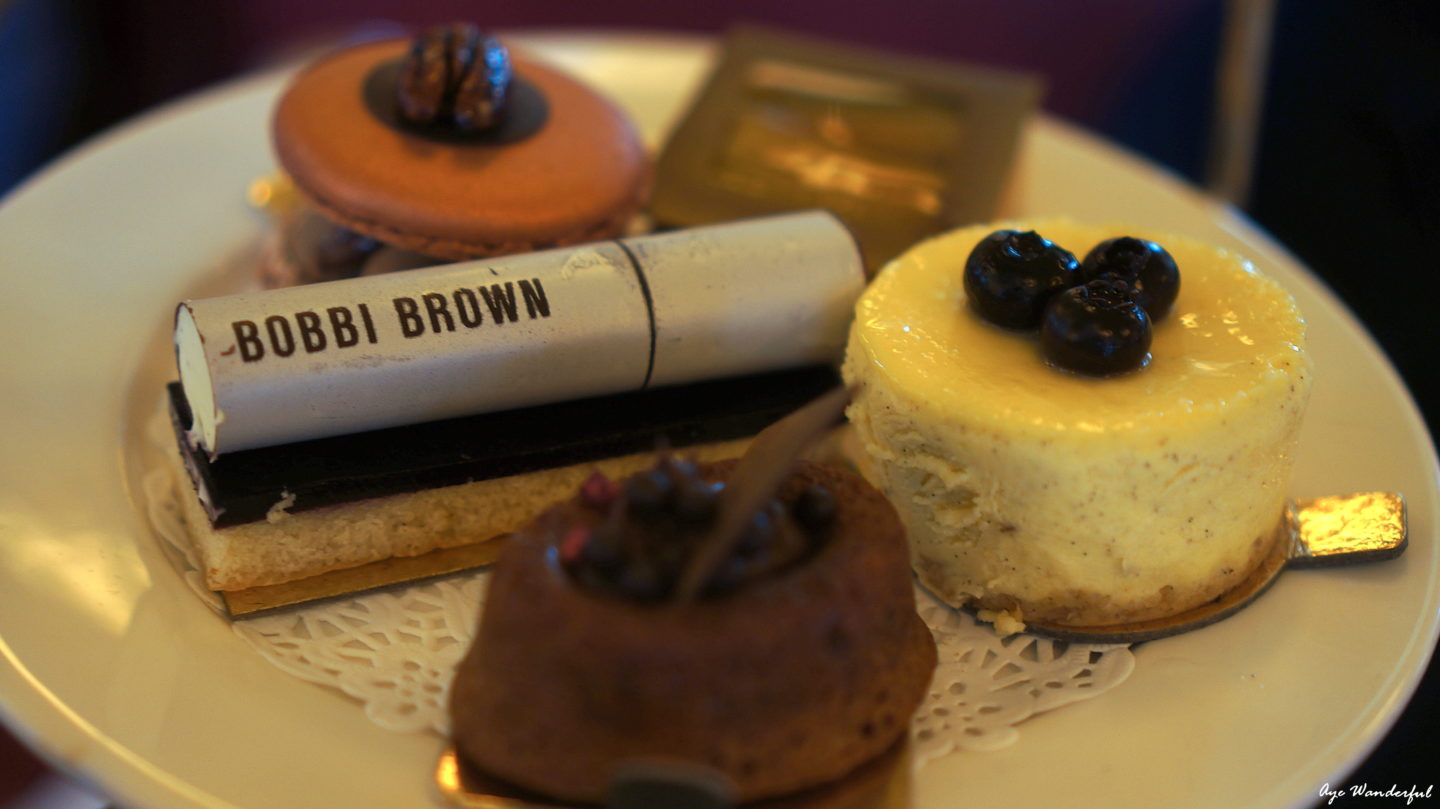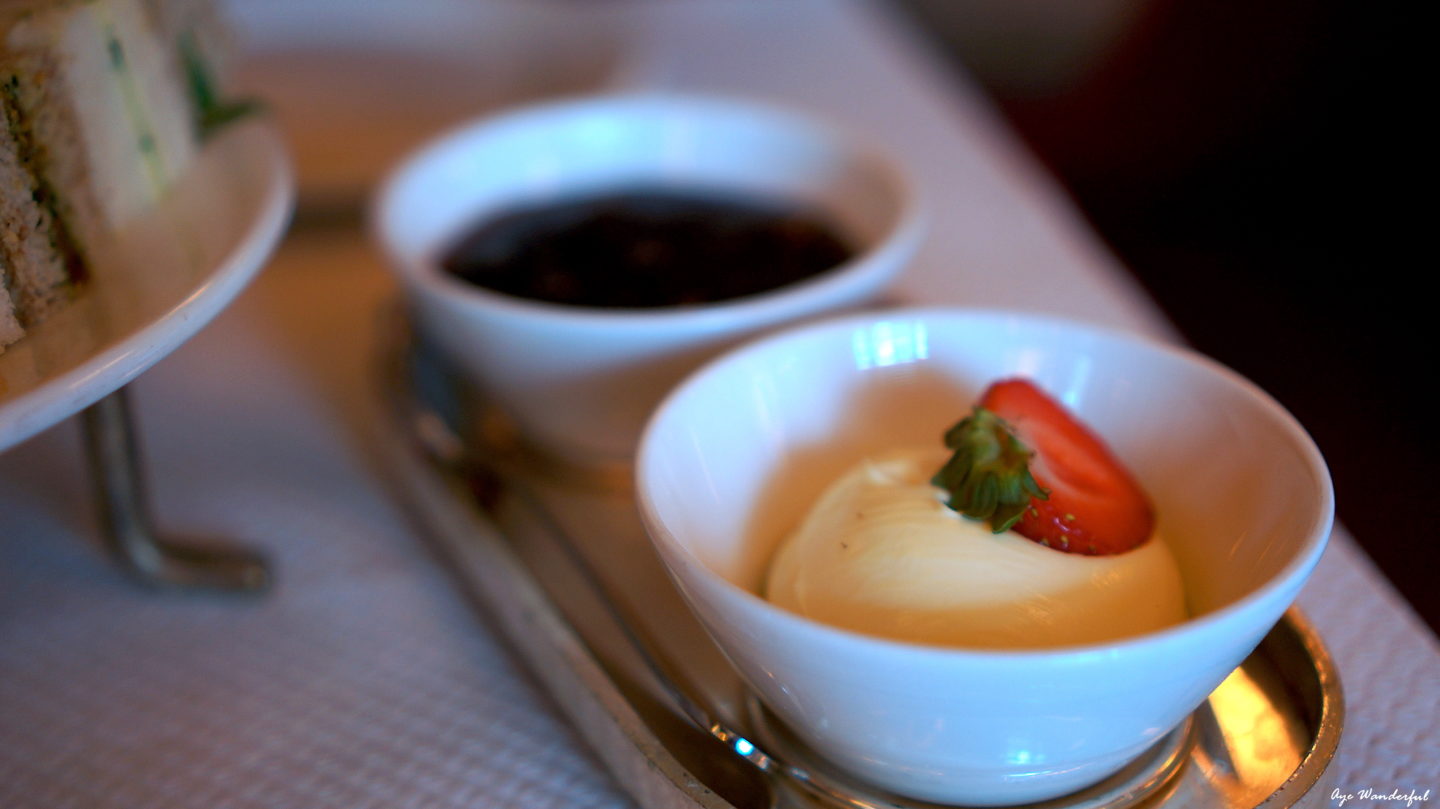 My favourite were the Pecan & Jasmine "Long wear Cream Shadow" macaron and the Blueberry & lemon "Smokey Eye Mascara". Yumm!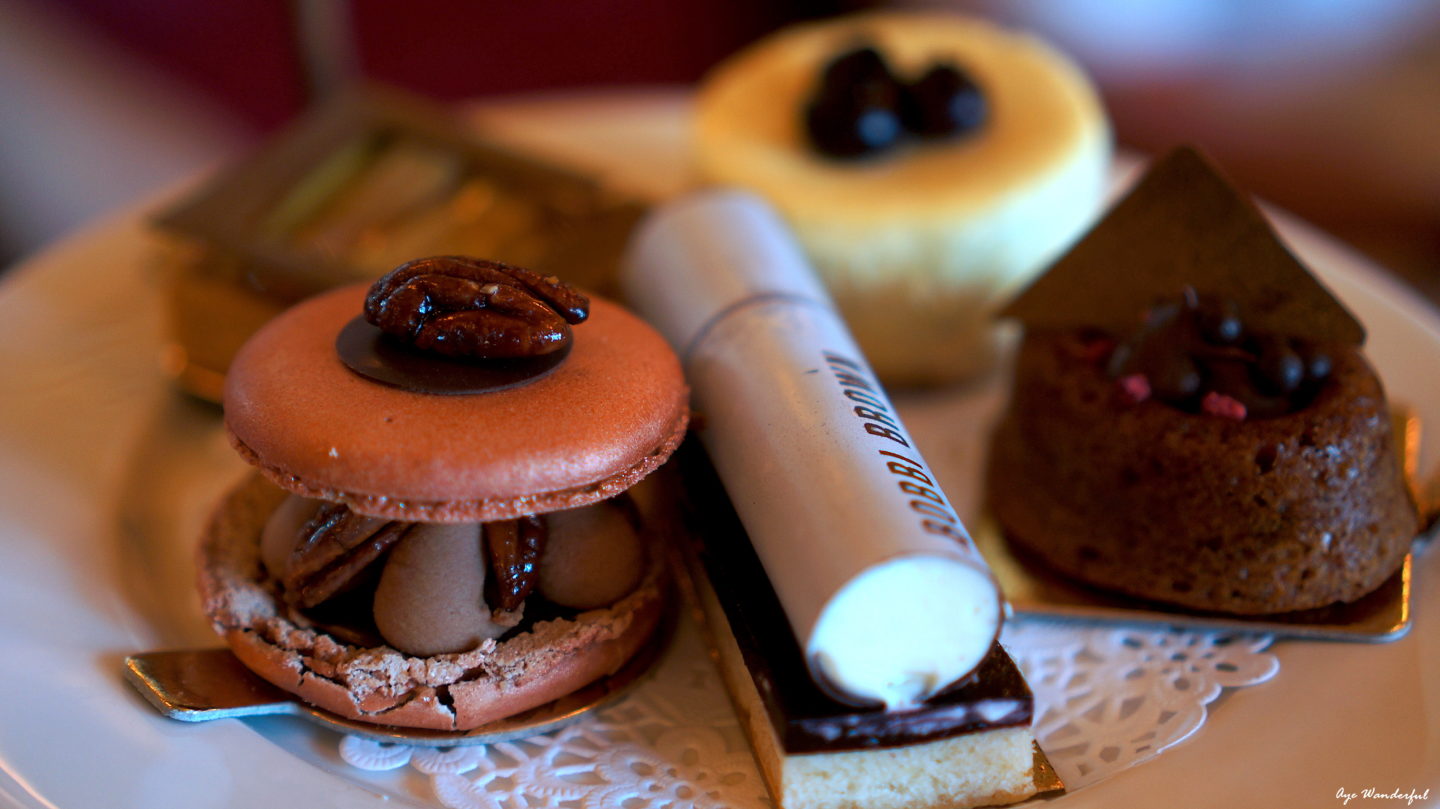 As we refilled our cups with tea and made our way through the scrumptious cakes, scones and sandwiches, little did we realise that we spent 4 hours talking to each other. That was one leisurely afternoon tea! 😀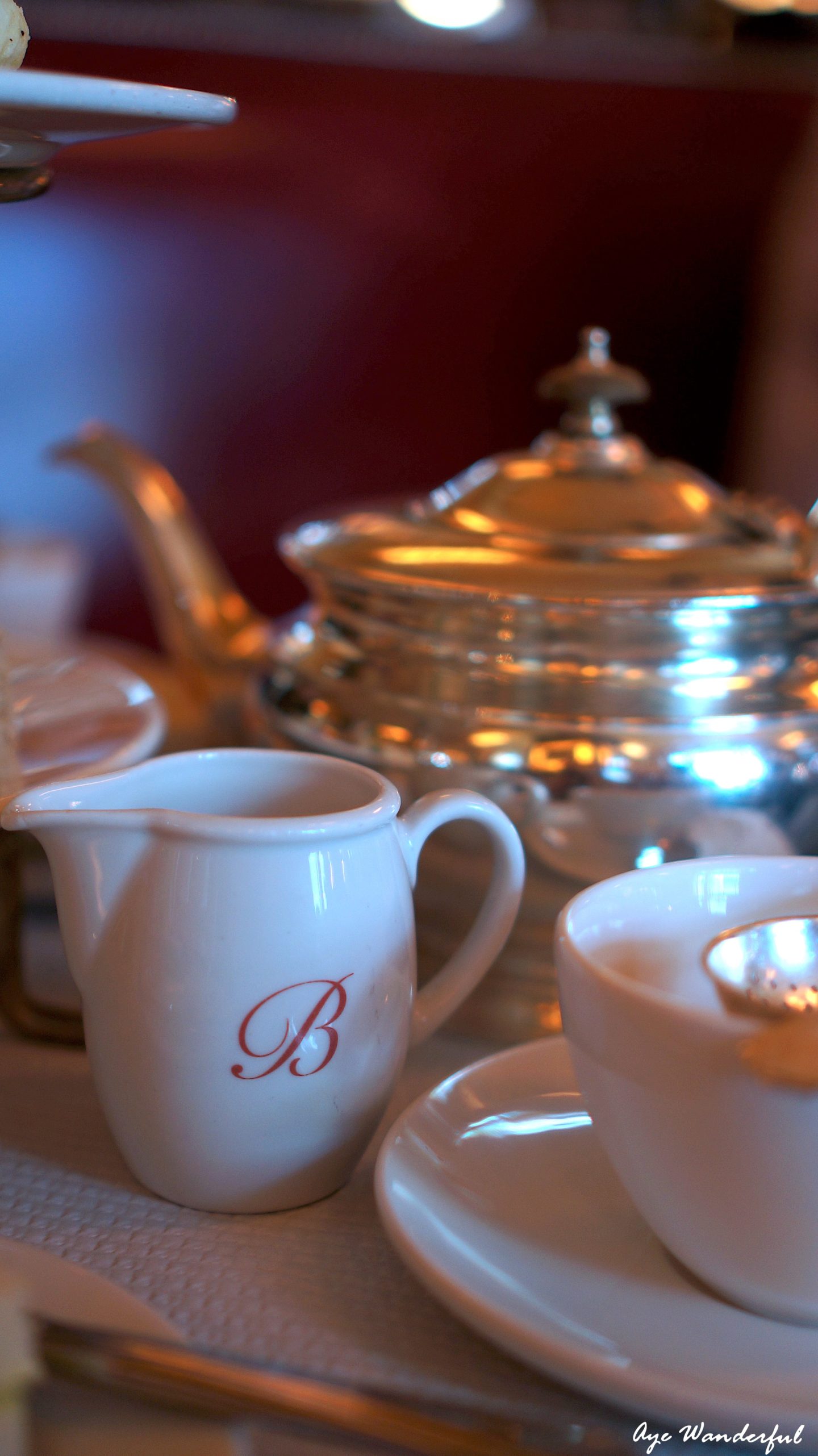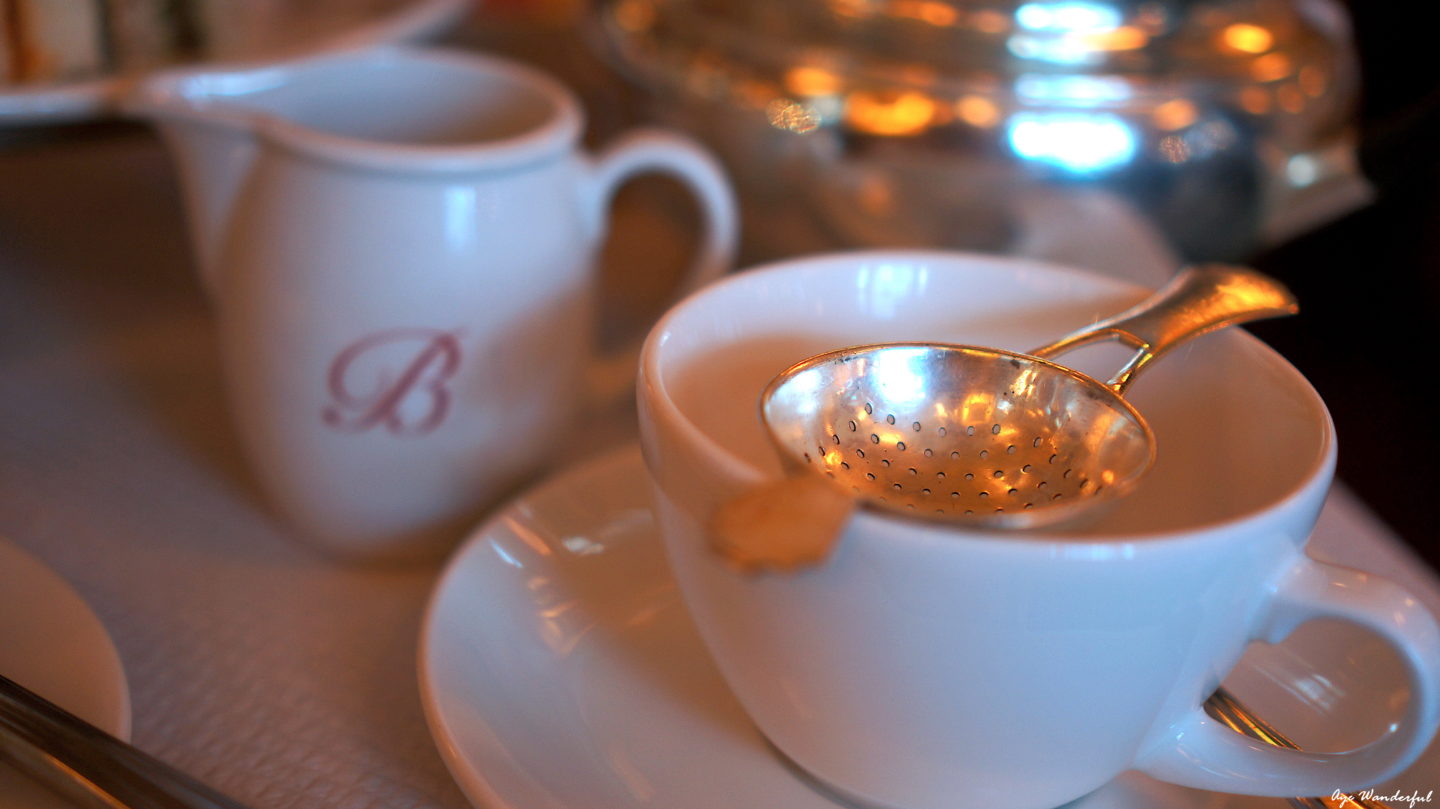 Some might find an afternoon tea a little too fancy but I loved the elegance and celebratory style that is attached to what could be otherwise be a regular hour with a regular cuppa. I completely enjoyed my first Afternoon tea experience and looking forward to more!
You can find more details about the Bobbi Brown Afternoon Tea at Balthazar here. For more restaurant recommendations, click here.
Have you tried any fancy Afternoon Tea? Do you have a favourite to recommend?
Pin it for later!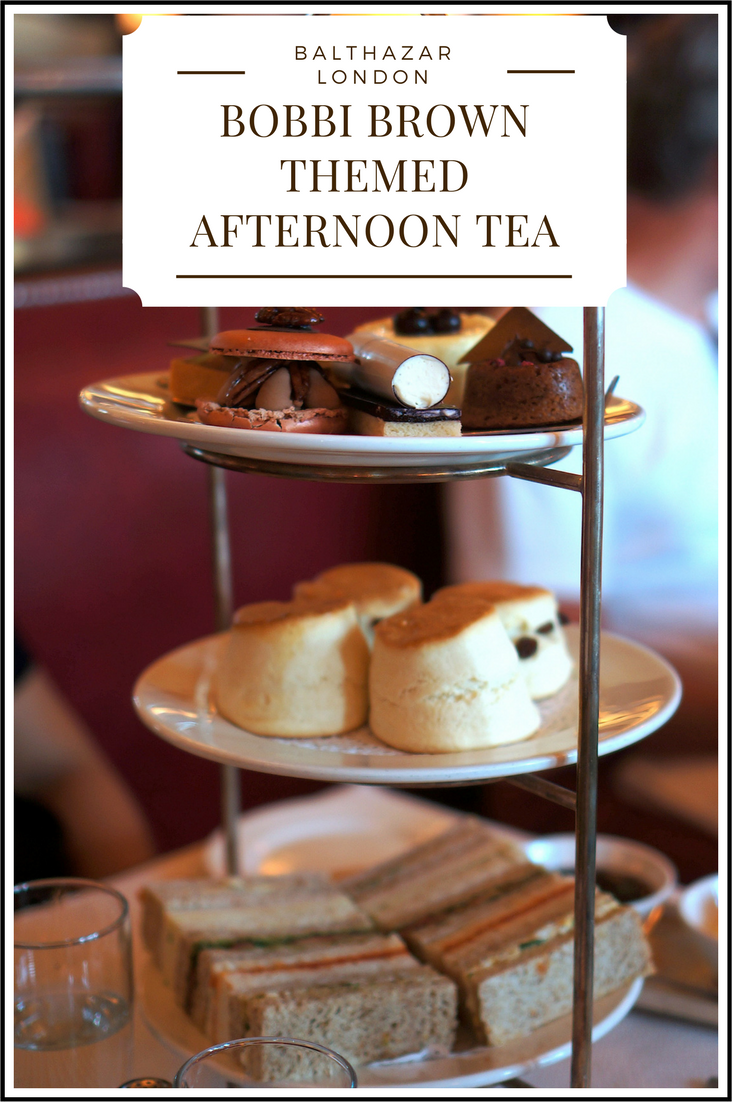 Cheers,
Ameeta xx
Cheers, Ameeta xx