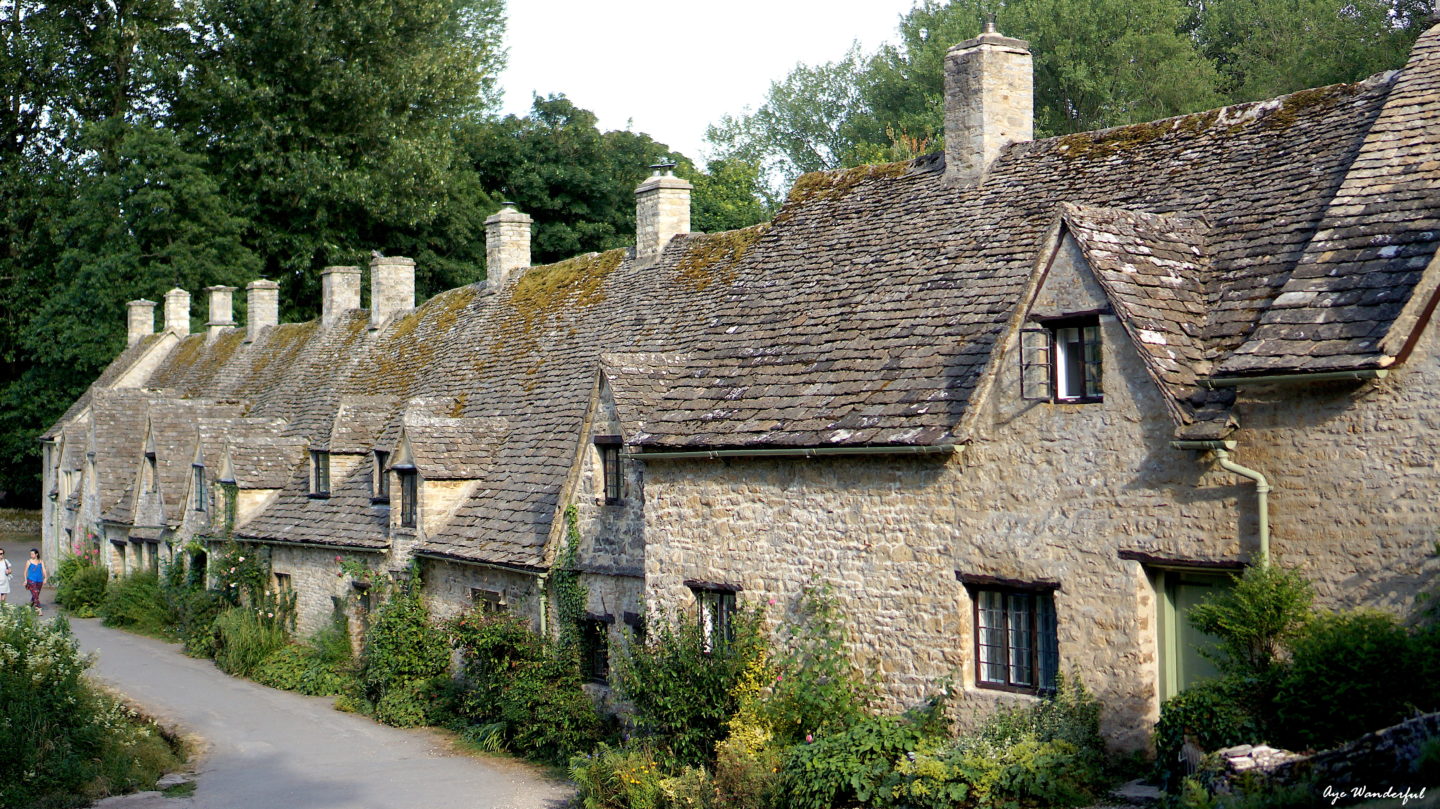 English countryside is unarguably beautiful and has no dearth of picture-postcard villages. The Cotswold region has some of my favourite villages and Mr AW and I often find myself making road trips there from London, the most recent one being our Bibury day trip.
Getting There
The easiest way to reach Bibury from London is by car and takes around 2 to 2.5 hours. If you need public transport then be aware that it is not the easiest and you should consider joining a tour.
Exploring Bibury
After parking our car, we set on foot to explore the sleepy little village of Bibury. Our starting point was this quintessential British red telephone booth and the little lane right by it.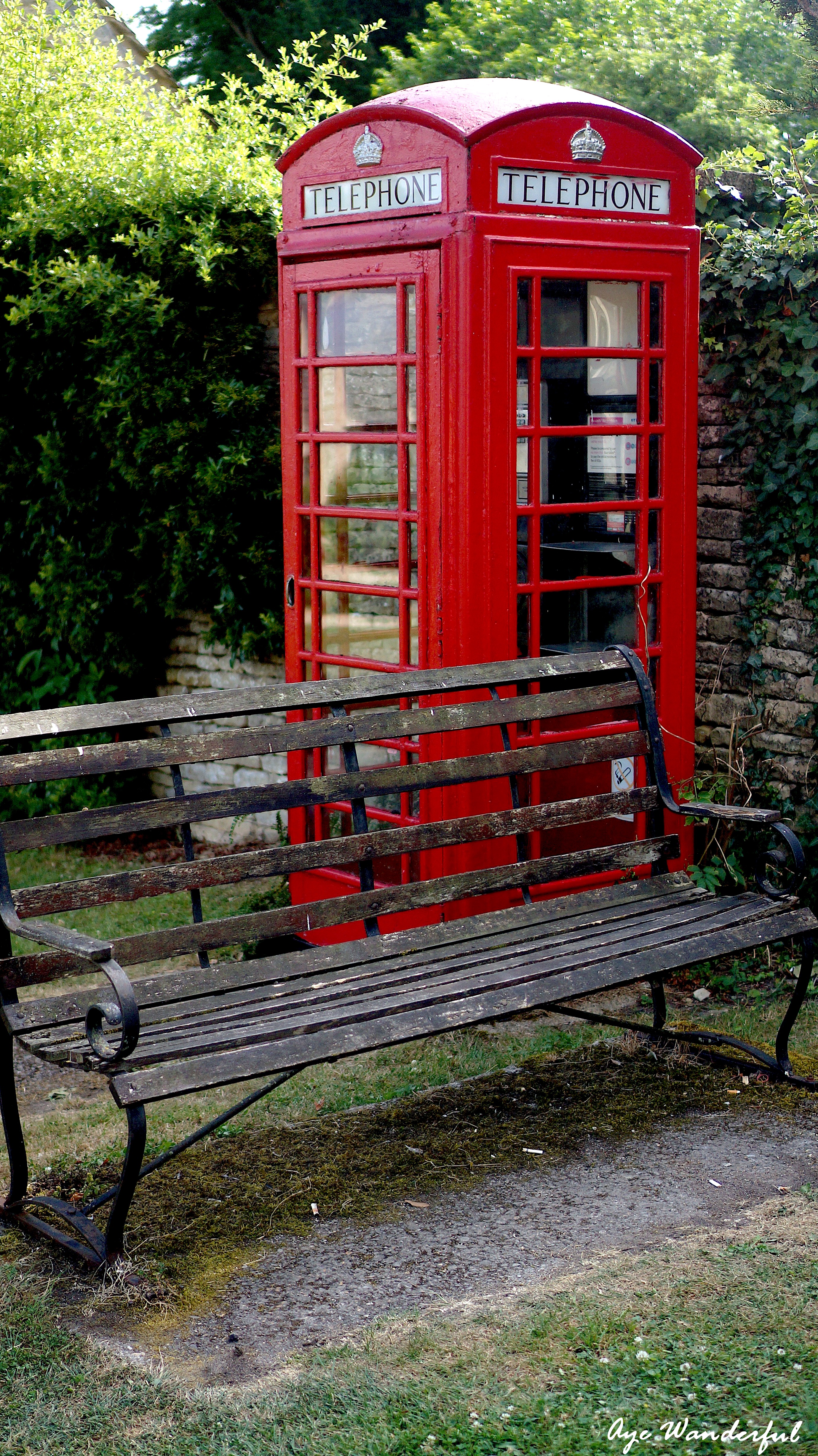 We immediately start seeing the rich honey-coloured limestone houses that are such a distinctive feature of the Cotswold.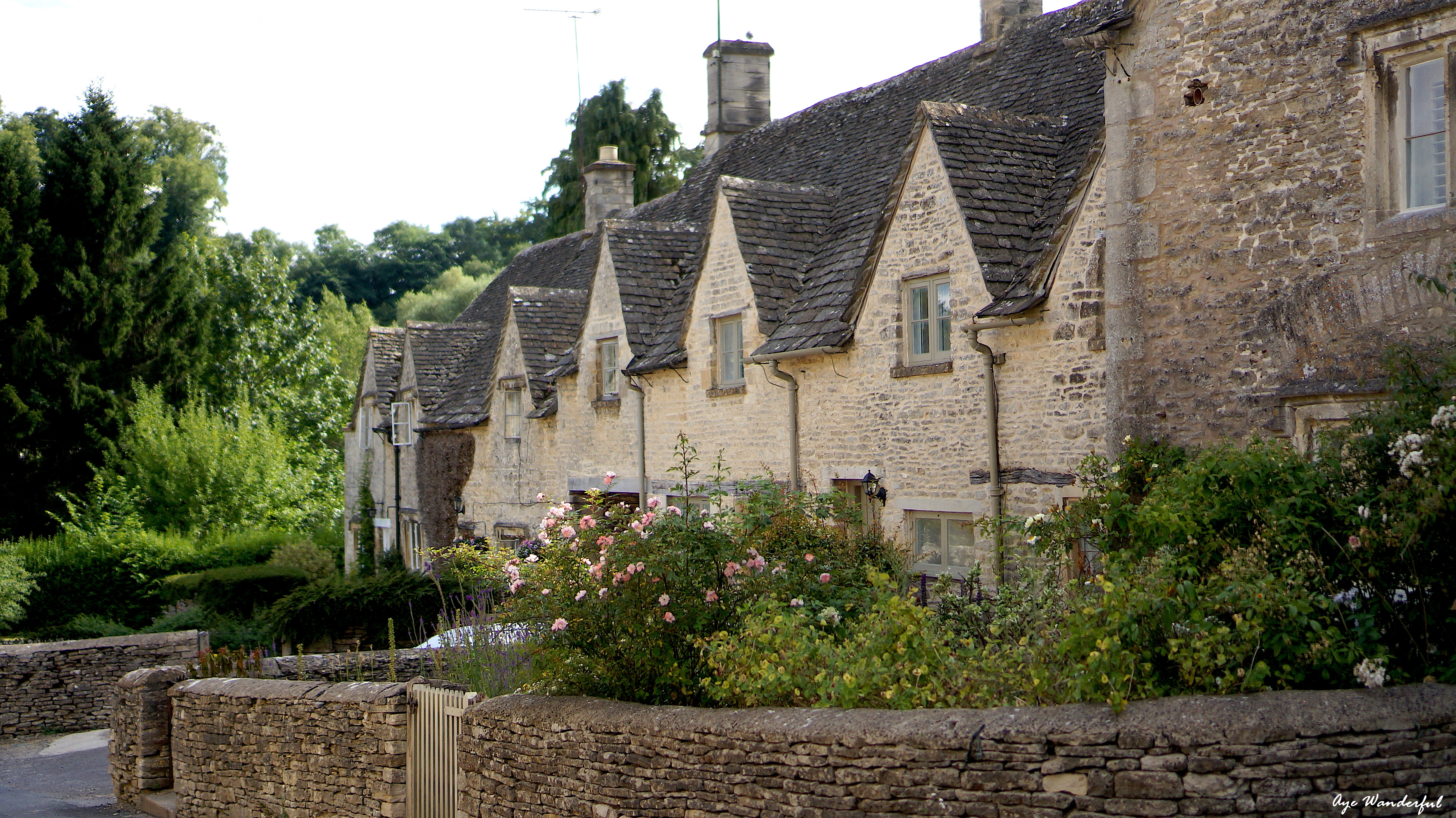 As we continued walking the winding single lane (Church Road), I was delighted to see one of my favourite village scenes – little unmanned pop-ups that sell homemade or homegrown things and rely on your honesty to put the money in the jar. How sweet is that?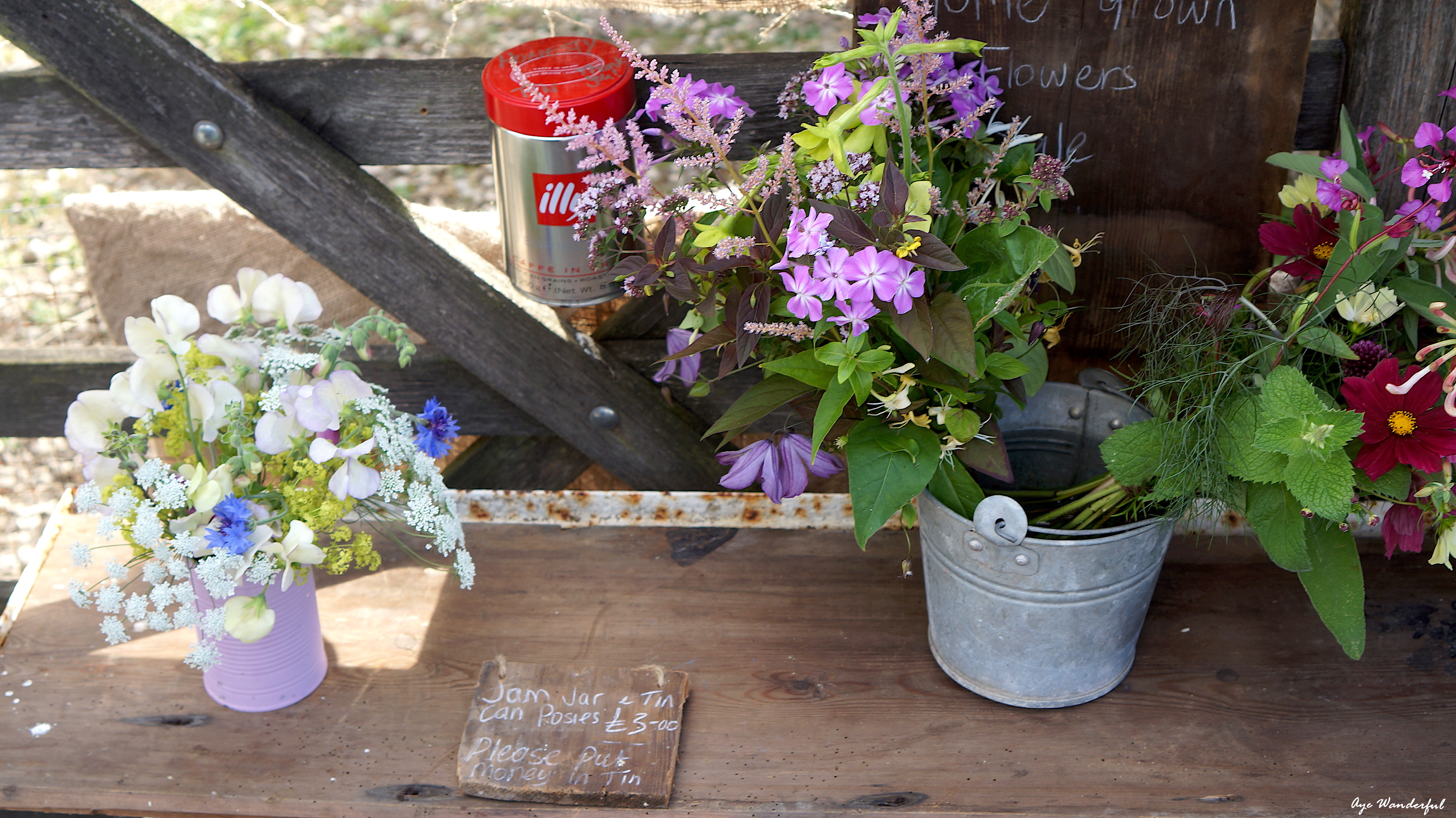 In a few minutes, we were walking parallel to the River Coln. It was lined with pretty pink flowers and in some places had some steps that led down to the river. To complete this gorgeous picture, there is a rustic bridge across it and getting a photograph there with no one else needed patience and time 😉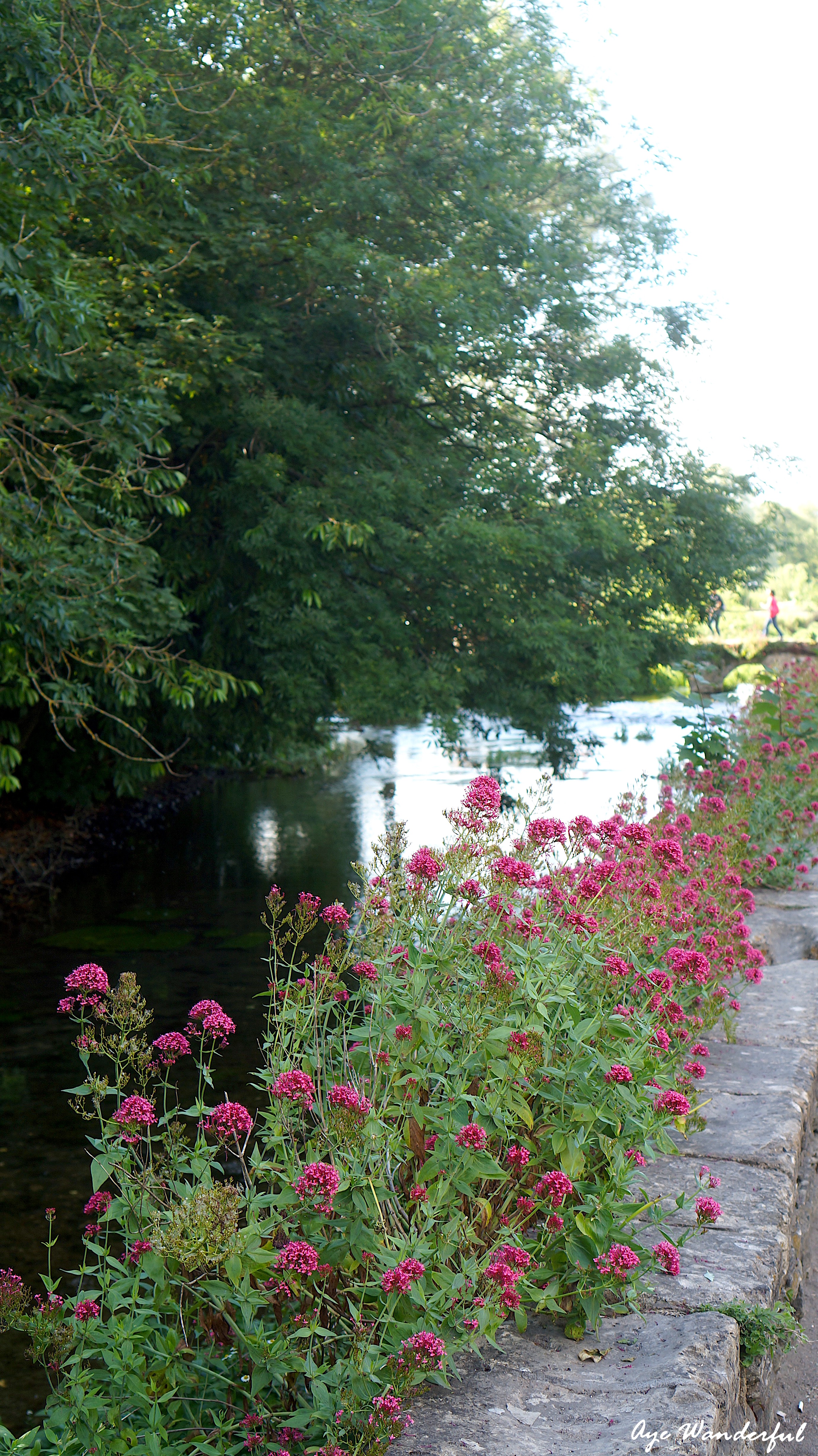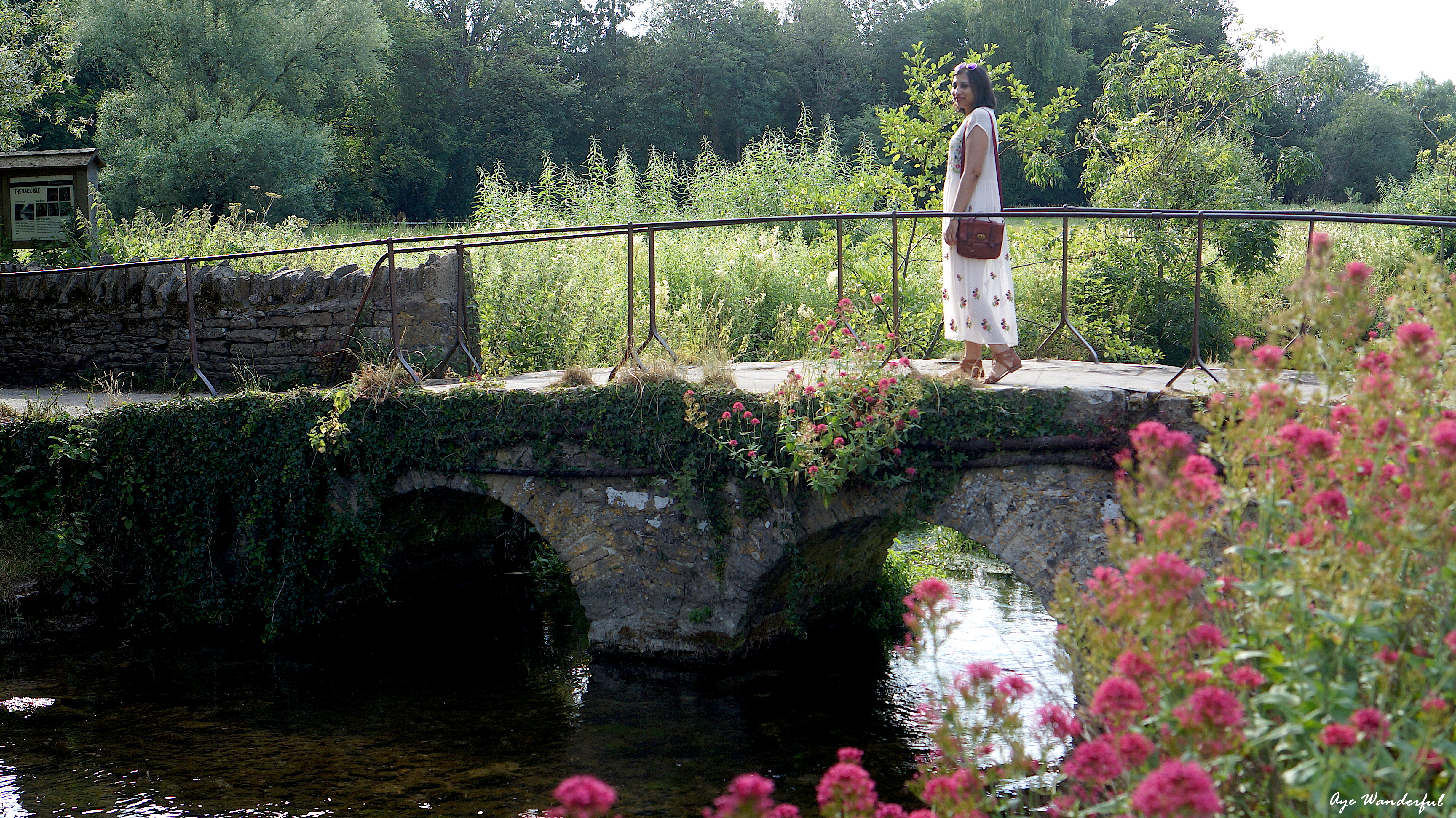 We turned left on the bridge towards Arlington Row, quite possibly the prettiest street in England and most certainly the prettiest I have seen.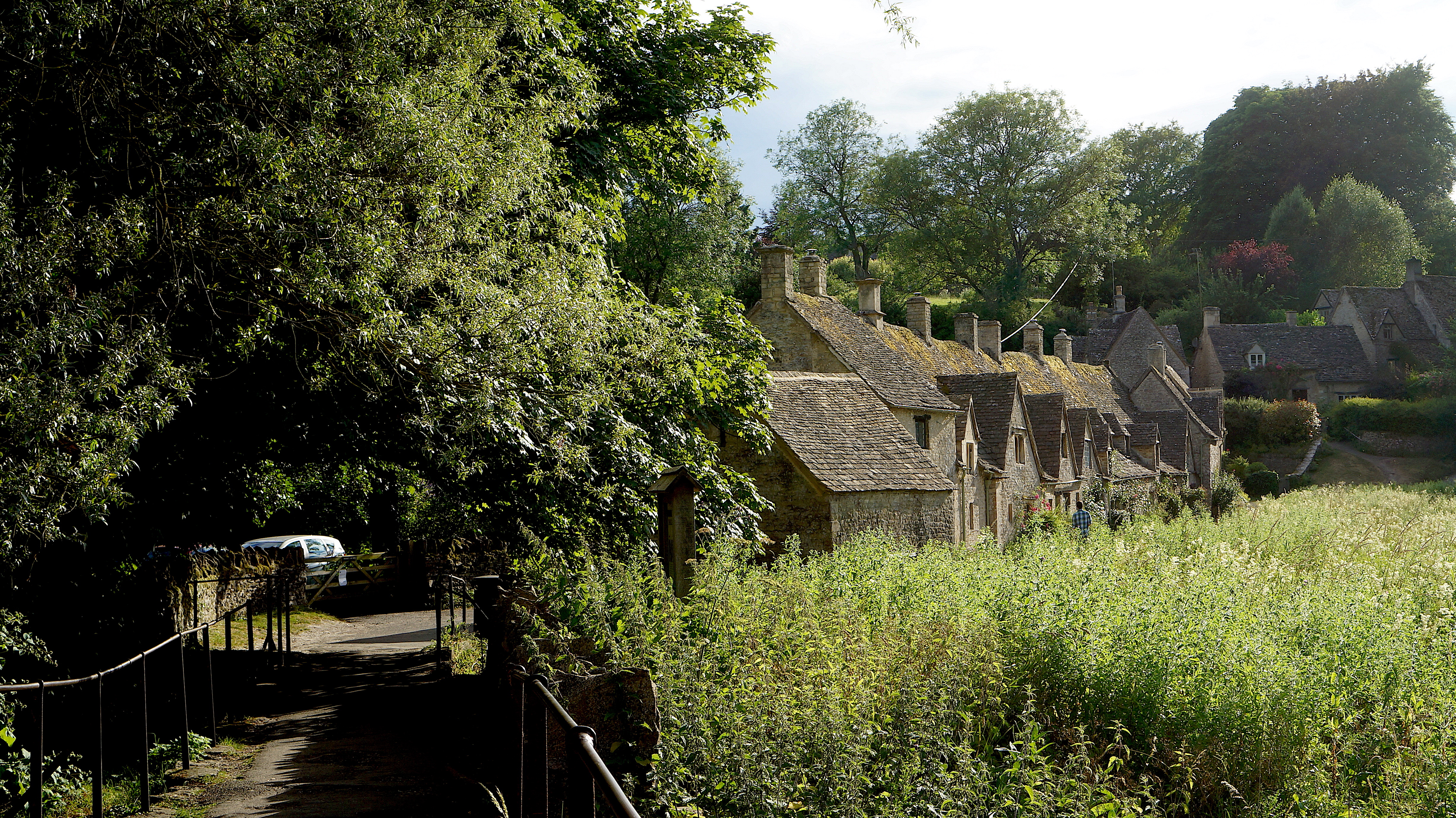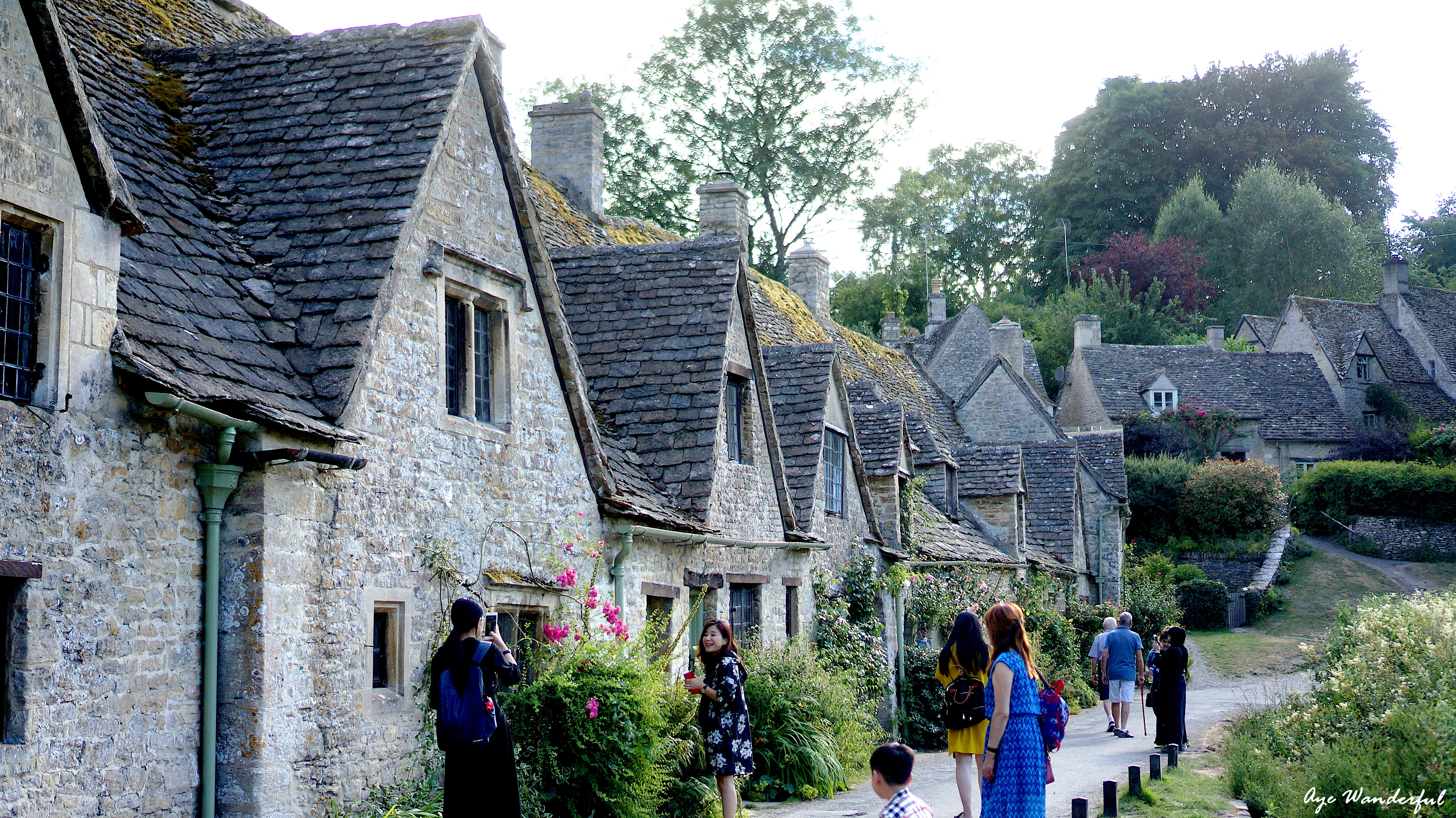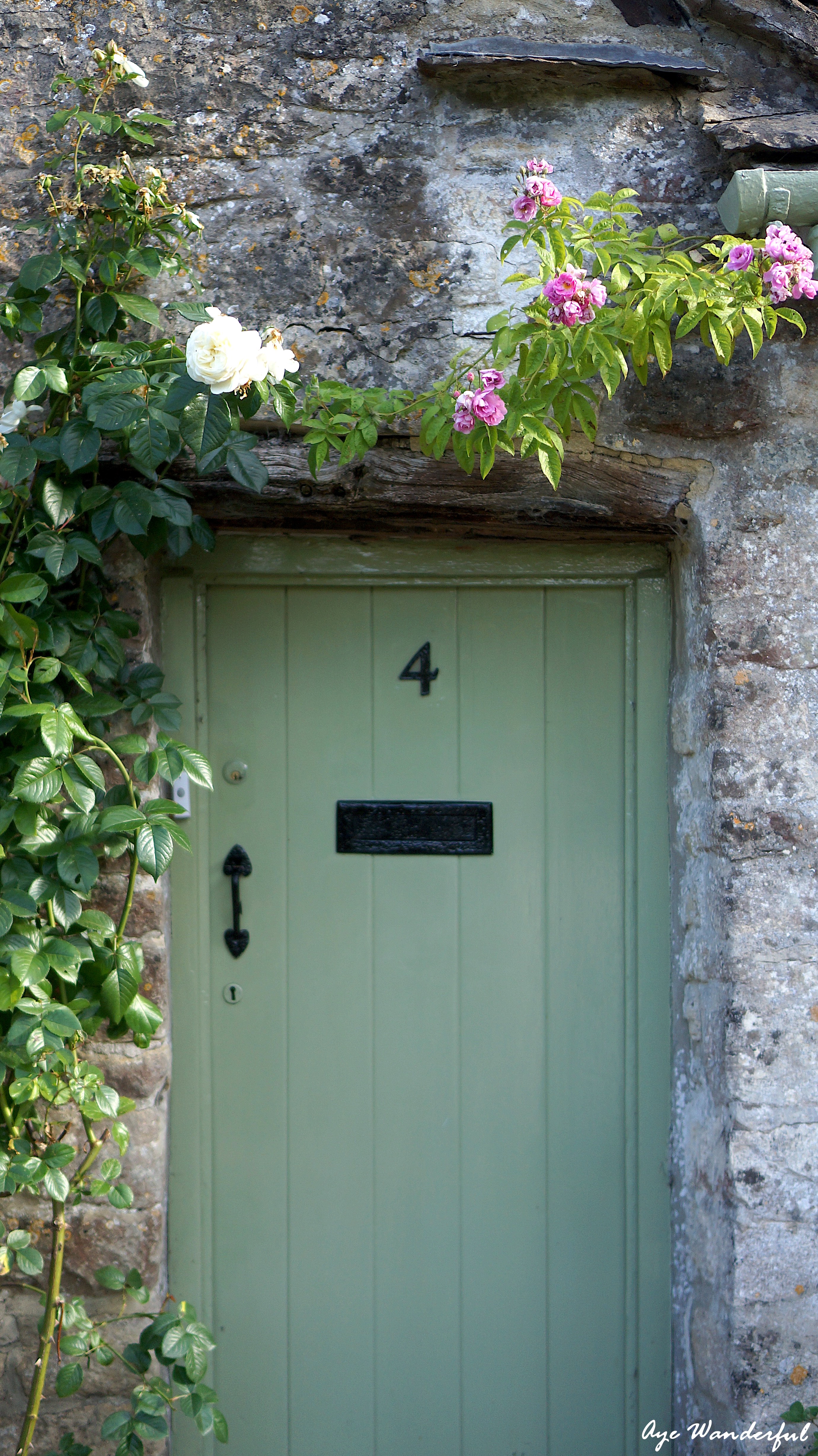 We spent a few minutes admiring the row of idyllic cottages, wondering who lived there and wishing it was us 😀 After clicking umpteen pictures, we turned right into a little path through the woods.
We completed the circular path to join the River Coln again and to see the Arlington Row cottages from across the fields.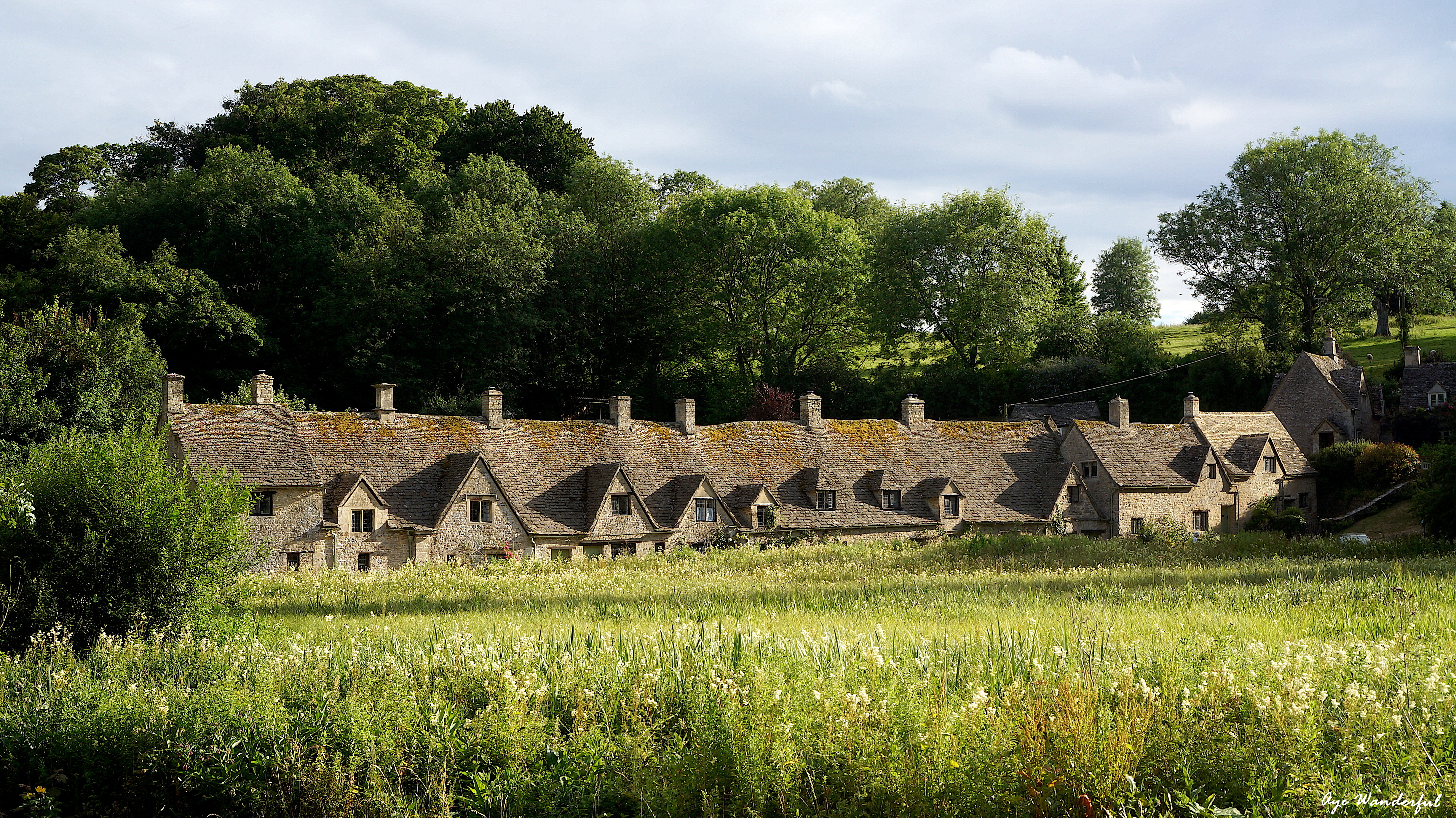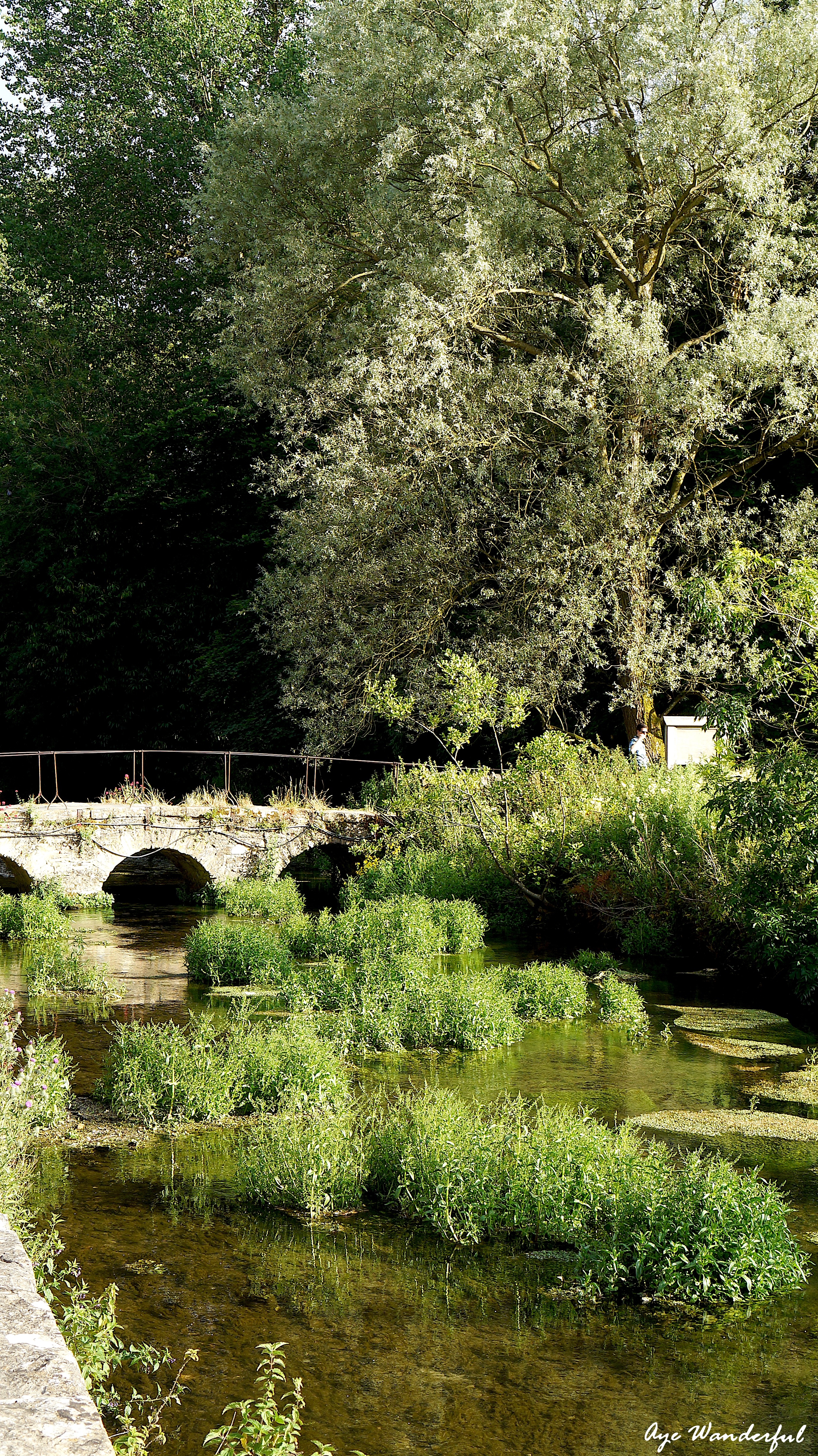 No day trip to a rural English village is complete without stopping at a local tea room. So, we promptly sat for some tea and delicious homemade cakes at the William Morris Tea Room finishing just in time when they were ready to close.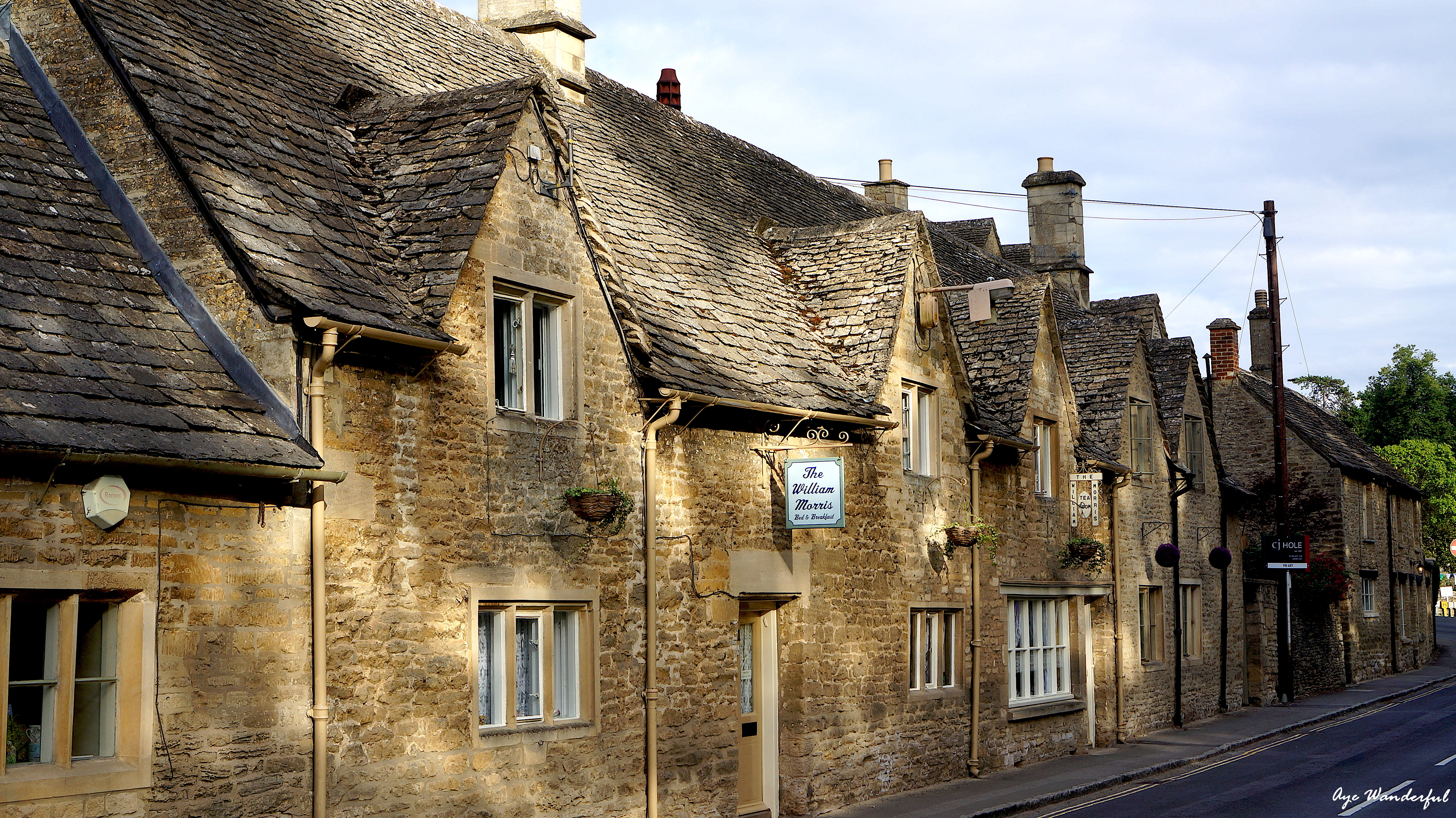 If you ever need a break from London city life, Bibury is a pleasant day trip option. You don't need a checklist at all! Just enjoy the road trip and a gentle stroll through this picture-postcard village. I can vouch that it is one of the prettiest English villages and you will not be disappointed.
Want to combine your Bibury day trip with more cute-as-a-button villages? You may want to check THIS out 🙂
I hope you enjoyed this post on my Bibury day trip. Have you been to Bibury? What are your favourite day trips from London? I'd love to know your thoughts in the comments below.
Pin for later!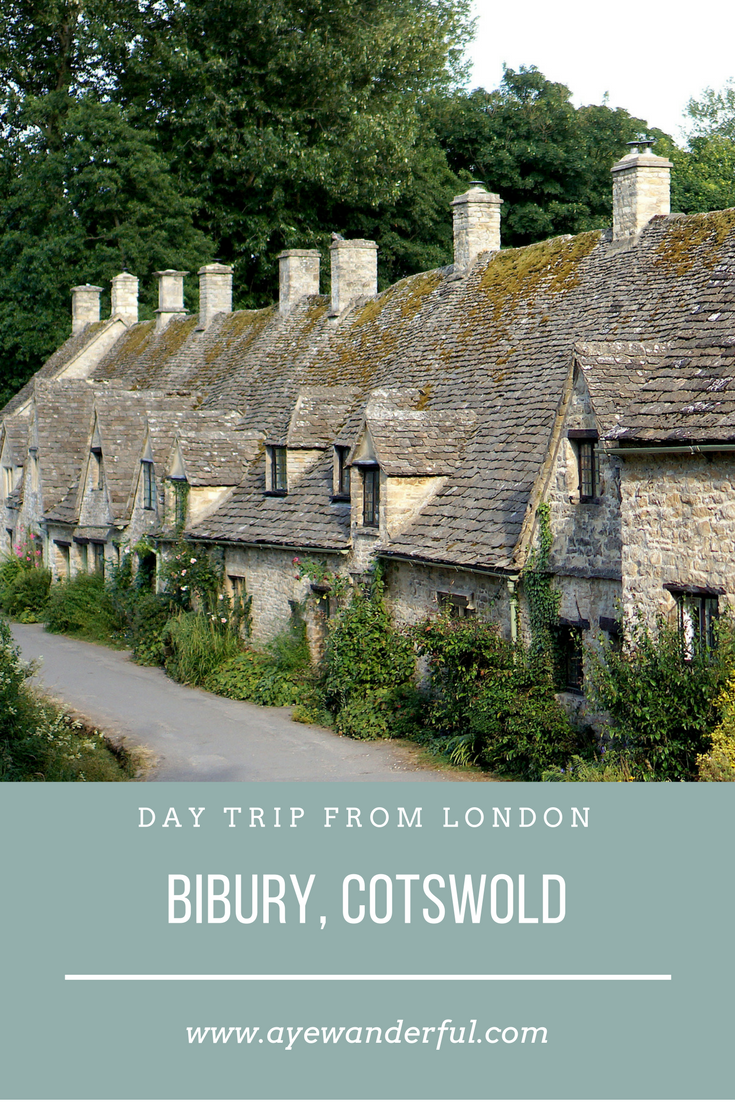 Cheers,
Ameeta xx