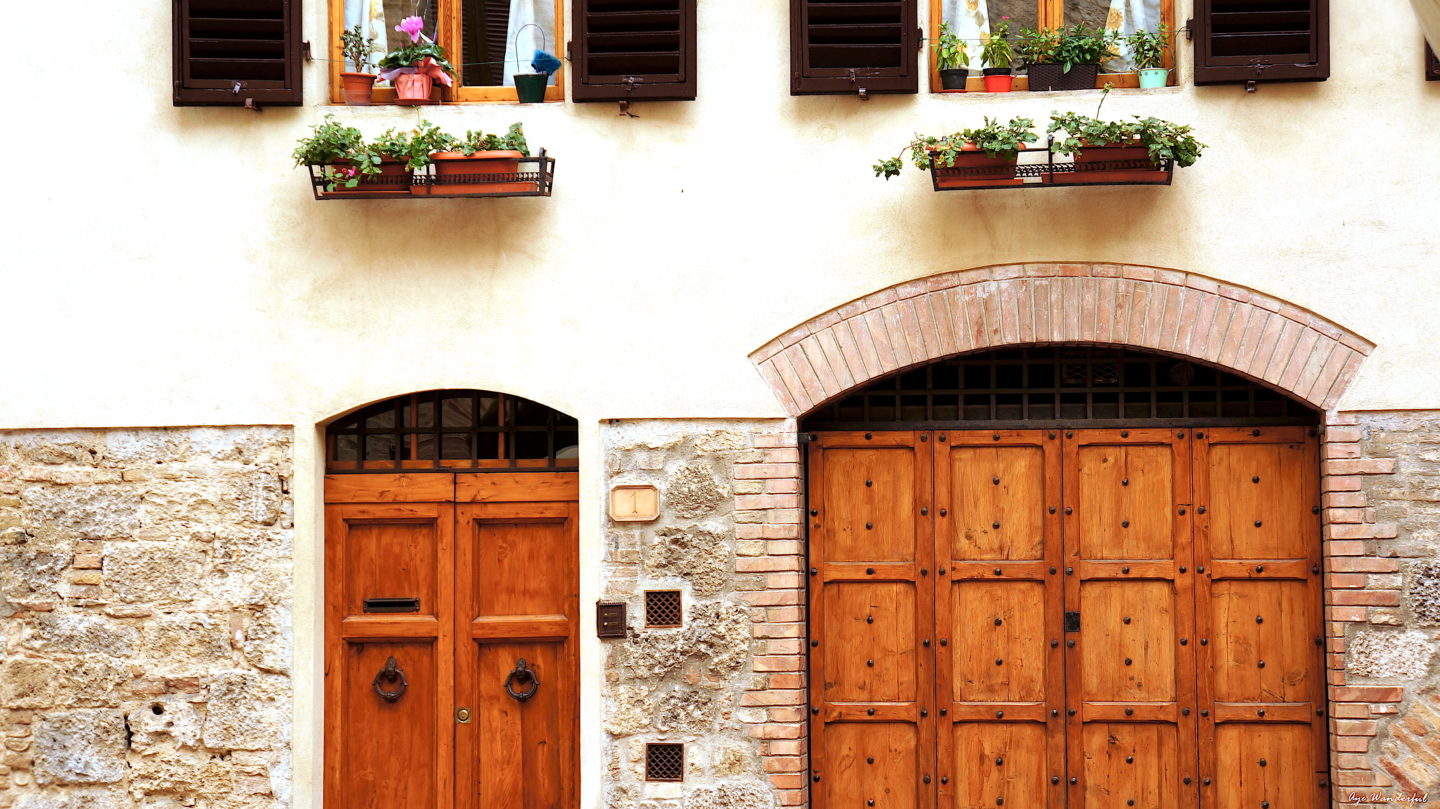 Tuscany is famous for its stunning art and culture, beautiful landscape, delicious food and some of the best Italian wine regions. It is also known for its historic walled towns, and one such town is San Gimignano. A medieval town, around an hour each from Florence and Siena, San Gimignano is a wonderful day trip option in Tuscany and a UNESCO World Heritage Site.

How to spend a day in San Gimignano
When you approach San Gimignano (pronounced: san jee mee Nyah noh), the first thing that will catch your eye are tall towers jutting into the sky. San Gimignano was like the Manhattan of the Medieval Times; its tall towers created a skyline that was unmatched during that era. The resident noble and merchant families built these towers to show off how wealthy they were and some of these towers are still standing today.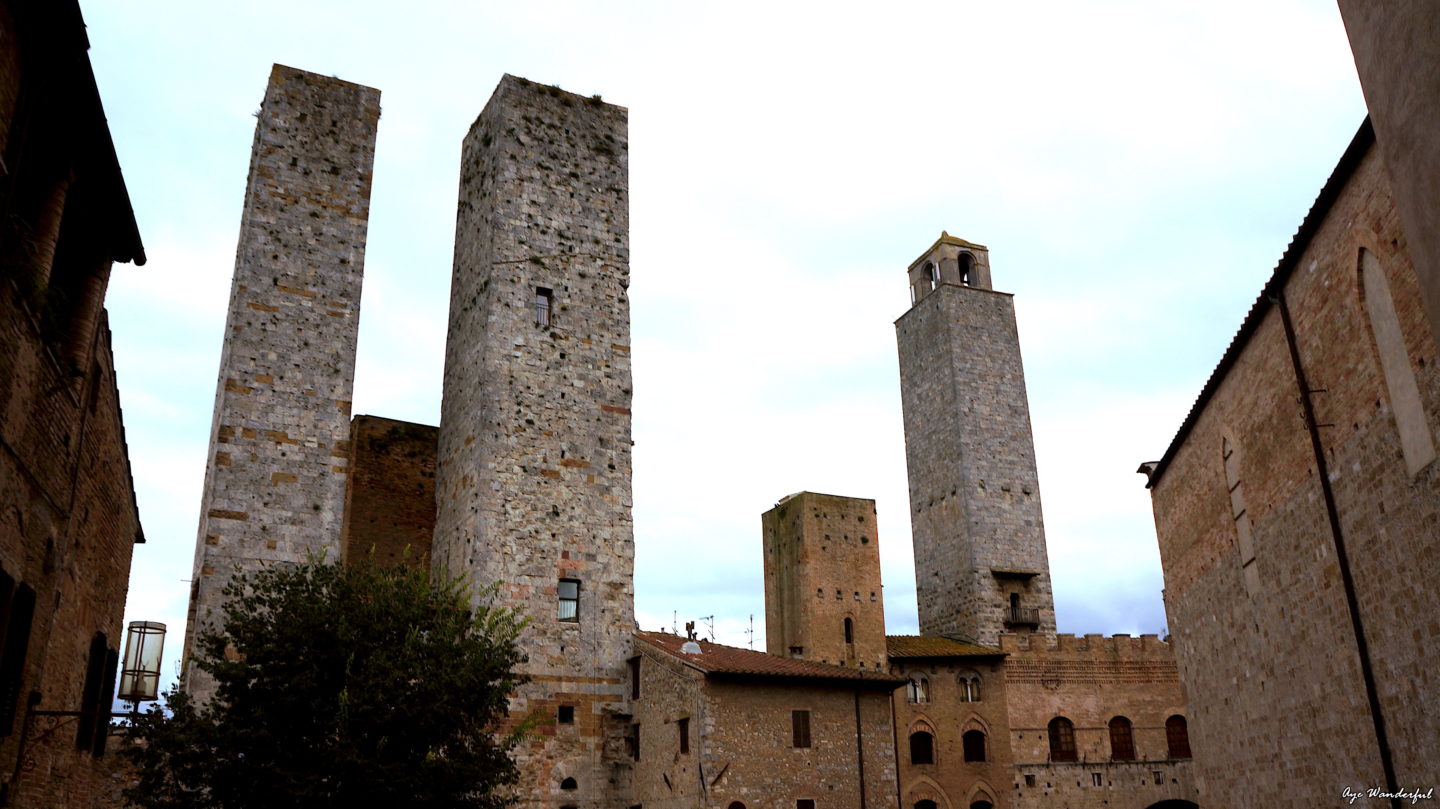 Getting there:
By car:
From Florence, take the motorway towards Siena, exit at Poggibonsi and follow signs to San Gimignano.
From Siena, take the motorway towards Florence, exit at Poggibonsi and follow signs to San Gimignano. You will need to park outside the city walls.
By bus:
From Florence, take bus 131 from Busitalia SITA Nord Autostazione. You will need to change at Poggibonsi and get on bus 130 or 133 towards San Gimignano.
From Siena, take bus 130 from P.Za Gramsci to San Gimignano via Poggibonsi.
Things to do:
The beauty of San Gimignano is that there is no specific checklist to follow. As you enter the walled town through the gate at Via S. Giovanni, you will be transported into a sepia-toned world of rustic Tuscan charm. Browse the various shops that line the cobbled main streets and buy yourself a souvenir.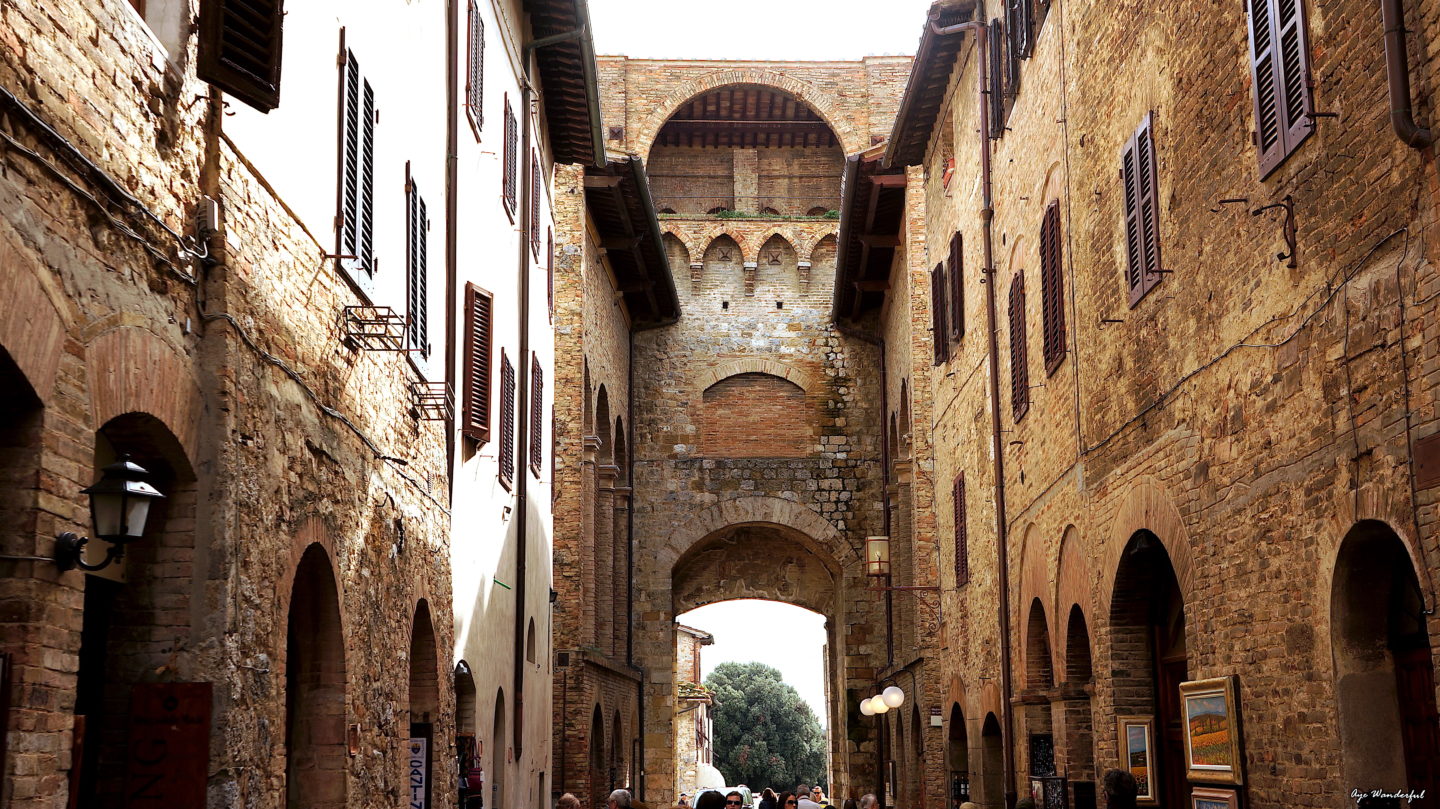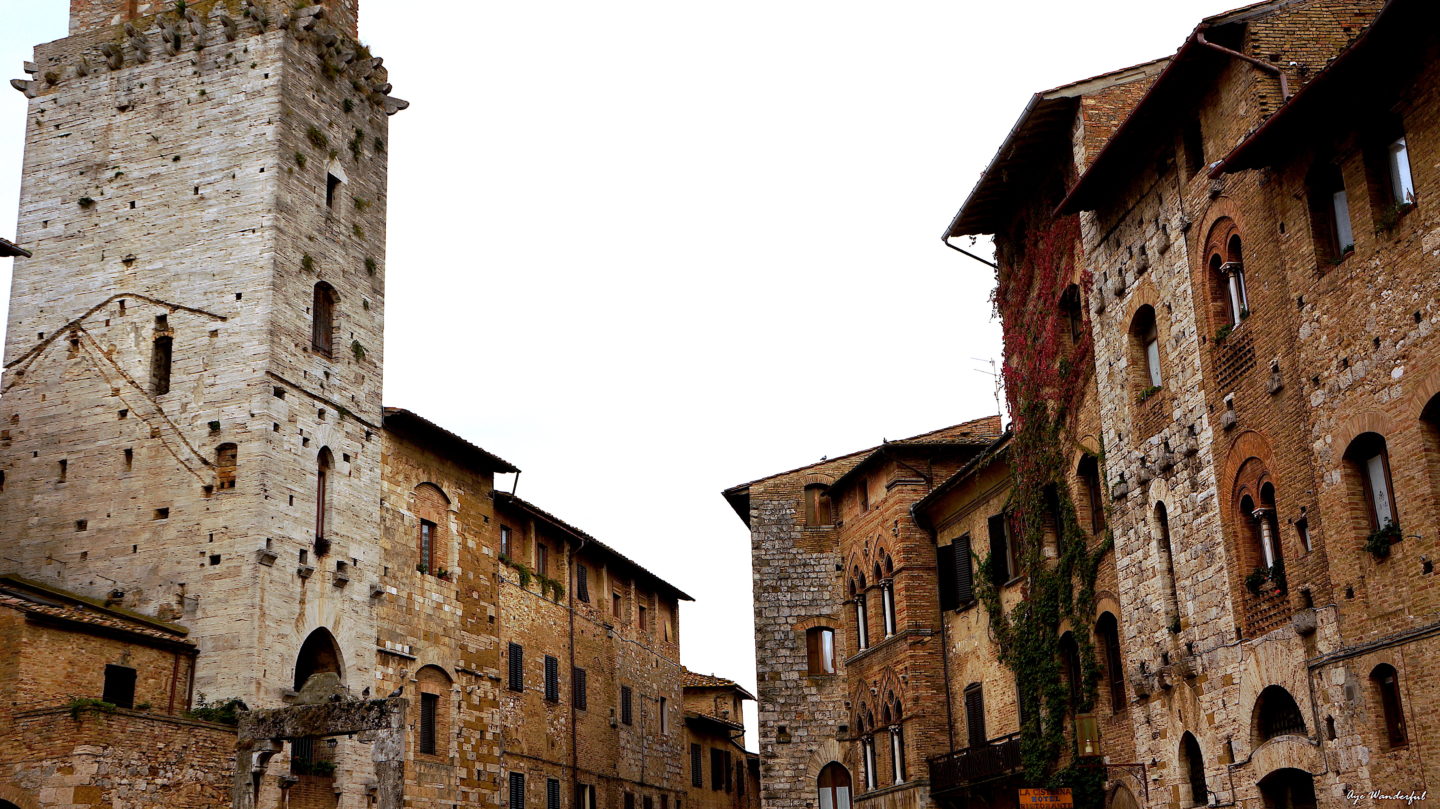 Move away from the main streets and get lost in the side alleys. Not only will you get glimpses of authenticity minus the tourist crowds but also have amazing photo opportunities (for Instagram, you know 😉 ).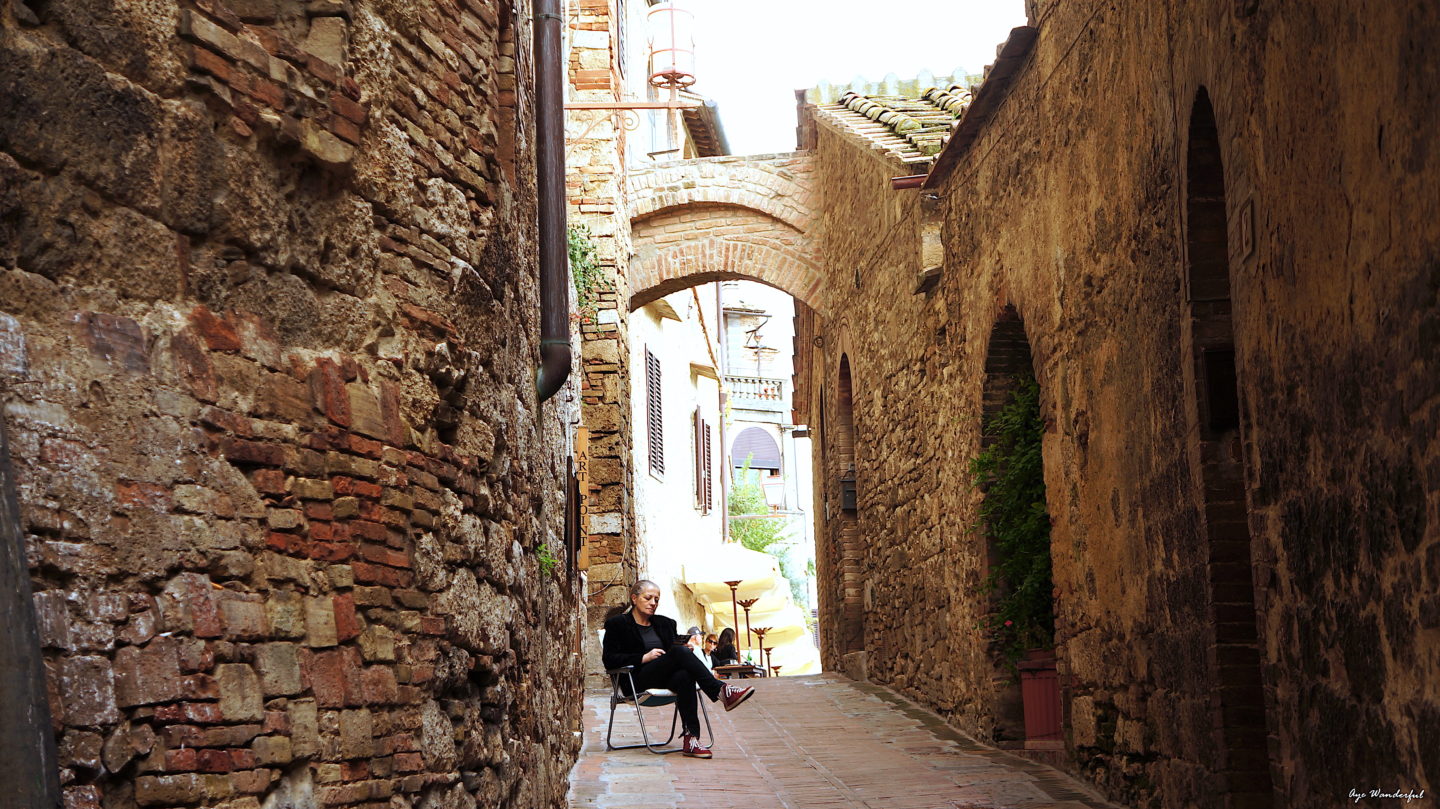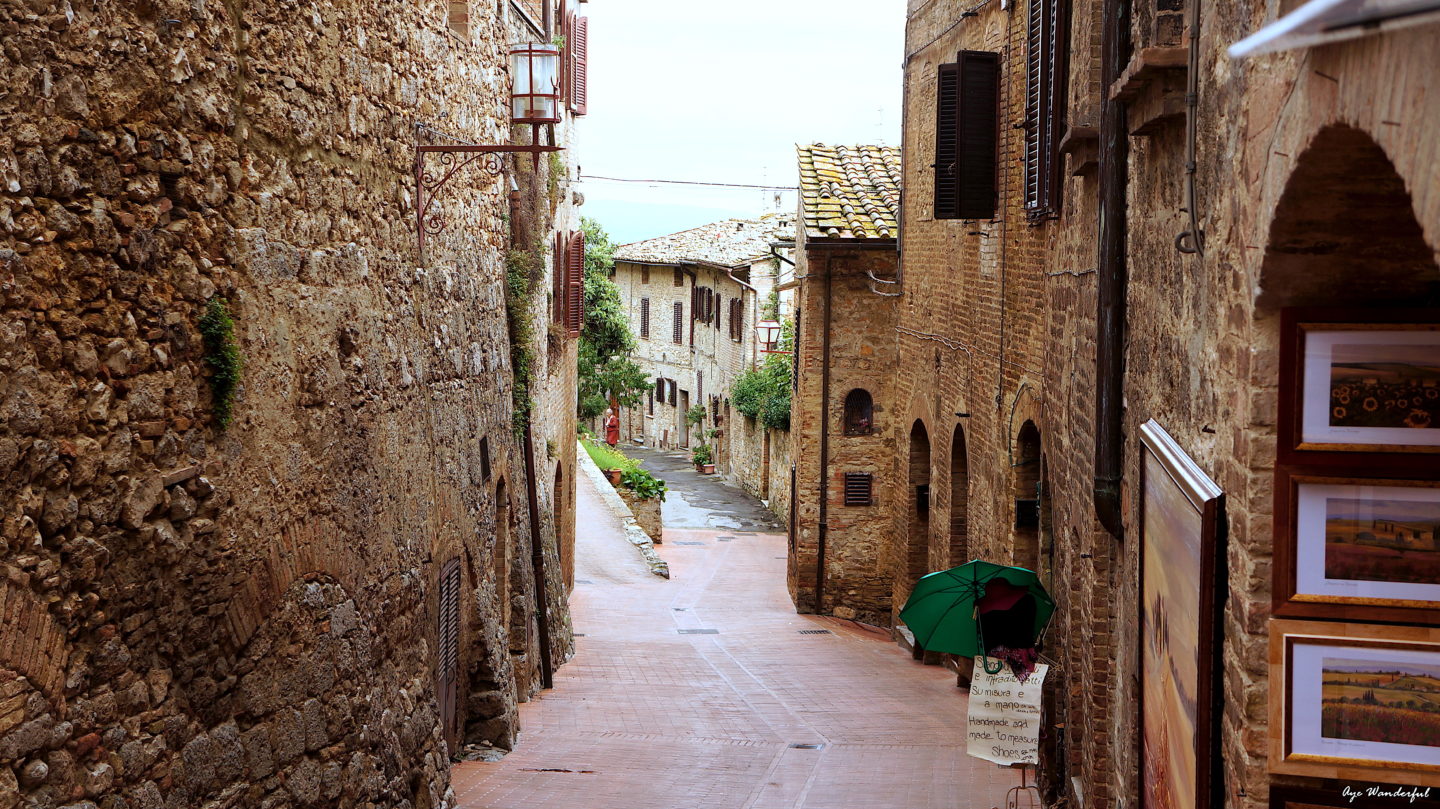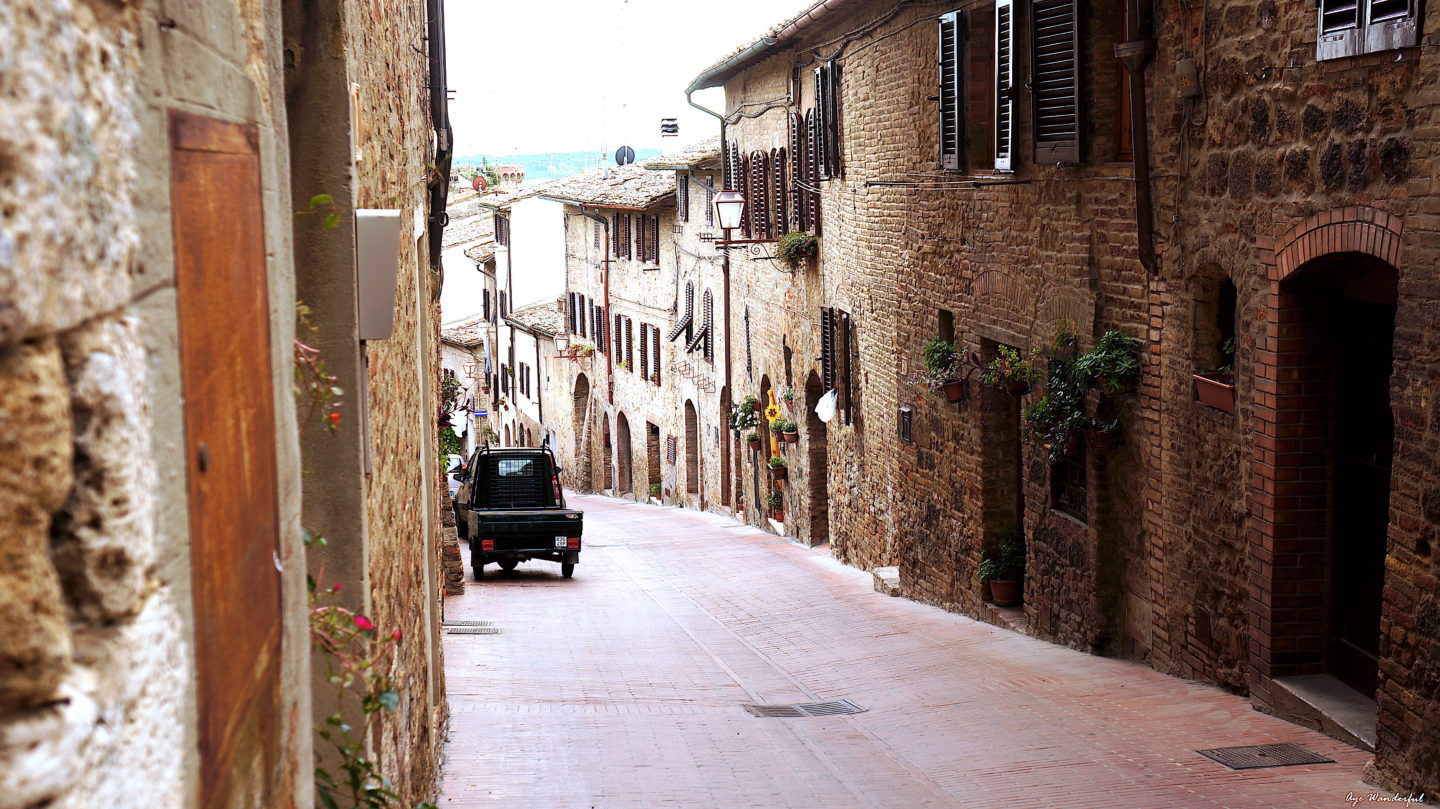 Climb Torre Gross, for a chance to be on top of the tallest and the only tower that is open to the public. You will be rewarded with breathtaking views of the rolling Tuscan countryside.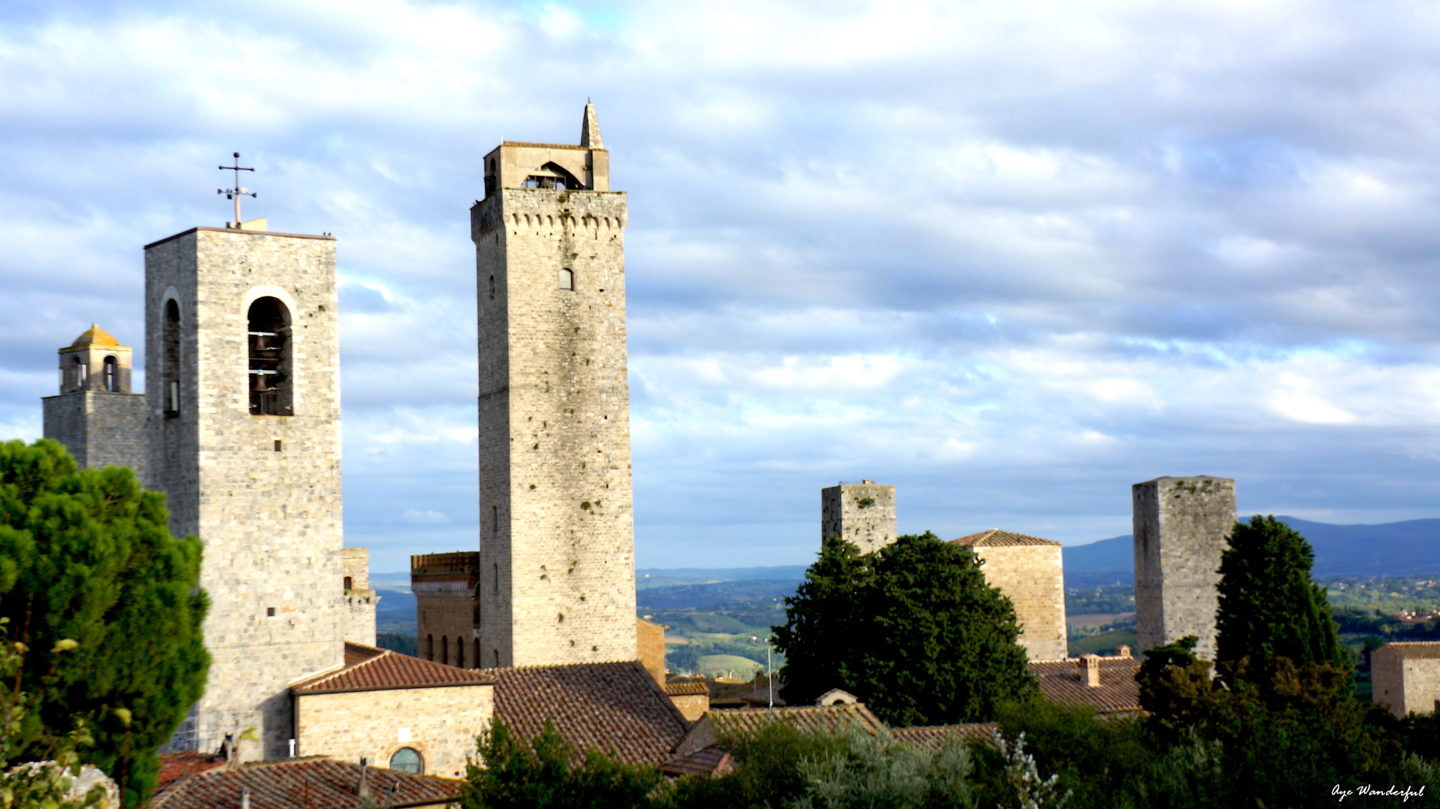 Perched on a hill, one can expect amazing views from San Gimignano, complete with the perfectly lined vineyards and rows of tall Tuscan Cypress trees that form such a classic landscape of Tuscany.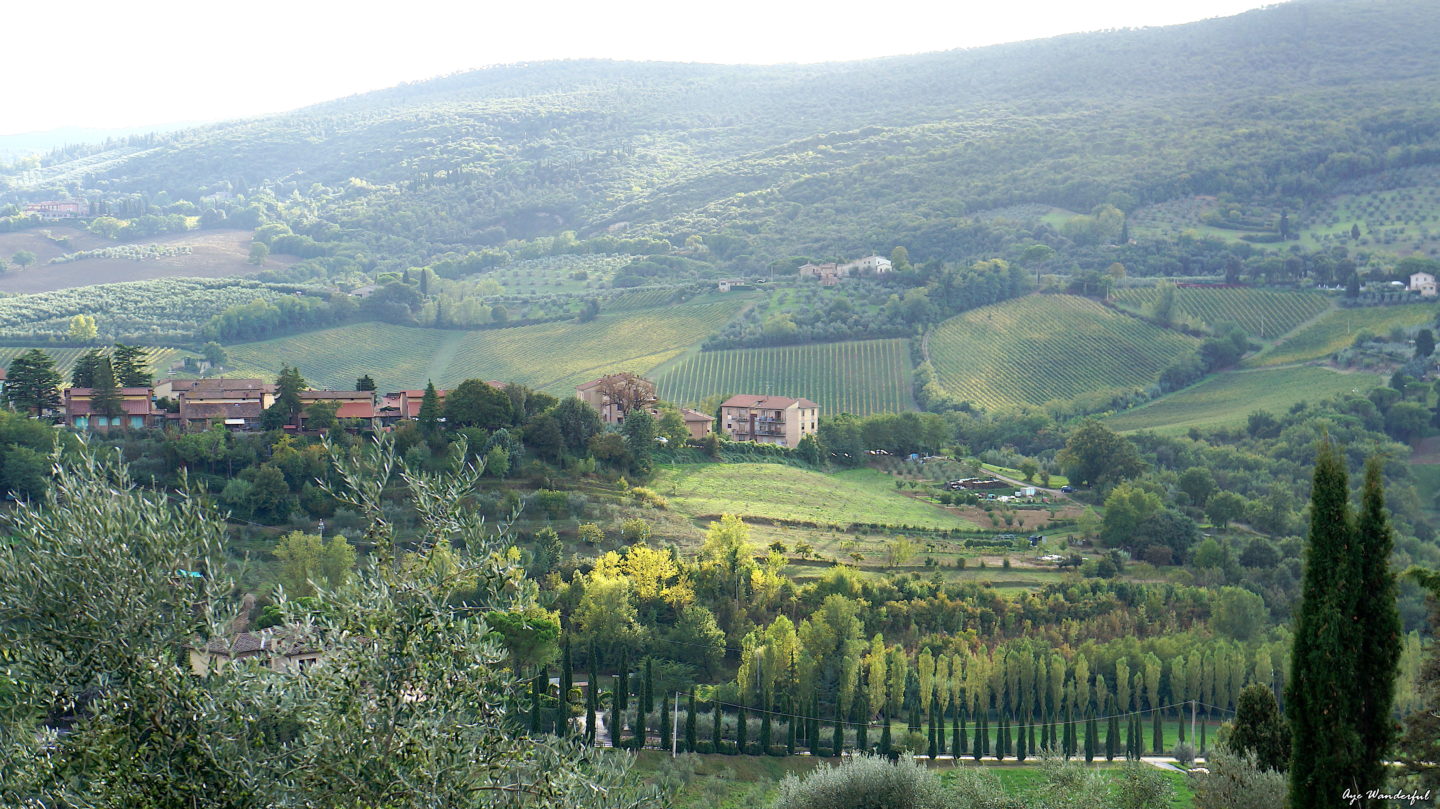 And of course, eat a gelato! Now this one is obvious, isn't it? It would be a crime to not eat a gelato in San Gimignano. Head straight to the Gelatria Dondoli in Piazza della Cisterna for the best gelato in town.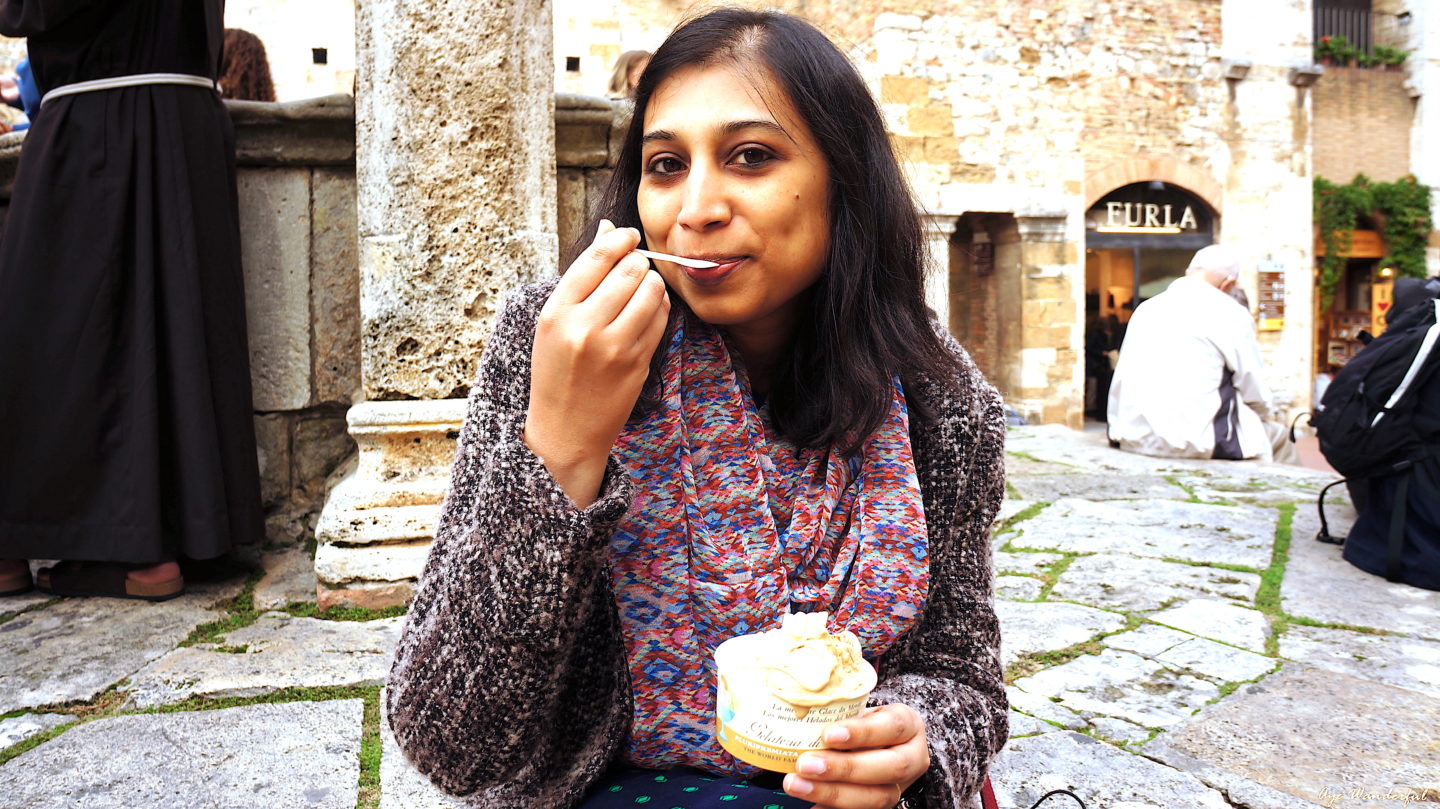 San Gimignano may be a very touristy place but its brimming with charm and well worth a visit as a day trip from Siena or Florence. I would highly recommend spending a day in San Gimignano and exploring this medieval Italian gem. Also, don't forget to read my post on a walking tour of Florence.
Like this post? Pin it for future!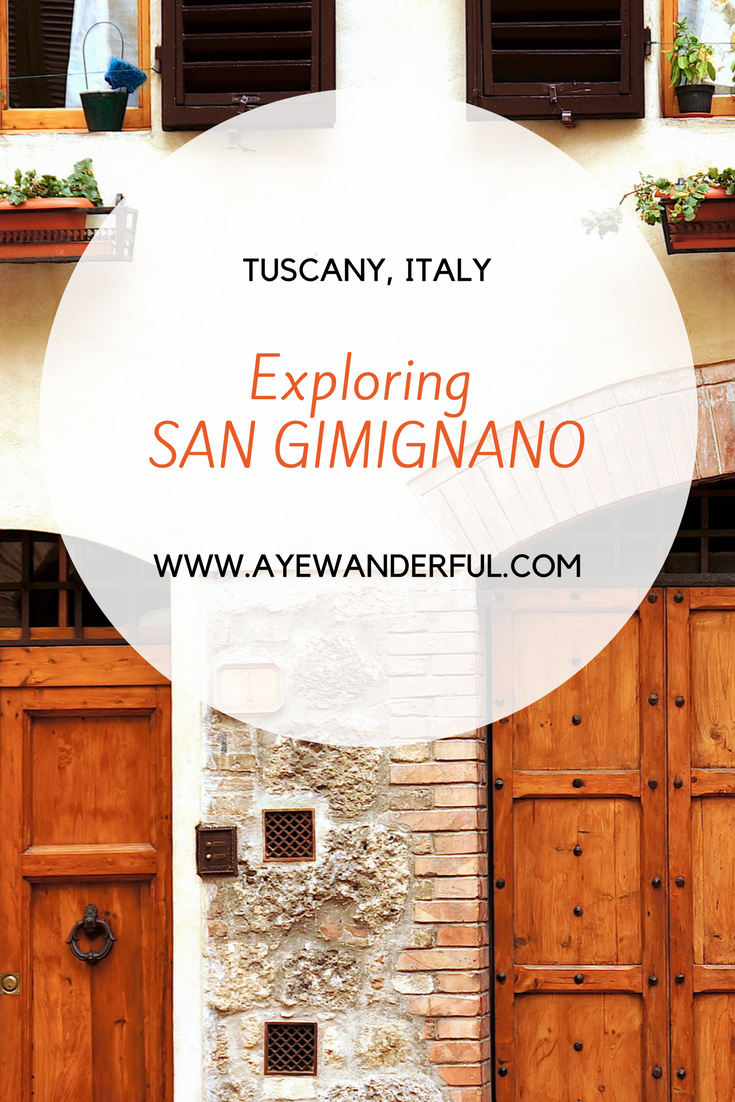 Have you been to San Gimignano? What are your favourite places to visit in Tuscany?
Cheers,
Ameeta xx
SaveSave
SaveSave
Cheers, Ameeta xx