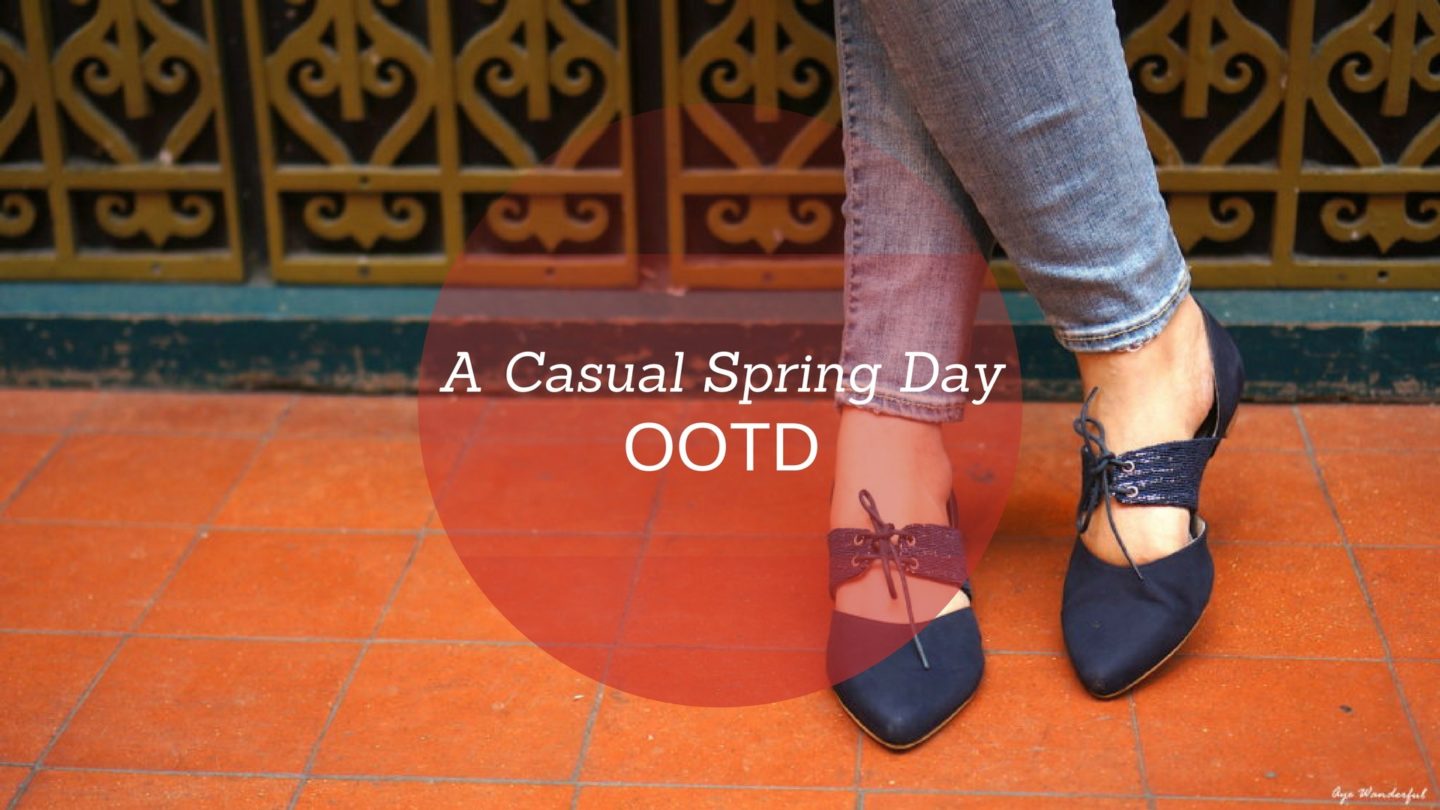 This week it sure feels like Spring is on its way. Here's a little casual spring day outfit post. Disclaimer: No jackets have been involved during the making of this post 😉
The weather has been milder lately, even sunny on a few days. Cherry blossom trees are blossoming and daffodils are making their way into my Instagram feed 😉 I am so ready to transition to my Spring wardrobe. My trench coat has seen the light of the day after months of hibernation. And I finally wore some footwear with NO socks! I mean, if that's not a sign of spring, then what is? 😀 Although I love my winter clothes – the comfy knits and the dresses and the black tights – I am ready for a change.
OOTD details
I recently bought a blushed pink (yes, again!) Crepe shirt from French Connection which I absolutely adore. It's in a very high quality, softest material possible and feels very light on the skin. Add to that the loose fit, which makes it such an easy-breezy piece to wear in spring and take it into summer as well. Warning – it can crush easily!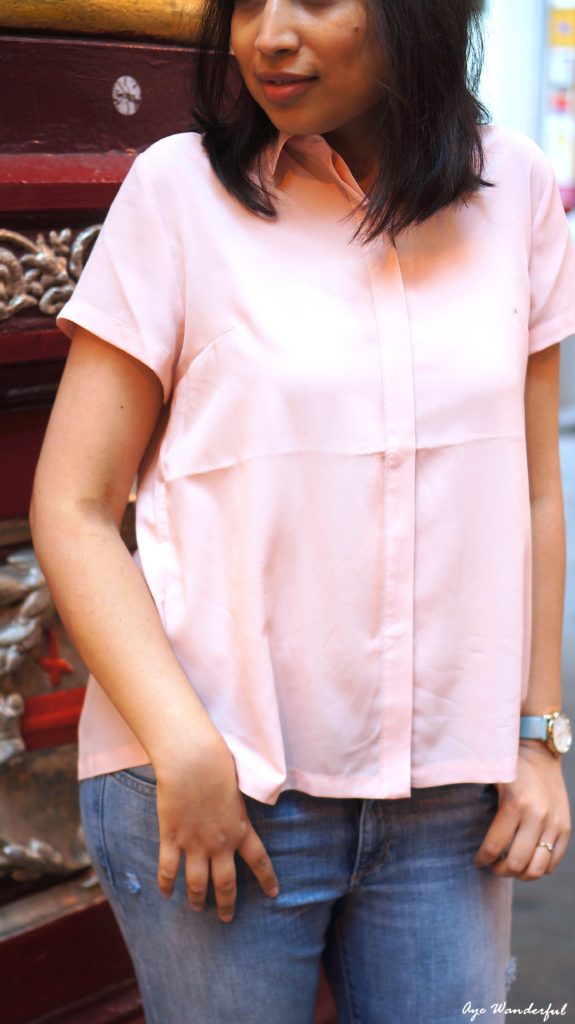 It's quite simple and plain on the front but has these lovely pleats at the back. I found this to be such a cute little detail, elevating it from a simple button-down shirt. Read more about my obession with this colour HERE.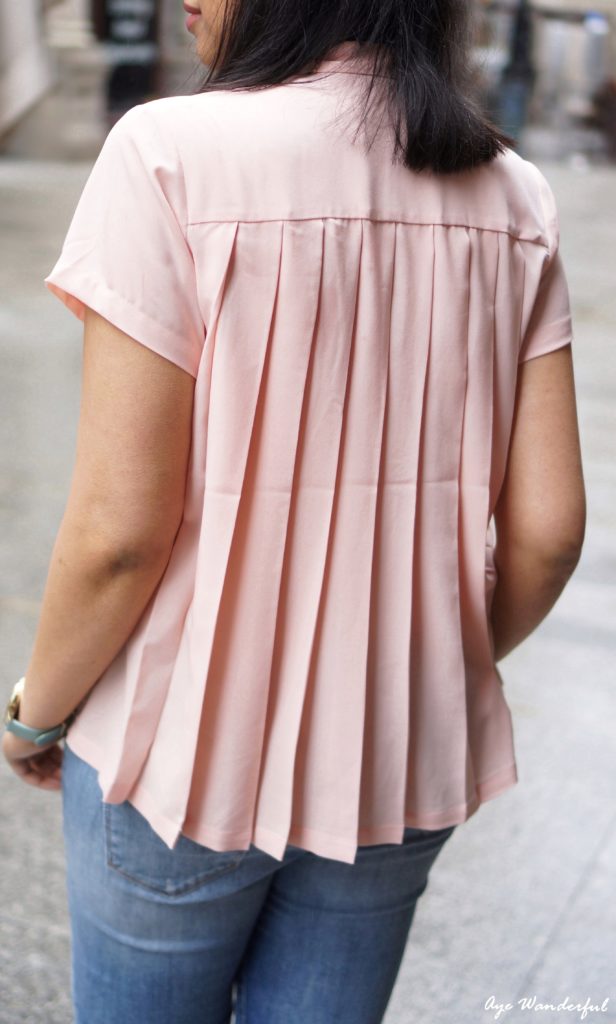 To accessorise, I pair it with my simple but classic Fossil watch which has a duck-egg-blue coloured leather belt and this cute collared necklace that I had picked up from a shop in Mumbai airport called The Lotus House. It's such a statement piece of jewellery that can add an edge to a simple outfit. Did you notice that bow in the centre?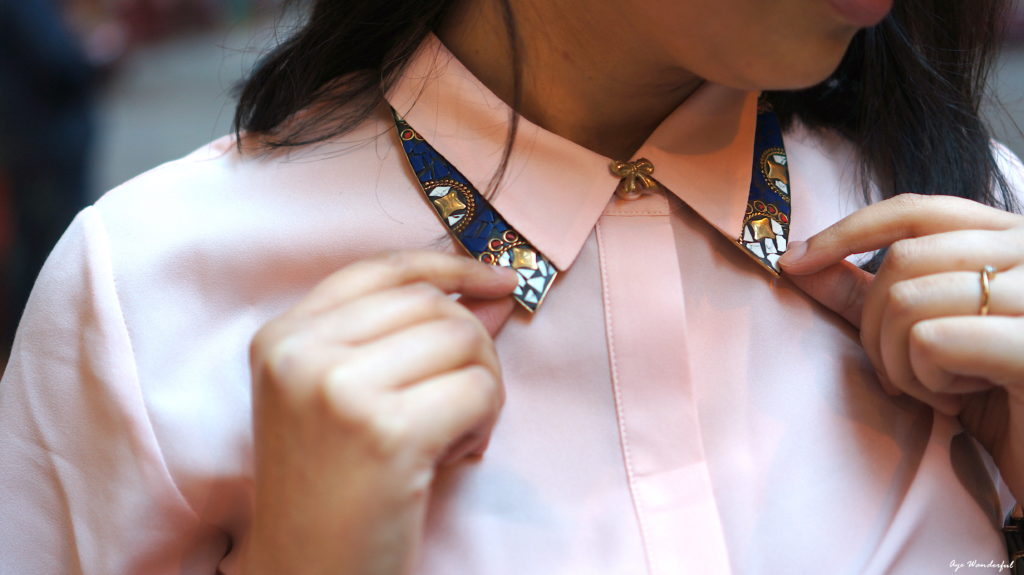 My jeans are also a recent purchase from Gap. They are mid-rise, soft, skinny jeans that are distressed. And let me tell you a secret – I had sworn that I would never ever buy ripped jeans. I didn't think I could get along with that style. But then I saw these and thought they are not overly distressed and fit me really well, why not try something new. Took the plunge, guilty!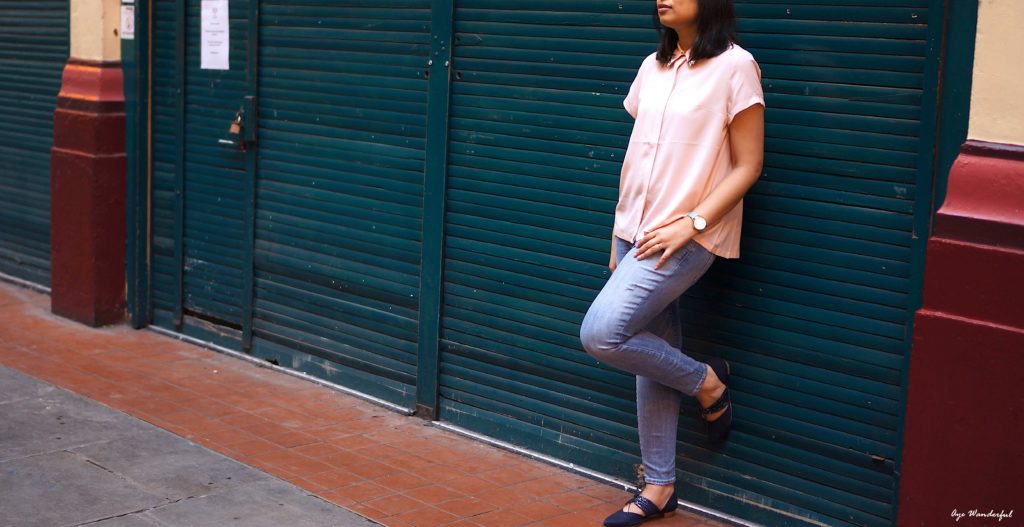 The shoes, oh the shoes! I don't think I have ever been so excited about any shoes I have owned. But these bring me so much joy 🙂 They are flat, wide fit, super comfortable, in the cutest design ever AND they were on sale. Anthropologie can be really expensive and but I got these beauties for £35, down from £95!!! Some of you may have already seen them in my 5 Good Things post.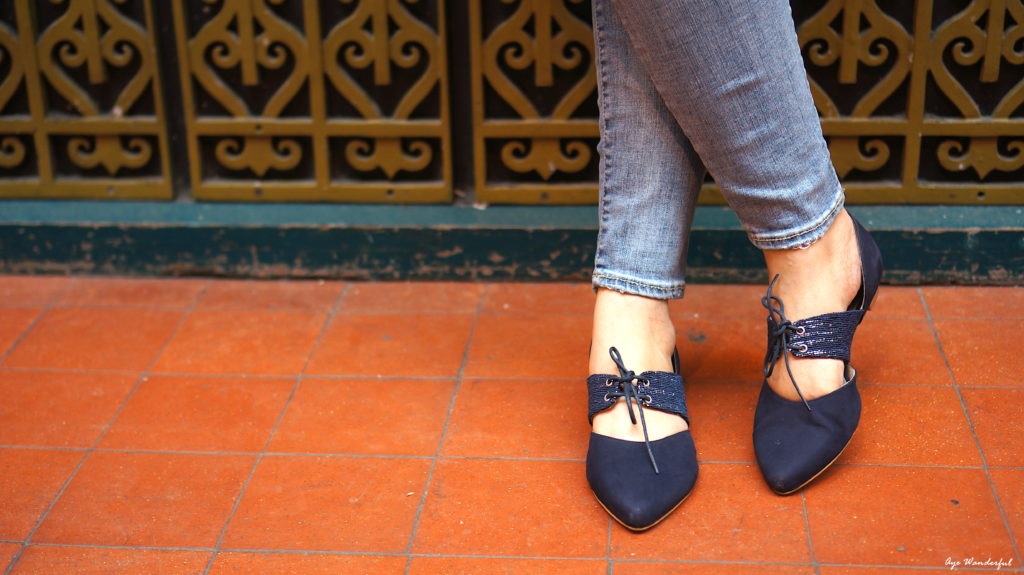 I hope you liked my casual Spring day outfit post. I would love to hear your thoughts, so please leave comments below.
Like it? Pin it!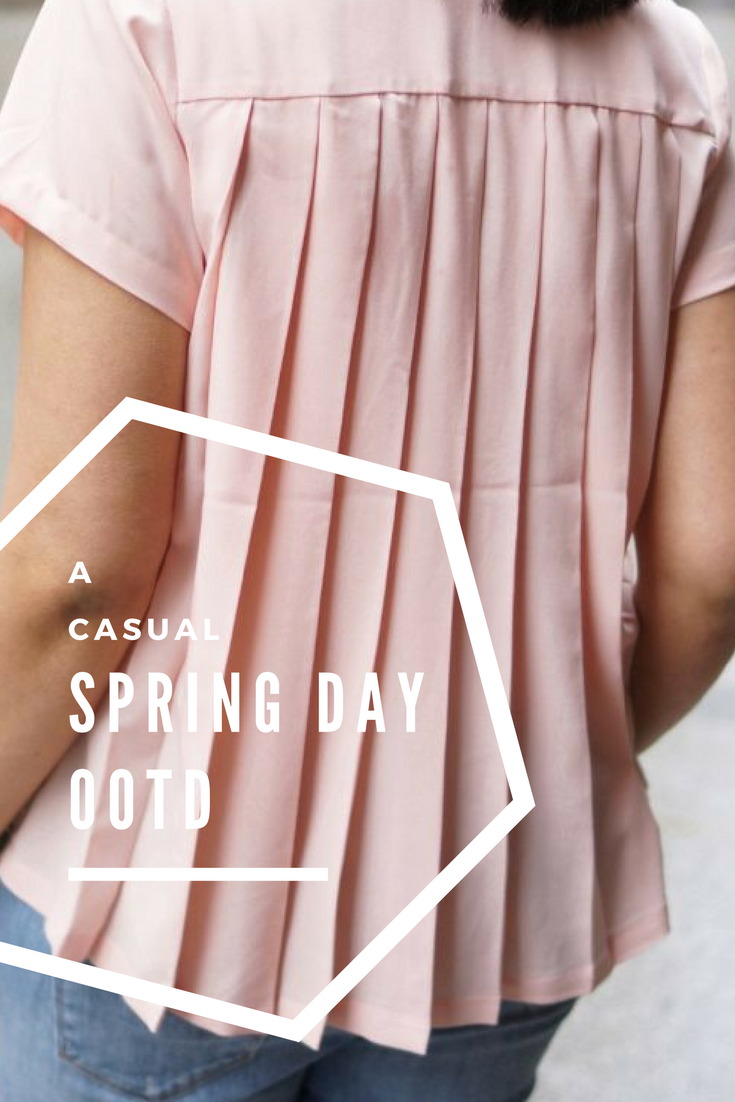 Cheers,
Ameeta