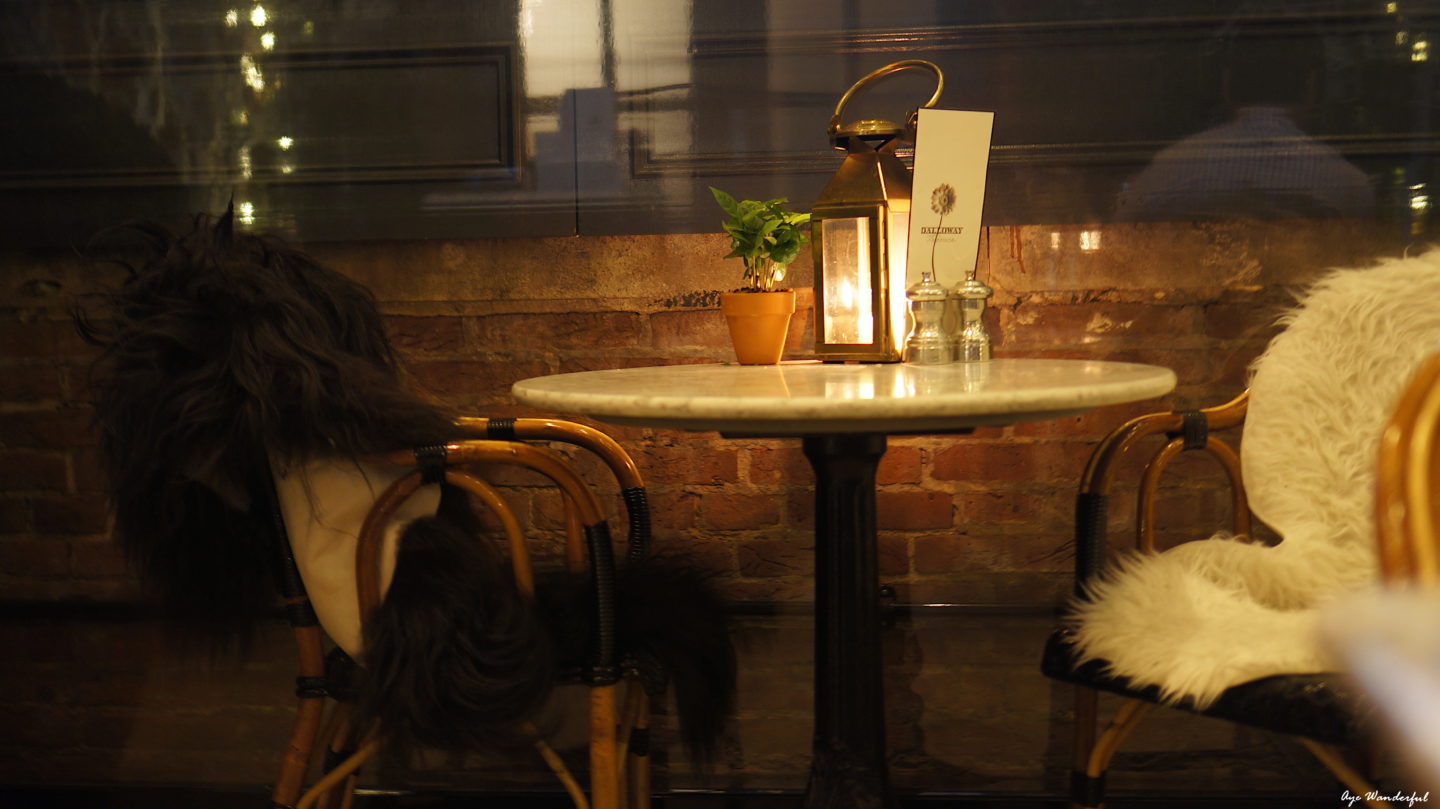 I first saw Dalloway Terrace, when I was making my way to my office Christmas party in one of the hotels on the Great Russell Street in central London. It was a cold December evening, and I walked past this restaurant that exuded warmth and looked so very cosy even from so far away.
I did not quite get a chance to catch its name because it's not right on the street and well, I was in a rush. However, I knew I wanted to go there. I wanted to find out what it was. You think this is crazy? Wait for this – later on, I actually opened Google maps and retraced my path and figured out which place it was 😀 It was Dalloway Terrace restaurant in the Bloomsbury Hotel. Ta-dah! I checked it out online, beautiful photos and good reviews! So, I booked it for my anniversary dinner.
Dalloway Terrace – The Secret Garden in Bloomsbury
When we reached the restaurant, I was immediately blown away. I posted on my Instagram the other day that after seeing Dalloway Terrace, I now know what "Hygge" means 😉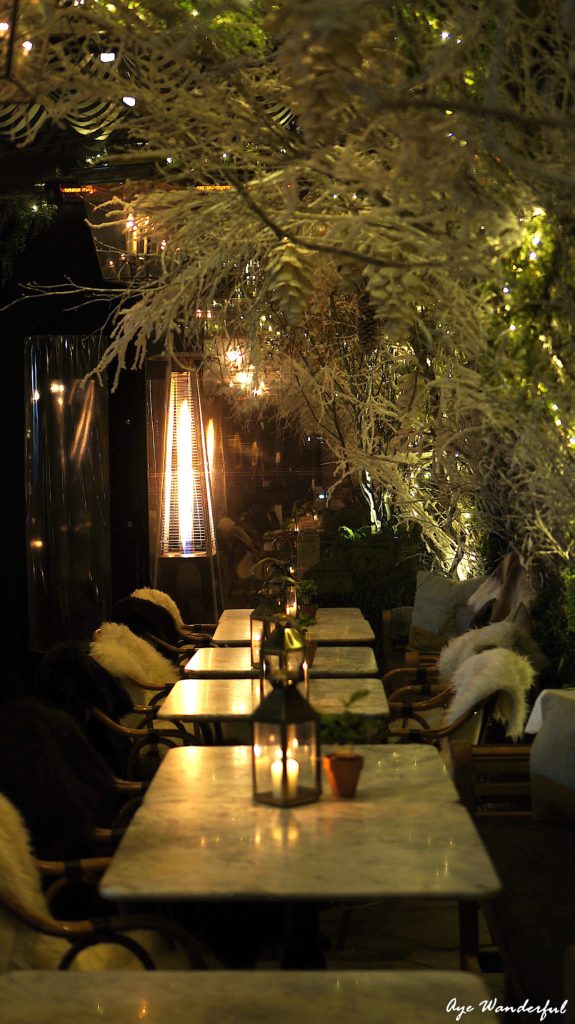 The restaurant is beautifully decorated, creating a perfect romantic setting with soft warm yellow lights, along with the light from the lanterns reflecting off the marble table tops, the cosy fur throws placed casually on the chairs, and the frosted foliage. Oh, the foliage needs a special mention for sure! This enchanted forest is created with the help of the florists at Wild at Heart.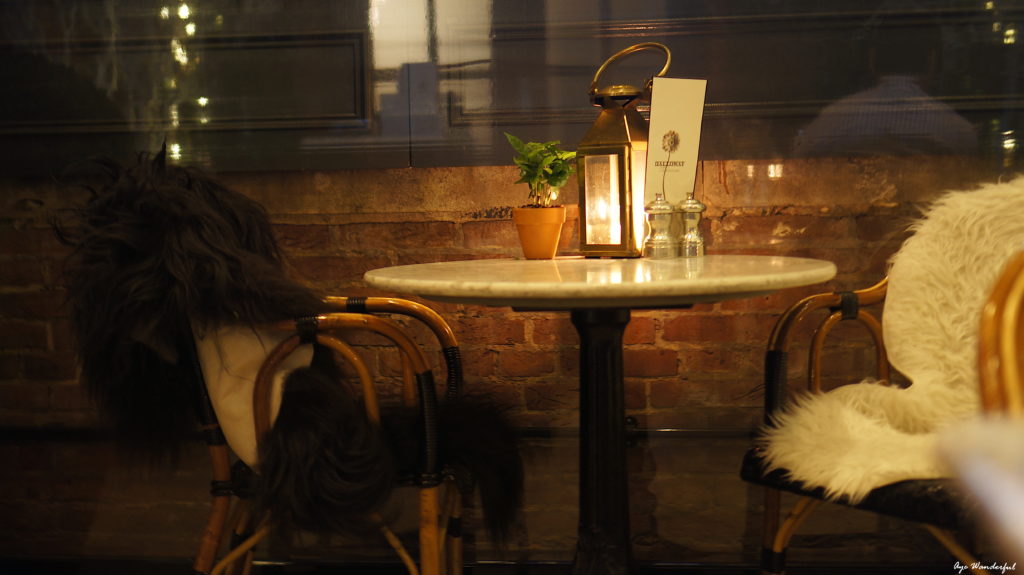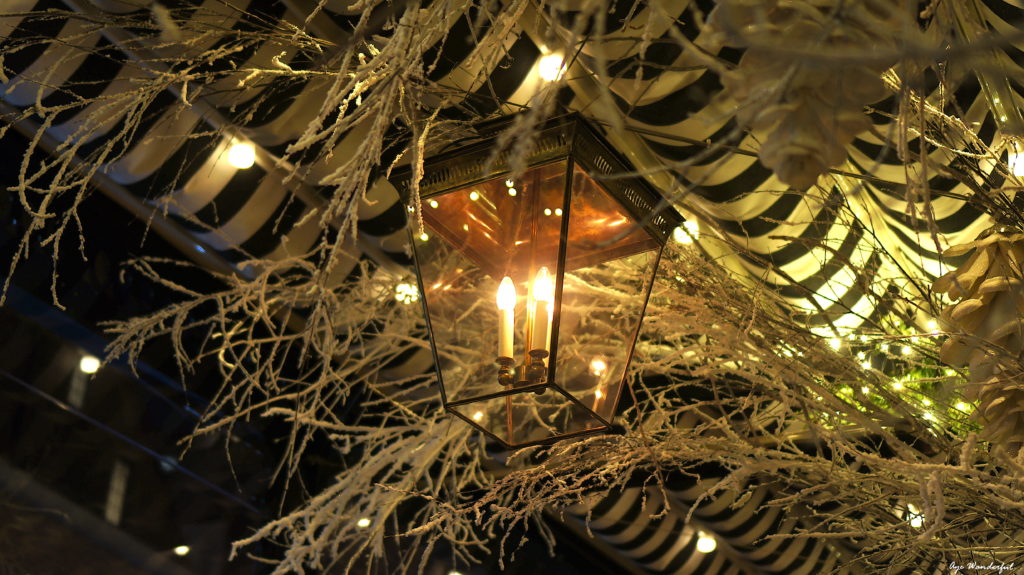 The food is seasonal British affair. Although I was a bit disappointed with the vegetarian options available at Dalloway Terrace, the Wild mushroom & black truffle Risotto I ordered was excellent. It was just the way I like it, perfectly cooked and creamy. Mr AW went for the Cotswold white chicken and thoroughly enjoyed it.
The service was prompt and efficient; with the waitress, while always available, was never hovering. I found Dalloway Terrace to be fancy, without being stuffy or overbearing.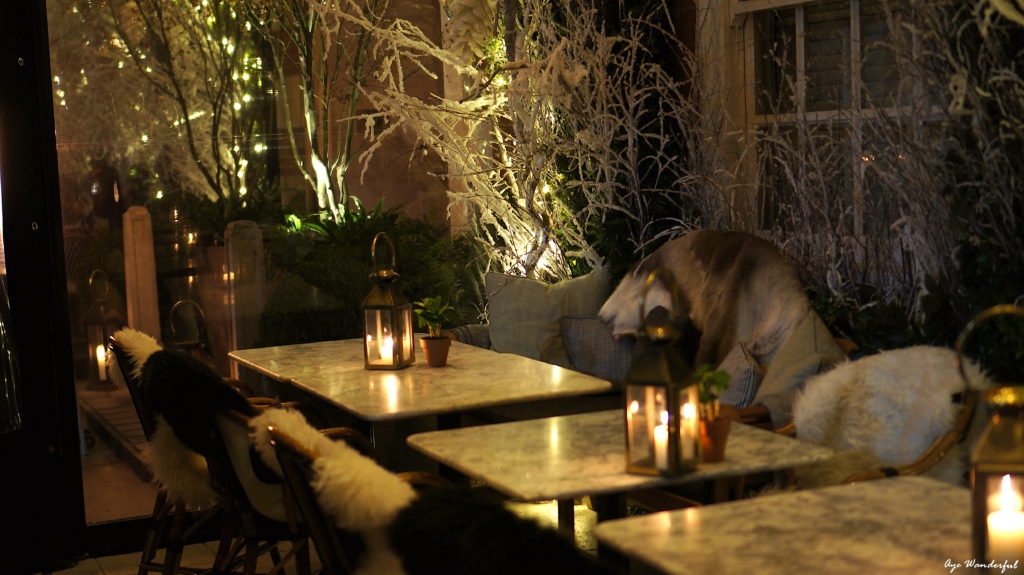 For my anniversary, I couldn't have asked for a more romantic restaurant than Dalloway Terrace, the tucked-away magical, secret garden. At the end, my craziness was worth it, no? 😉
Find out more about Dalloway Terrace here.
Cheers,
Ameeta xx