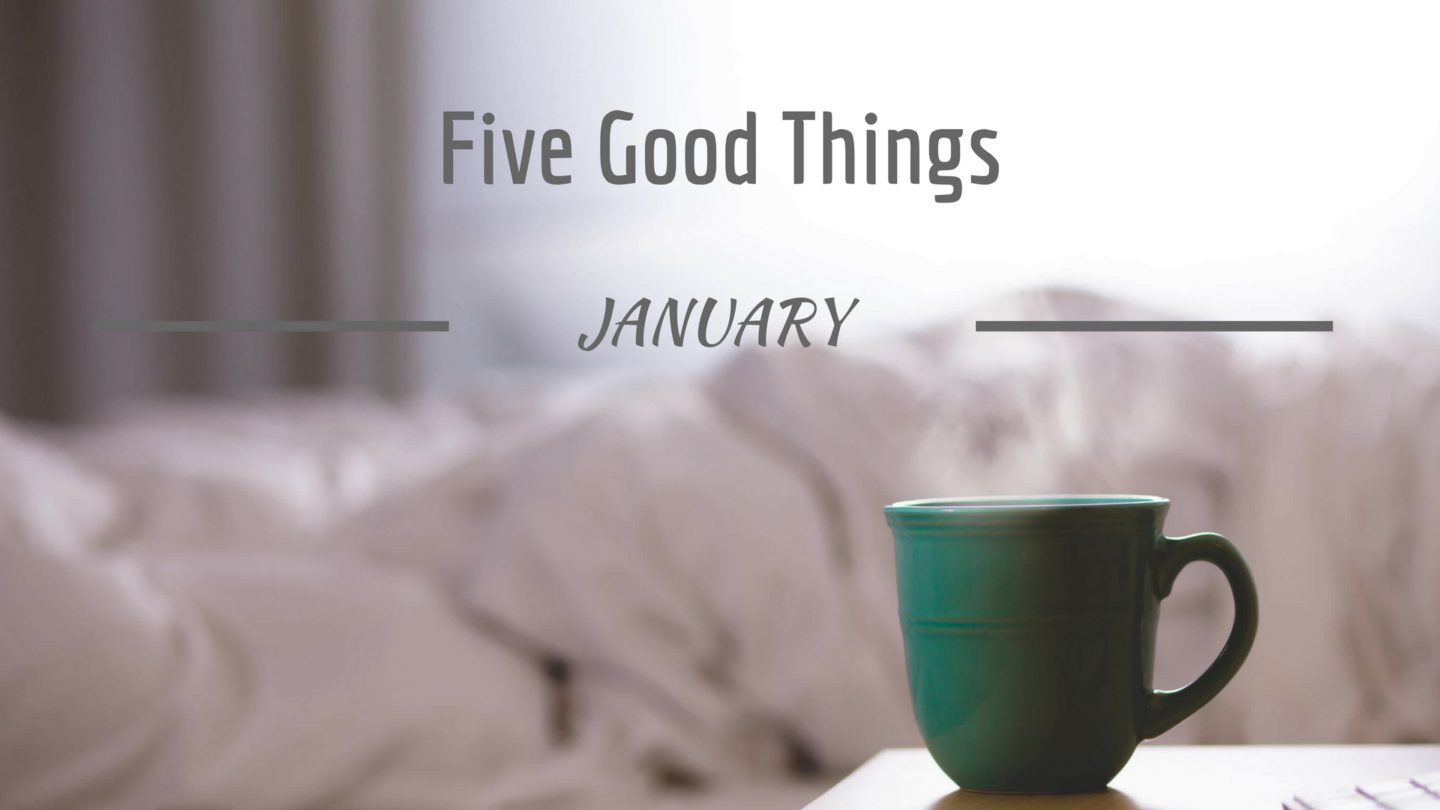 In 2017, I want to try something different with my blog. While I mostly write about my travel experiences and London life, I think it's time we got a little personal.

As a little experiment, I have started maintaining a bedside diary. Every night, before going to sleep, I write down a sentence about something that I liked that day. Just a sentence! And it could be about anything – things/thoughts/gestures/life updates. Maybe even an Instagram post 😉 The idea is to read the entries at the end of the month, remind myself and appreciate the happy moments and to start the next month on a positive note.
So, with today's post, I kick off my Five Good Things series. In these posts, I will share with you, a roundup of all the nice little (or big) things that have made me happy in the past month. The notes are coming straight from my bedside diary 😉
1. New Year
The first entry had to be about the New Year 2017 itself. I threw a little party at home to ring in the new year, surrounded by the best of my friends here in London. We ate and drank and laughed and talked until the wee hours. We went down at midnight to watch the fireworks, greeted strangers with new year wishes and just enjoyed the festivities. The best way to start 2017! 🙂
2. Sherlock
I had been desperately waiting for January 2017 because it brought with it the new season of Sherlock. While the first episode was intriguing, second was BRILLIANT. It kept me at the edge of my seat, and left me wanting more. Without giving out spoilers in case you haven't seen it yet, I was quite disappointed with the final episode though. What were your thoughts? Do tell me in the comments section below.
3. Dining Area
We now have a dining table 😀 We moved into our new flat in June, but have been furnishing it one step at a time. This month, we bought this drop leaf dining table from Ikea and these chairs from Cult Furniture. I am in love with the new chairs – its wood and copper legs glam up the simple table. We had to wait for a very long time to get these chairs though, because the delivery guys kept messing up. However, I must say that Cult Furniture handled the situation very well.
4. Changes in website
I love to keep making small changes to my website and continue to enhance it. I have used a free WordPress theme but it is highly customisable. Also, my background as a coder helps a lot. I utilised my Xmas break to create a logo and a website header. And, this month, they are all incorporated in my website. There are small and subtle style changes too. And *drumroll please* I finally have my business cards. YAY!!! I used Vista Print to print them, and can highly recommend their service.
5. Anniversaries
January is the month of anniversaries. Mr AW and I got married this month, 6 years ago. We celebrated it by dining at Dalloway Terrace in London. For winter, it has been transformed into this magical-looking winter wonderland.
Read more about it here. For now, let's just say that I could not have asked for a more romantic setting. January also marks my work anniversary. It was quite a landmark one this time, 5 years in my current company. Not bad, eh?
So, those were my Five Good Things from January. I have read such posts from other bloggers and I think it's a great way to know a little bit more about them. What do you think? Did you like the idea of this series? What were your Five Good Things? Am I asking too many questions? 😉 Please let me know by leaving comments.
Cheers,
Ameeta xx
Cheers, Ameeta xx