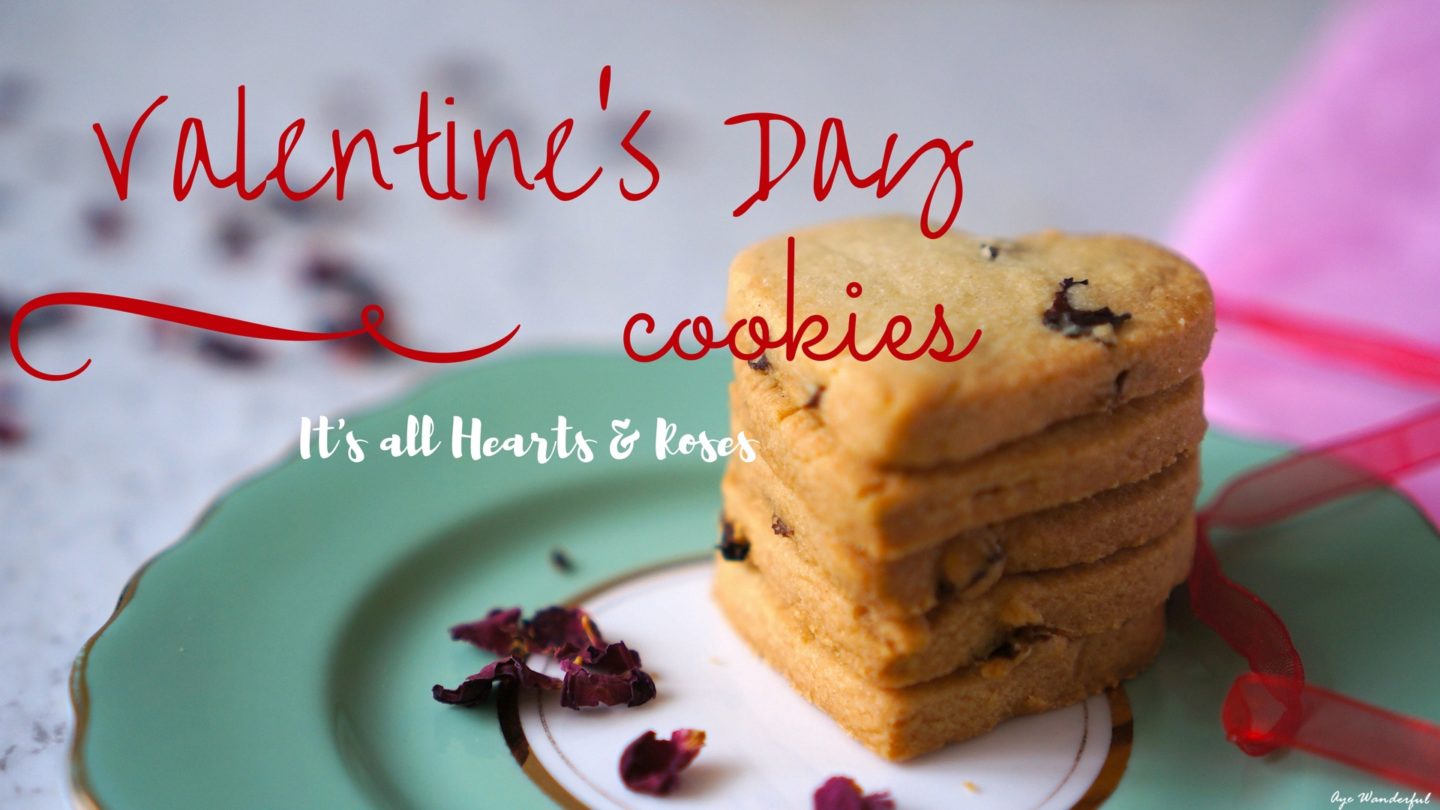 Valentine's Day is just around the corner! Just the perfect time for me to share with you a recipe for rose-flavoured, heart-shaped cookies. So cliché, you say 😉
While I am not into making elaborate plans for celebrating Valentine's day, I like the idea of a small, sweet gesture to make the day a little bit special for Mr AW. This year, I am planning to bake a batch of these super easy cookies that are super big on flavour. Oh, and let's not forget how pretty they look! Add some cute packaging, and they will make a lovely hand-made gift option, Valentine's day or not.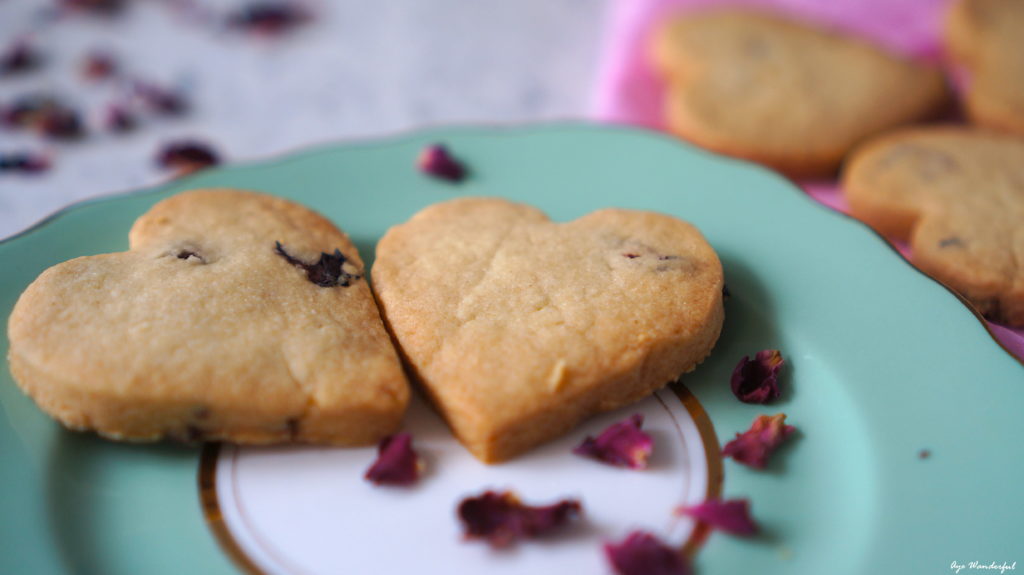 These delicate and fragrant cookies are almost like shortbread biscuits, crumbly and buttery. A hint of rose flavour surely adds to their charm. Make sure you use organic edible rose petals. I bought mine from here. You can even replace with organic lavender, if you don't like roses.
It is possible prepare the dough a couple of days in advance and keep it in the refrigerator. Then all you need to do is roll it out, cut out the heart shapes and put them into an oven. How convenient is that?
Now let's get going with this Valentine's Day Cookies recipe. This will make about 18.
Ingredients:
1/2 cup unsalted butter (at room temperature), diced
1/4 cup caster sugar
1 and 1/2 cup plain all-purpose flour
2 tbsp edible dried rose petals
2 tbsp rose water
Method:
Preheat the oven to 200°C/400°F/Gas 6.
Lightly grease a large baking sheet.
Beat the butter and sugar together until light and fluffy.
Add the rose water.
Stir in the flour and rose petals and bring the mixture together in a soft ball.
Cover with cling film and chill for about 15 minutes.
Roll out the dough on a lightly floured surface and cut out cookies using a heart shaped cookie cutter. I used the smallest one from these.
Bake for 10 minutes, until golden.
Cool them completely on a wire rack, but be careful while transferring. You don't want them to crumble.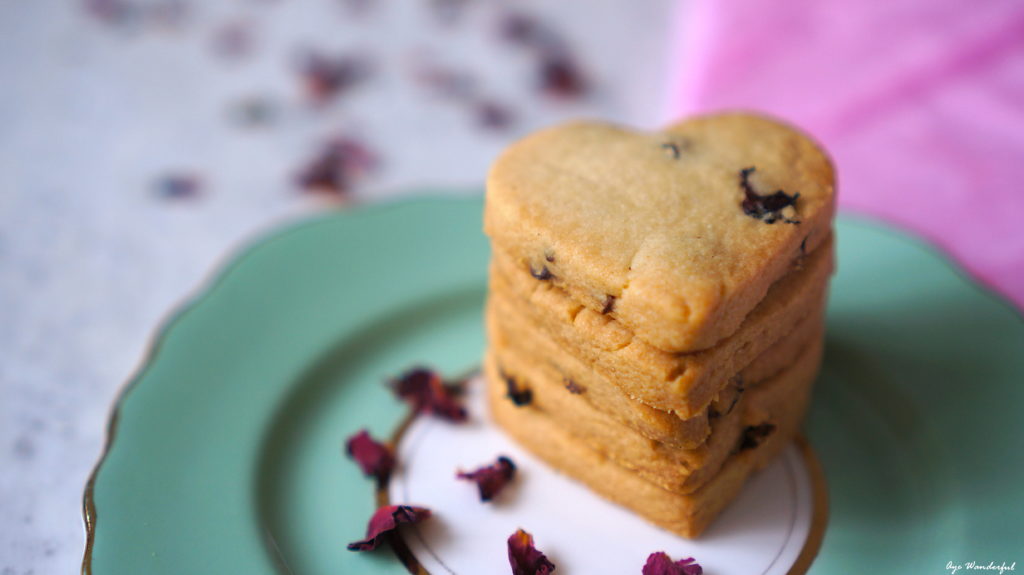 That's it! Really simple, no? A little effort goes a long way with this hand-made gift to show someone you care. If you need more ideas for Valentine's Day, why not check out my Pinterest board, where I have a specially curated selection for ideas for Valentine's day Gift guide/DIY/Food/Date Night.
I wish you all a lovely Valentine's Day!
Cheers,
Ameeta xx