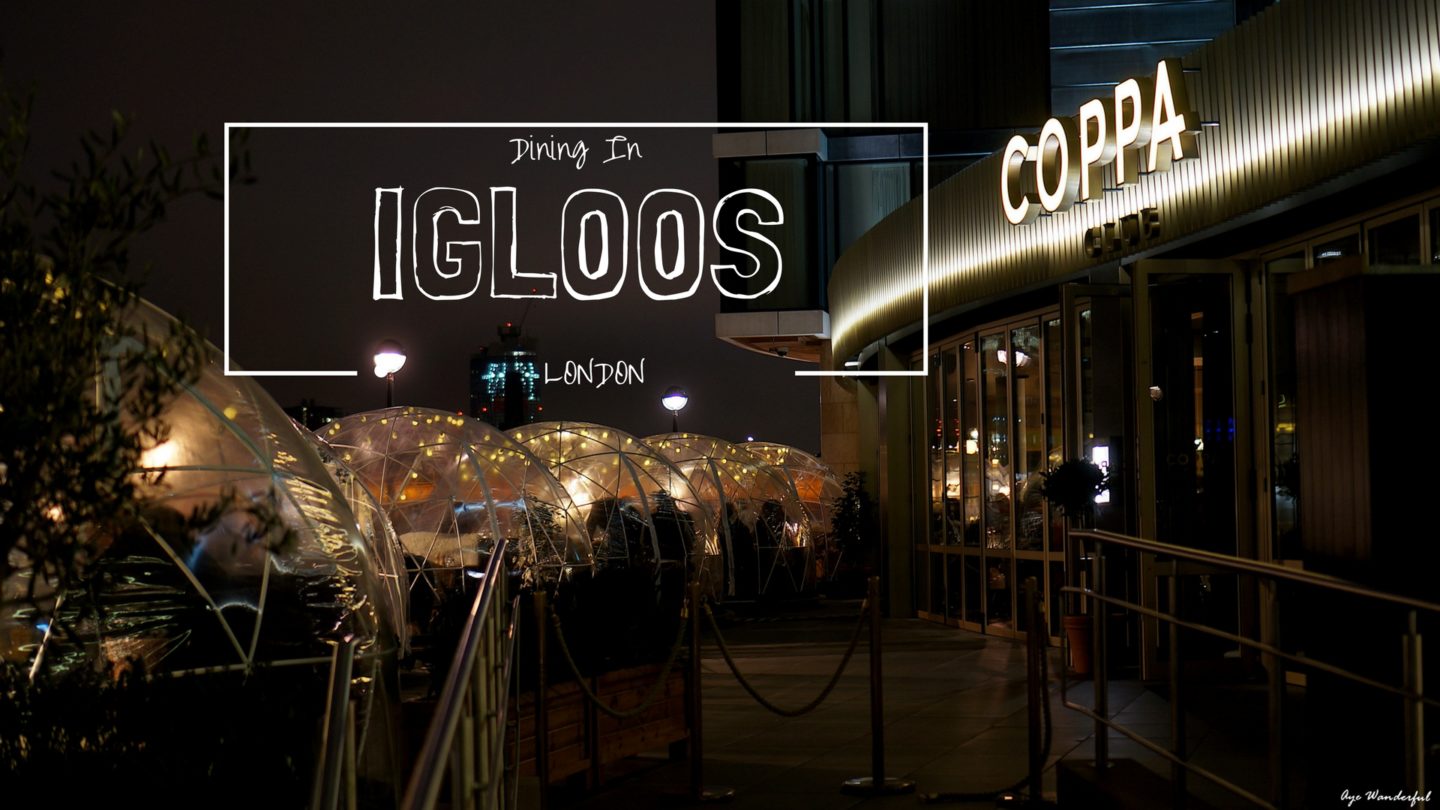 When I found out that the all-day restaurant Coppa Club has set up 8 giant igloos along the Thames, I had to check them out. I mean, how often do you get a chance to dine in igloos in London?
First things first, technically they are not igloos. They are just PVC covered pods. And they are damn good looking pods!
I am not the one you'd often find hanging outside bars sharing drinks with friends or eating al-fresco for most part of the year. It's just always a bit too cold (and/or windy) for my comfort. So, if I am given an option to dine under the stars while it's slightly drizzling, made possible by these well-heated PVC pods, I am going to take it. I am all for pretend-al-fresco 😉
With Tower Bridge on one side and the Shard on the other for view, the location is obviously on-point. Sheepskin blankets and fairy lights add to the warmth and cosiness. We could've played some music too, but we didn't realise that until very late when the couple seated on the next table turned the speakers on. We had three tables in our pod, so it was slightly cramped but not terrible.
The service was alright, and the food was good. However, they had already run out of a few items we tried to order (8:30pm!!!) So, while the setting was lovely and unique, the service didn't quite match up.
If you'd like to experience dining in these igloos (available until 31st March 2017), here's the website and address details.
Address: 3 Three Quays Walk, Lower Thames Street, London, EC3R 6AH
Pin it!
Cheers,
Ameeta xx