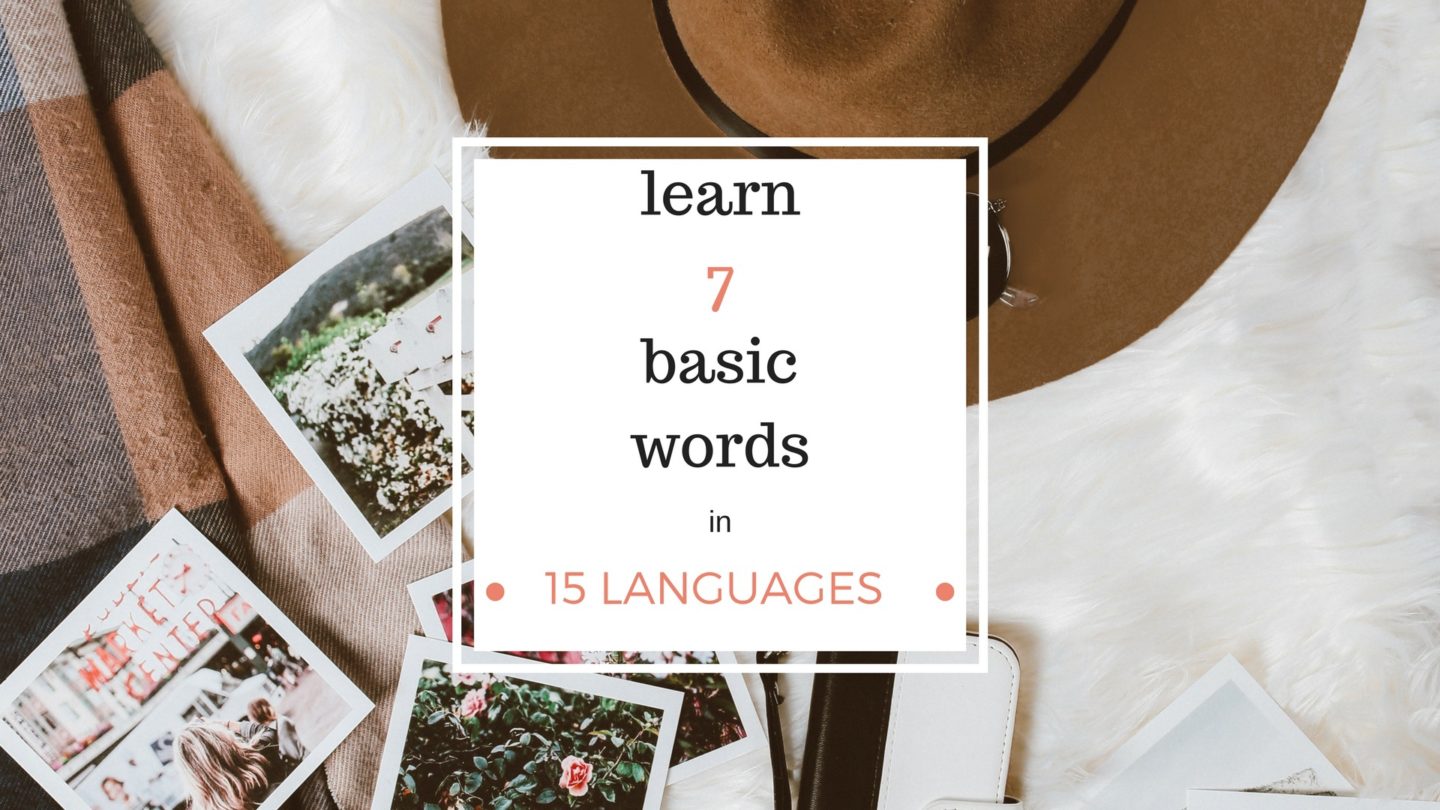 Today I bring you a language cheat sheet. A quick reference guide to help you learn 7 basic words in 15 languages.
I think it is extremely important to learn a few basic words in the local language before visiting a new place. You don't have to be completely fluent but knowing a few useful words and phrases can really be helpful. It can also help you make a good impression because in the eyes of the locals, you are making an effort. I know there are many apps out there to help you with the translations but you can't possibly be whipping out your phone whenever you want to make a conversation. Plus, let's be honest – learning a new language is fun, right? 🙂
Here's a list of 7 basic words in 15 languages. Handy, eh? By the way, these translations lean more towards casual conversation for tourists. You will have to make an effort yourself to learn the pronunciations and the nuances, in case of more formal settings.
I hope you find this helpful. But wait, there's more!!! I have also created some cool infographics for that you can download/save for quick reference. Click HERE to access them.
French
Spanish
German
Italian
Portuguese
Thank You
Obrigado/Obrigada
Hindi
Urdu
Russian
Japanese
Mandarin Chinese
Turkish
Thank You
Teşekkür Ederim
Arabic
Afrikaans
Malay
Hello
Selamat (pagi/tengah hari/Petang/Malam)
Leave comments below if you'd like to see more posts like this. I would love to hear your feedback 🙂
Cheers,
Ameeta xx
Pin it: