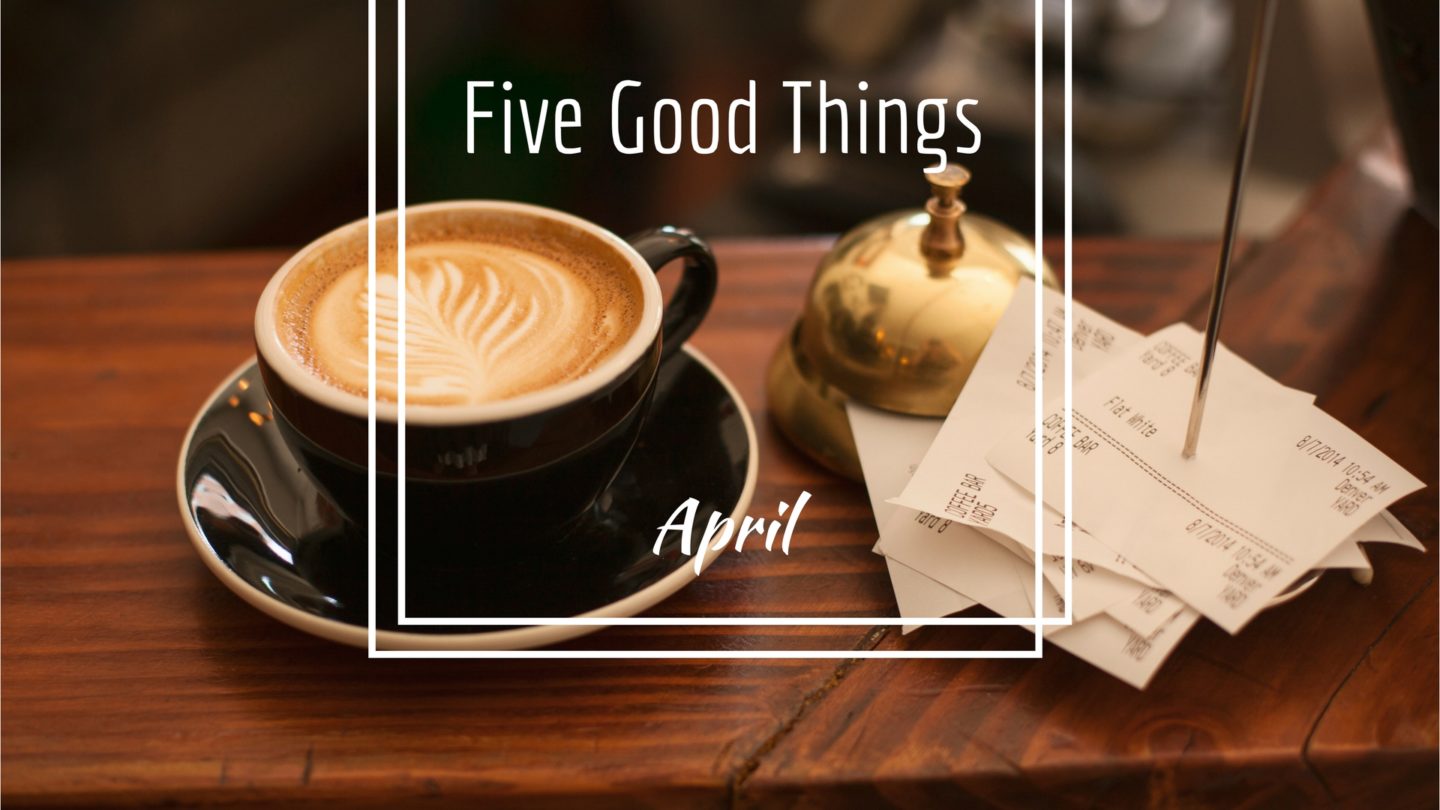 April was a good month. I have so much to talk about that picking just five good things is a difficult task. But I will try 🙂 So grab yourself a cuppa and get comfortable!
1. Something like Spring
April started on a very good note, weather-wise, in London. It started getting warmer, the sun seemed to be out and about more often until it all ended with a cold blast from the Arctic! In keeping with the "Good Things Only" spirit of this post, I will not talk about how miserable I felt about it 😉
2. Cherry Blossoms
The good weather earlier on during the month meant that there were cherry blossoms all over the city, and also my Instagram feed 😉 There is something uplifting about the blooms that makes the often grey London come alive. Last year, I went to Regent's Park to see the Cherry Blossoms but was a bit late for it. Most of them were gone by that time. This year, I found out (from my good friend, the Internet) exactly where to find that Cherry Blossom-lined avenue in Greenwich Park and made my way there on a gorgeous, sunny Sunday afternoon. I was not disappointed!
3. Broadchurch
David Tennant and Broadchurch had me hooked. If you don't know, Broadchurch is a British crime drama telecast on ITV. April saw the season finale of supposedly the last season of Broadchurch. However, my favourite episode was the second last, all because of that one scene where David Tennant threatens the bullies in his Scottish accent! Funny how a rant made it to my Five Good Things series 😀 Watch it HERE.
4. Mexico
This was the highlight of April. Mr. AW and I went to Mexico for a holiday! It was everything I was expecting and so much more. I loved Mexico for its vibrant colours, fabulous food, and friendly people. From the ancient Mayan ruins to pristine Caribbean beaches, my week long holiday in the Yucatan peninsula is etched in my memory. Stay tuned for many blogs on Mexico, many being the keyword here 😛
5. Shopping
Speaking of Mexico, I bought a few goodies for my holiday. I was looking for an affordable but really cool pair of sunglasses, something a little out of my comfort zone. These River Island beauties fit the bill perfectly! They are in rose gold, which meant I was sold 😀 Some of you who follow my Instagram may have seen this Zara sundress. It's a flowy, linen, off-the-shoulder midi number which oozes beachy vibes. The embroidery on it is gorgeous! Another purchase is this yellow cold shoulder Next top. It has such a sweet, feminine look but the material is quite thick. So in hindsight, while it may have been a bit warm for the Mexican weather, it is perfect for the British summer (you know the one that I decided not to grumble about earlier on 😀 )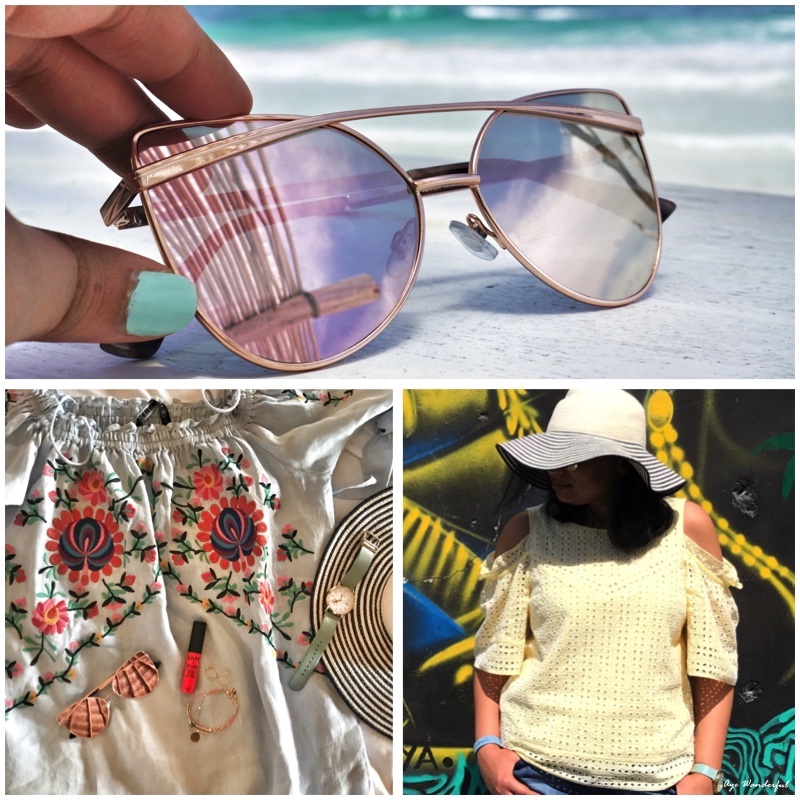 What delighted you in April? Share by leaving comments below. I would love to hear from you 🙂 Catch up on other posts in my Five Good things series HERE.
Cheers,
Ameeta xx
Disclaimer – This post contains affiliate links. If you click on one of these links and make a purchase, I may earn a small commission from the website, at no additional cost to you.