October was a bit of a blur, don't you think? It came and it went and just like that it is now time to share my Five Good Things from last month.

1. Diwali
My favourite Indian festival has to be Diwali! I love all that it stands for – the festivities, rituals, time spent with family and friends, food and decorations. Most of all, the message to dispel darkness by light, evil by good, ignorance by knowledge and to wish health, wealth and prosperity for everyone.
​
Here's some snippets of how I celebrated Diwali this year.
​
For the centrepiece, I wanted to use the traditional silver lamps that I got as a wedding gift. To keep with the silver theme, I bought a beautiful glass and metal candle-holder in an antique-finish from TK Maxx (similar here). However, instead of placing a tall candle in it, I decided to add some fresh roses with their deep red colour contrasting with the silver. I arranged them along with some rose petals on a mirrored metal tray that I bought from Amazon.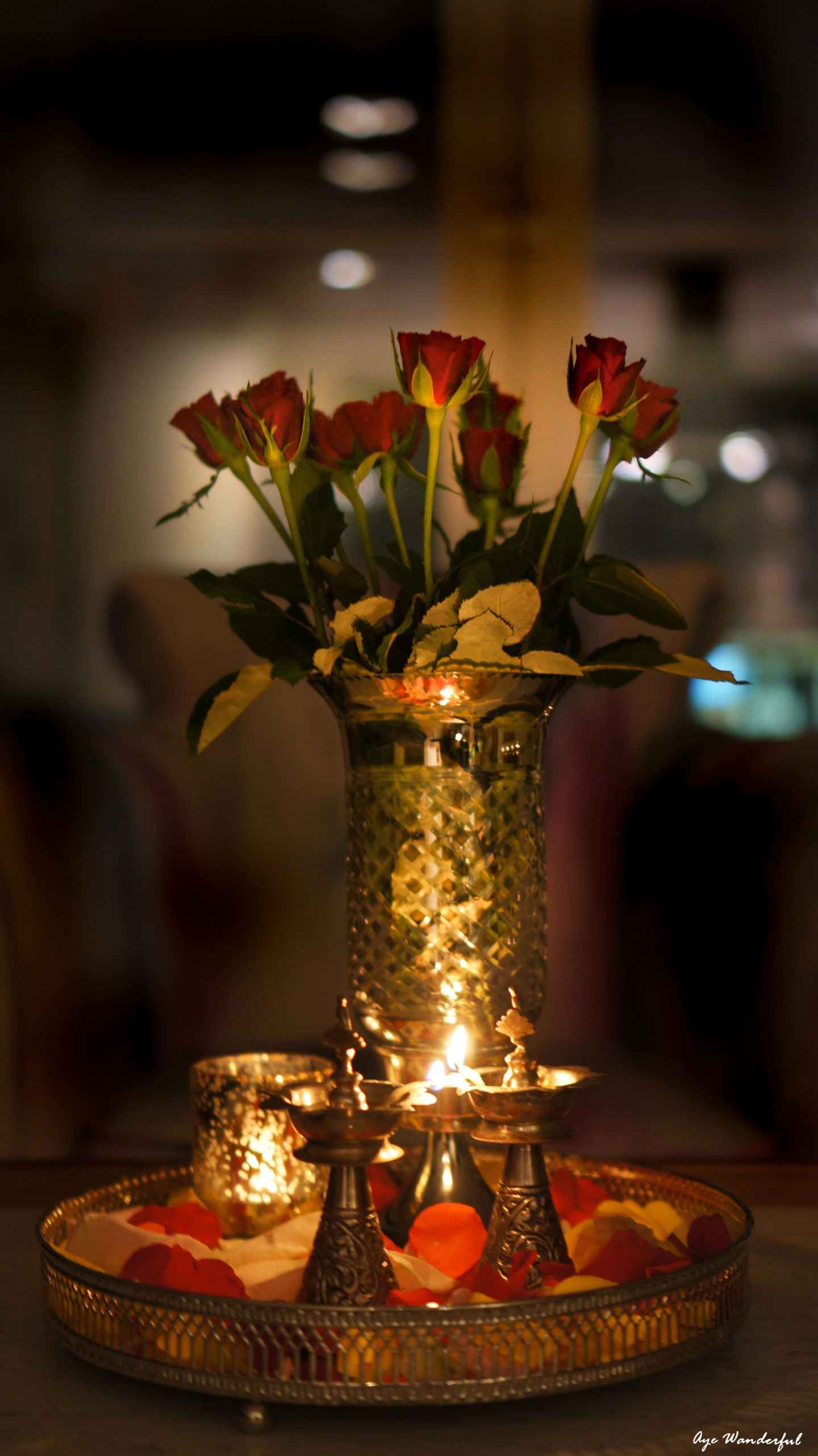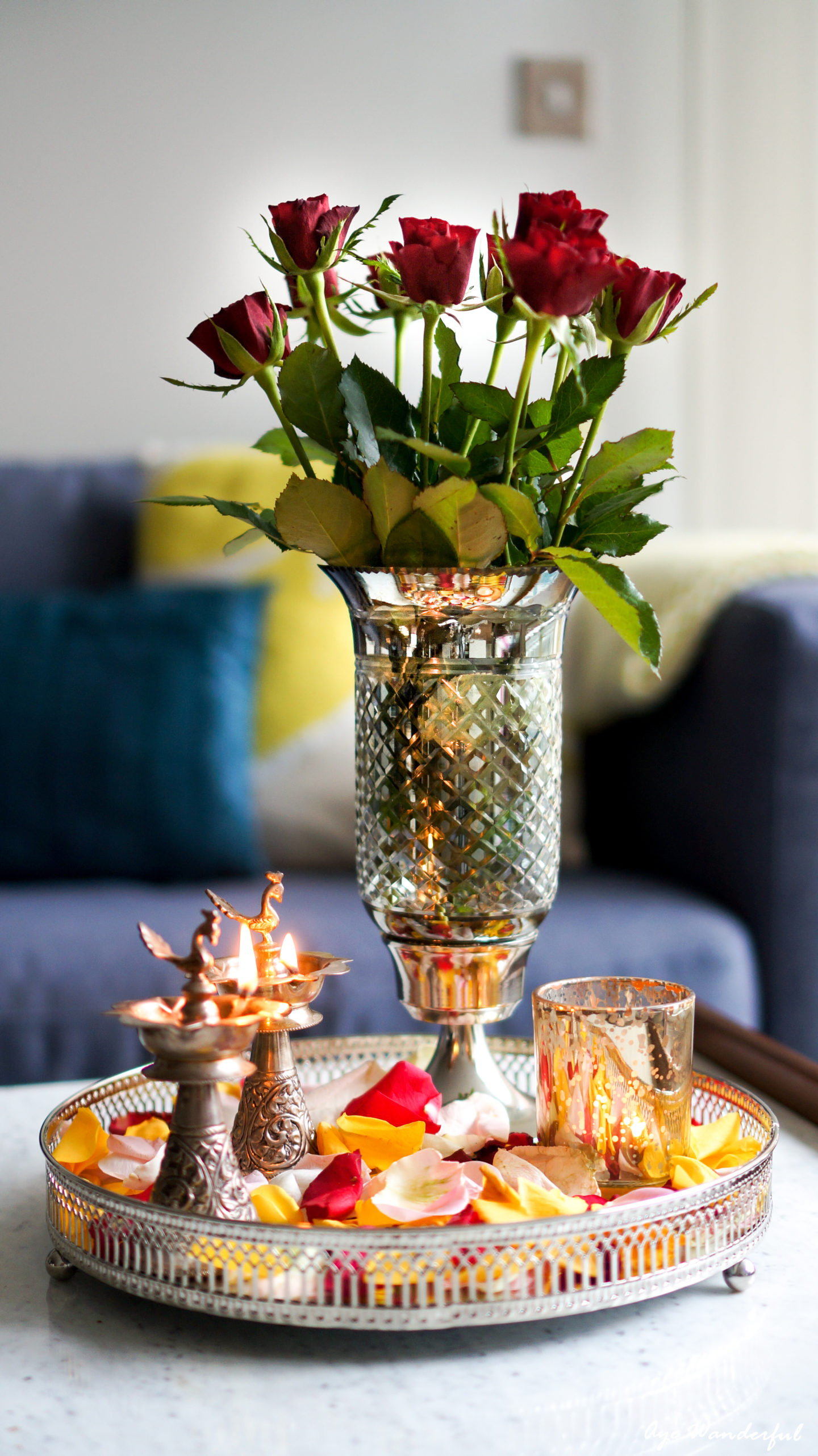 Every year for Diwali, I like to get a little creative with the sweet/dessert. This year was no different and I tried my hand at making Rose and Pistachio Barfi from scratch, assembling them cheesecake-style. If you've read my blogs before, you probably know that I may have a thing or two for using rose petals in cooking 😉 (Read here and here)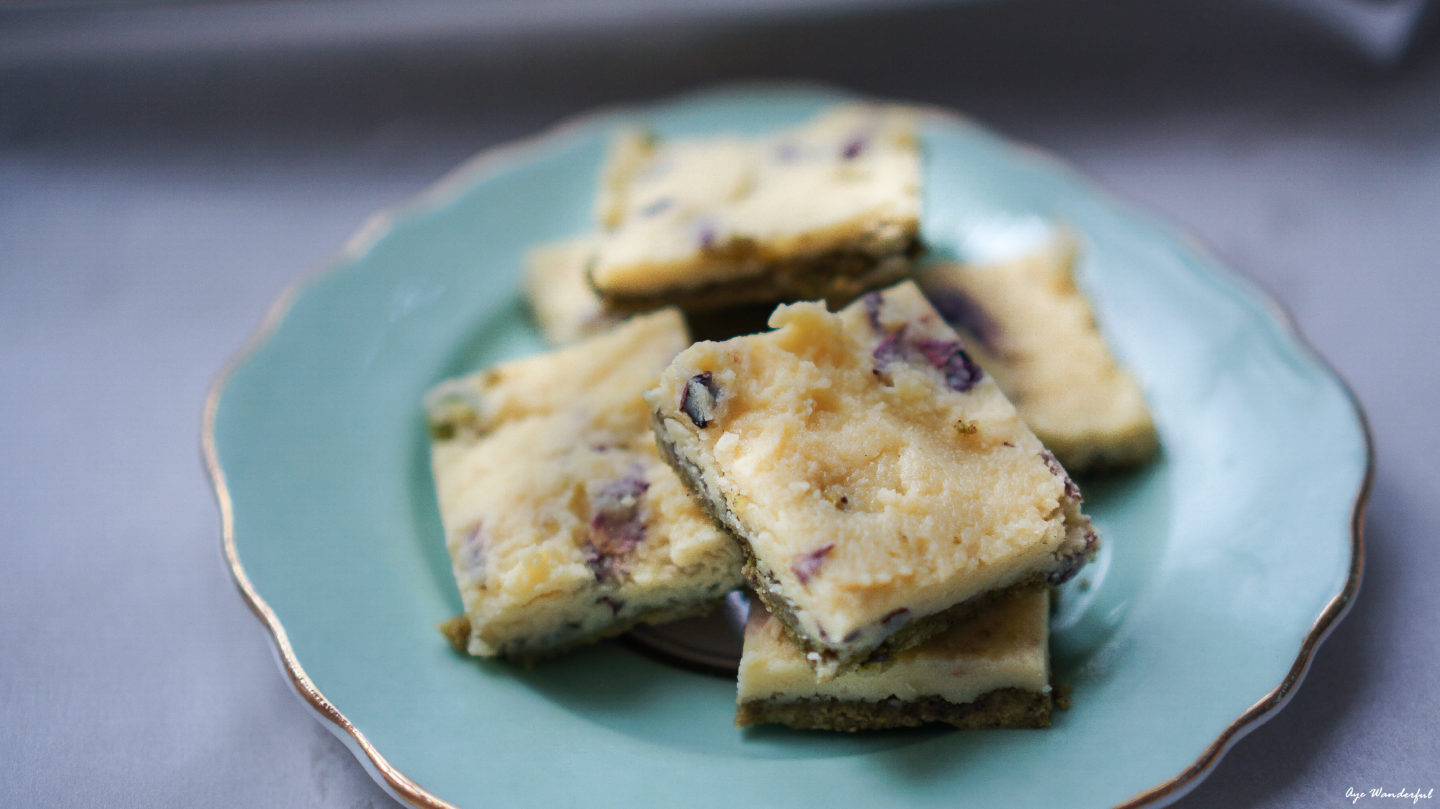 Speaking of getting creative with food, what do you think of my Pani Puri shots? 😀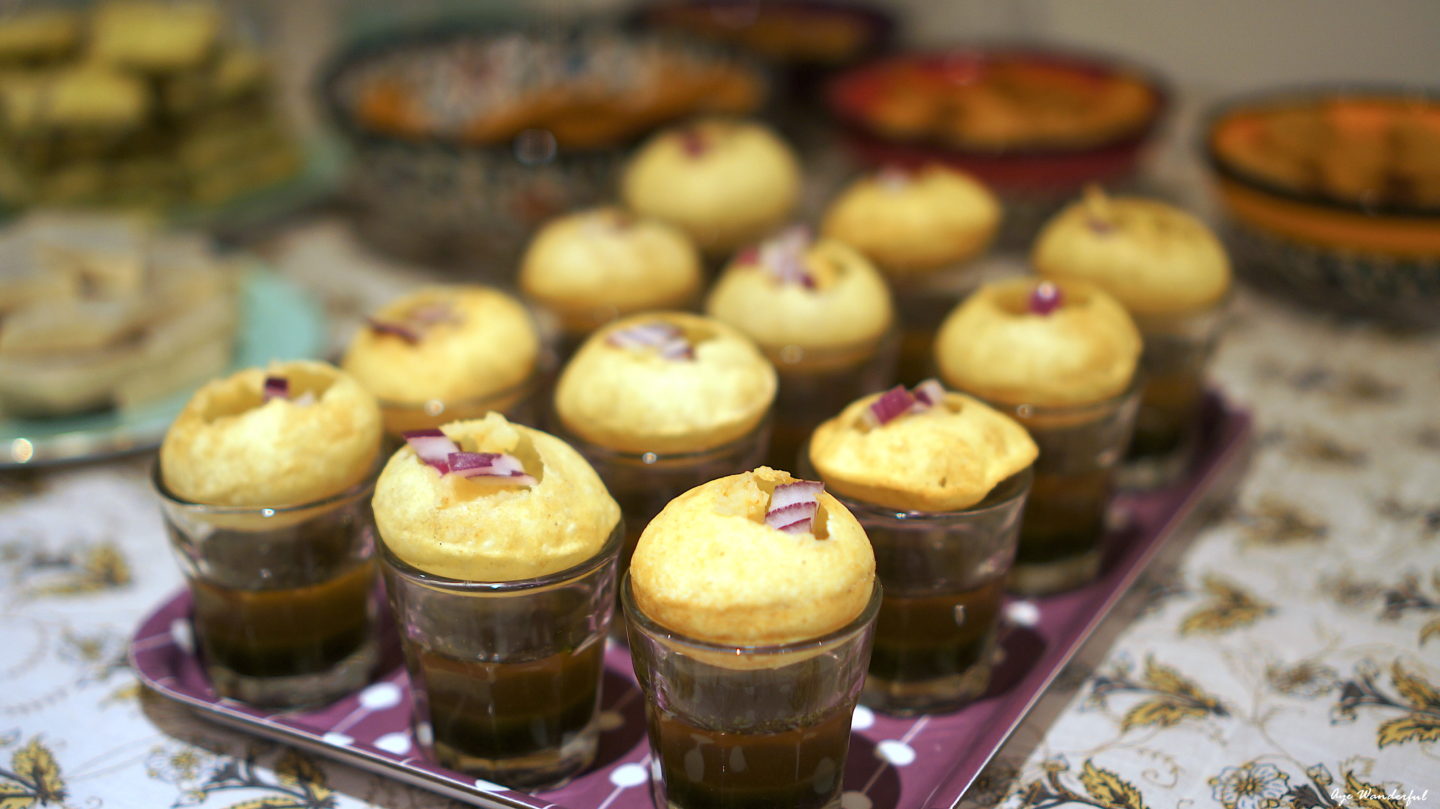 2. Autumn
October is when Autumn arrives and the leaves start turning golden. The crisp air, the earthy smell and the crunch of amber and rust coloured leaves fallen on the ground make Autumn the best time to go for walks in the park, don't they? Last Saturday I went for a walk in Regent's Park to check out the autumnal hues. How pretty does Regent's Park look?!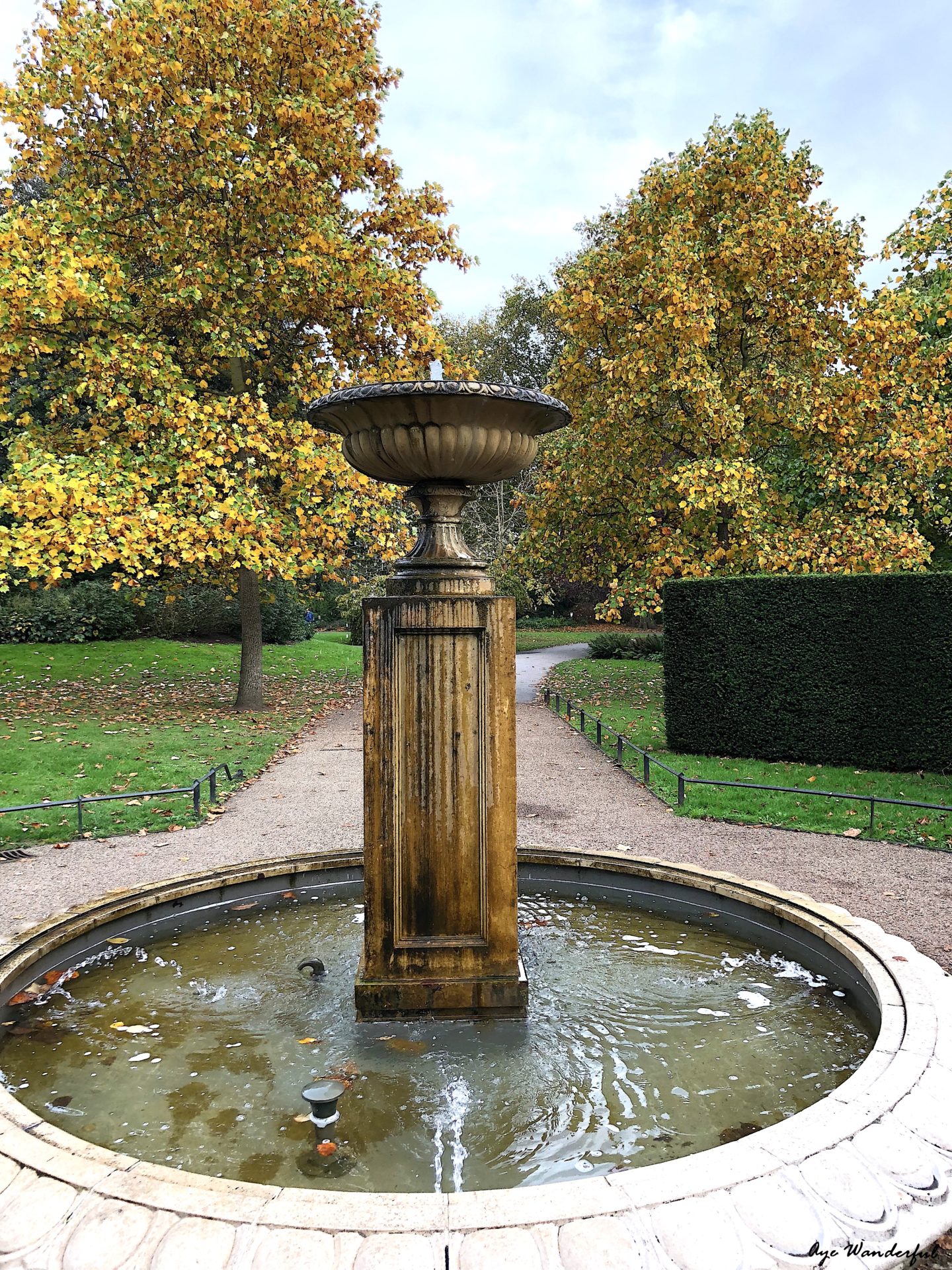 3. Autumn Winter Clothing Haul
So, I've made some additions to my Autumn/Winter capsule wardrobe. I bought two Merino wool jumpers because they are warm despite being thin and light-weight, making them perfect for layering. Also, buying them in basic colours means I can pair and create outfits using my existing clothes. I had also been on a lookout for a silk shirt for a while now and I finally found the one I love. They go perfectly well tucked into a pair of my new black skinny trousers that are super comfortable and fit me like a glove. And what's a better way to tie the entire look than a red lipstick?!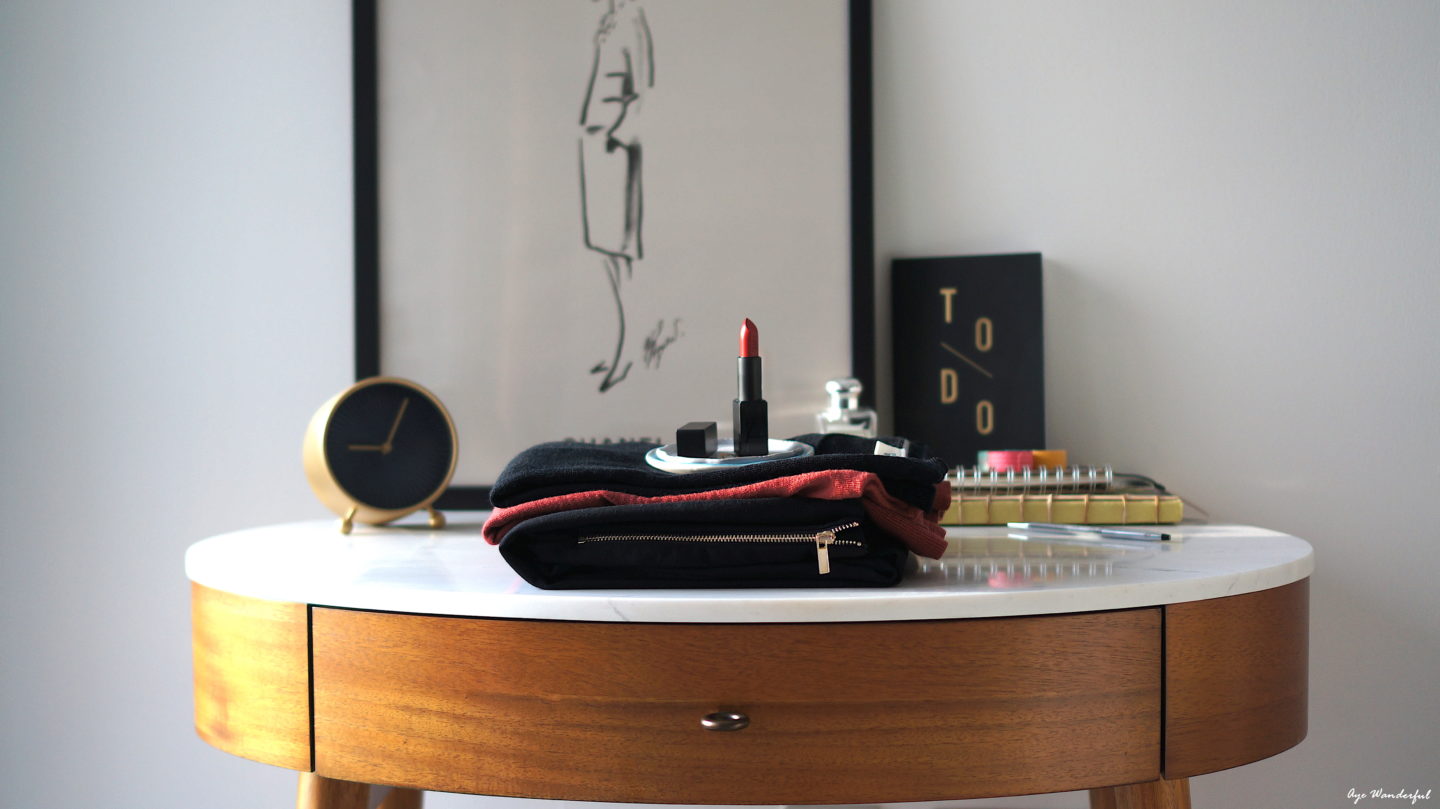 Black jumper – Gap // Rust jumper – Uniqlo // Black Skinny trouser with gold zip detail – French Connection // Red lipstick – NARS Audacious (Rita)
4. Glossier
Let's talk skincare because it is one of my favourite topics to talk about. The latest brand to hit the skincare shelf in my bathroom cabinet is Glossier. I must confess that I gave in to the hype and marketing that surrounds this brand and made an online order on the very day they launched their UK website. Not a bad decision! The Milky Jelly Cleanser is a creamy gel formula that can be used on the wet skin in the shower or dry and wiped off with a hot flannel. The gentle cleanser leaves my skin feeling very soft. The Priming Moisturizer is a lovely face cream which hydrates the skin and makes it look healthy and glowing. Of all the three, my favourite is the Balm Dotcom lip salve. It's quite thick in texture and is a saviour for my super chapped lips. The rose smell and the tint are subtle and fresh.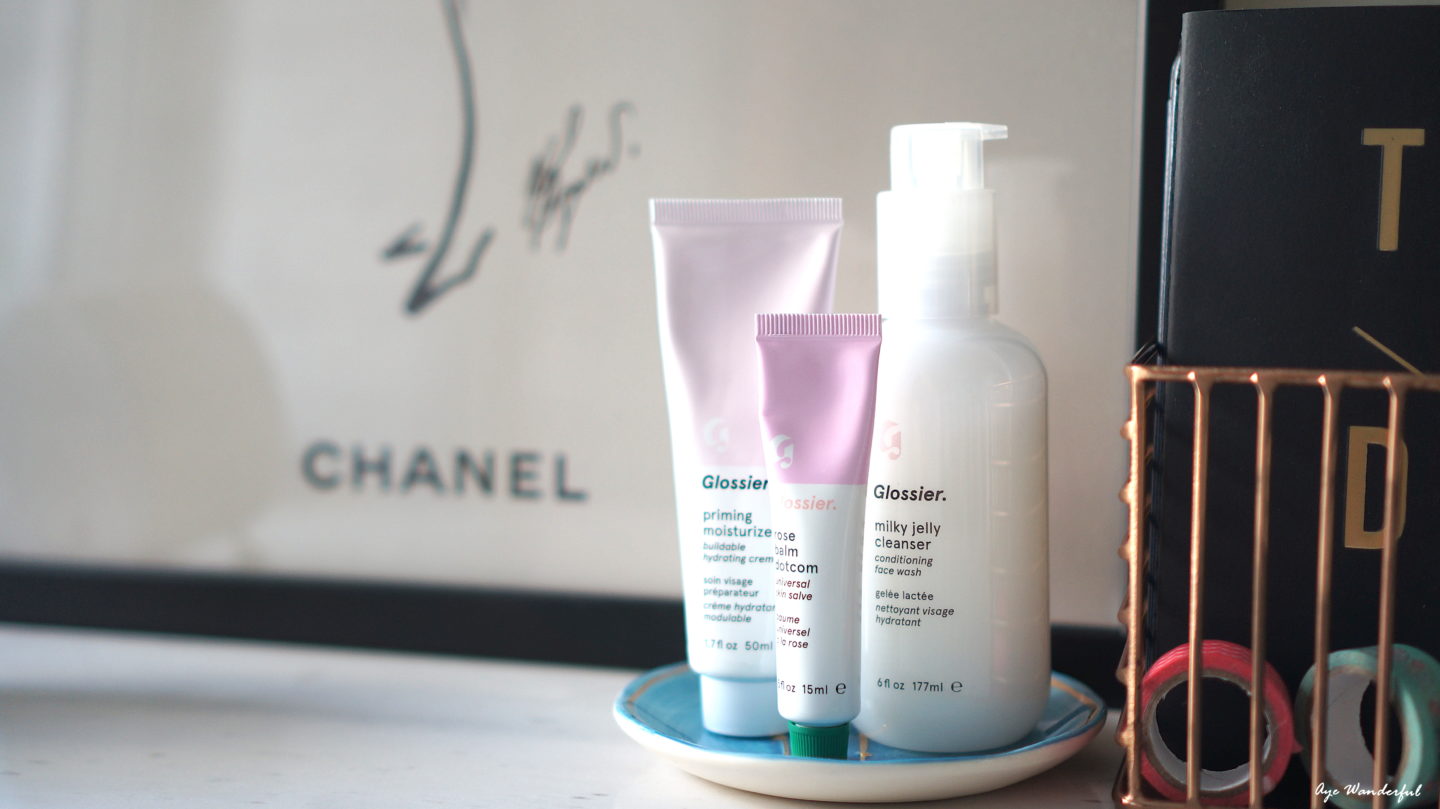 You can get 10£ off using my discount code.
5. New blog post series
Now that the year is drawing to a close, I can't help but think that there will be only two more Five Good Things posts after this. It was a great run and I really enjoyed writing this series. In 2018, I plan to a start new blog post series in which I will feature a new recipe every month. The recipes will be inspired by my travels to recreate the memories in the comfort of my kitchen. And about the Five Good Things – I might consider posting it as a monthly newsletter. How does that sound? 🙂
Did you enjoy my Five Good Things from October? I'd love to hear your thoughts!
Cheers,
Ameeta xx
Disclaimer – This post may contain affiliate links. If you click on one of these links and make a purchase, I may earn a small commission from the website, at no additional cost to you.
SaveSave
SaveSave
SaveSave
SaveSave
SaveSave
SaveSave