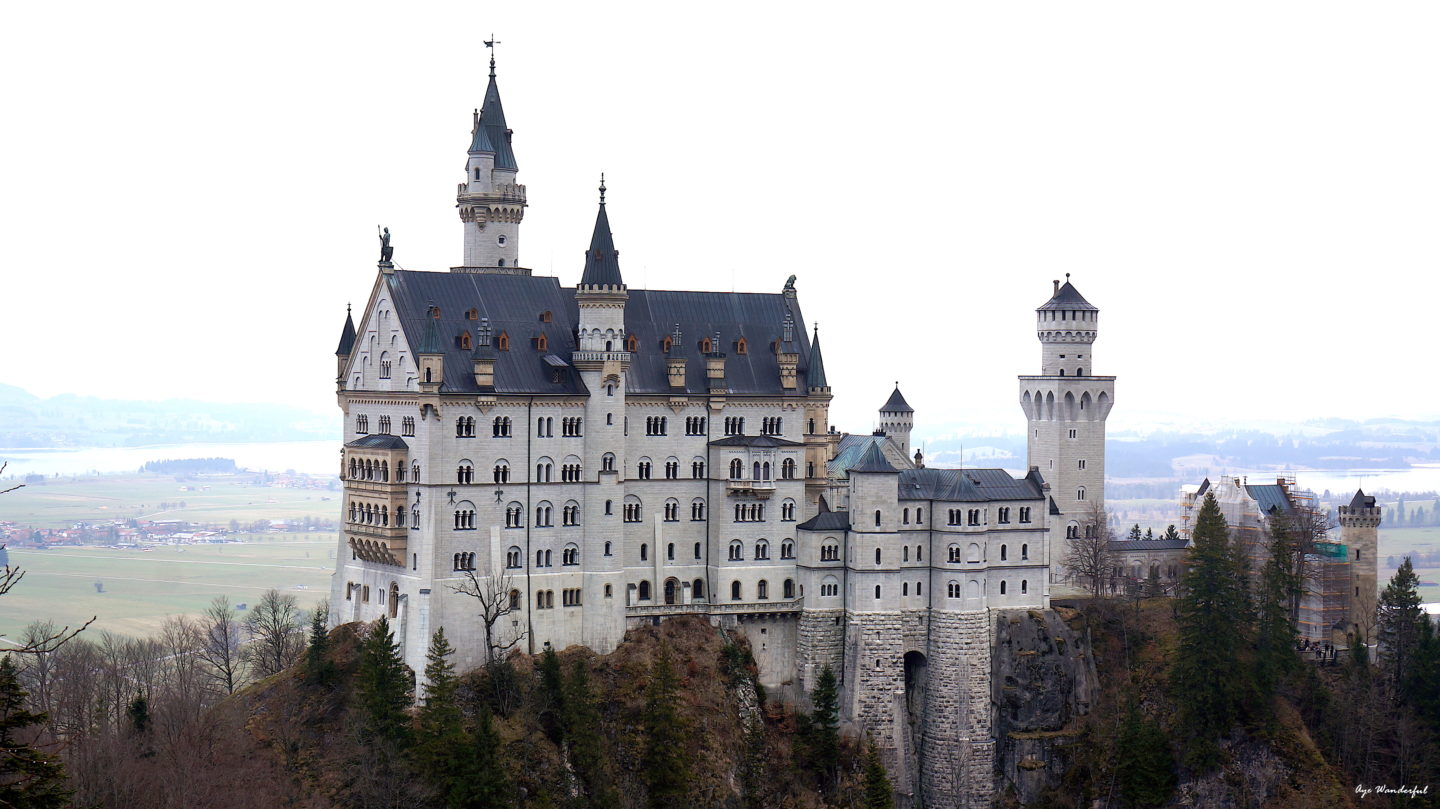 Neuschwanstein Castle is unarguably one of the most visited castles in Europe and the most famous site in Bavaria, Germany. This romantic castle attracts tourists from all over the world and is said to have inspired Walt Disney to create the Disney castle. Nestled in German Alps, perched atop a rugged hill and surrounded by lakes, Neuschwanstein Castle's location could not have been more picture-perfect.

Visiting Neuschwanstein Castle is an easy and convenient day trip from Munich. You can comfortably do it on your own by public transport without booking a tour and it's more affordable too, so your pockets will thank you 😀
Here's my step by step guide to getting to Neuschwanstein Castle from Munich by public transport.
When to go
Summer is a very popular time and July to September is considered peak season. The tickets are more likely to sell out by lunchtime so booking in advance is the best idea. To avoid the crowd, it's a good idea to visit Neuschwanstein Castle during winters. If it happens to be a snowy day, even better. Imagine how stunning the castle will look against the backdrop of snow-covered cliffs!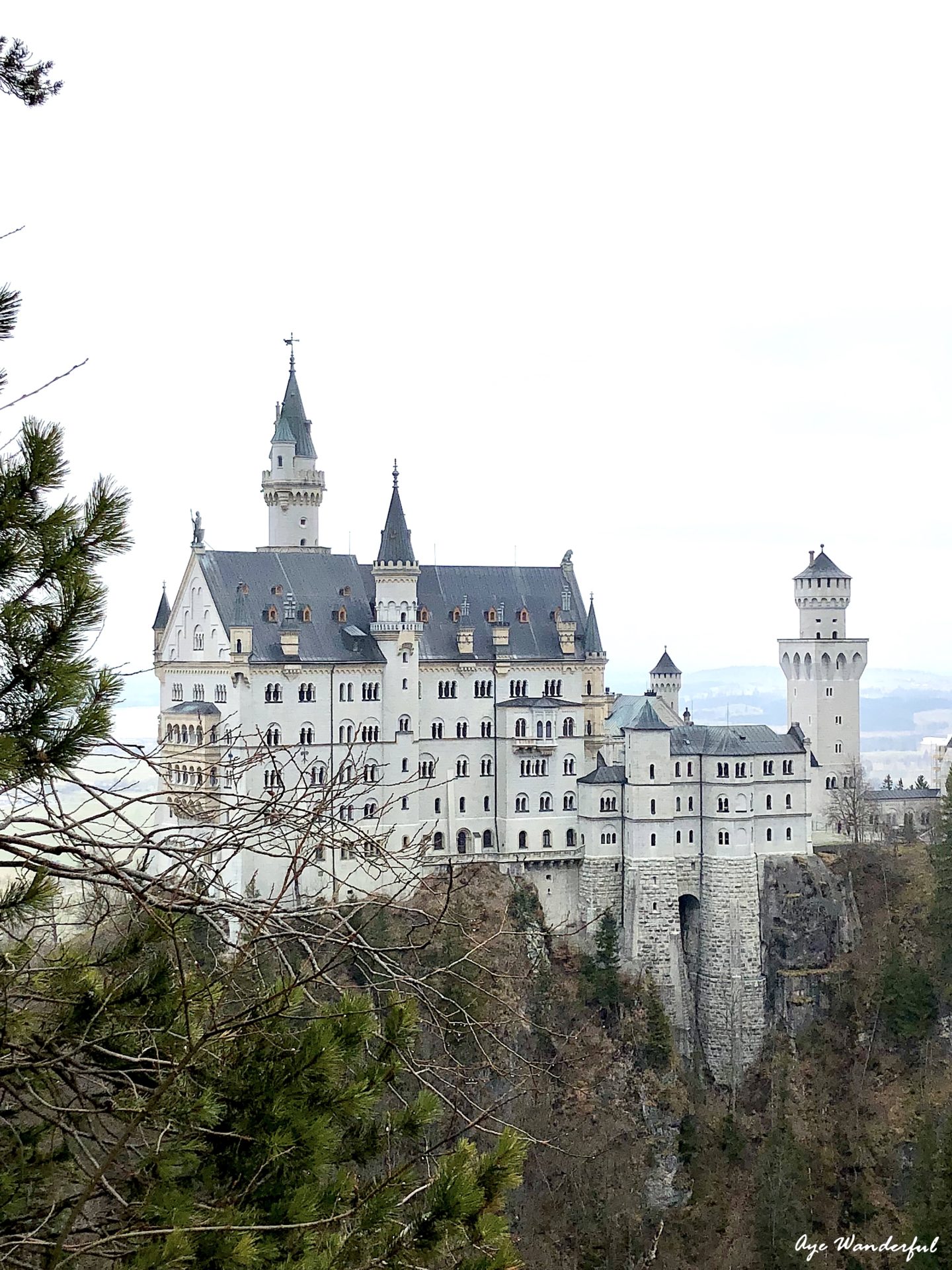 Entrance tickets for Castle
If you are into art and history, you may wish to go inside the castle for a guided tour. It is not a must-do though! It is best to reserve the tickets online for guaranteed availability. However, you need to reserve it at least 2 days in advance. Also, you will need to collect the tickets at Hohenschwangau at least 1.5 hours before the scheduled tour.
Getting there by Public Transport
A Bayern-ticket is a regional 1-day ticket for Bavaria, allowing you unlimited travel within the Bavarian region from 9am until 3am the following day. You can book a 2nd class ticket for a group of up to 5 people, costing 25€ for the first person + 6€ per extra passenger. This works out to be a very affordable option.
Purchase this ticket at the start of your journey at any S-Bahn or U-Bahn station because it will also cover the ride to Munich Hbf (Hauptbahnhof). From Hbf, take a train to Füssen station which is around a 2-hour journey. At Füssen, you will need to take bus 78 (you won't miss it, just follow the crowd 😉 ) which will take you to Hohenschwangau and drop you near the Castle ticket centre.
At the ticket centre, go to the "Reserved Tickets" counter to collect your pre-booked tickets. As mentioned earlier, you need to collect the tickets no later than 1.5 hours before the scheduled tour. There is also a counter for purchasing the tickets without reservation. Expect longer queues for it and also availability cannot be guaranteed.
After you have collected the tickets, head further uphill and you will have a few options to reach the Castle. You could either walk (quite a steep hike) or take a shared horse-carriage ride or take a bus. You can choose to go up a certain way and come down in another.
If you take the bus which is the fastest mode, you can buy the tickets on board. In few minutes, it will drop you at Marienbrücke.
Bus prices: Uphill – € 1.80, Downhill- € 1.00, Round trip – € 2.60
More details here.
Marienbrücke
Marienbrücke or Queen Marie's Bridge spans the Pöllat Gorge. It offers fantastic views of the castle perched on the edge of the cliff. Behind the castle, you can see the villages, fields and lakes beyond. Grab yourself a good spot (you may have to struggle for it :D) and admire some postcard-worthy views of the castle. This is a great photo spot!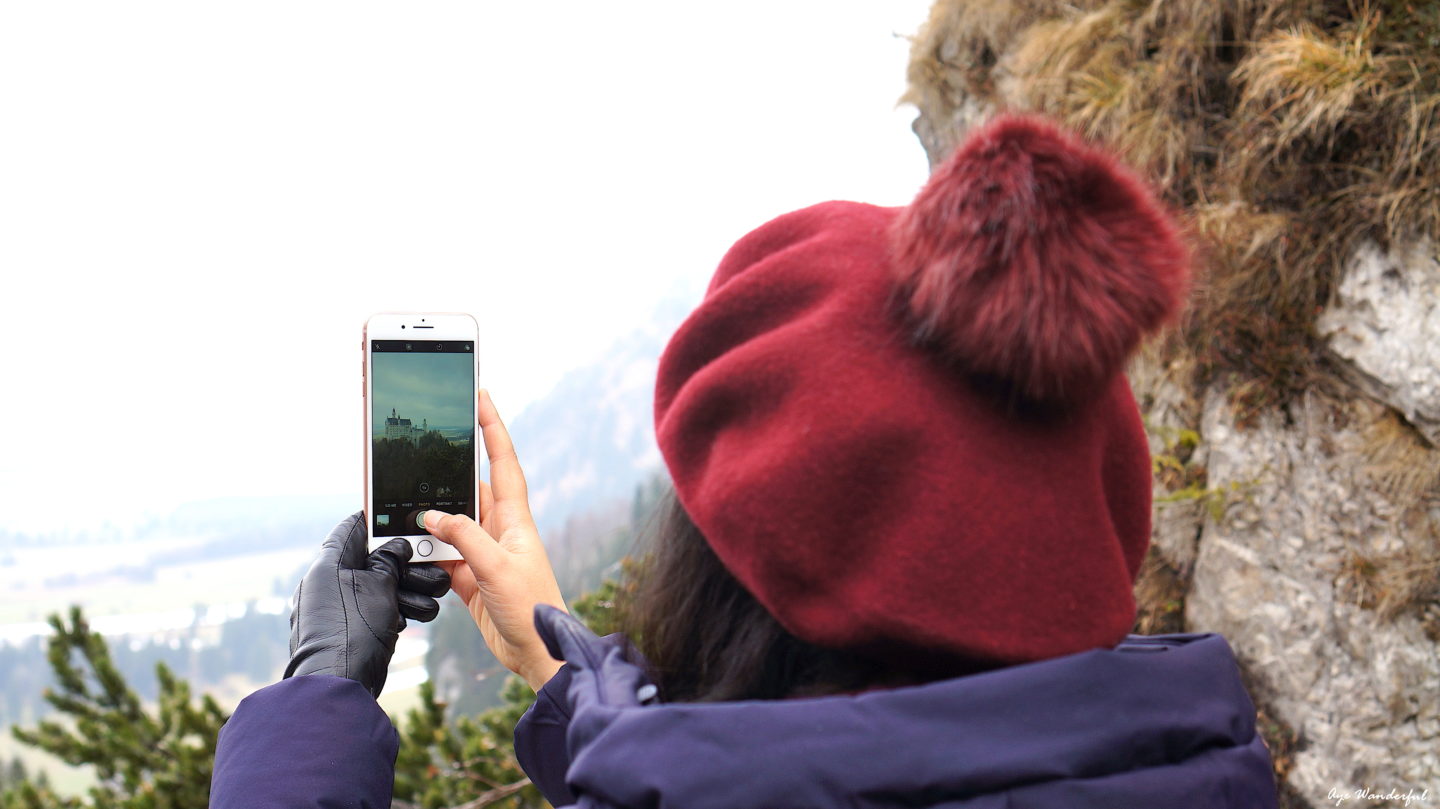 There are hiking trails further from the bridge (I won't count is as easy 😉 ) and you can get even better views from that path.
Note: In case of bad weather during winters, the bridge may be closed.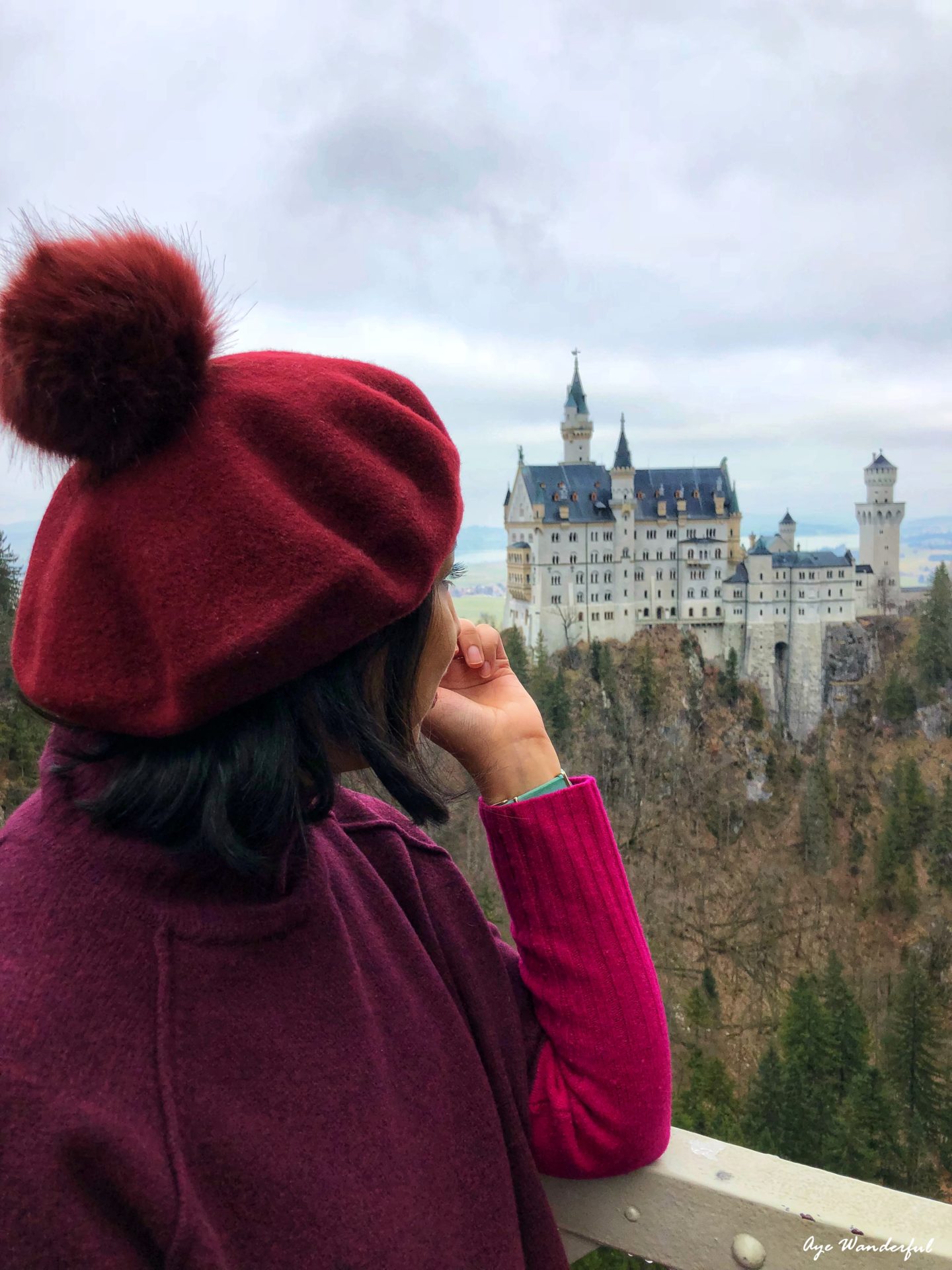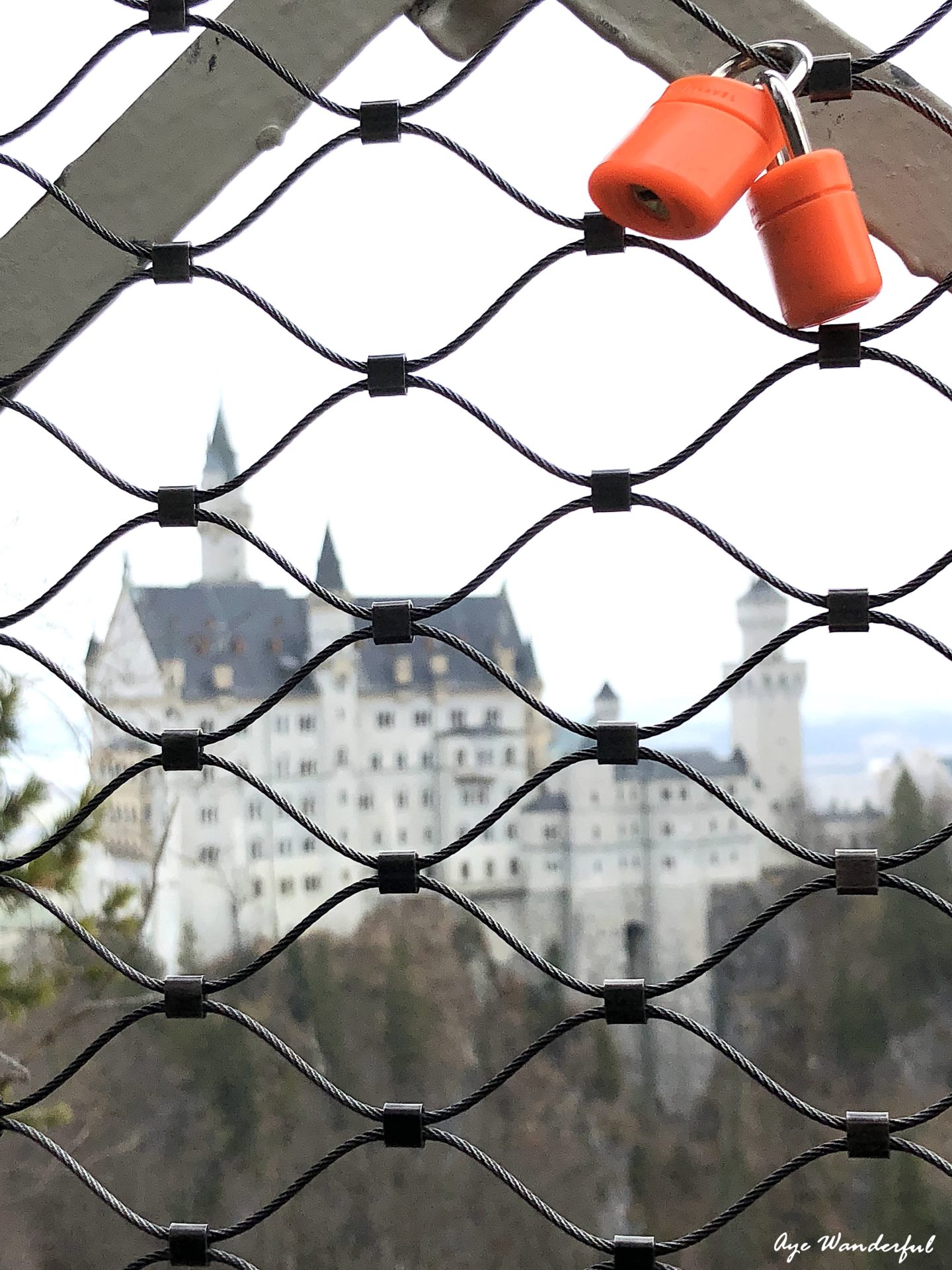 Walk to the Castle
Once you have gazed at the castle to your heart's content, turn back to the spot where the bus dropped you and start walking towards the castle. It will take you around 15 minutes from here to reach the castle.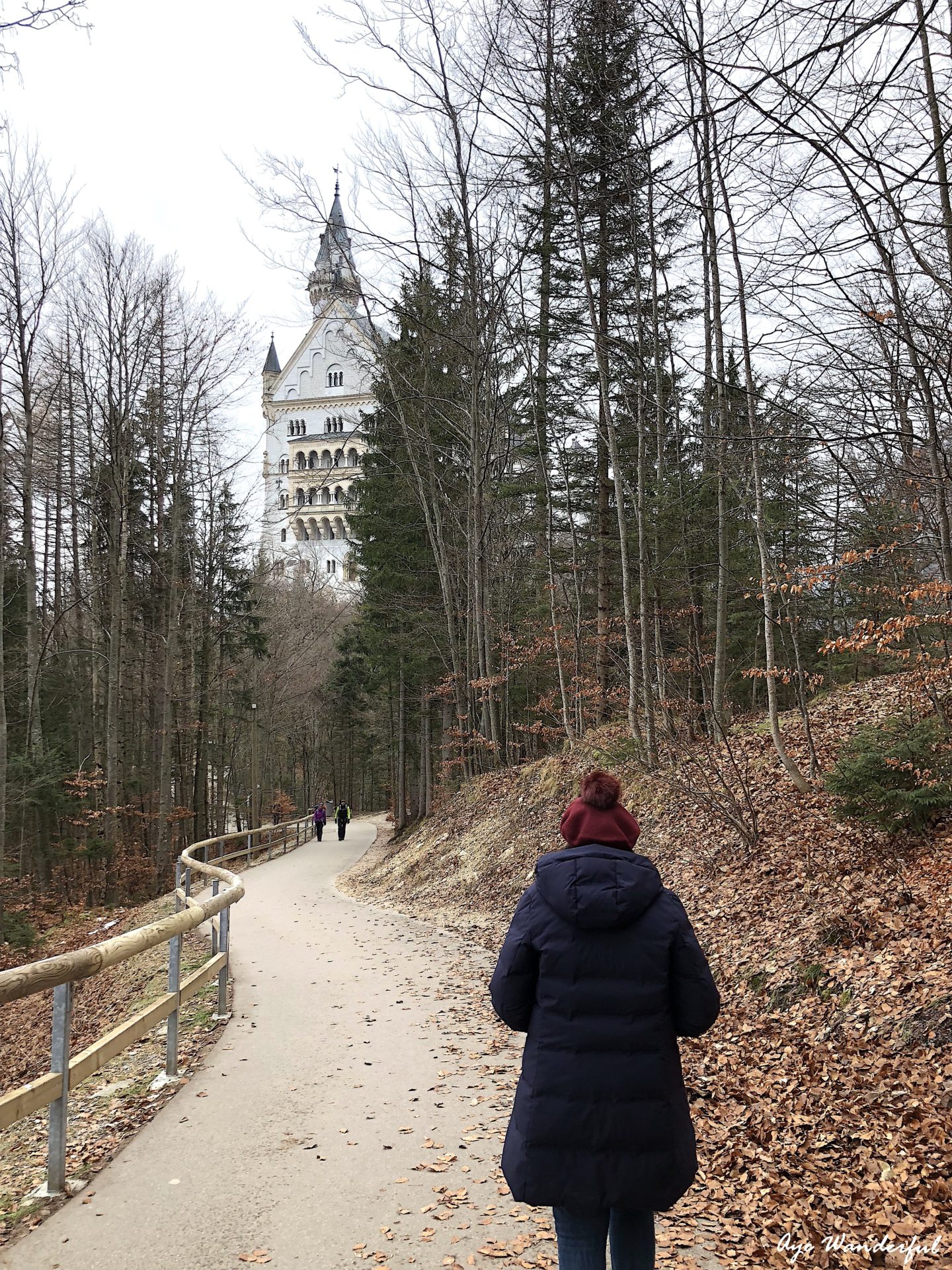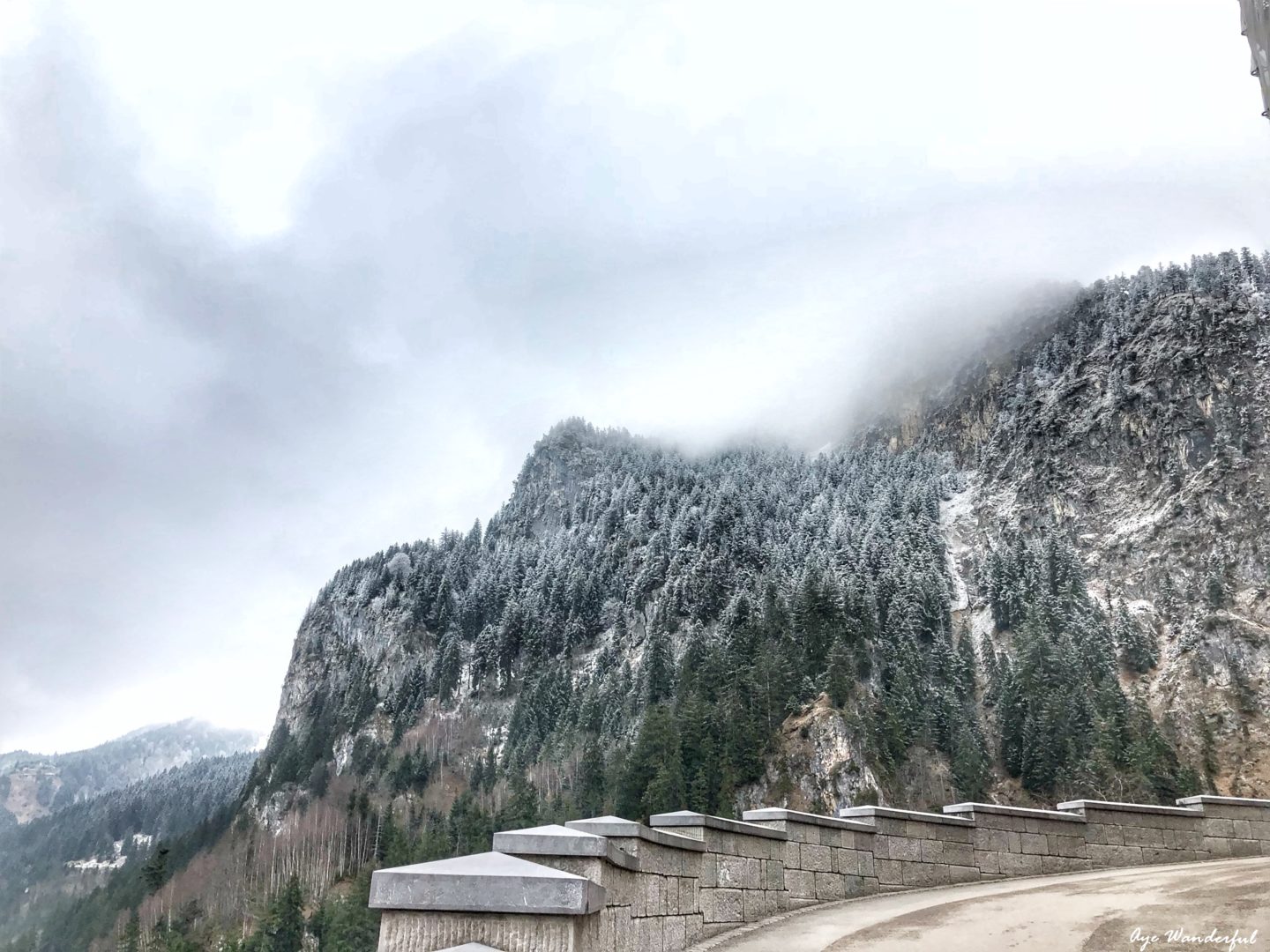 Even if you haven't purchased the entry tickets, you can go all the way up until you reach a viewing platform. Those who have bought the entry tickets can go inside once it's time for their tour.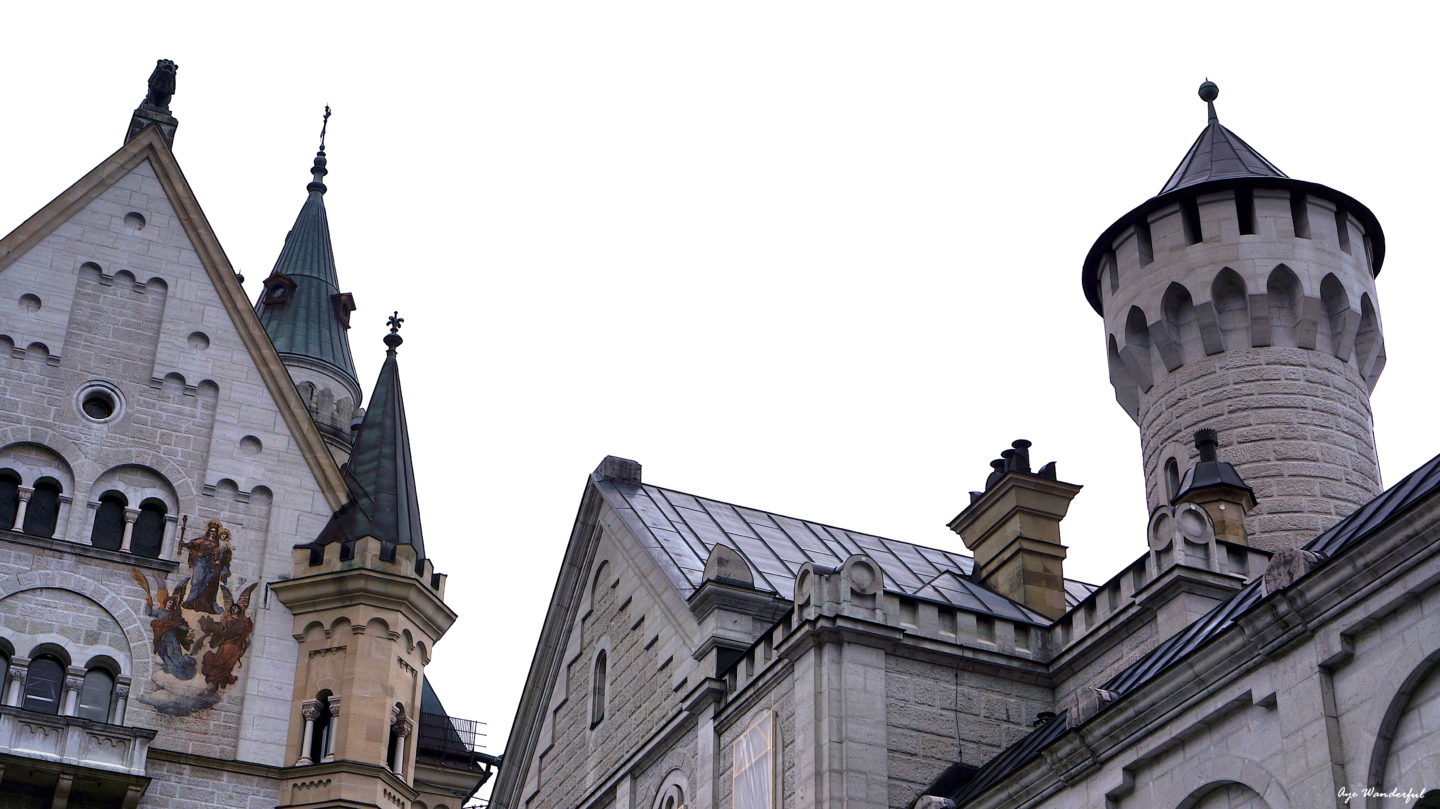 The tour lasts about 30 minutes and the guide explains the history and background of the various rooms that you pass through. The castle was built by Ludwig II as his residence and not to show off his wealth or power. So, you may find that the interiors are not magnificent. However, it's slightly on the eccentric and dreamy side drawing inspiration from old legends and the Middle Ages. The paintings have been very well preserved and the colours are quite vibrant. Athough designed to look medieval from the outside, the castle was actually built in the 19th century and had amenities of that time.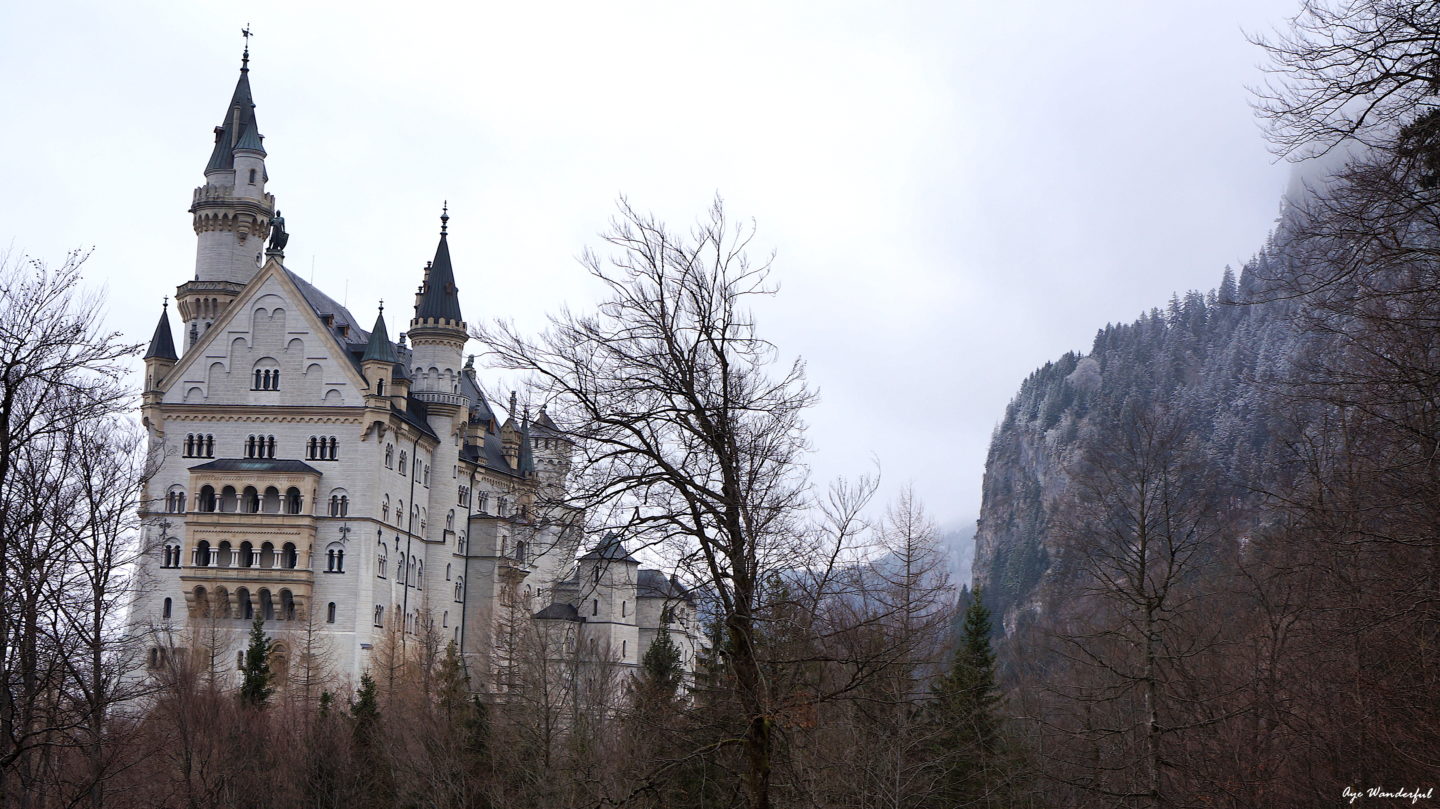 After the tour, amble back to the bus point where you can catch the bus back to Hohenschwangau.
Once back in the village, you can either stop for lunch/refreshments or head straight to bus 78's departure point. Take bus 78 back to Füssen and then the regional train to Munich Hbf. Alternatively, if the train to Augsburg Hbf is leaving earlier, you can take it and change at Kaufbeuren for the train to Munich.
Note: The schedule and cost information for public transport is valid at the time of writing the post (Jan'18).
I hope you enjoyed my post on taking a day trip from Munich to Neuschwanstein Castle. If you liked it, don't forget to share on Facebook/Twitter/Pinterest 🙂
Pin it for later!
What are your favourite castles? Leave me a comment, I'd love to know!
Cheers,
Ameeta xx
Cheers, Ameeta xx