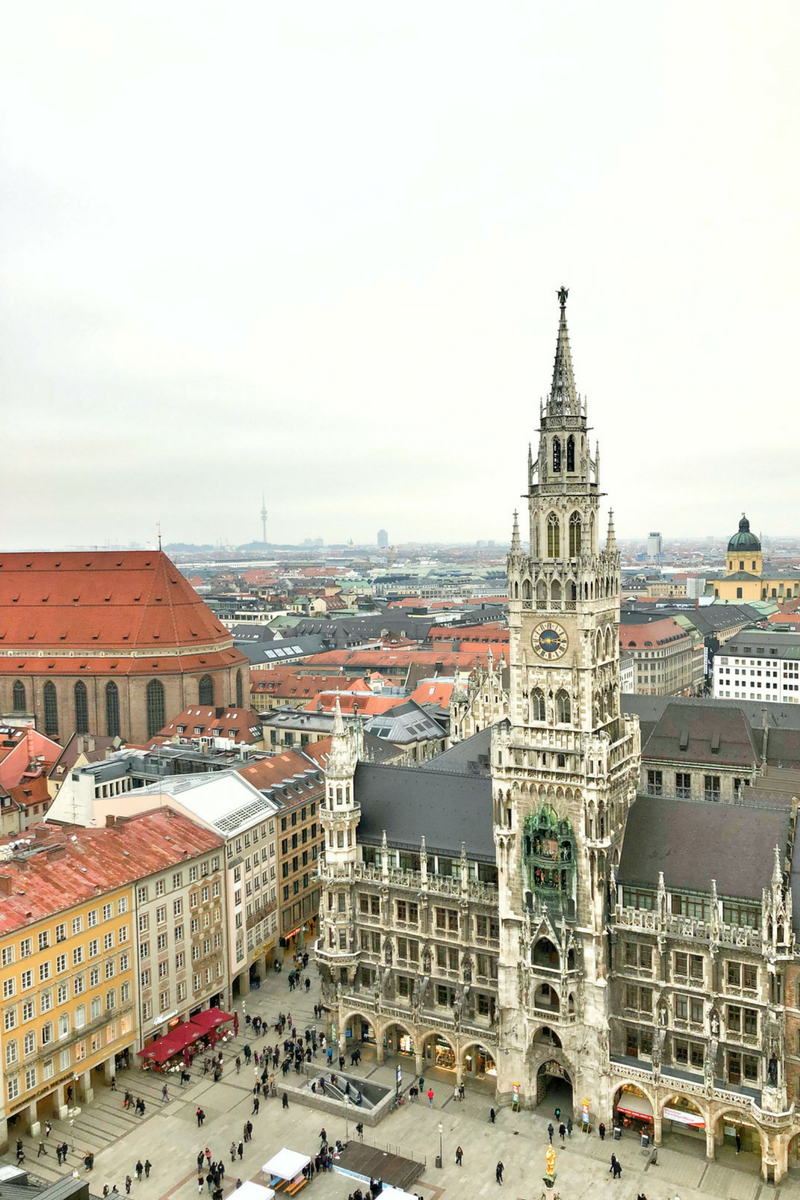 Munich, the third largest city of Germany and capital of Bavaria, may pale in comparison with the cool and edgy Berlin but why compare, eh? Head to Munich's old town and its history and the culture will be evident. It's also a great base for exploring the Bavarian region and experiencing the ever-so-famous Oktoberfest!
If you find yourself in Munich for a day or two or perhaps a weekend getaway, here's my handy list of 10 things to do in Munich.

Hofbräuhaus
A visit to Munich is incomplete without having a giant mug of beer (or more) at Hofbräuhaus. And guess what, they serve a non-alcoholic version too 😉 With a live Oompah band performing, spend a crazy night at world's most famous beer hall, drinking and socialising at the communal tables under painted vaulted ceilings.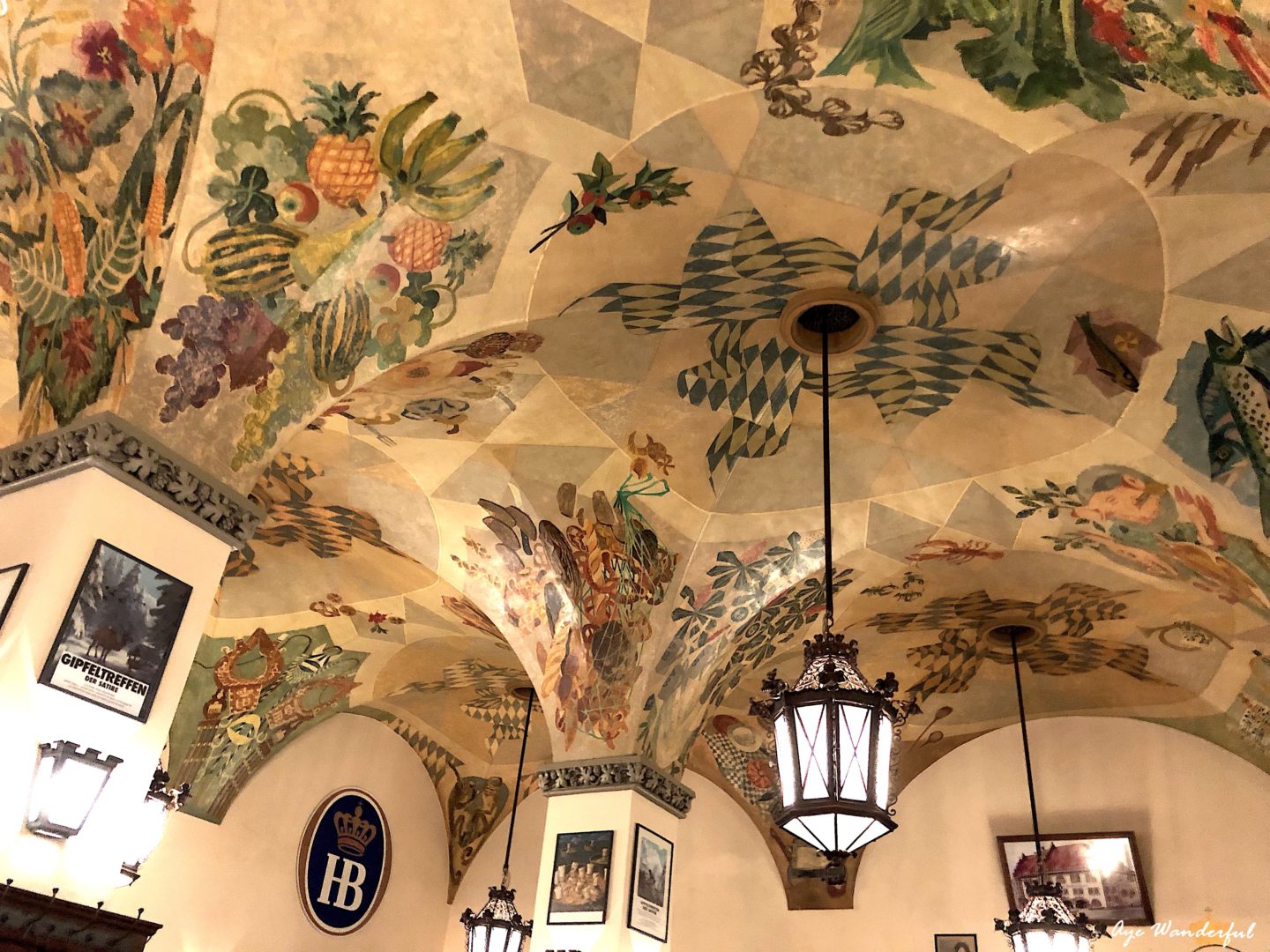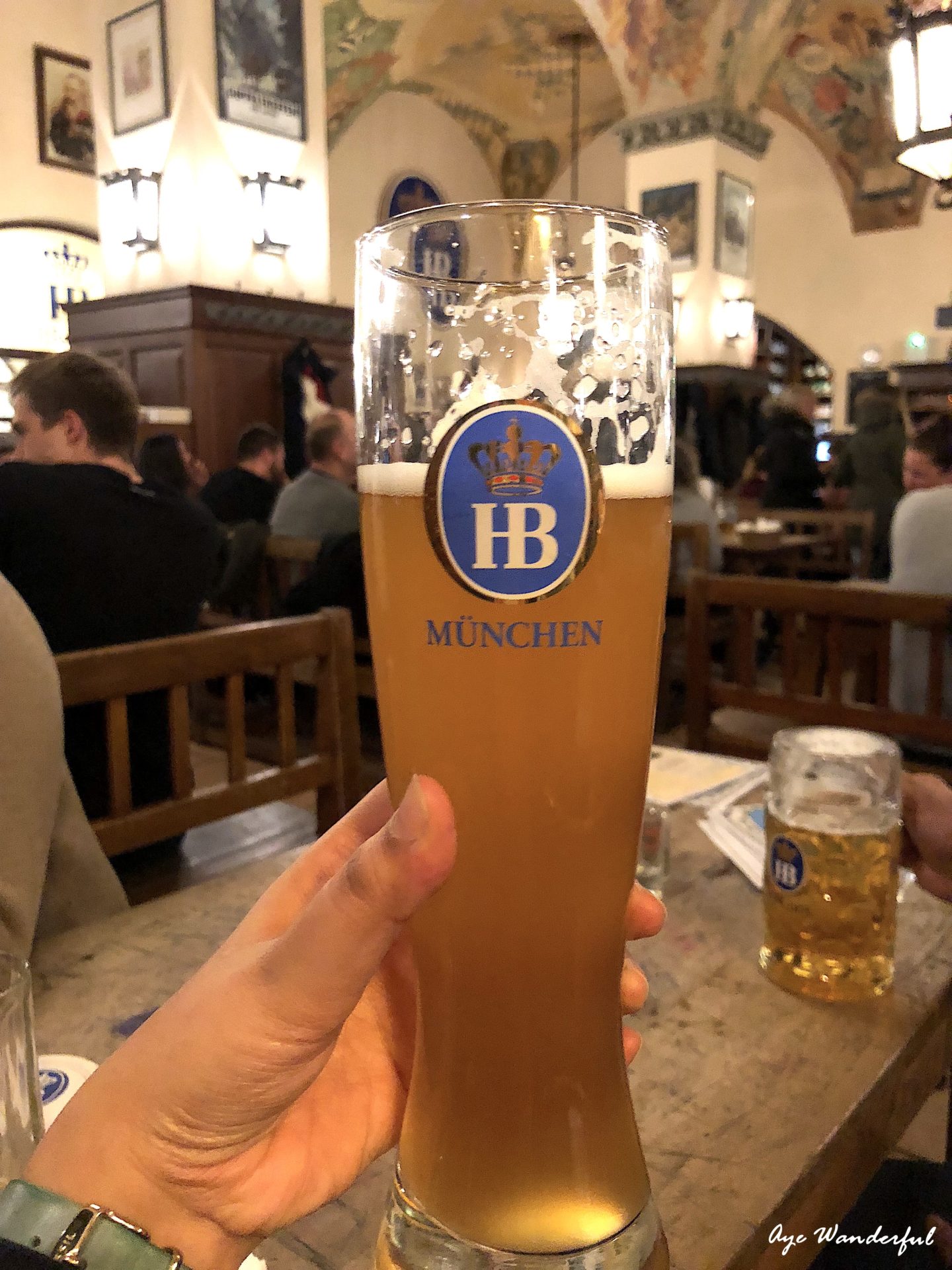 English Garden
English Garden, Munich's city park is one of the largest in Europe. In fact, it's even bigger than New York's Central Park! Plan to spend a few hours here because there is a lot of ground to cover. Some of the attractions include a Japanese tea room, a Greek-style temple, Chinese Tower beer garden (5-tier pagoda) and even a nudist sunbathing area 😀
Eisbach River Surfing
Within the English Garden, there is a man-made river called Eisbach. A particular section of the river is quite popular because of a wave formation that attracts surfers. It's really cool watching the surfers take turns at surfing on the waves, trying to maintain the balance. Once a surfer goes down, the next in the queue gets in. This is meant for skilled and experienced surfers only.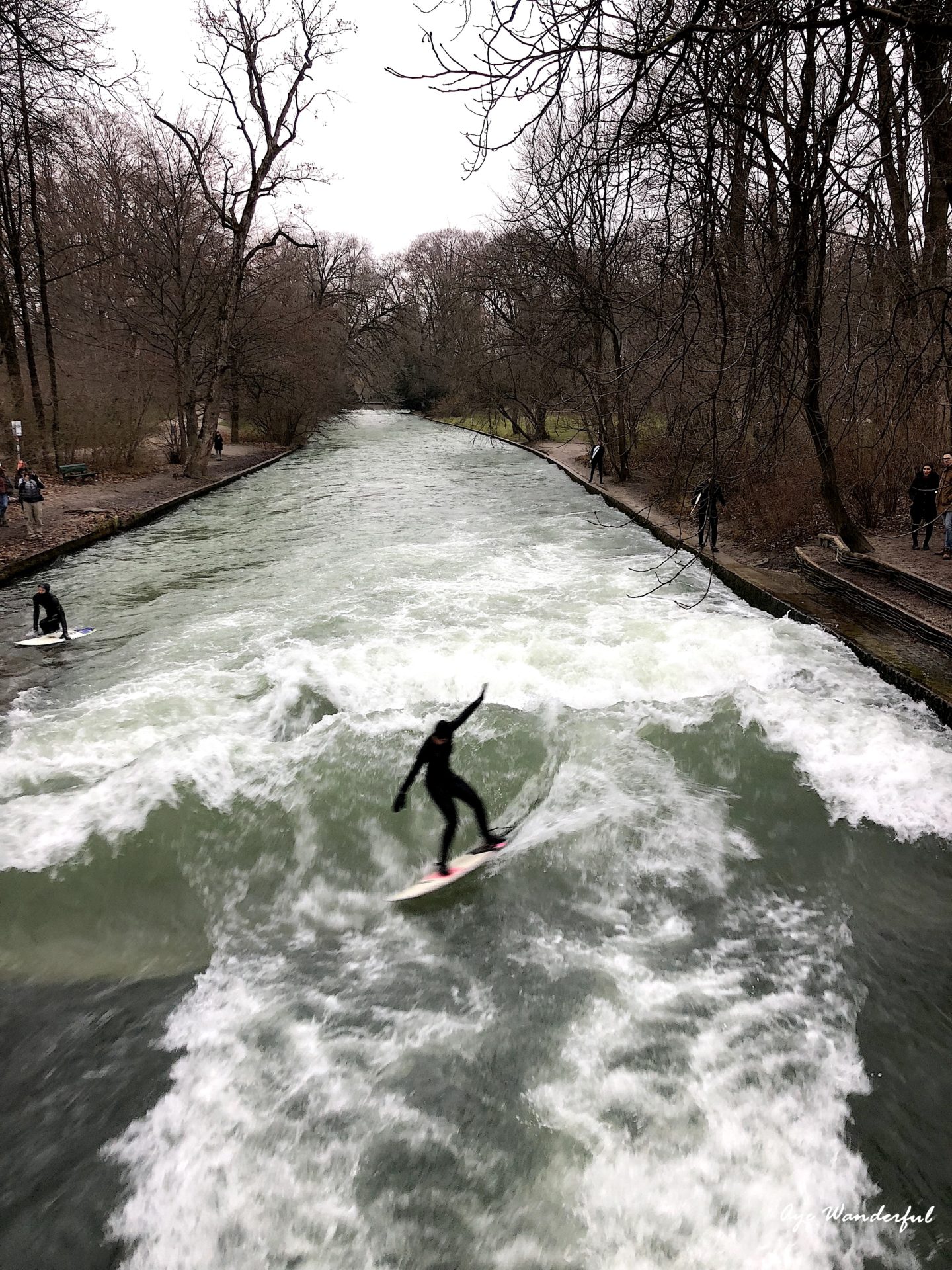 Marienplatz
Marienplatz is the central square and the focal point of Munich. It is surrounded by the New City Hall, Glockenspiel, Old City Hall and Mary's Column. These buildings are simply stunning making Marienplatz a picture-perfect square. The lanes leading off from the square are lined with high-street shops and there are many options for eating and drinking nearby.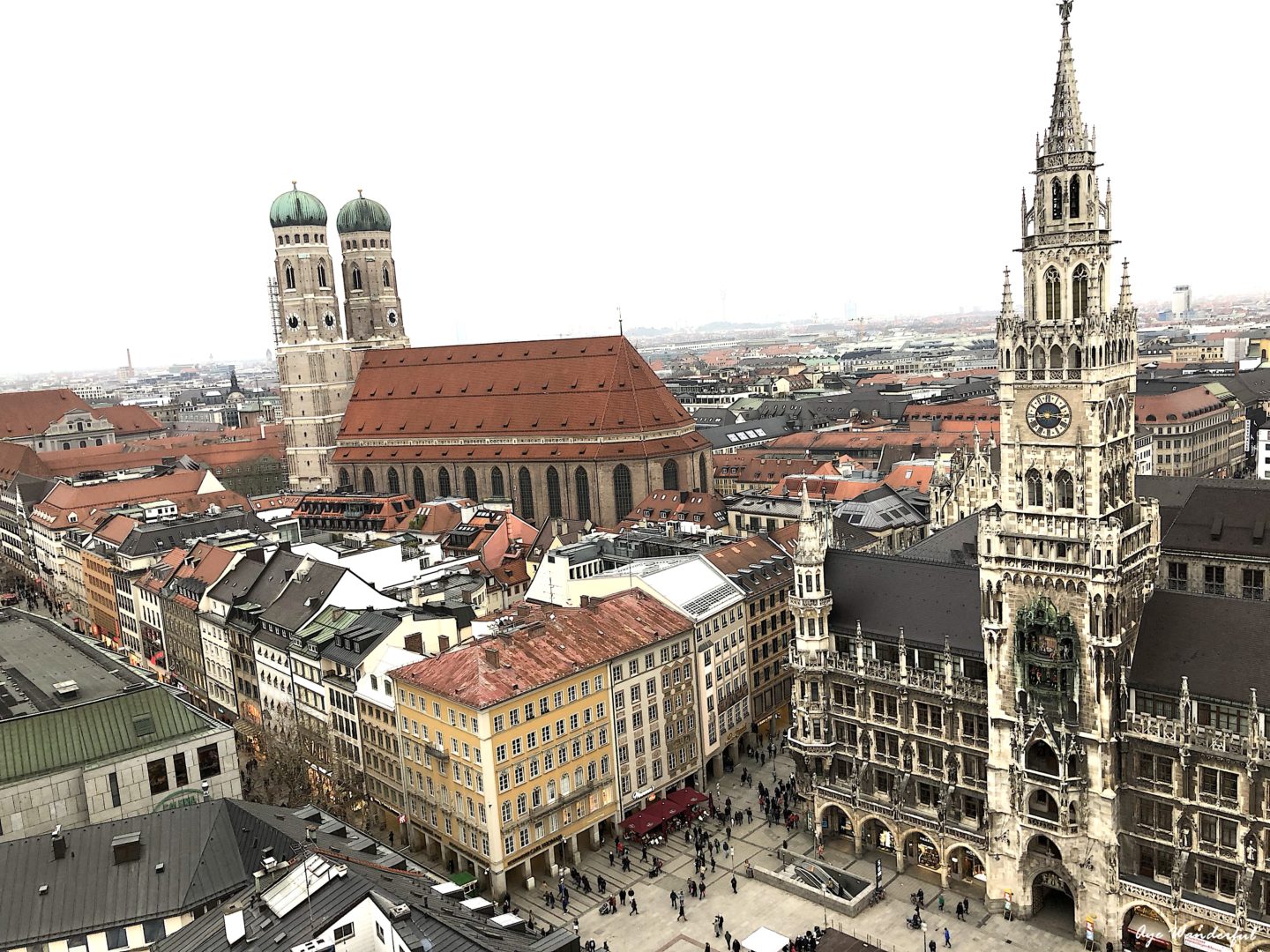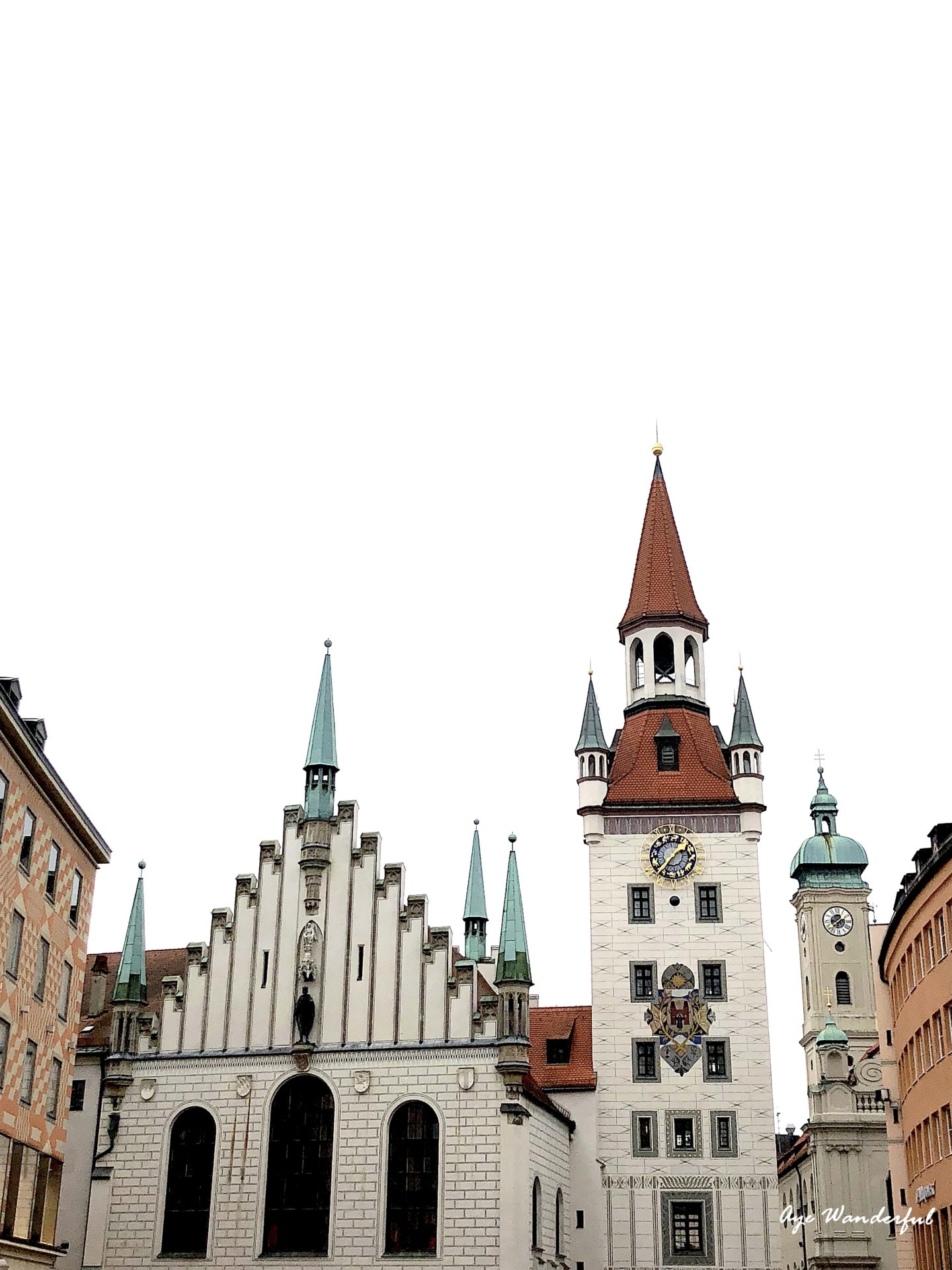 Church of St. Peter's
St. Peter's Church is the oldest in Munich and just a few minutes walk from Marienplatz. For 3€ entry fee, it is possible to climb its tower for rewarding views over the city and a bird's eye view of Marienplatz. Beware – there are around 300-odd steps and the stairwell can be quite narrow in places.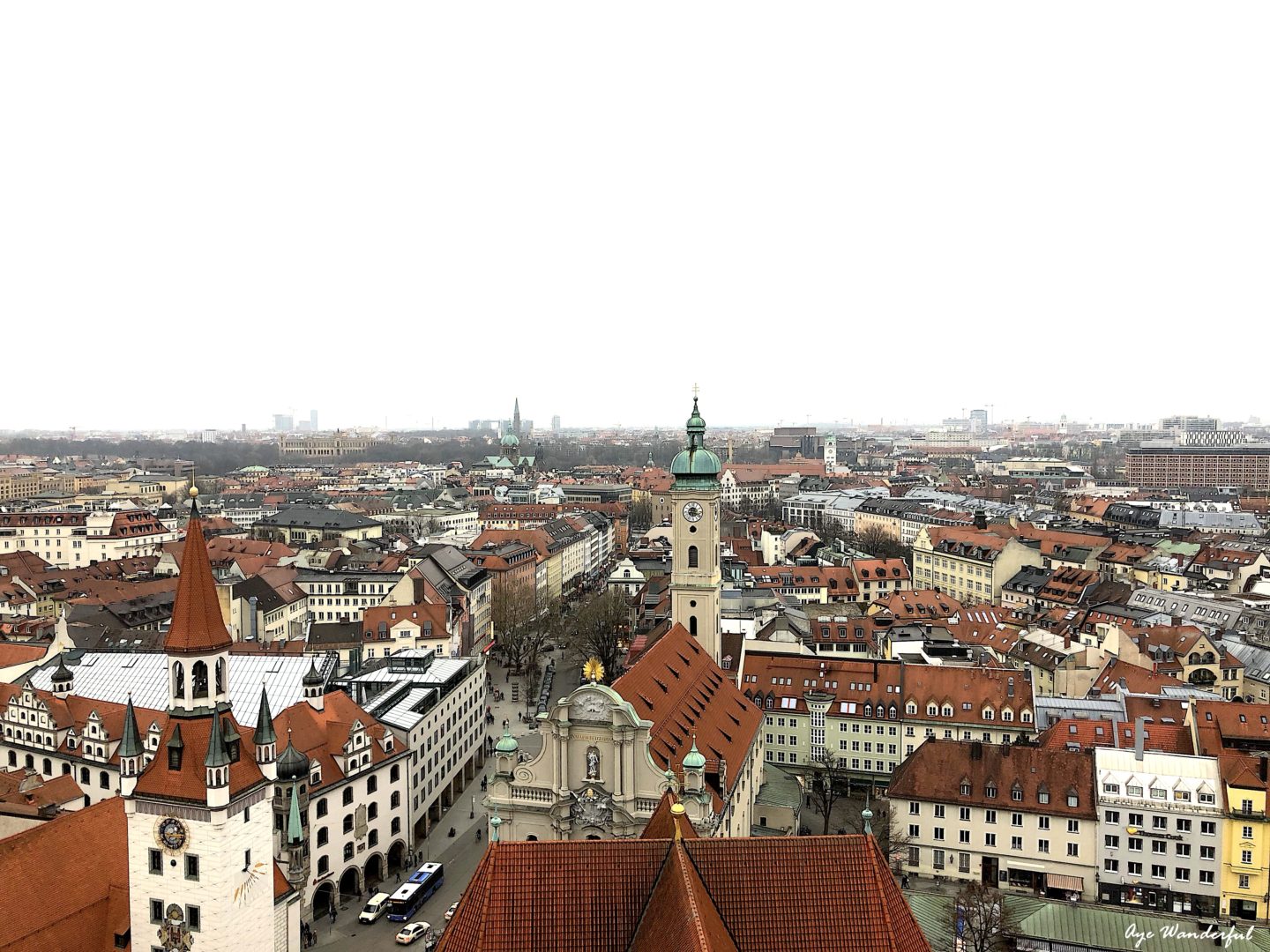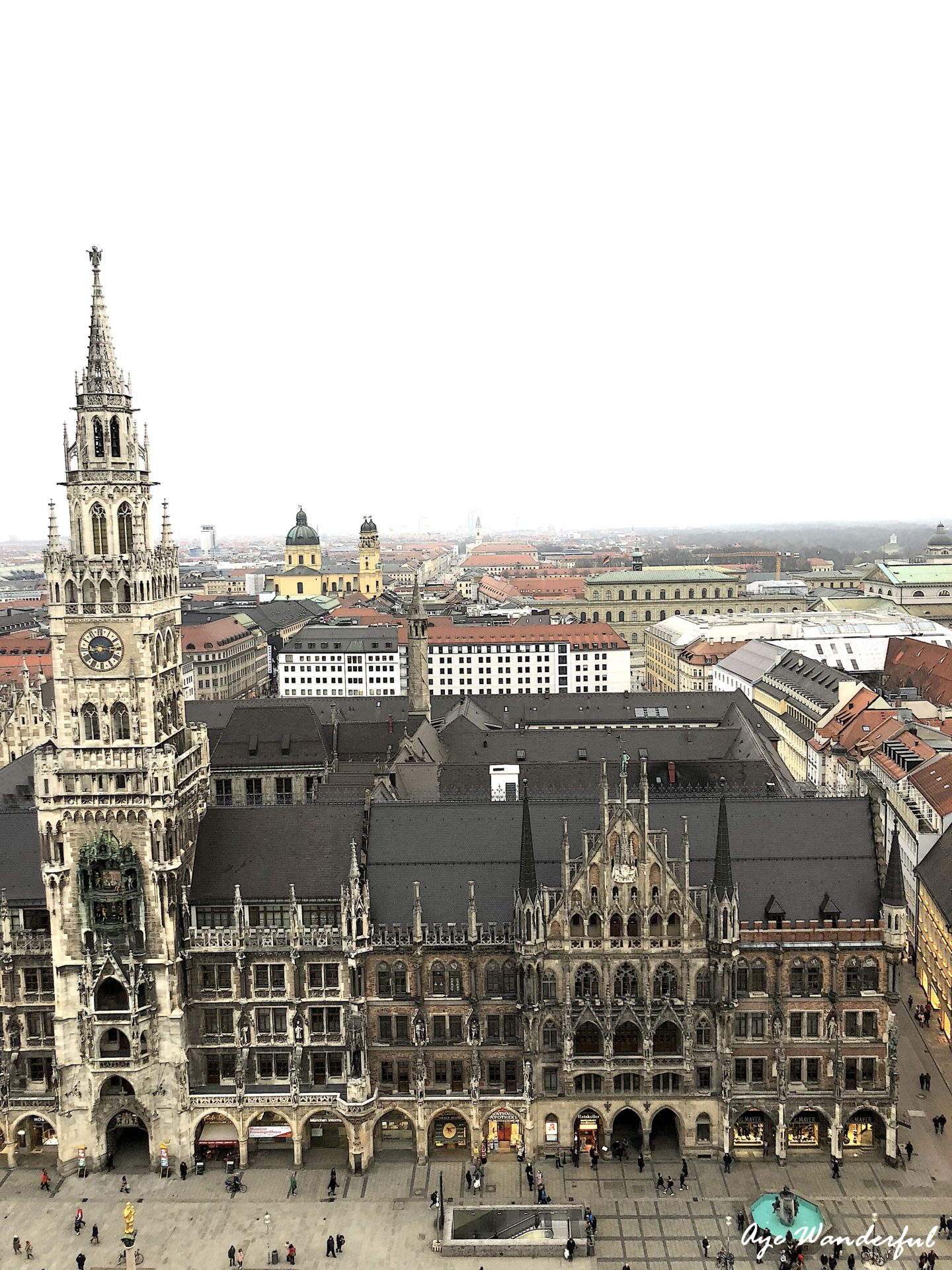 Viktualienmarkt
Local food markets offer great insight into a city's food and culture and are also perfect for some people-watching. Munich's Viktualienmarkt has 140 stalls selling fruits and vegetables, cheese, exotic food products, spices, tea, meat and fish, etc. It also has flower shops, restaurants, bakeries and a beer garden.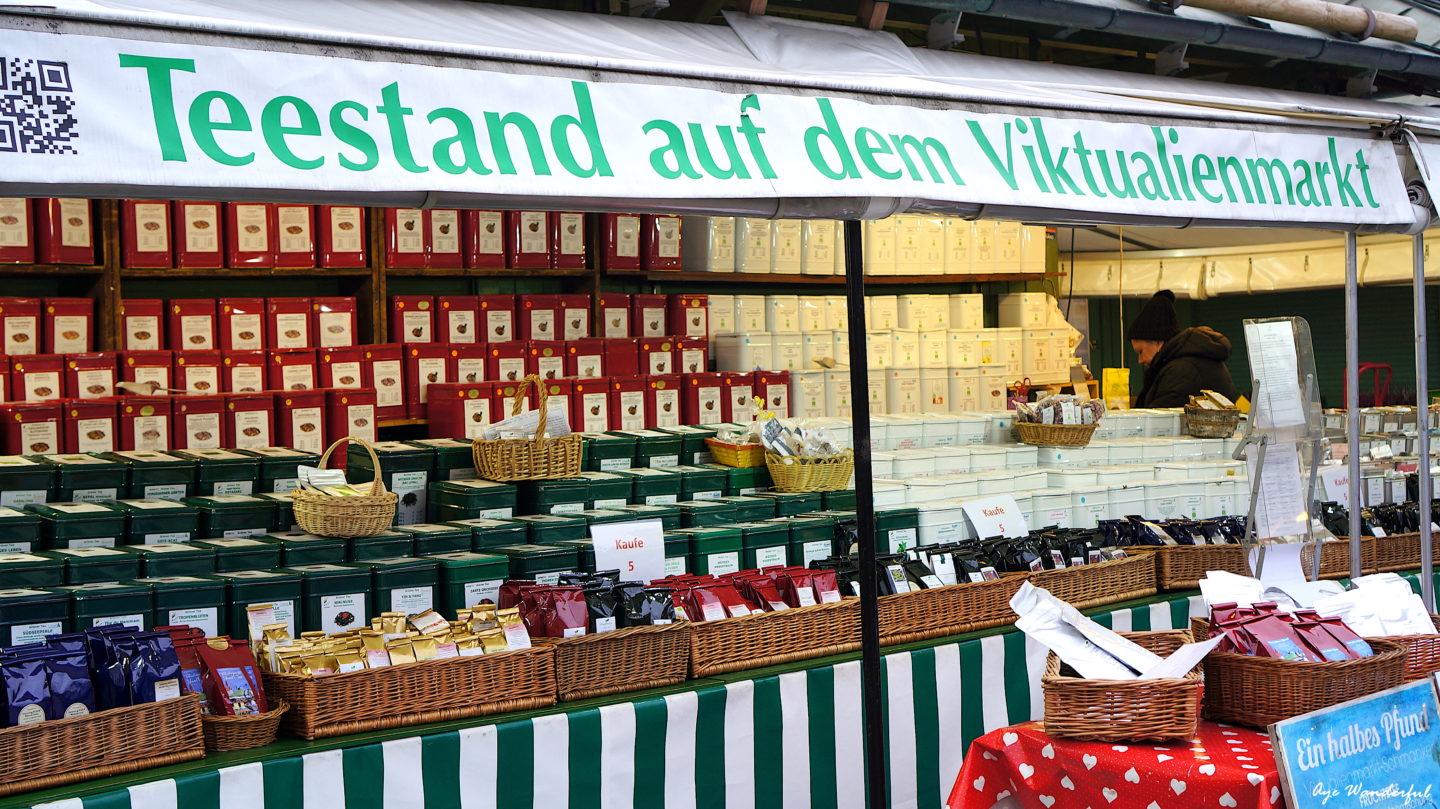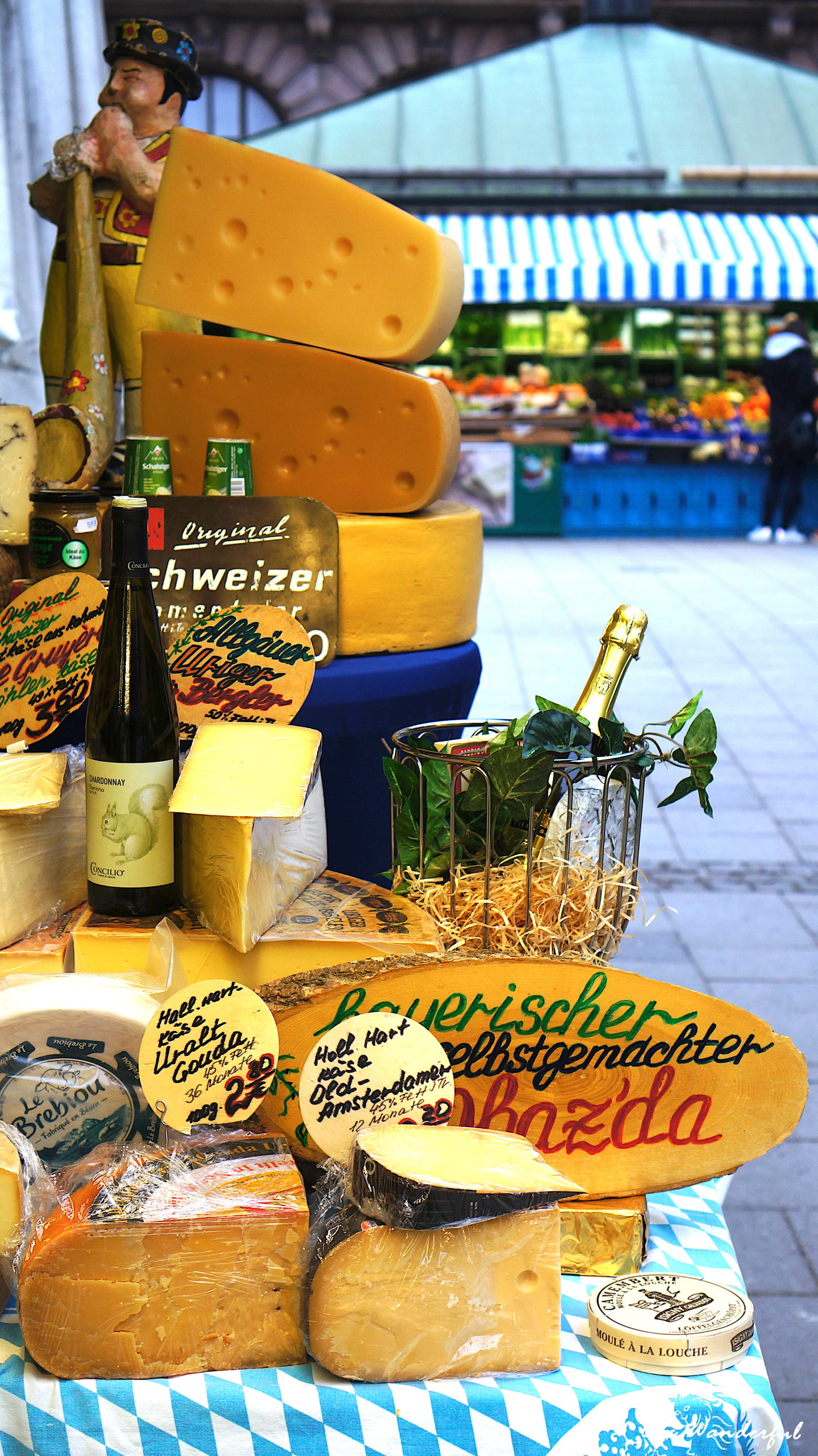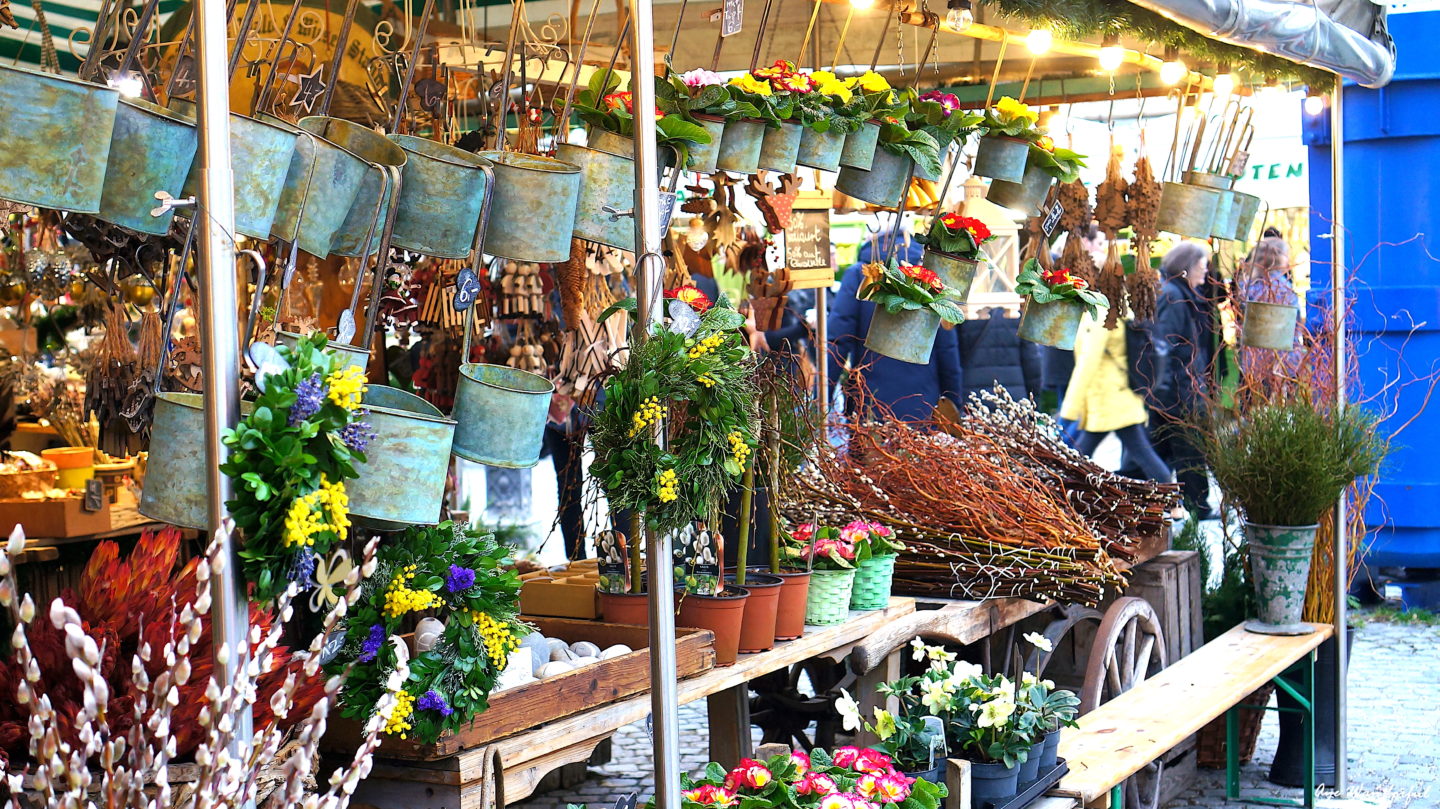 BMW Museum
A must-visit for automobile fans, the BMW Museum showcases the technical development and history of BMW in the form of both actual models as well as conceptual ones. The exterior of the building looks quite futuristic with its metallic circular design.
Eat Apfelstrudel & Pretzel
Although traditionally an Austrian delicacy, Apfelstrudel (Apple strudel) is quite famous in Germany too. It consists of a pastry filled with apples, sugar, cinnamon and raisins and is inspired by the Turkish baklava which was introduced via the Austro-Hungarian Empire.
Another food item not to be missed is the Pretzel. A type of bread in the shape of twisted knots, pretzels are crunchy on the outside and soft on the inside and are generally eaten for breakfast when they are freshly baked.
Maelu
It is difficult to pass by the windows of Maelu and not be tempted by the neatly displayed colourful desserts. The colours of the cakes, pralines and macarons are sure to catch your eye. Treat yourself by ordering the little orbs with the shiniest vibrant glaze on the outside and softest, creamiest, melt-in-the-mouth cake inside! Be warned though, Maelu is on the expensive side.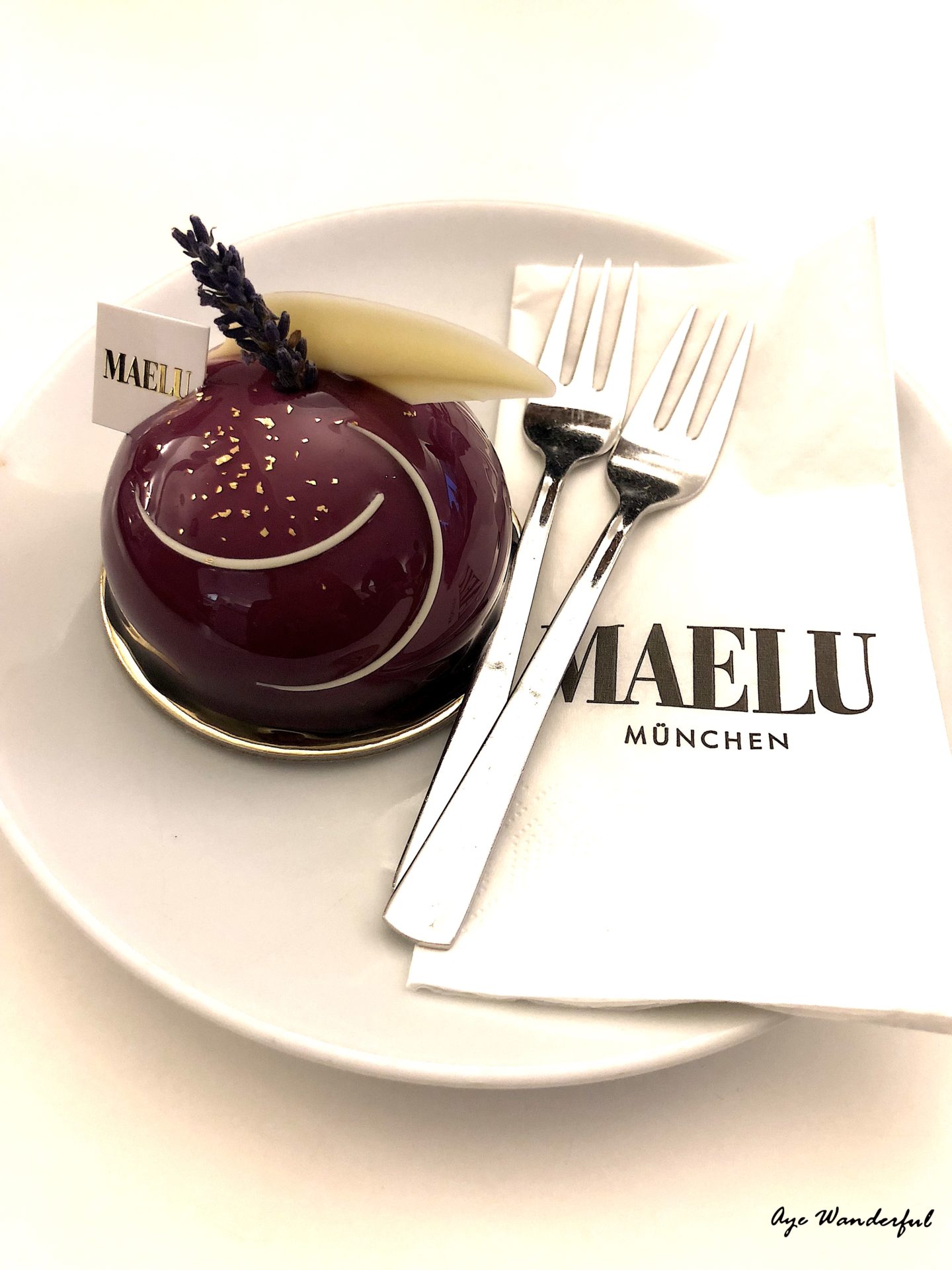 Neuschwanstein Castle
Finally, when you're done exploring Munich, head out of the city for a day trip to Neuschwanstein Castle. Said to have inspired Disney's Castle, it sure seems to have been plucked straight out of a fairy tale.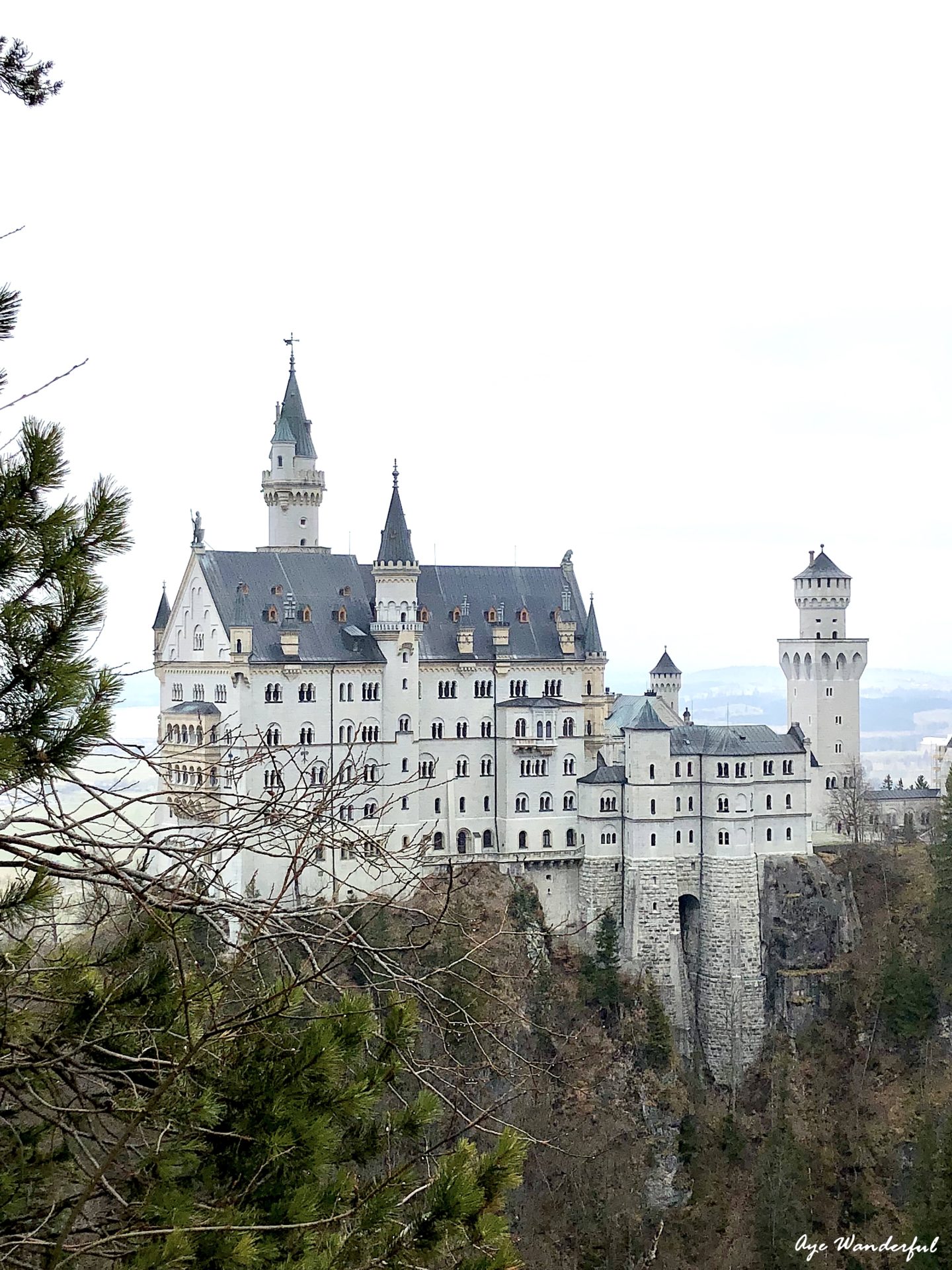 I hope you enjoyed my post on Top 10 Things to do in Munich. If you'd like to add to the list, leave me a comment. I'd love to know!
Don't forget to share the post on Facebook/Twitter/Pinterest/Everywhere! After all, sharing is caring 😉
Pin it for later!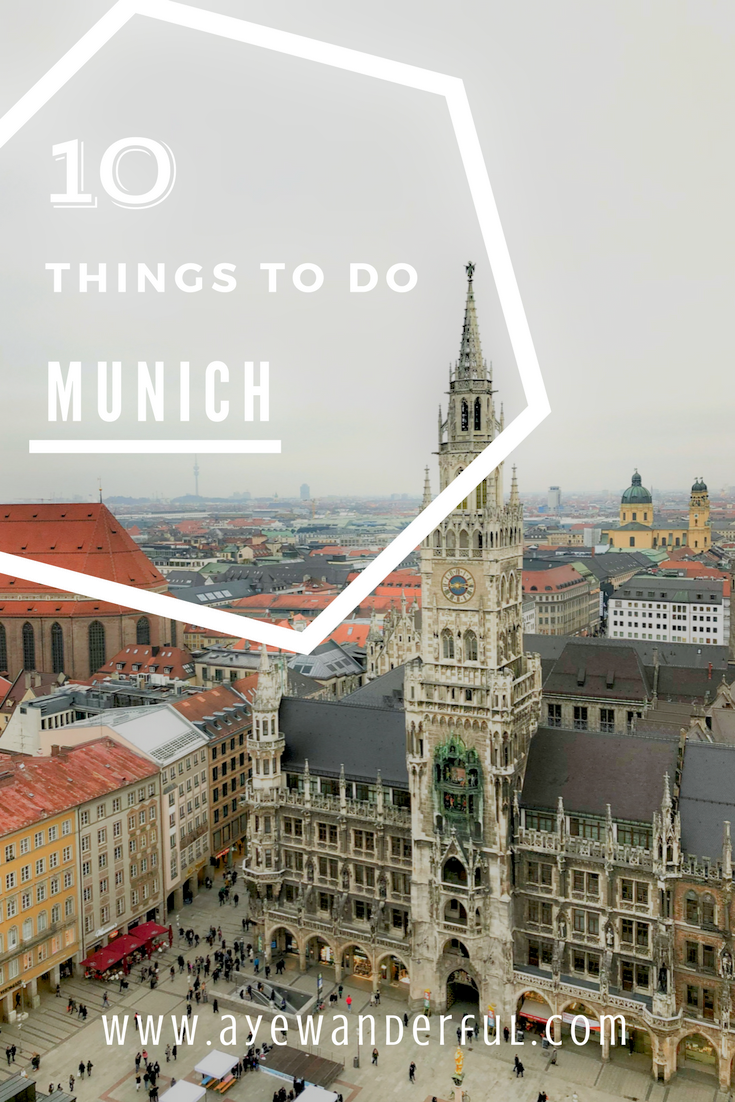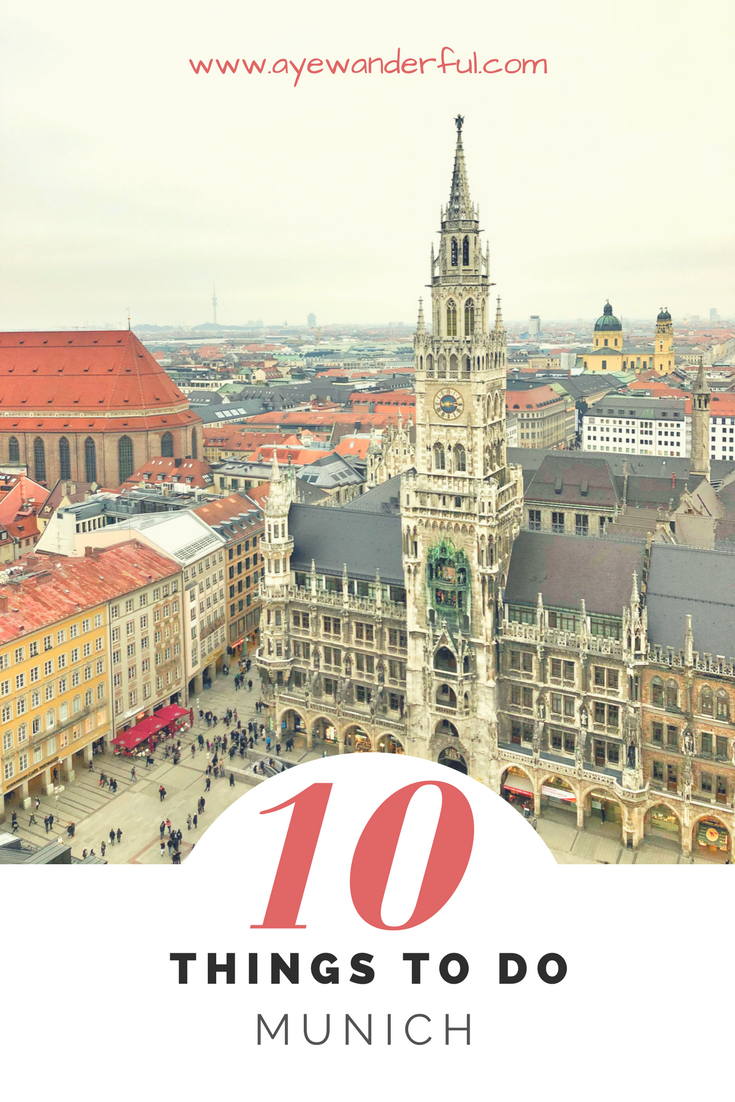 Cheers,
Ameeta xx
Cheers, Ameeta xx