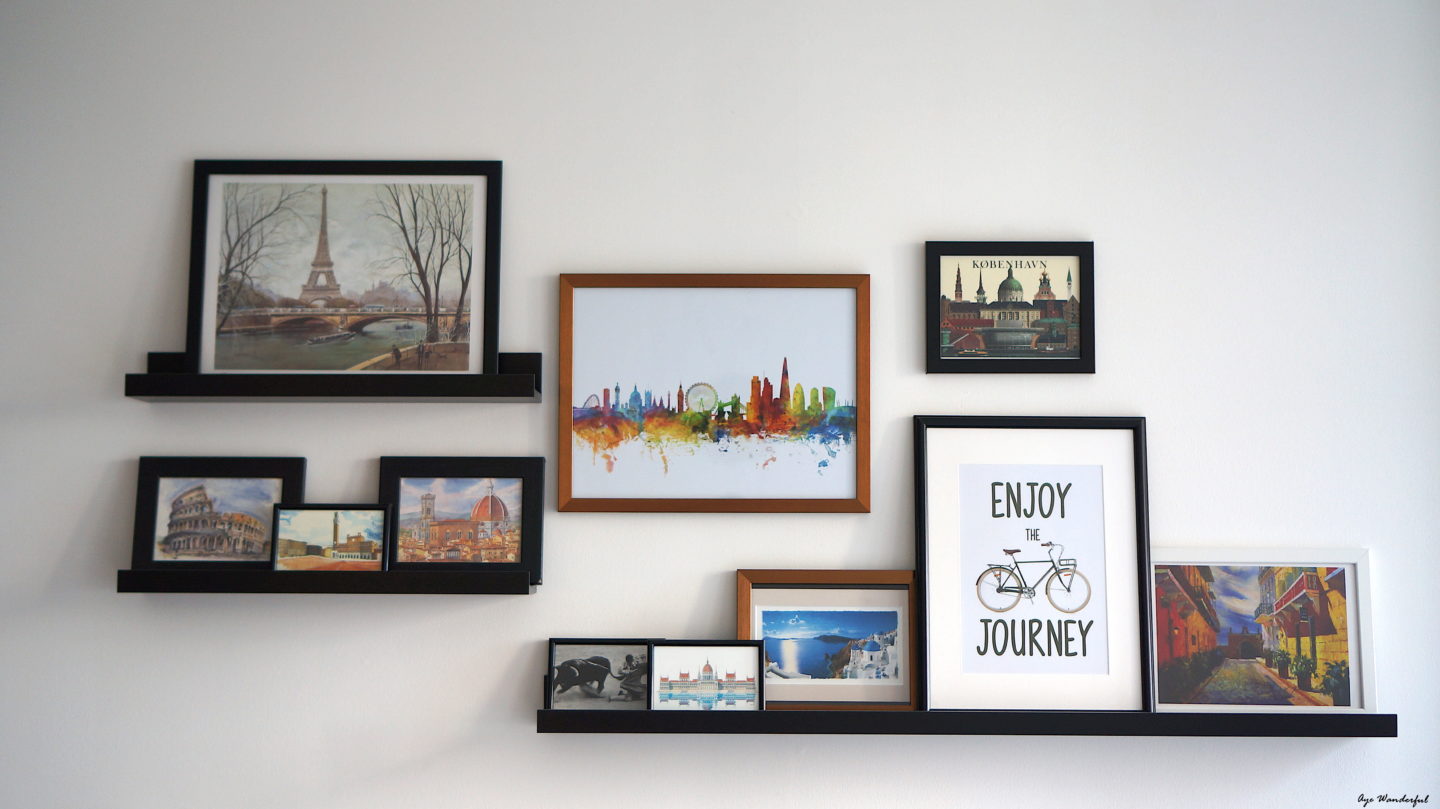 We all like to pick souvenirs from places we travel to. To remind us of the beautiful memories we made and to make those memories last a little bit longer.
Often times what seems like the perfect keepsake while buying ends up being clutter back at home. Either it doesn't go with the decor or there is no space to display it. If you are very aesthetic-conscious, these mementos, at times, just end up in a storage box or a drawer. And you know what that means, right? Out of sight, out of mind thus defeating the purpose of the souvenir in the first place.
I have been through this. This dilemma of choosing between the drawer and the shelf! Until I decided that I will be more conscious about what souvenirs I buy. There has to be a theme, a purpose. Of course, there will be situations where the travel keepsake means more than the theme or purpose and I cannot be rigid about it. But where I can, I will.
So, here's some ways I have used and displayed my travel souvenirs in home decor.
Feature Wall
I was browsing the art print stalls that line the Seine in Paris when I found a sketch of a Parisian bridge with the Eiffel Tower dominating in the background. It was at that moment that the idea of having a travel-themed feature wall came to my mind. I started collecting art prints and postcards from various places I travelled to as souvenirs, depicting the highlights of the place. When I finally bought my own flat in London, one of the first things I did was to showcase them on a wall in my living room. All I needed were some picture ledges from Ikea, so affordable and easy to use!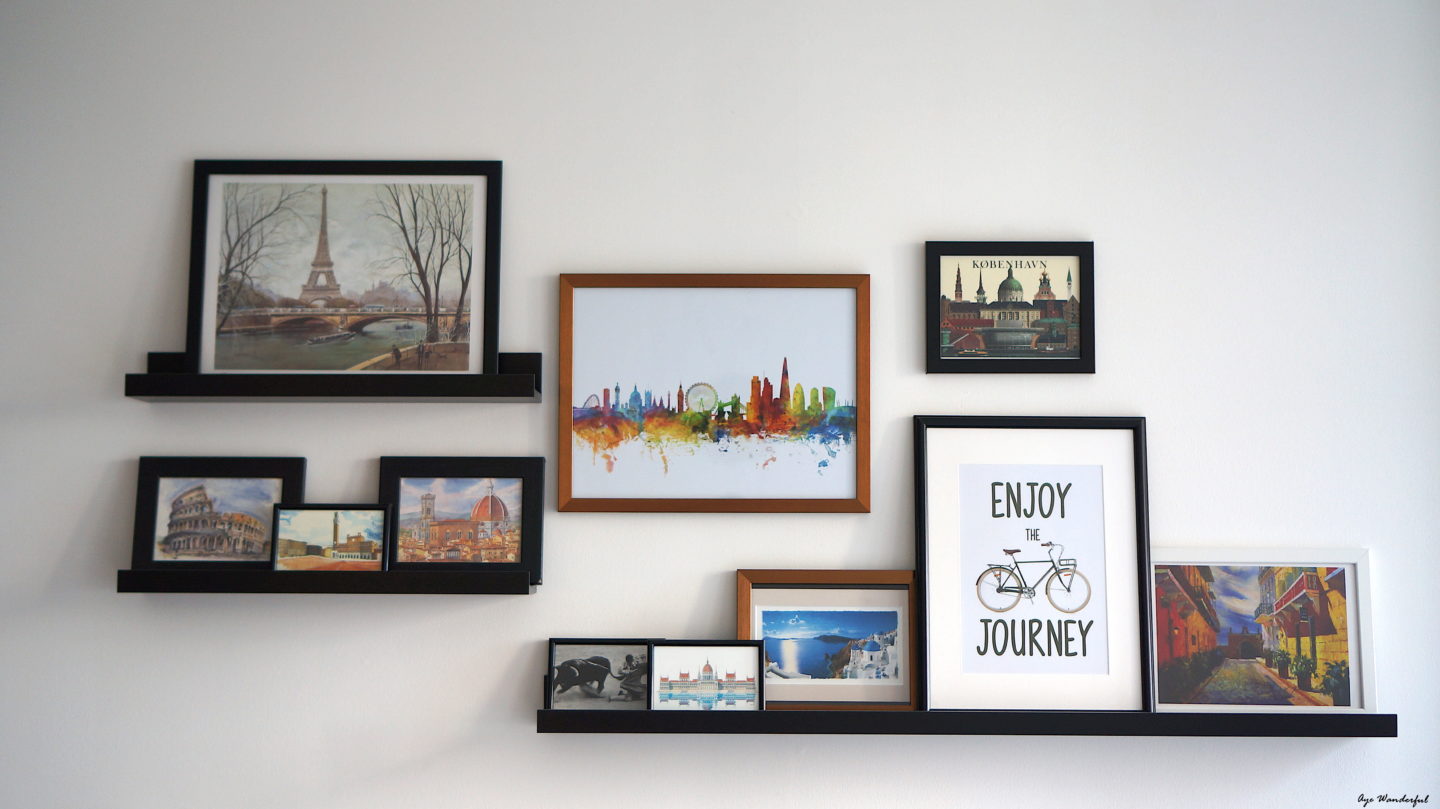 I absolutely love this idea of feature wall. Not only does it remind me of my travel memories, but also is a lovely way to organise my souvenirs. It's personal and has the scope to evolve as the years go by. Isn't that how home décor should be?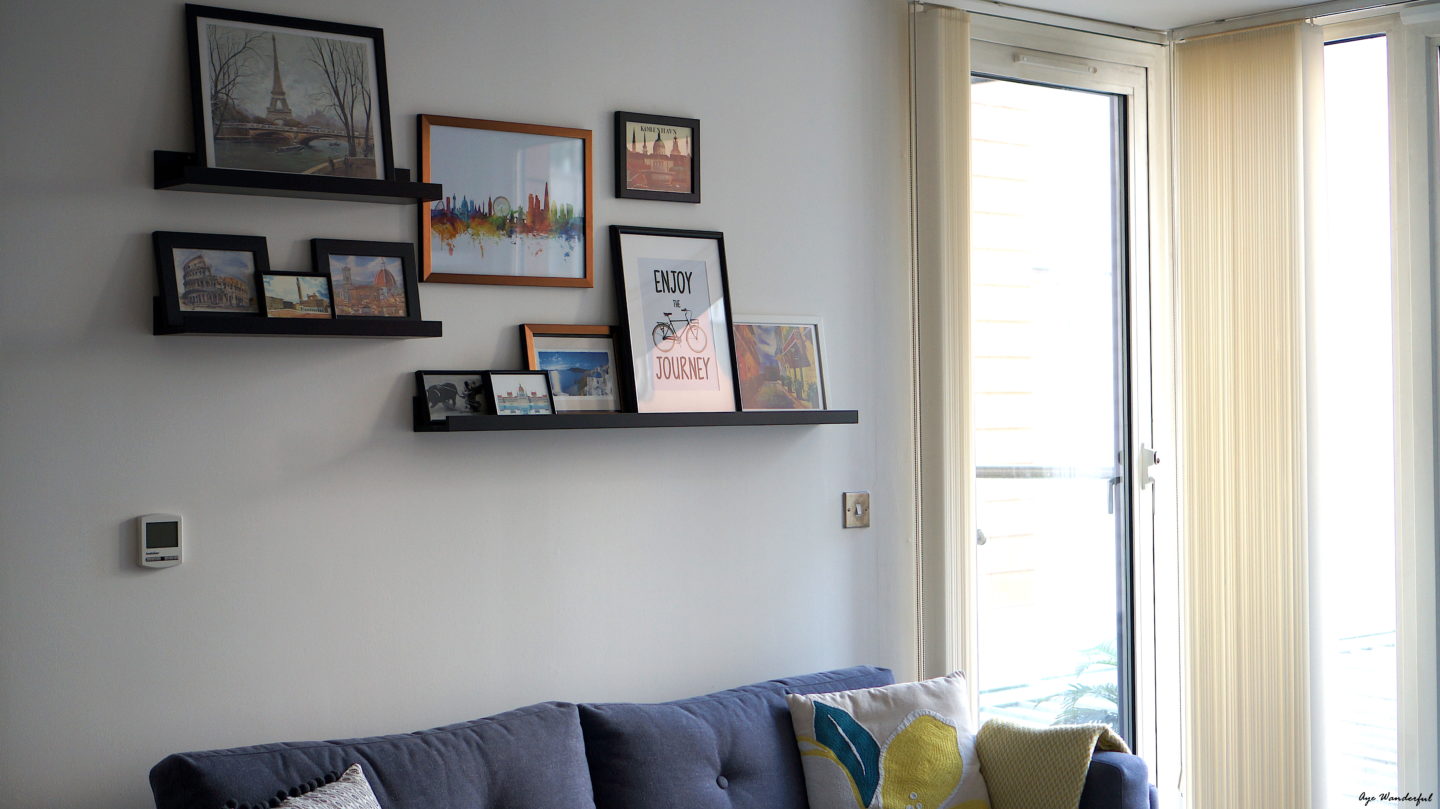 Framed Tiles
When I visited Istanbul's Grand Bazaar, I was absolutely enamoured by the colours and the patterns of the myriad of wares for sale. It reminded me so much of India; warm and vibrant! I wanted to bring back a piece (actually, let's make it plural 😉 ) of Istanbul to London. The hand painted ceramics and tiles from Turkey are a symbol of its rich history, art and culture. So, I bought 6 tiles (Iznik replicas) and some hand-painted bowls, carefully packed them hoping they would make it safe and sound to London.
I bought gold frames online and customised the size based on my tiles. I then framed these tiles and put them up on the wall along my dining table. ​Since I have an open plan living/dining/kitchen, these tiled frames wall art and an area rug really help define my dining area.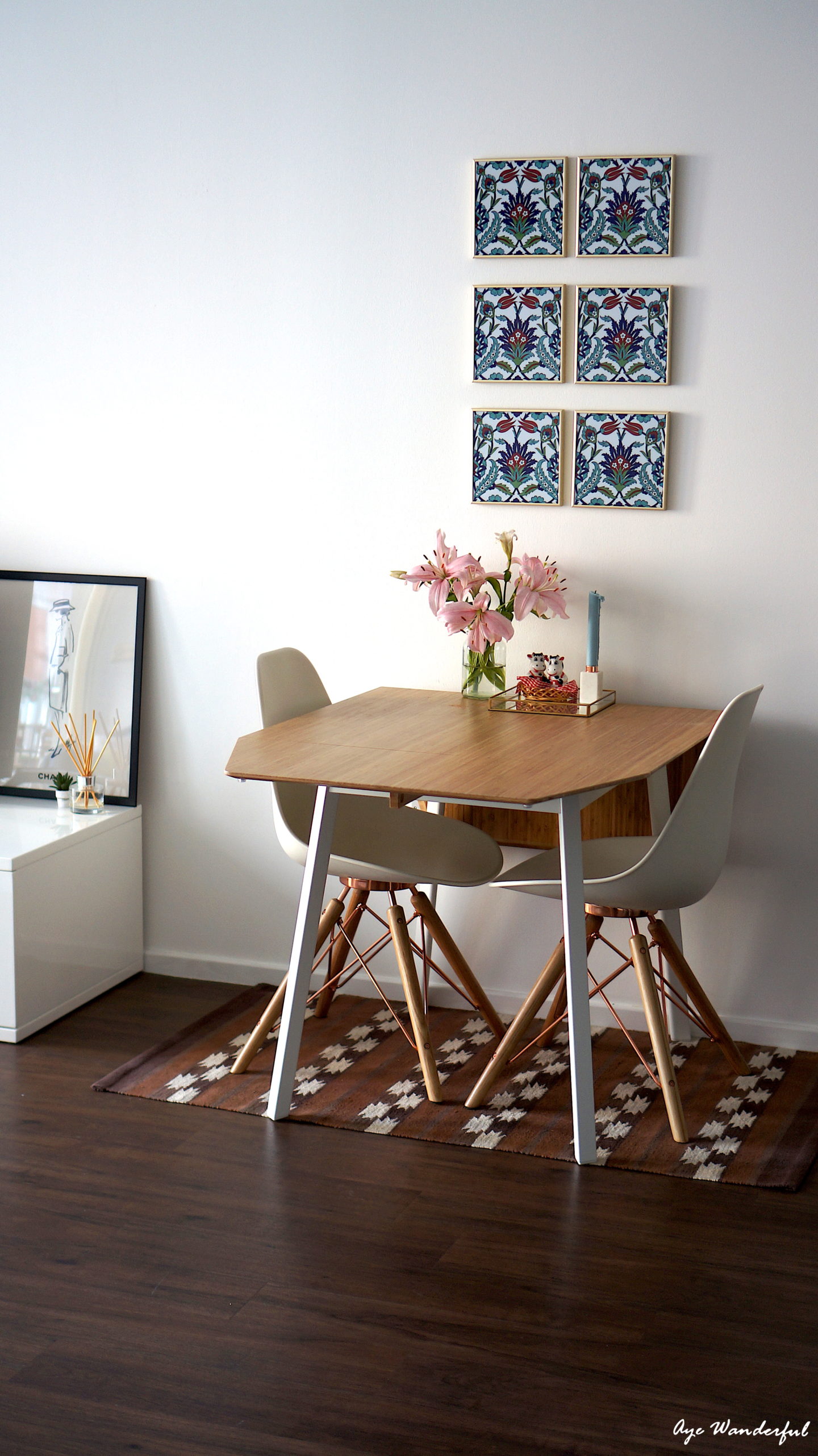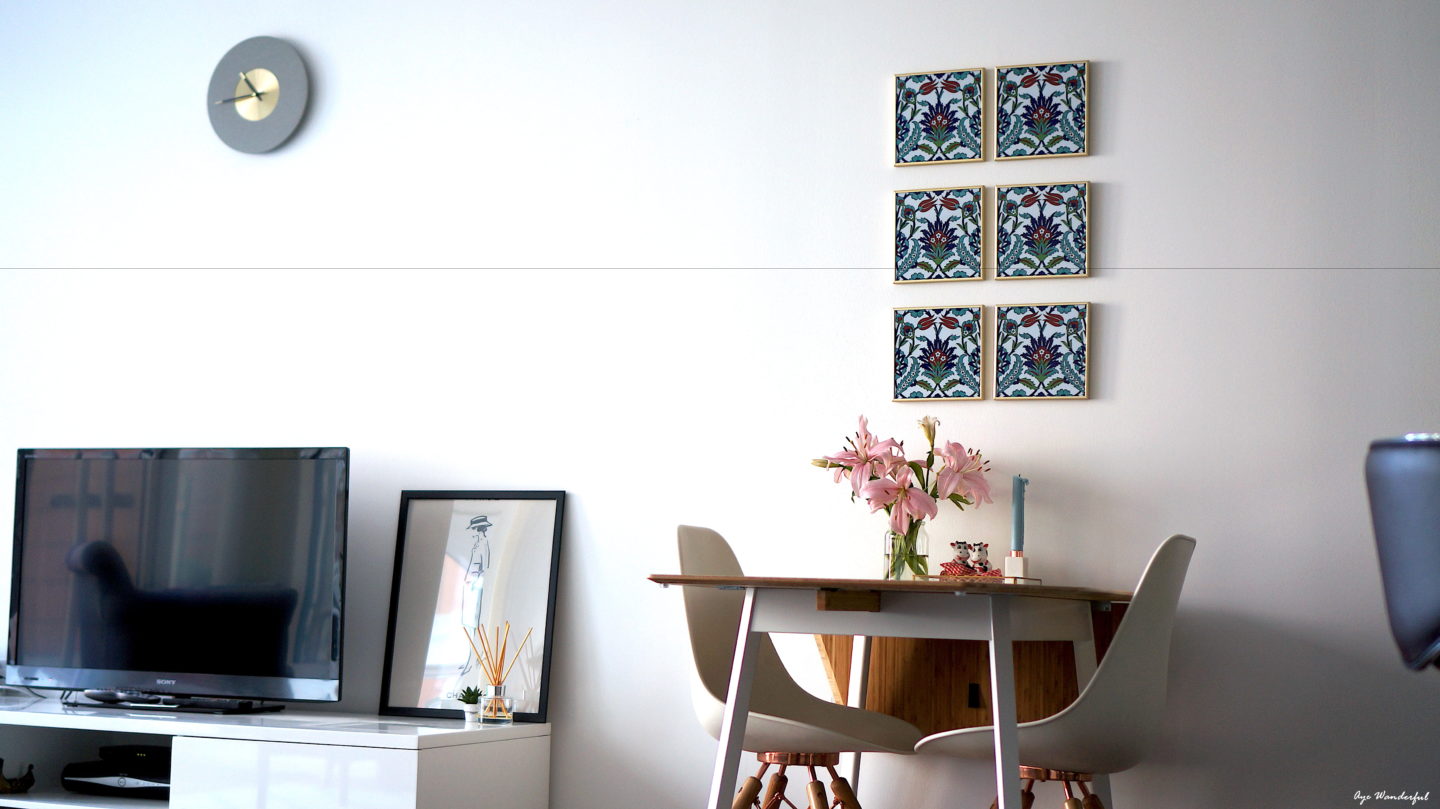 ​Bedspread/Tablecloth
I am not sure whether this qualifies as a souvenir or simply shopping abroad for you because I have blurred the lines between the two. For me, this is my souvenir from Mexico. On my last day in Merida while browsing the stalls in the Sunday market in Plaza Grande, I saw some beautiful, colourful tablecloths. They were handwoven, of great quality and made of 100% cotton. While I loved the colours, I was deterred by the hefty price tag and also the size (it's massive!). At first, I decided not to go for it but bought it an hour later, after much deliberation.
I like the fact that I can use it so many ways. I have tried using it as a tablecloth (you may have seen it
here
) but I had to fold it many times to fit a small table which ended up hiding that lovely sunny yellow colour. What a bummer!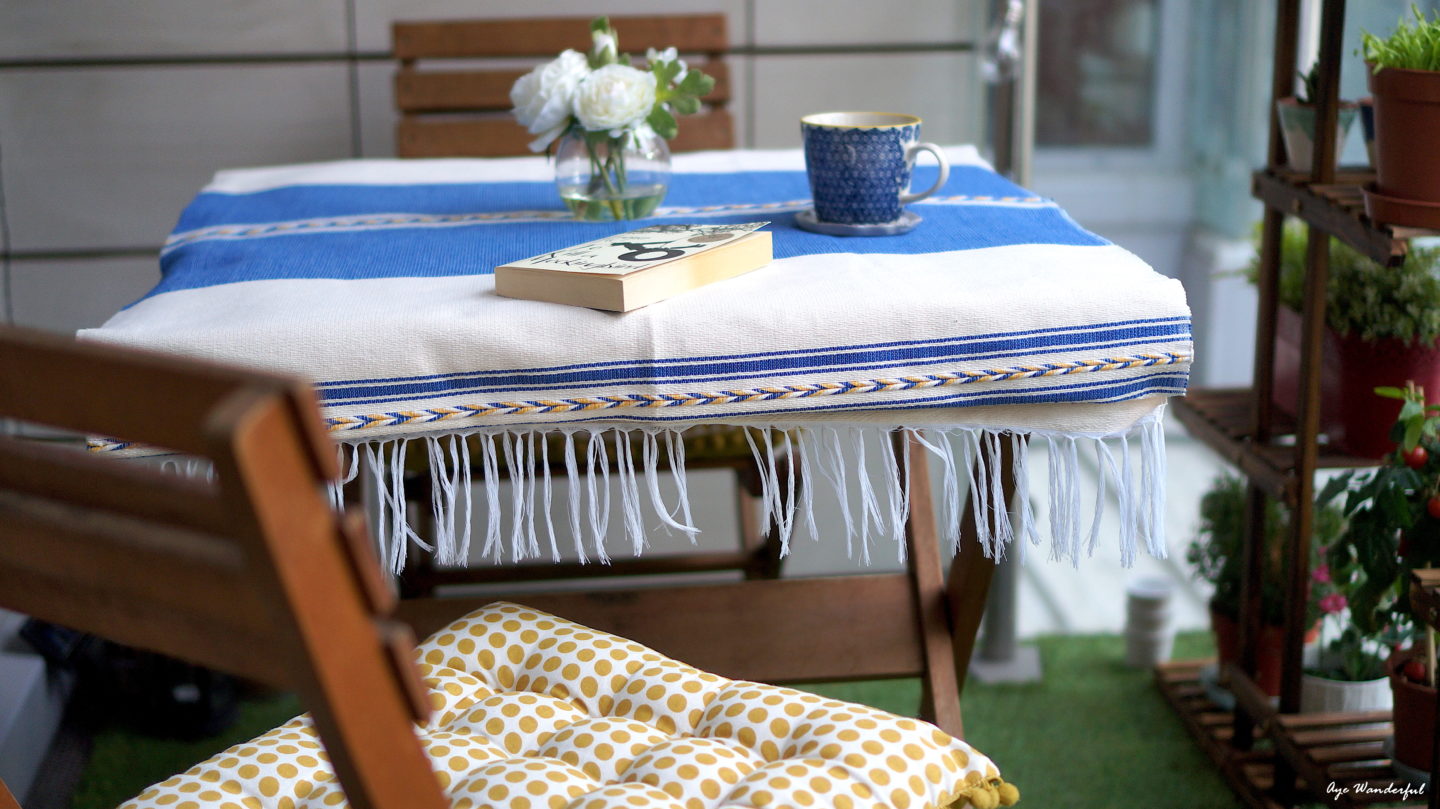 I could use it as an area rug too but I realised that the best way to show it off would be to use it as a bedspread. That yellow and blue combination does bring cheerful vibes to the room's decor!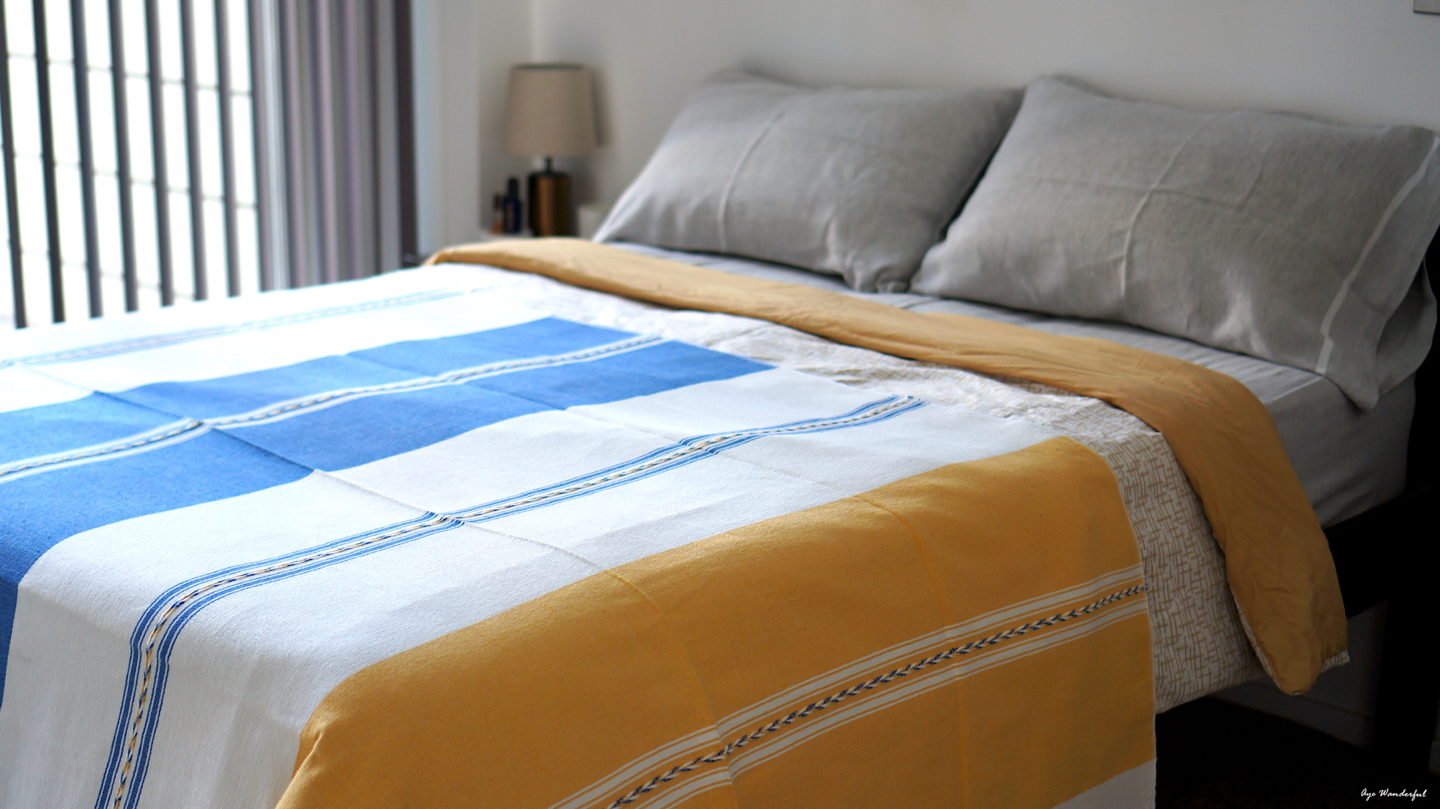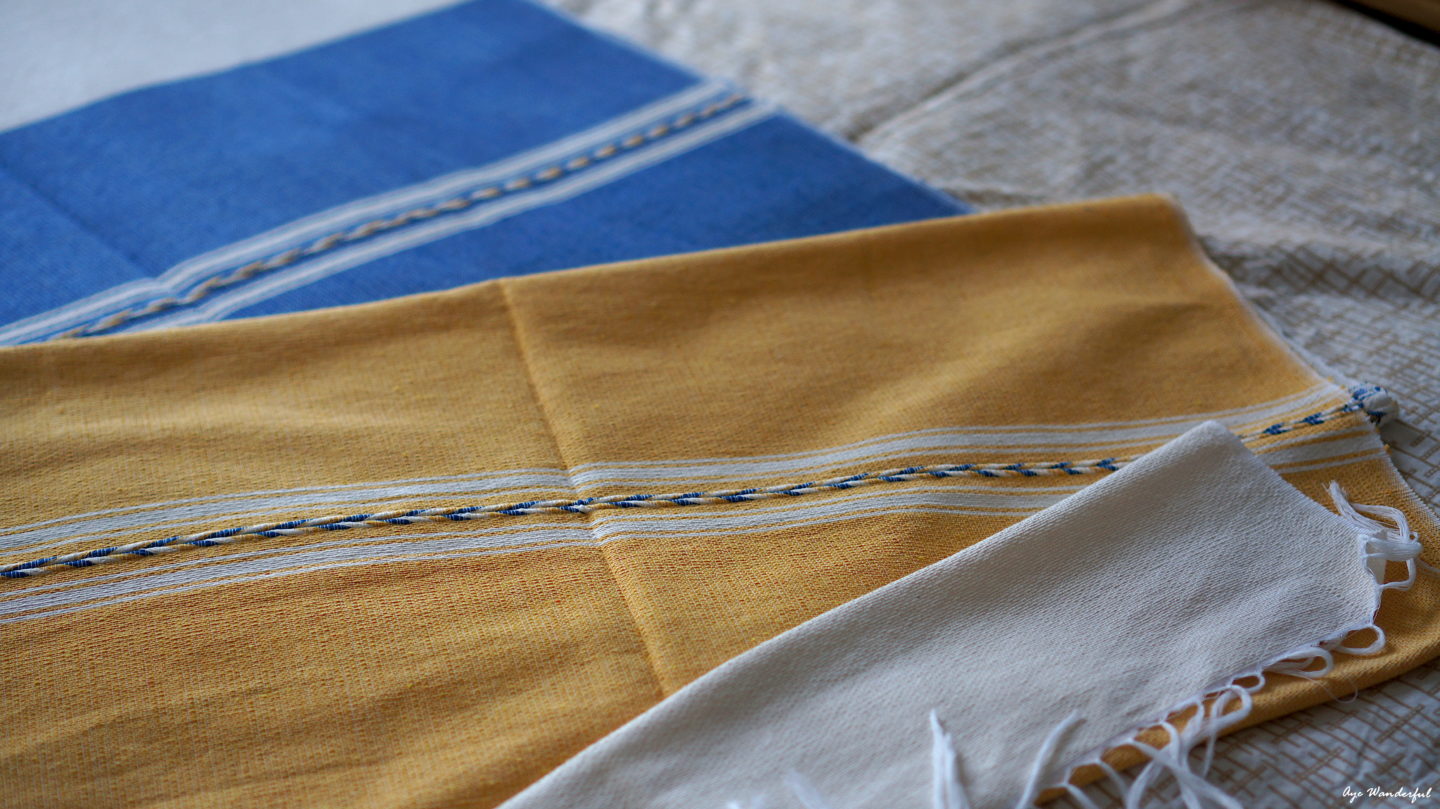 For more creative ideas on how to display your travel souvenirs, check out my Pinterest board here.
Pin it for later!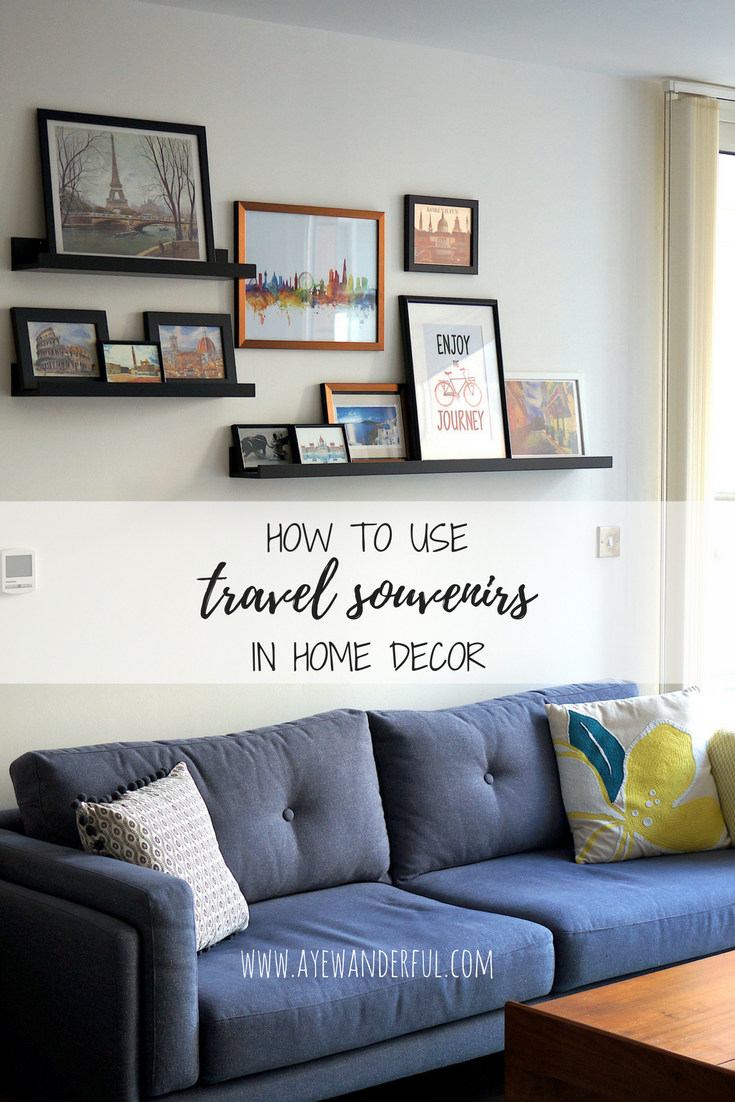 What are your favourite souvenirs to bring back from your travels? How do you like to display them?
Cheers,
Ameeta xx
SaveSave
SaveSave
SaveSaveSaveSave
SaveSave
SaveSave