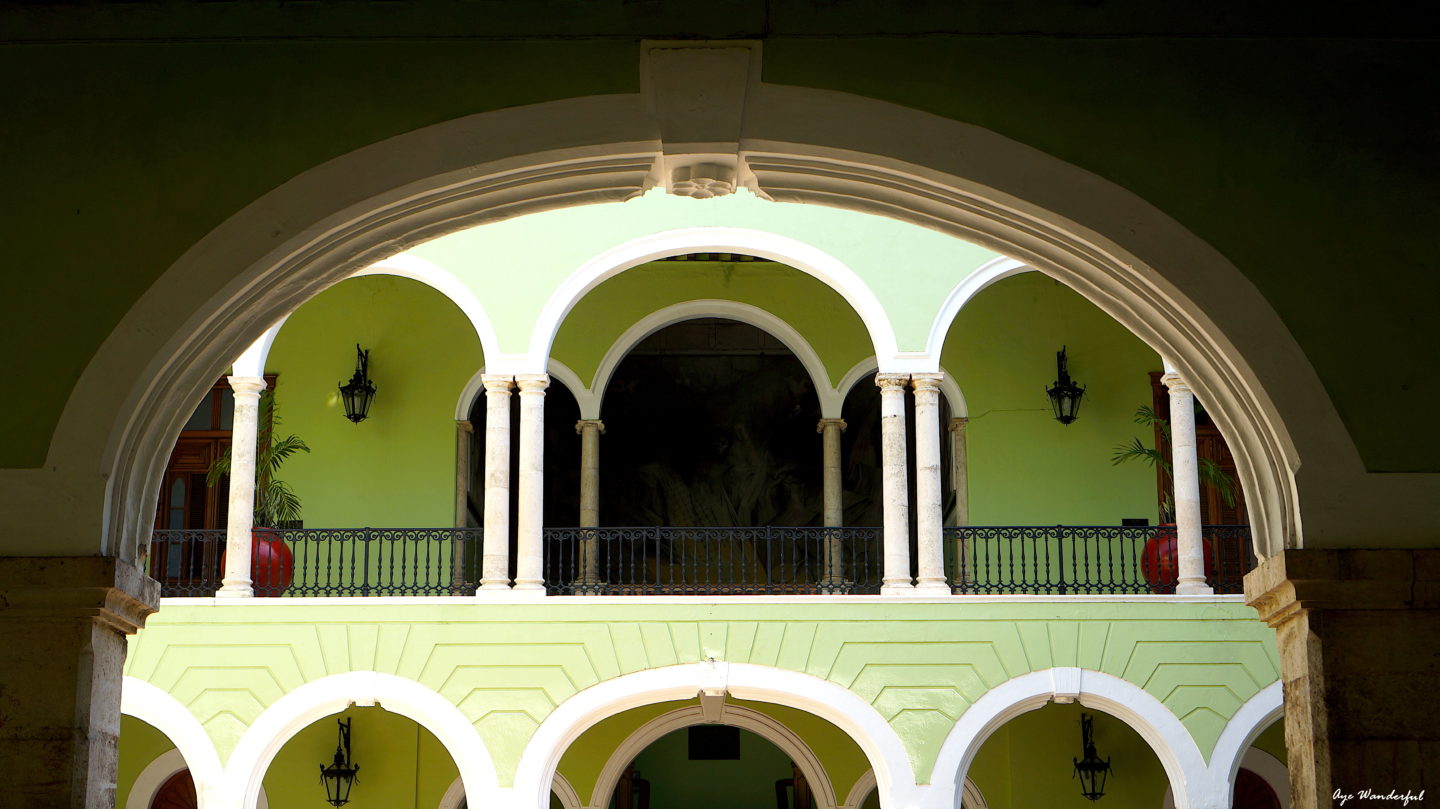 Merida, the cultural capital of Yucatán state in Mexico, has a rich history with deep Mayan roots and Colonial heritage. Here's my Ultimate Travel Guide to Merida with all the tips and information you may need while planning your perfect Mexican holiday.

I visited Merida along with my partner Mr AW in April 2017. We took a direct flight from London to Cancun which was immediately followed by a bus ride to Cancun's main bus terminal in downtown and then another bus to Merida. That was one long journey for sure!!!
We spent the next three days exploring the vibrant and colourful city, gorging on delicious Yucatecan specialities and making day trips to nearby places. Merida is the perfect place to explore and get to know at a slow, leisurely pace but in case you are short of time like we were, try to spend at least 3 days in Merida.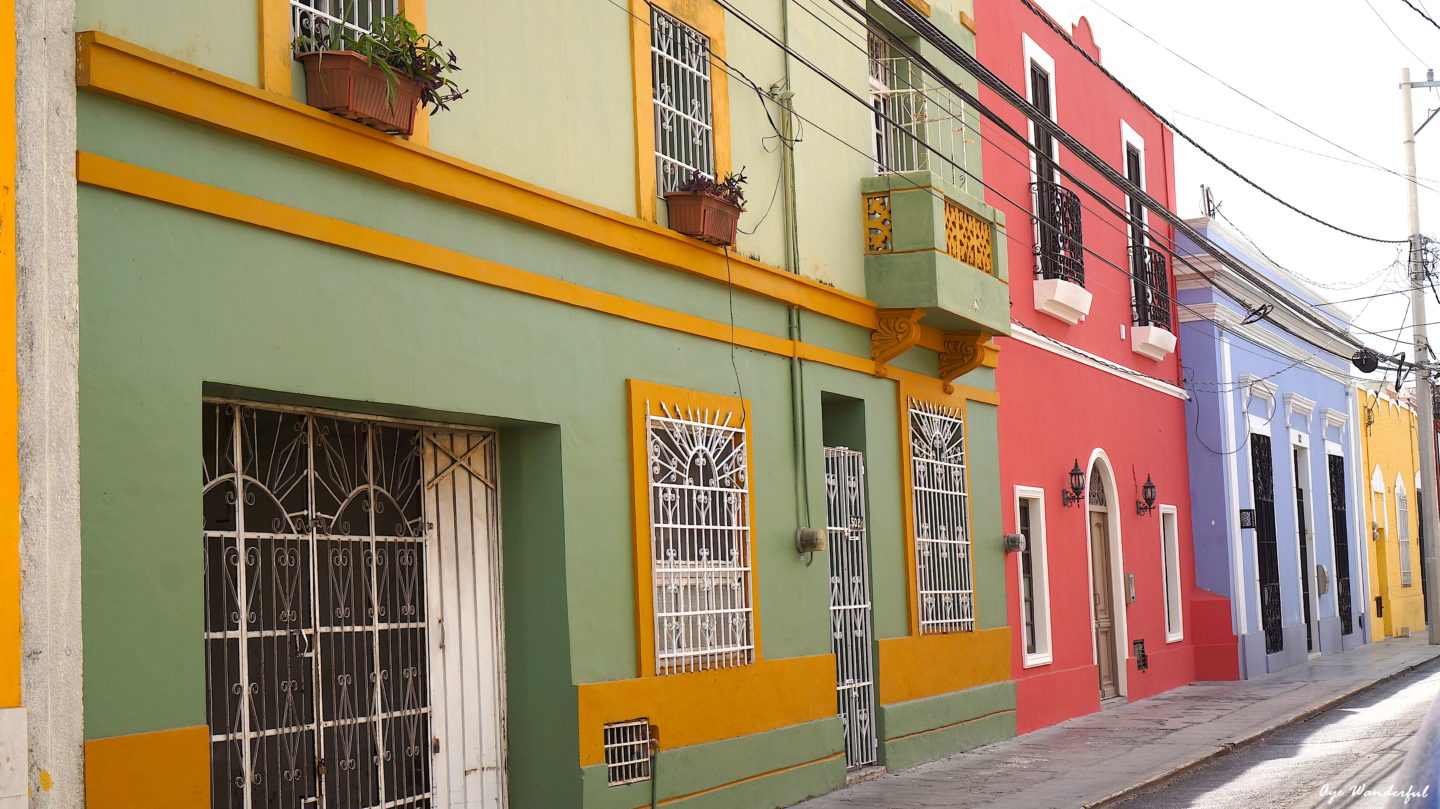 Although a bustling city, Merida felt neither too busy nor too touristy. It also felt very safe and is usually counted as one of the safest cities in Mexico. The climate is tropical and although it was only April, the heat was intense. However, the evenings were cooler and it also rained once. We found Merida to be very affordable especially as compared to Tulum where we went on the next leg of our journey.
Planning a trip to Tulum? Read my Ultimate Travel Guide to Tulum.
---
Merida Travel Guide
---
Getting there
By Air
Merida has an international airport, however, most of the flights are not non-stop and need connections. To get to the Centro, you can take an authorised taxi (buy the ticket from the counters at the exit) or ADO buses from the airport to the main CAME bus station or to Hotel Fiesta Americana.
Address: Merida International Airport, 97291 Mérida, Yucatan, Mexico
By Bus
Merida is a bus transport hub and very well connected to various major cities in Mexico as well as smaller towns nearby. Check here for the bus schedule.
The main station CAME terminal operates the longer routes with ADO and OCC 1st class, ADO Platino and ADO GL Deluxe buses. In my experience, the air-con on these 1st class buses is usually on full whack and if like me, it bothers you then it's a good idea to carry a scarf or a shawl.
Address: CAME bus terminal, Calle 70 between Calle 69 & Calle 71
Right next to CAME is the 2nd class bus terminal for 2nd class bus lines like ADO 2nd class, Oriente, etc.
Address: 2nd class bus terminal, Calle 69 between Calle 68 & Calle 70
Some of the buses from the airport, Cancun and Playa del Carmen also stop at Hotel Fiesta Americana.
Address: ADO Fiesta Americana, Calle 60 opp. Hotel Fiesta Americana.
Within Merida
With the small lanes and one-way grid structure, Merida is best explored on foot instead of using buses. When it got too hot, we would take a taxi instead and it usually cost us under 40 Pesos which we found very cheap.
---
Where to Stay
Nómadas Hostel
Clean, comfortable and cheap accommodation, centrally located with easy access to all attractions, free breakfast and classes like cooking, salsa, etc. and a swimming pool make Nómadas Hostel one of the best hostels in Merida.
Type: Budget
Address: Calle 62 #433, at the corner of Calle 51, Merida, Mexico
TripAdvisor | Booking.com | HostelWorld
Airbnb – Especial, linda y romántica. Santa Ana
This is the dreamiest Airbnb I have ever stayed at. Beautifully-appointed and well-located, the Colonial-style house has the cutest backyard ever. For more details, read my full review about this Merida Airbnb here.
Type: Mid-Range
Neighbourhood: Santa Ana
Rosas & Xocolate Boutique Hotel & Spa
The most striking feature of this boutique hotel is probably its pink walls but its also well known for its beautiful design deriving inspiration and techniques from the Mayan culture. Rosas and Xocolate offers an opportunity to indulge in modern luxury while experiencing the old world charm of Yucatán.
Type: Luxury
Address: Paseo de Montejo 480, Zona Paseo Montejo, Centro, 97000 Mérida, Yuc., Mexico
TripAdvisor | Booking.com | Hotels.com
---
Where to Eat
The regional cuisine of Yucatán is as delicious as it's diverse. It draws heavy influence from the Mayan legacy thus preserving the age-old culture and traditions while being modern and flexible enough to adapt to world cuisines like Dutch, Spanish and Caribbean. To know more about the Yucatecan specialities, read my Food Guide to Yucatán, Mexico. Although the guide is vegetarian-friendly, the dishes mentioned are basically must-try for everyone – vegetarian or not!
Wayan'e
An inexpensive, unassuming, authentic eatery, Wayan'e is known to serve the best tacos in Merida. It is best to go there early, for breakfast or lunch because the food usually runs out by 2pm.
Address: Corner of Calle 59 & Ave 1o de Mayo (i.e. Calle 46)
La Chaya Maya
La Chaya Maya (the new branch) is not only my favourite sit-down lunch place but also a favourite with the locals. Set in a colonial mansion with brightly-painted walls, tall ceilings and leafy courtyards, the ambience is perfect and so is the delicious food.
Address: Centro, Calle 55 510, Centro, 97000 Centro, Yuc., Mexico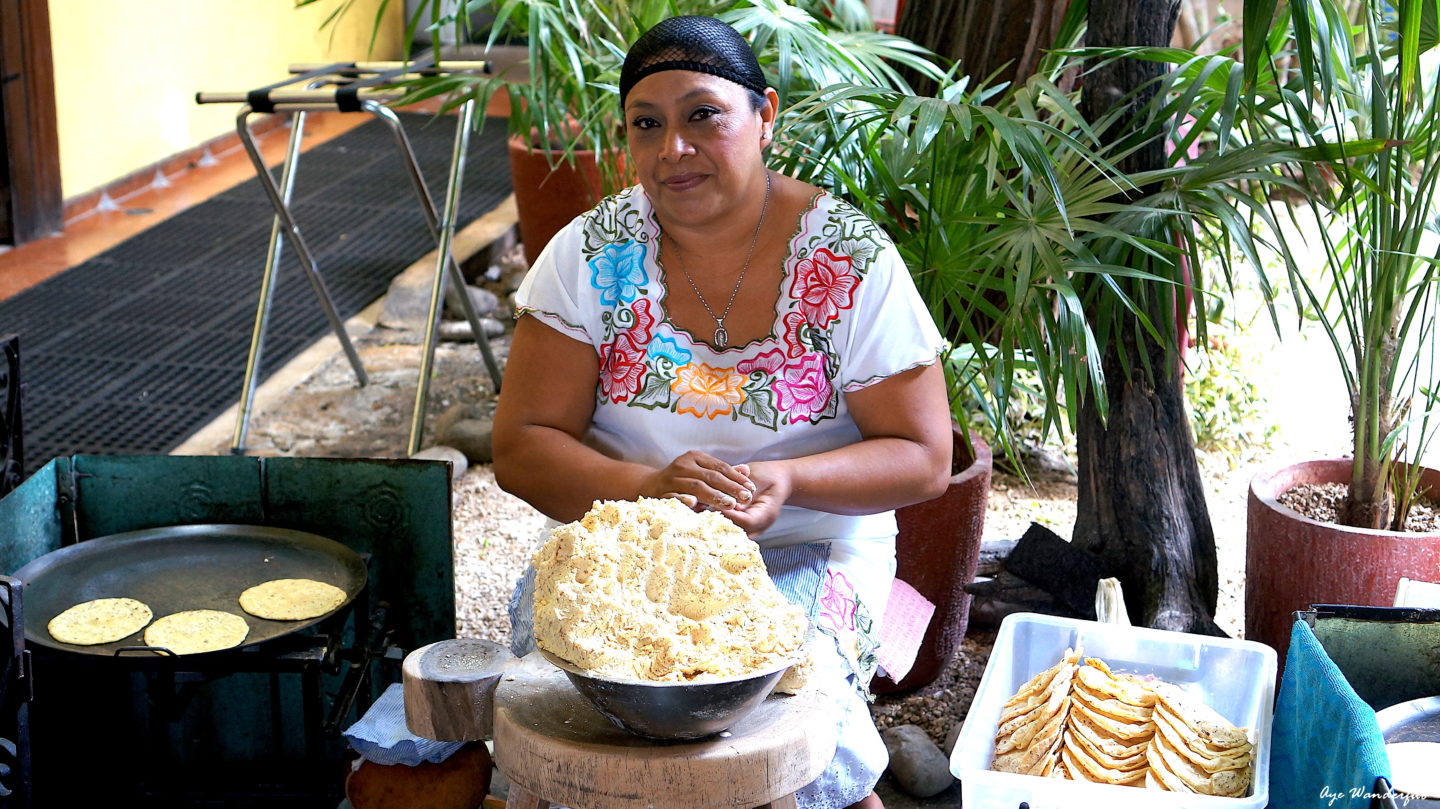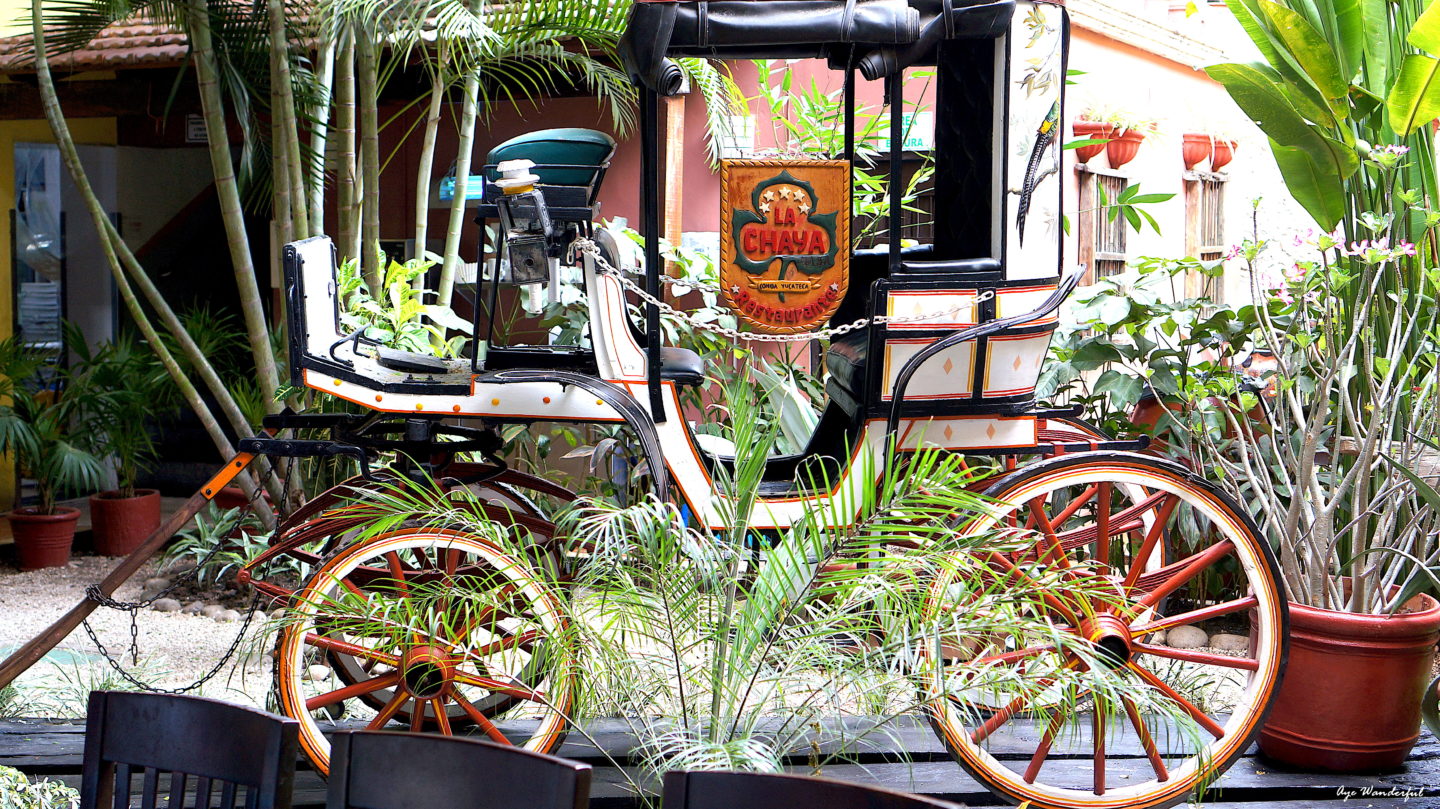 Manjar Blanco
Slightly on the fine dining side, Manjar Blanco is another fantastic restaurant serving classic Yucatecan dishes with focus on flavour, quality and presentation.
Address: Calle 47 496 x 58 y 60, Centro, 97000 Mérida, Yuc., Mexico
---
Things to Do
Free Walking Tour of the Historical Centre
Every morning at 9:30 am, there is a free walking tour of the historical centre that starts from the Tourism office of the Palacio Municipal (Municipal building). This is a great way to get introduced to the history of Merida. By the way, you can get a lovely view of Plaza Grande from the balcony of Palacio Municipal.
Plaza Grande
Plaza Grande is the city square with a lovely park and is surrounded by many historic buildings. This is also the meeting point for the locals. The Sunday market in Plaza Grande has food and crafts stalls where you can try different street food and local dishes and also buy some hand-crafted products to take back home as travel souvenirs.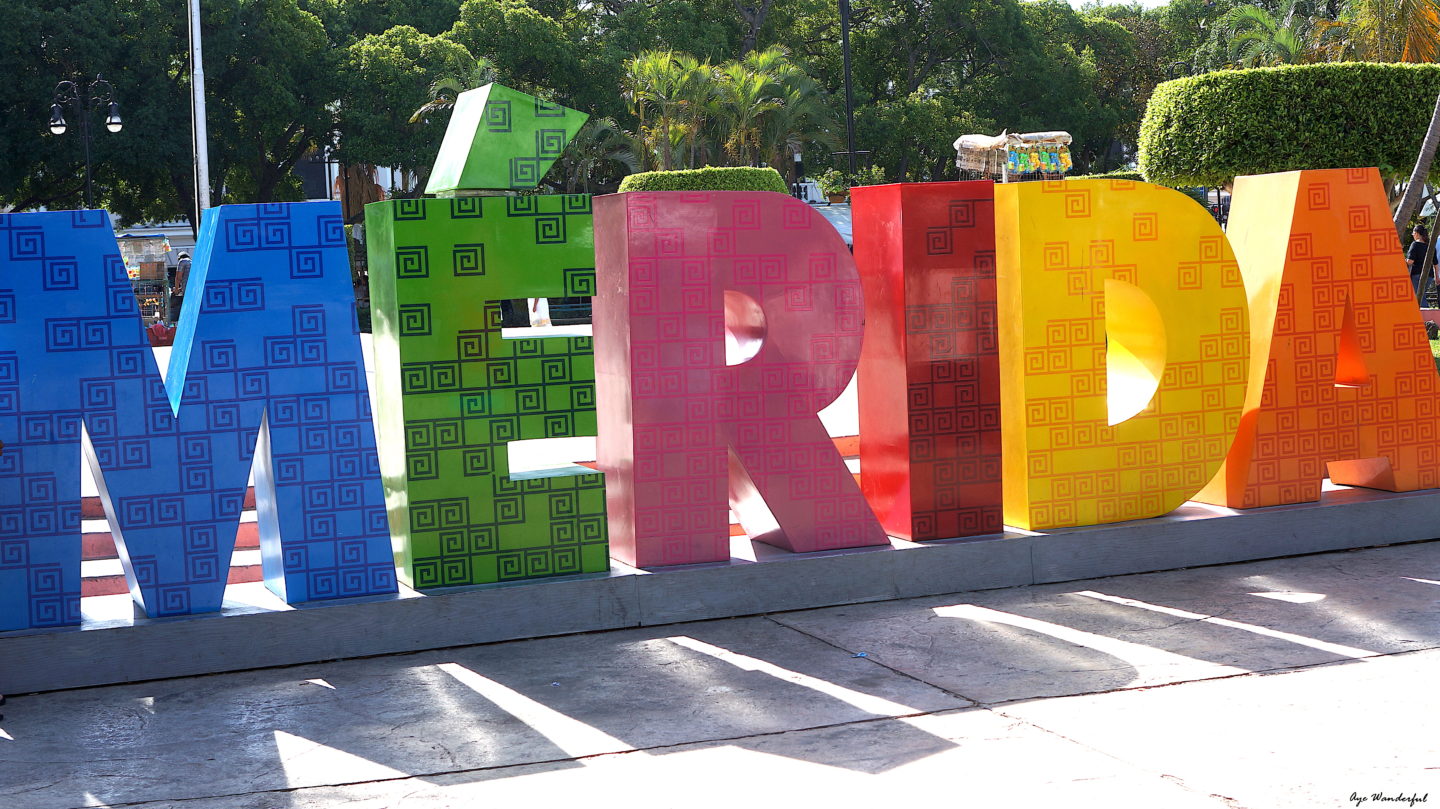 While you're in the area, explore the historic buildings and museums surrounding the plaza like Catedral de San Ildefonso, Casa de Montejo and my personal favourite Palacio de Gobierno.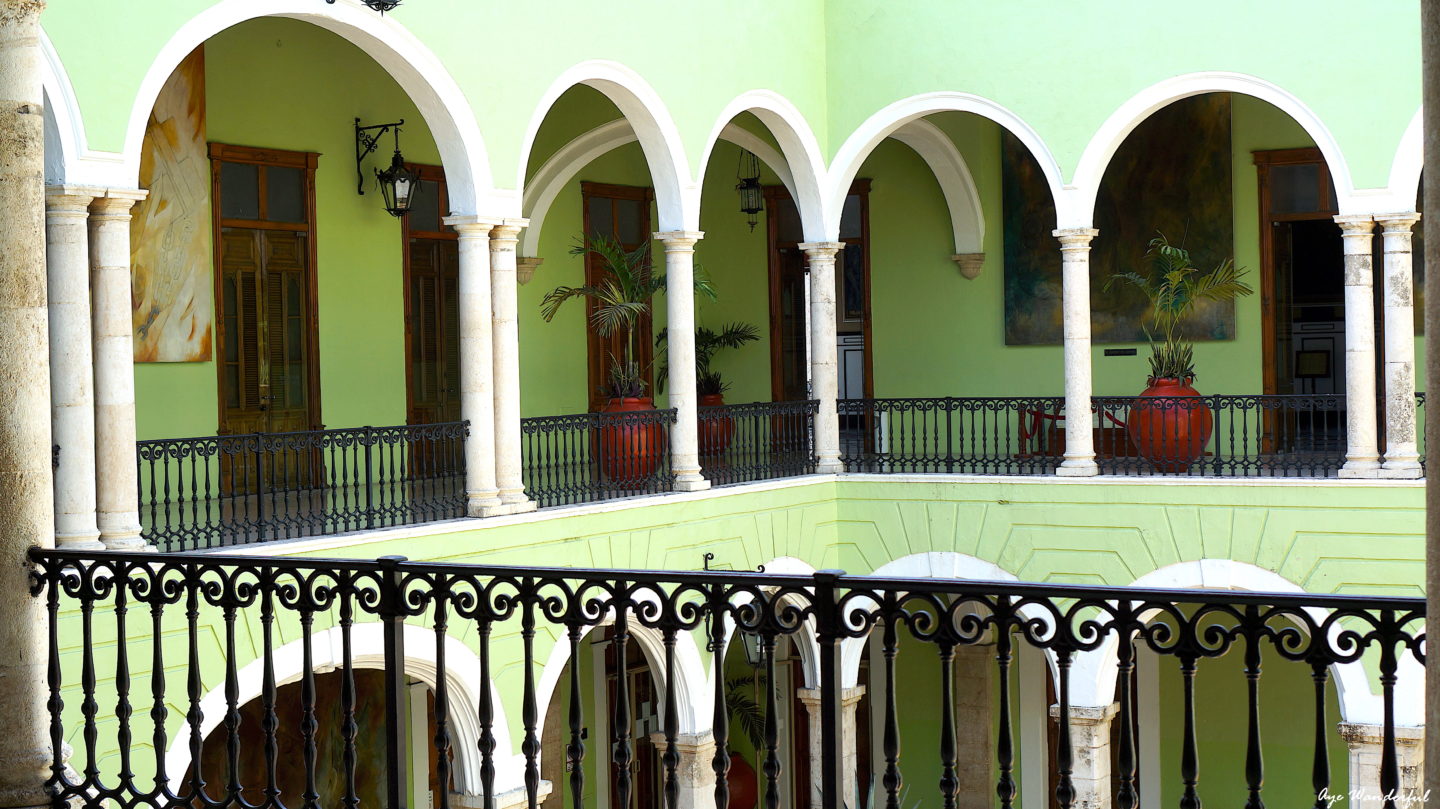 Paseo de Montejo
Walk, drive or take a horse-driven carriage ride on Paseo de Montejo, the wide, tree-lined avenue that is lined by grand mansions on both sides. Champs-Élysées of Merida!!!
La Noche Mexicana
Noche Mexicana or Mexican Nights is a weekly cultural event that takes place every Saturday night at Remate Montejo. With arts and handicrafts stalls, food vendors and live music and dance performances, this is a great event for the entire family. The entry is free and the event starts at 8 pm.
Address: Remate, Paseo de Montejo, Calle 47, Zona Paseo Montejo, Centro, 97000 Mérida, Yuc.
México
Day Trips
Merida is the perfect base to explore the nearby places in Yucatán. Here's some options for day trips from Merida.
Uxmal
Uxmal is located around 80 km to the south of Merida. It is one of the most important Mayan sites and a must-visit when in Yucatán. A World Heritage Site, it is very well-restored and well-preserved architectural ruins. The pyramids, the sculptures and the architectural details are stunning and relatively less crowded as compared to Chichen Itza.
Tickets: 110 Pesos
Opening Hours: Every day, 8am to 5pm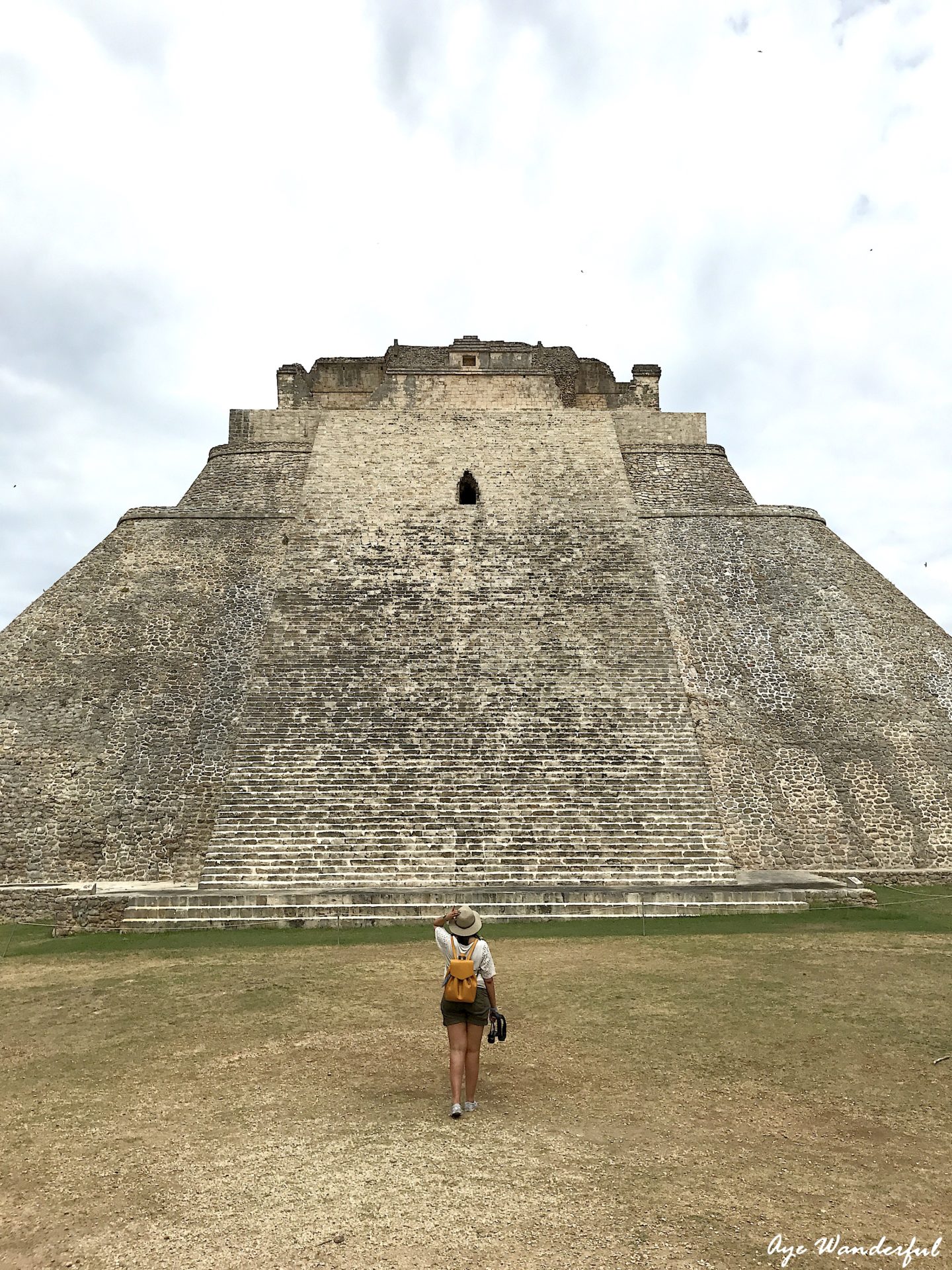 Izamal
Izamal, often known as the Yellow City of Mexico, is a lovely day trip option from Merida. Located 70 km away, Izamal can be easily reached by car or even by public transport. With buildings after buildings painted in yellow, this should be definitely on your itinerary. Read my post on Izamal for more information.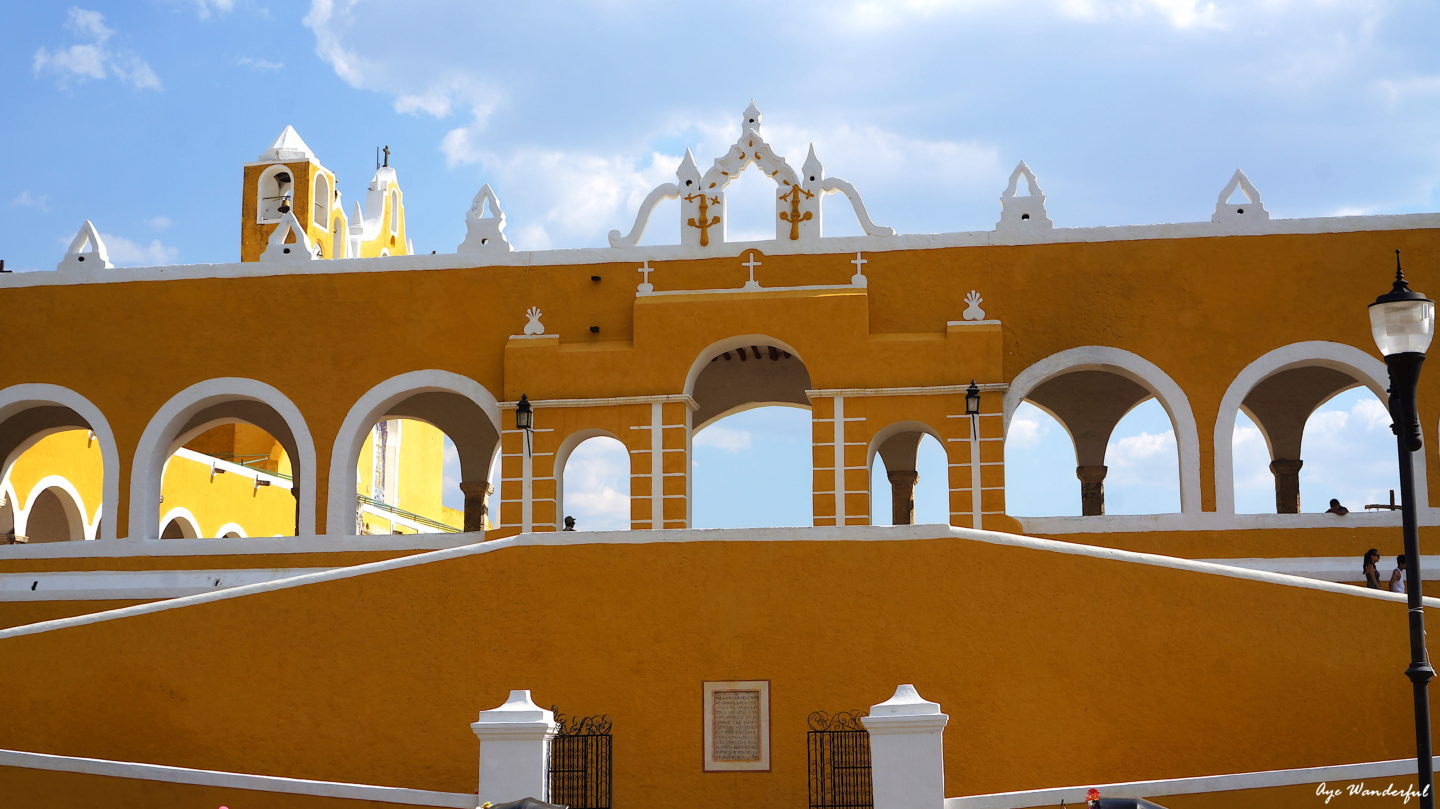 Las Coloradas
I found out about the Pink lagoons of Las Coloradas from Instagram and although it was a bit far from Merida, I was really intrigued to go see it. The lagoons are basically used for extracting salt and get their pink colour from the algae and the plankton that live in it.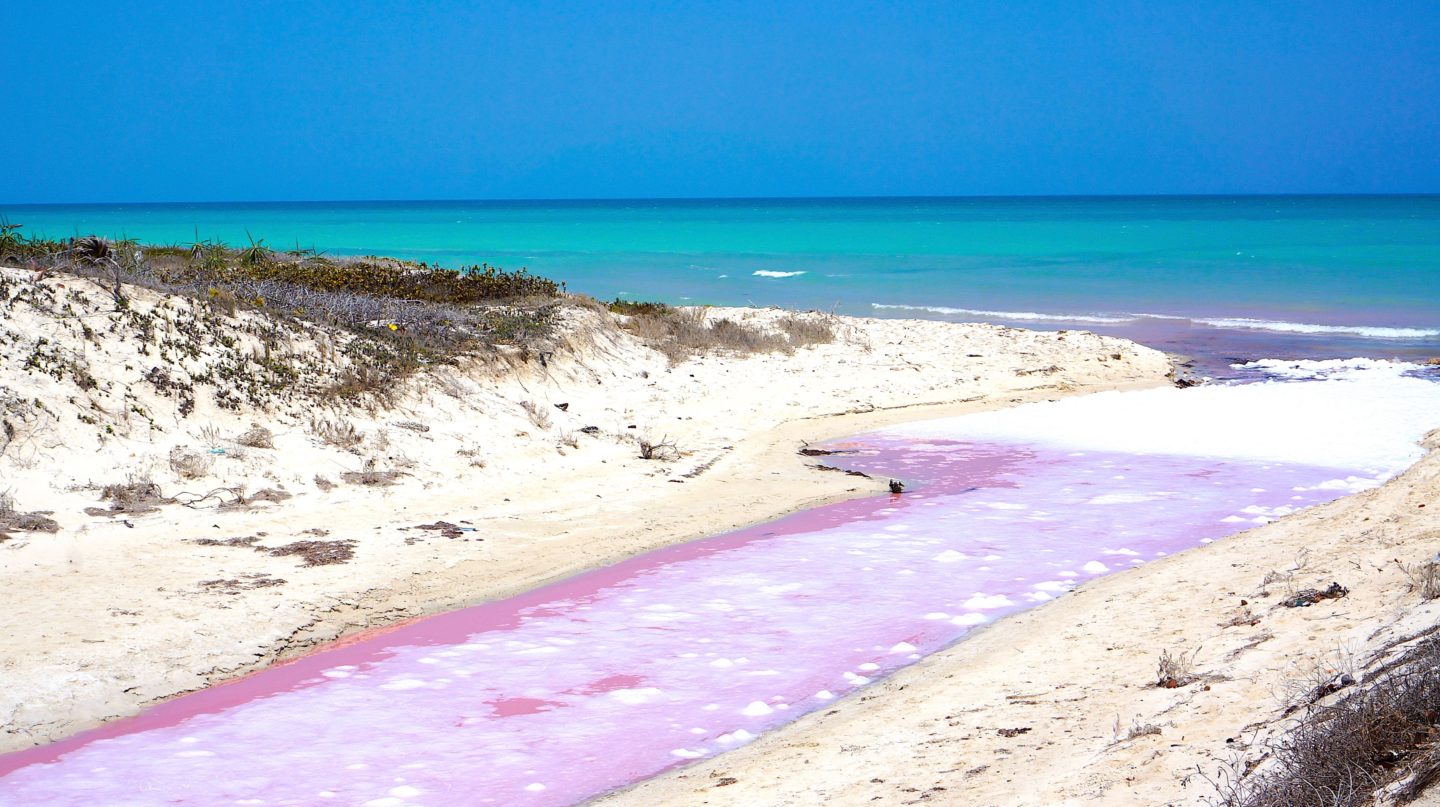 As we headed back to Merida, we decided to stop by the side of the road to go to the beach where we were rewarded with the scene of the bright pink waters from the lagoons meeting the bright blue waters from the sea. Ah, stunning!
---
If you have any questions about planning a trip to Merida, feel free to get in touch with me 🙂
Pin it for later!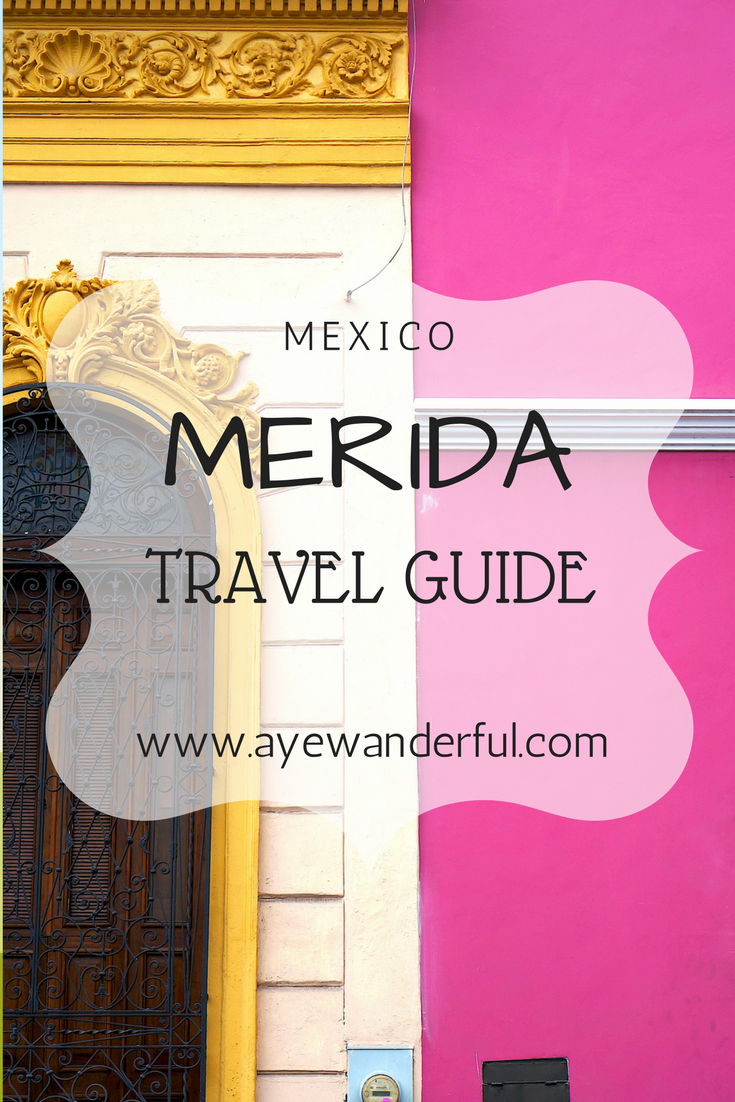 Did you enjoy my post on Merida? Have you been to Merida and have tips and suggestions? Leave me a comment, I'd love to know your thoughts!
Cheers,
Ameeta xx
Disclaimer – This post contains affiliate links. If you click on one of these links and make a purchase, I may earn a small commission from the website, at no additional cost to you.
SaveSave
SaveSave
SaveSave
SaveSave
SaveSave
SaveSave
SaveSave
SaveSave
SaveSave
SaveSave
SaveSave
SaveSave
SaveSave
SaveSave
SaveSave
SaveSave