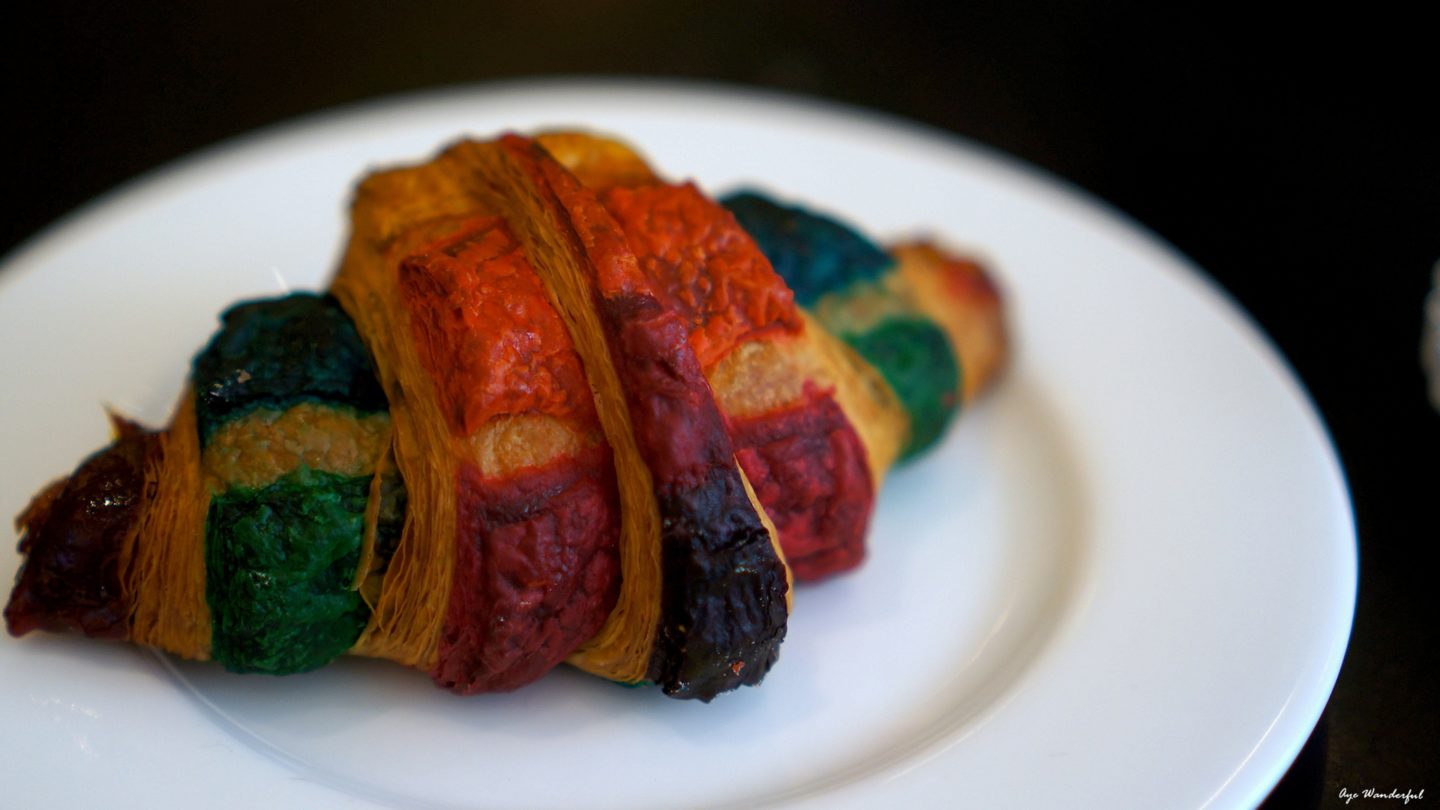 With various food trends cropping up in London, I always find it fun to hop on the bandwagon every now and then and try out the latest one making waves. Have you read my post about the brilliantly vivid lattes? Speaking of colourful things, the most recent addition to the rainbow treats scene in London are rainbow croissants. Yes, it is a thing, and yes, there are other treats that also fall into the rainbow theme category.
Rainbow Croissants
A twist on the classic French croissants, the rainbow croissants are made with multi-coloured dough pastry. They are now available in the cafe at Hotel Café Royal, the luxury boutique hotel in Piccadilly Circus and are created by their in-house executive pastry Chef Sarah Barber. Every bite of the flaky pastry looks like swirls of colours and oozes with the most delicious sweet and tart cherry jam. At £3.50 per croissant, they are a bit of a treat.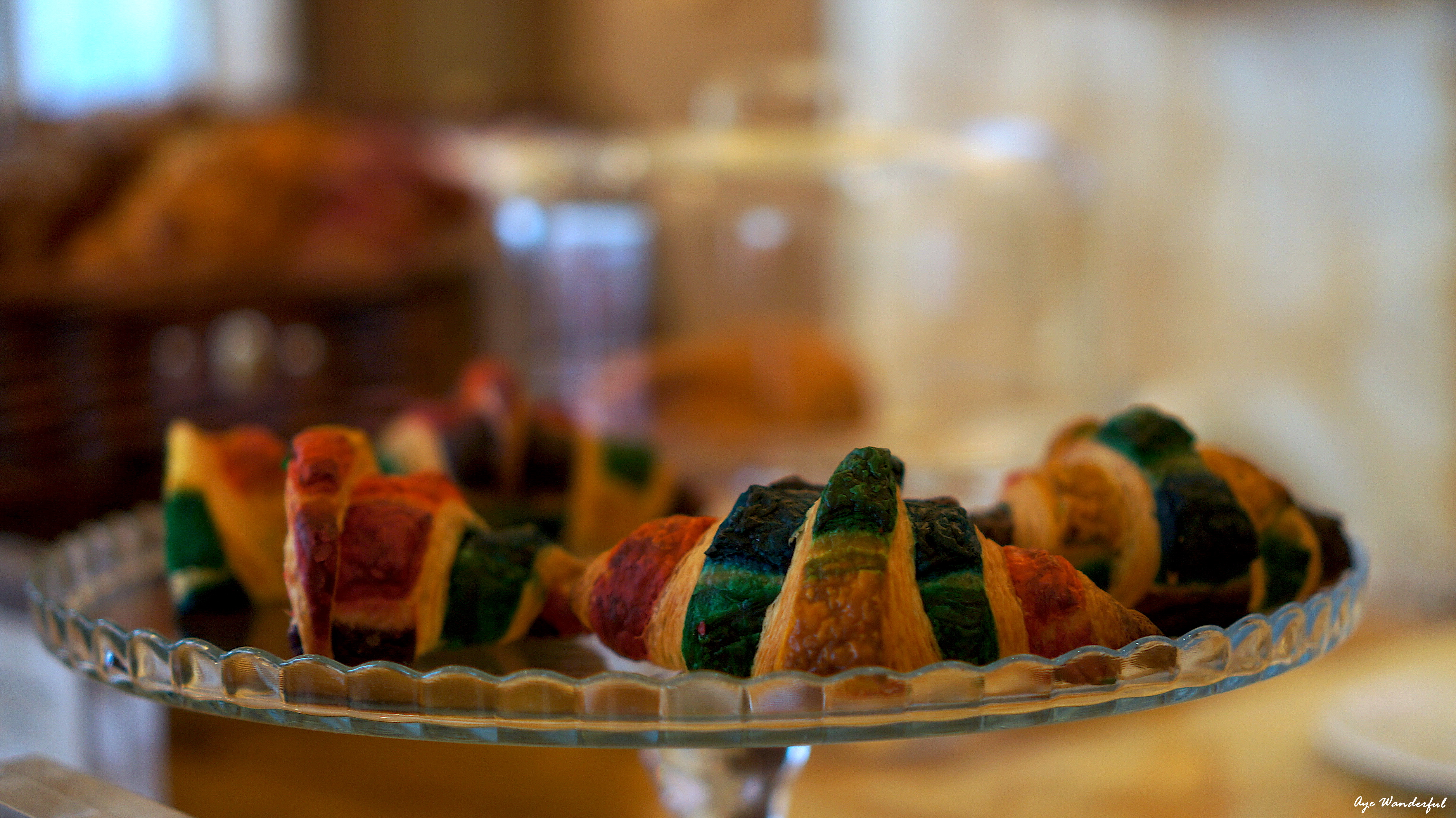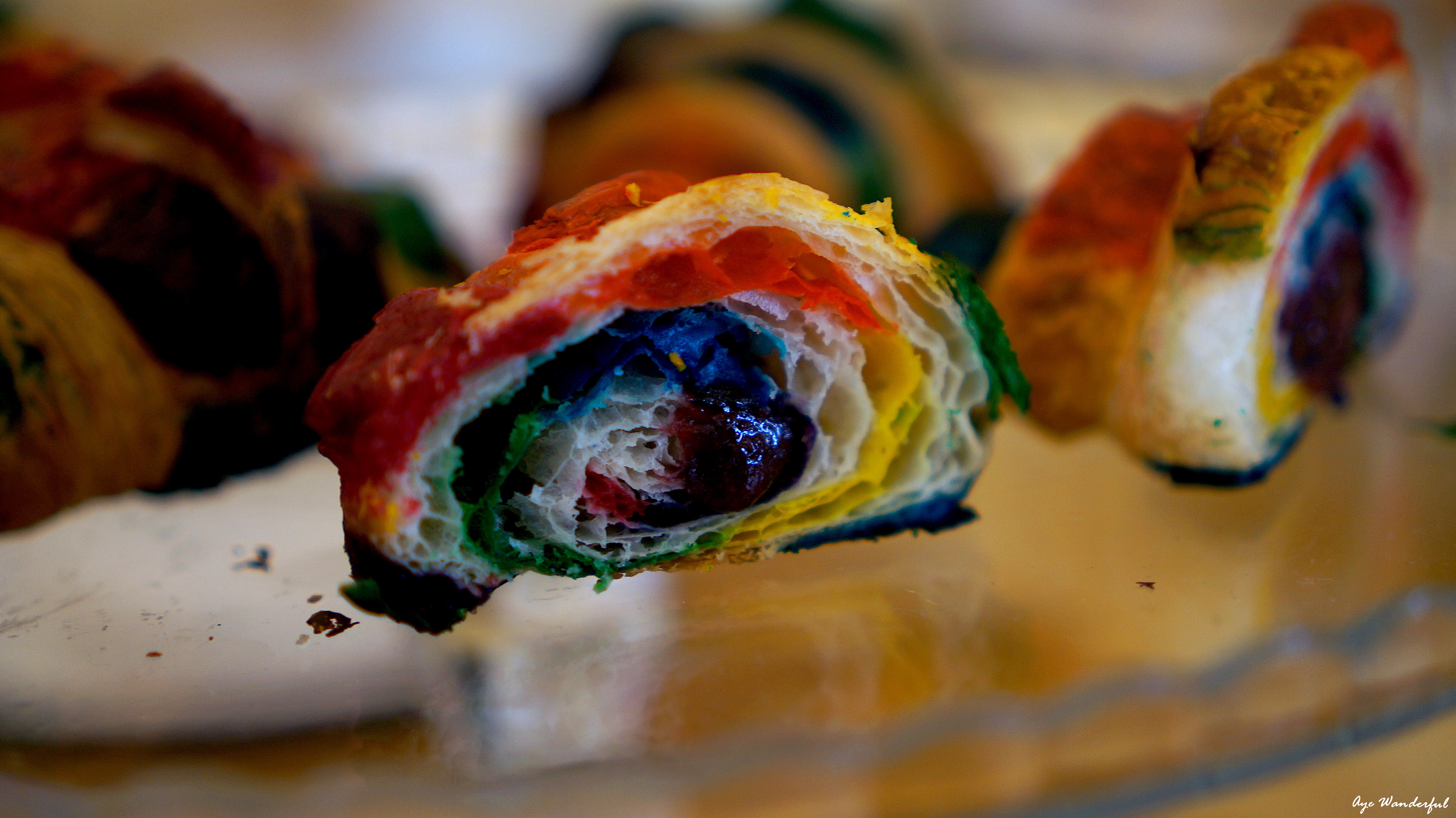 Looking for more rainbow-themed dessert, they also have a rainbow cake.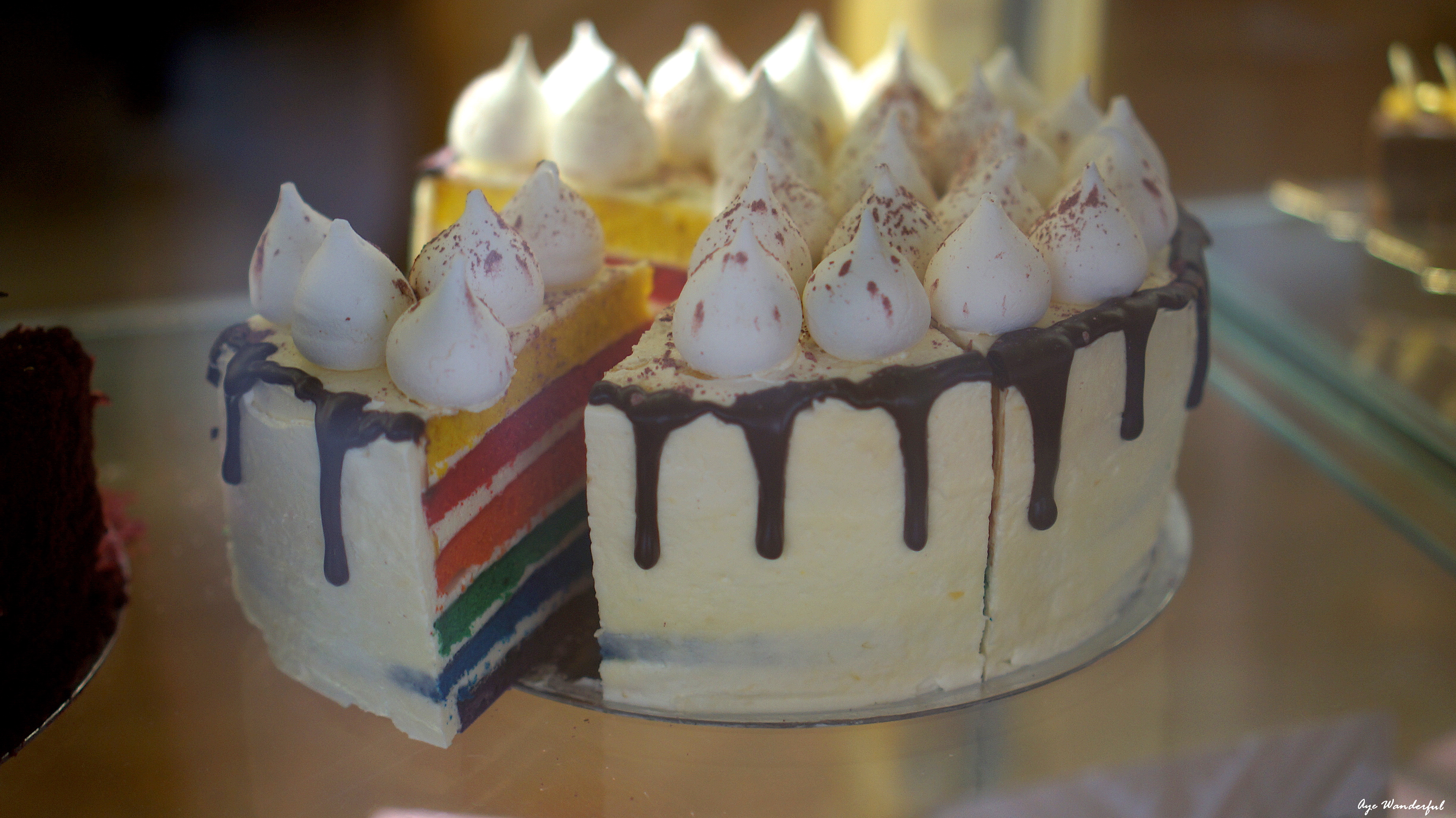 Price: £3.50
Website: Hotel Café Royal
Address: 68 Regent Street, London, W1B 4DY UK
---
Rainbow Bagels
Rainbow bagels originated in New York and travelled all the way to Beigel Shop, an amazing bagel shop in Brick Lane that is open 24 hours and serves traditional Jewish style bread. At 50 pence each, these rainbow bagels are as cheap and cheerful as a bagel can be. By the way, Beigel shop is selling rainbow croissants too!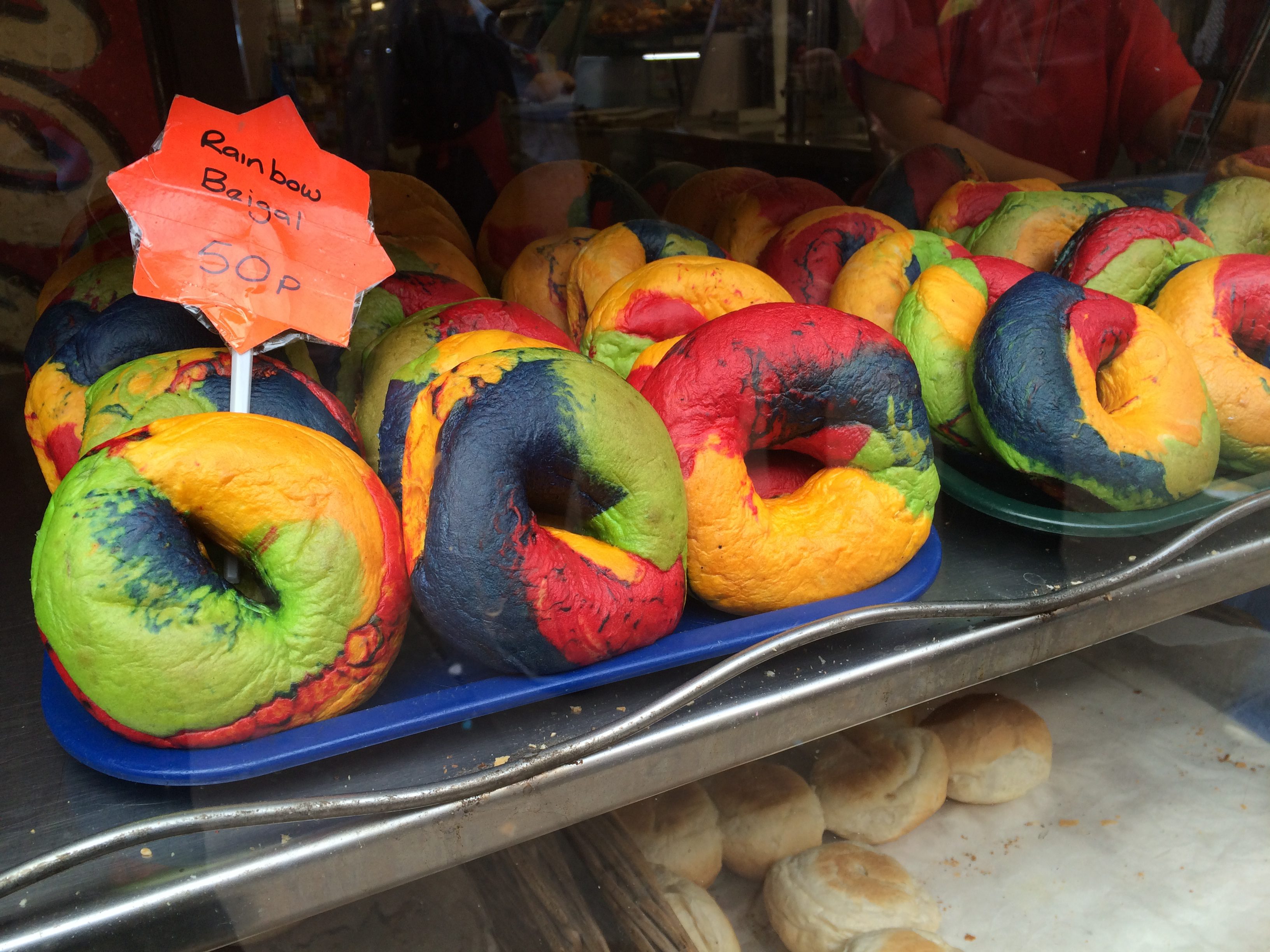 Price: £0.50
Address: 155 Brick Ln, London E1 6SB, UK
---
Rainbow Cupcakes
Aptly called Unicorn cupcakes, these delicious mini bites from Crumbs & Doilies are topped with Swiss meringue buttercream, rainbow meringue kisses and multi-coloured sprinkles. At £1.60 each, they are the cutest little cupcakes, which although small in size, are bursting with pops of colour. Crumbs & Doilies also sell rainbow cakes.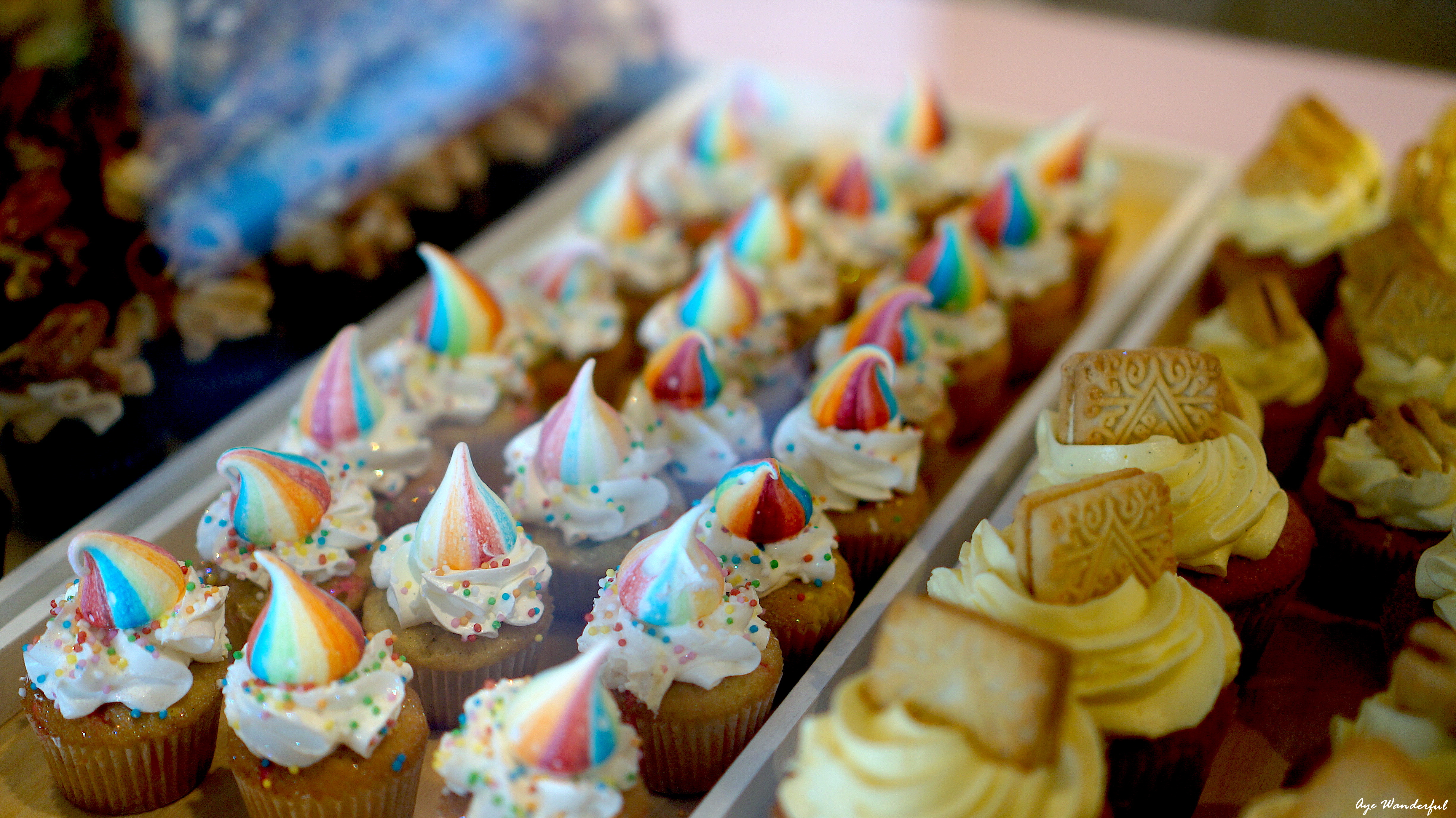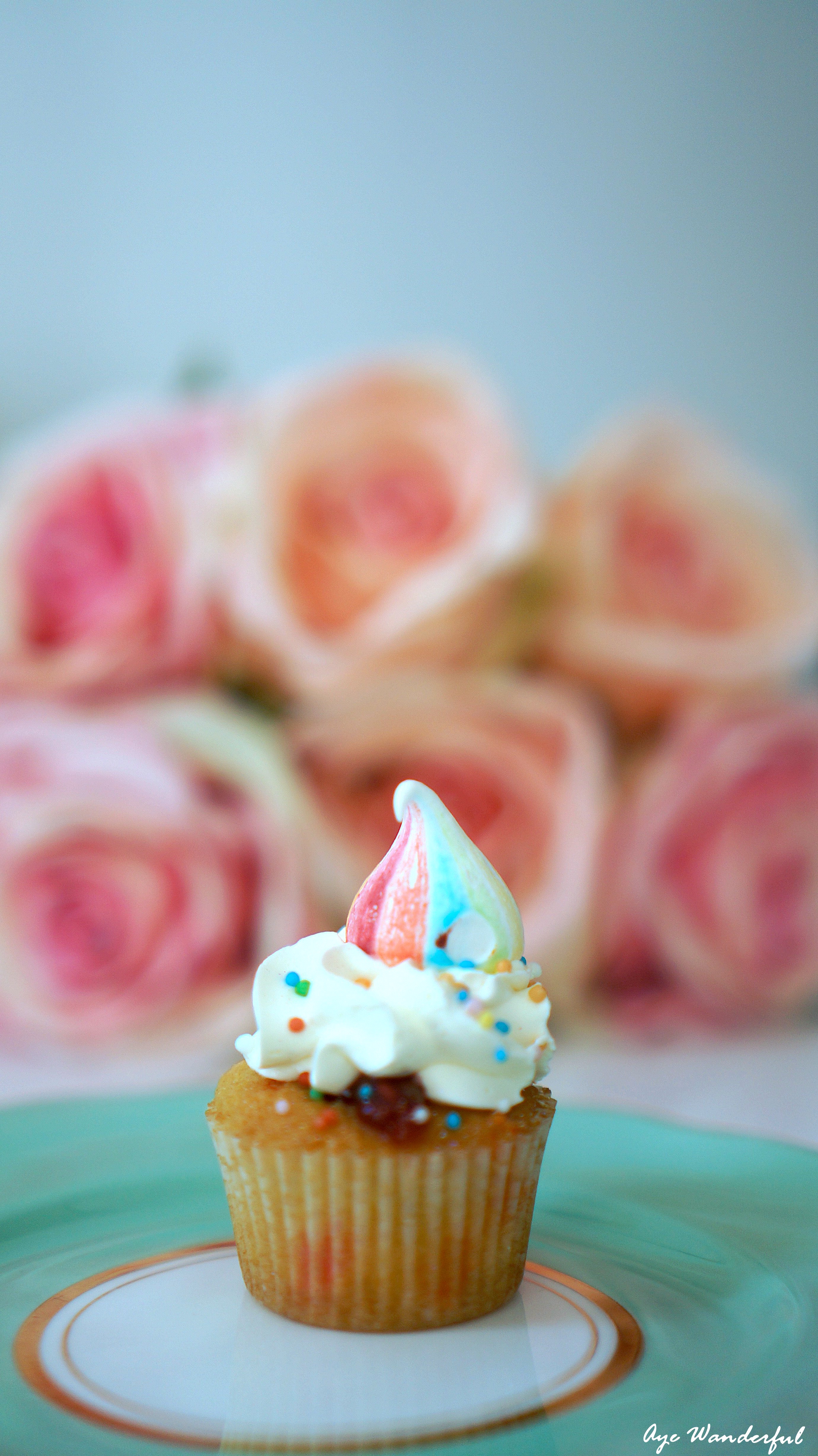 Price: £1.60
Website: Crumbs & Doilies
Address: 1 Kingly Court, Carnaby, London W1B 5PW
---
Which one of these rainbow treats will you try next? After all, "Eat a Rainbow" is the healthy food mantra, right? 😉
Pin it for later!
Cheers,
Ameeta xx
Cheers, Ameeta xx